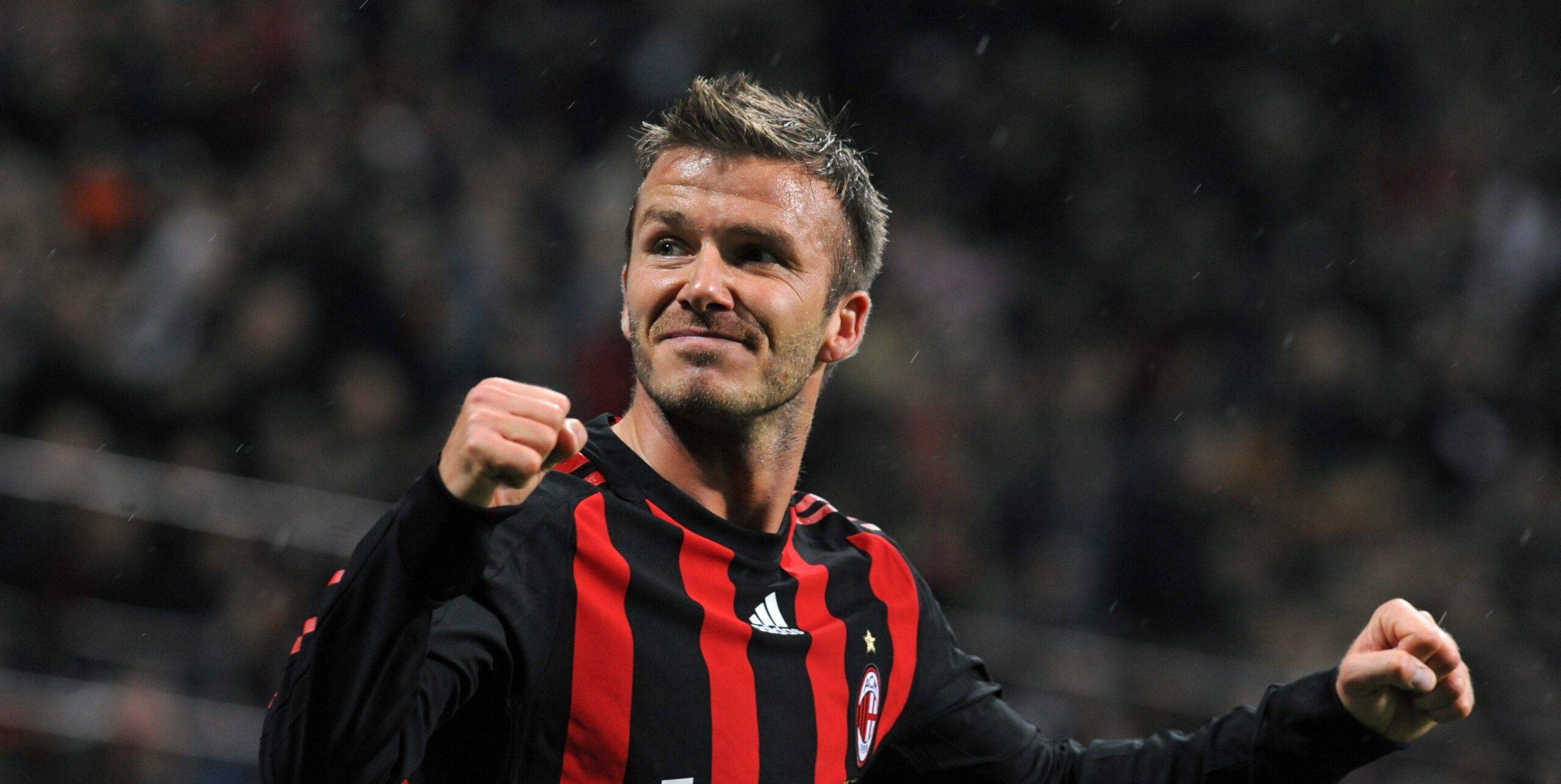 What is David Beckham's Net Worth?
---
David Beckham is undoubtedly one of the most famous and influential athletes in the world. However, his success extends far beyond the soccer field. With a diverse range of business ventures, endorsements, and investments, Beckham has built an impressive financial portfolio that has earned him a net worth of hundreds of millions of dollars.
In this article, we will delve into the various sources of David Beckham's wealth and explore how he has become one of the wealthiest athletes in the world.
Who is David Beckham?
David Robert Joseph Beckham is an English former professional footballer and global cultural icon. Beckham has had a passion for soccer from a young age and became one of the most successful players in the sport's history.
Beckham has been hailed as one of the greatest and most recognizable midfielders of his generation.
Personal Life
David Beckham, the world-renowned athlete and cultural icon, was born on May 2, 1975, in Leytonstone, London, England. He is the second child of Sandra Georgina and David Edward Alan "Ted" Beckham. Sandra worked as a hairdresser, while Ted was a kitchen fitter.
Beckham grew up in a loving and supportive family with two siblings. He is the middle child, with an older and a younger sister. As a child, Beckham developed a passion for soccer, which he pursued with dedication and hard work.
In 1997, Beckham met Victoria Adams, also known as "Posh Spice" from the Spice Girls, at a charity soccer game. They began dating soon after and got engaged in 1998. The couple tied the knot in a lavish ceremony in 1999, which was dubbed the "wedding of the year."
Together, David and Victoria Beckham have four children: Brooklyn Joseph, Romeo James, Cruz David, and Harper Seven. The Beckham family has been in the spotlight for years, and their celebrity status has only grown over time.
Throughout his life, Beckham has remained a dedicated family man, often speaking publicly about the importance of family and his love for his wife and children. He has also used his fame and fortune to support charitable causes, such as UNICEF and the fight against malaria.
David Beckham's Net Worth
David Beckham himself has an estimated net worth of $450 million, while the Beckham household name is reportedly worth upwards of $1 billion, according to Forbes in 2022.
How did David Beckham Become a Millionaire?
David Beckham's journey to becoming a millionaire was a result of his highly successful career as a professional football player and various other business ventures, investments and endorsement deals.
Soccer Career
Beckham's professional club career began with Manchester United, where he made his team debut in 1992 at 17 years old. He went on to play for some of the biggest clubs in the world, including Real Madrid, LA Galaxy and Paris Saint-Germain. He also played for the England national team for over a decade.
According to reports, Beckham earned approximately $800 million in total during his time as a soccer player, making him one of the highest-earning athletes of all time.
With United, he won the Premier League title six times, the FA Cup twice and the UEFA Champions League once in 1999.
In July 2007, Beckham signed a five-year deal with Major League Soccer club LA Galaxy. While playing with the Galaxy, he spent two loan spells in Italy with AC Milan in 2009 and 2010.
In March 2015, Beckham had the third highest social media rank in the world amongst sportspeople, behind only Cristiano Ronaldo and Lionel Messi.
He has established football academies in Los Angeles and east London, and was named a judge for the 2006 British Book Awards.
Beckham signed a deal with Qatar to become a brand ambassador for the 2022 FIFA World Cup, which was met with some controversy due to Qatar's anti-LBGTQ policies and Beckham's history of LGBTQ activism.
Endorsement Deals
David Beckham is one of the most successful and well-known athletes in the world, and his endorsement deals are a significant part of his financial success. Over the course of his football career, Beckham has endorsed numerous brands across a variety of industries, from fashion to sports equipment to food and beverage.
One of Beckham's most lucrative endorsement deals was with Adidas, which he signed in 1998. The deal was reportedly worth $160 million over the course of 10 years, making it one of the most expensive athlete endorsement deals of all time.
Beckham also had a longstanding partnership with H&M, appearing in numerous advertising campaigns for the brand's underwear line. Other major endorsements during his playing days have included deals with Pepsi, Armani, Gillette and Breitling.
In addition to his individual endorsement deals, Beckham has also been involved in team-wide partnerships throughout his career. He was a key figure in Manchester United's partnership with Nike in the late 1990s, and he later helped to launch the MLS's partnership with Adidas when he joined the LA Galaxy in 2007.
According to Forbes, Beckham earned an estimated $20 million from endorsement deals alone in 2021.
Beckham's Business Ventures and Investments
In 2014, Beckham launched his own company, DB Ventures, which handles most of his post-football career ventures. This includes endorsements with Adidas, the Tudor watch brand and his own whiskey brand, Haig Club.
He has also invested in various businesses, including a stake in the Major League Soccer team Inter Miami CF through his investment vehicle Beckham Brand Holdings.
Beckham has invested in a variety of business ventures including Guild E-Sports, a UK-based esports organization that went public in 2020 — he serves as a co-owner and director of the company.
Additionally, he has invested in tech startups such as Zenga and MyFitnessPal, as well as in the hospitality industry with the opening of a restaurant in London's Mayfair district.
He co-founded the production company Studio 99, which creates content across various platforms including social media, TV and film.
In 2020, Beckham launched his own line of grooming products called House 99. The line includes a variety of products such as hair care, skincare and beard care items, and is sold through various retailers and online.
Overall, Beckham's business ventures and investments have helped him build a diverse and lucrative portfolio outside of his soccer career.
Art Collection
David Beckham is known for his love for provocative British art. He has purchased works by the biggest and most famous names in the art world, as well as from up-and-coming artists.
Beckham's art collection is reportedly worth upwards of $40 million dollars. In addition to the works he has commissioned, he has also purchased pieces from renowned artists such as Damien Hirst, Tracey Emin and Banksy.
One of his most valuable pieces is a painting by Banksy titled Suicide Butterflies, which he purchased for over $1 million. His collection also includes works by Contemporary Artists such as Shepard Fairey and Takashi Murakami.
Beckham has said that he sees art as a way to express himself and connect with the world around him. He has also expressed a desire to share his collection with the public, possibly through a museum or exhibition.
His passion for art is evident through his frequent visits to galleries, including those featuring works by Jeff Koons, Yayoi Kusama and Andy Warhol, which he regularly documents on Instagram.
To commemorate his daughter Harper's birthday, Beckham had Damien Hirst create a heart-shaped canvas adorned with the artist's signature butterflies, at a cost of $780,000. The artwork was titled Daddy's Girl.
The Bottom Line
David Beckham's net worth is a reflection of his remarkable success on the soccer field, as well as his numerous business ventures, investments and passion for collecting art. With estimated earnings of over $800 million from his soccer career and multi-million dollar endorsement deals, Beckham has solidified himself as one of the highest-earning athletes of all time.
Furthermore, his investments and business ventures have contributed significantly to his overall net worth. Beckham's investments in real estate and ownership stake in a Major League Soccer team have been highly successful, further adding to his wealth.
Additionally, his art collection has been valued at over $40 million and is a testament to his appreciation of the arts.
Despite his immense wealth, Beckham has used his fame and fortune to support charitable causes and make a positive impact in the world.
Overall, David Beckham's net worth is a reflection of his achievements both on and off the field, and his status as a global icon is unlikely to fade anytime soon.
Invest Like Millionaire David Beckham With Masterworks
While becoming a millionaire or playing soccer with the best teams in the world may not be feasible for most of us, investing in fine art has become more accessible.
Contemporary Art, a favorite of the Beckham family, can offer portfolio diversification as it has historically had a very low correlation with traditional markets. As a result, during bear markets or periods of high inflation, blue-chip Contemporary Art has outperformed traditional markets, providing a hedge for your portfolio (per MW All Art Index).
UBS reported in 2021 that art as an asset class had an annual transaction volume of $65.1 billion and a total estimated global value of $1.7 trillion.
The Masterworks All Art Index shows that Contemporary Art prices appreciated by about 20.3% during high inflation, making it one of the best inflation-hedging assets.
Additionally, Contemporary Art has demonstrated strong price appreciation, increasing on average 13.8% annually over the past 26 years.
However, owning a $15 million painting can be difficult for an individual investor due to its high cost.
The Masterworks platform addresses this issue by providing fractionalized shares of highly sought-after Contemporary Art, such as works by Banksy, KAWS and Basquiat. With a Masterworks account, you can invest in a fraction of a multi-million dollar painting.
Ready to diversify like Beckham?
Get started by completing Masterworks' membership application.
See important Reg A disclosures: Masterworks.com/cd
---