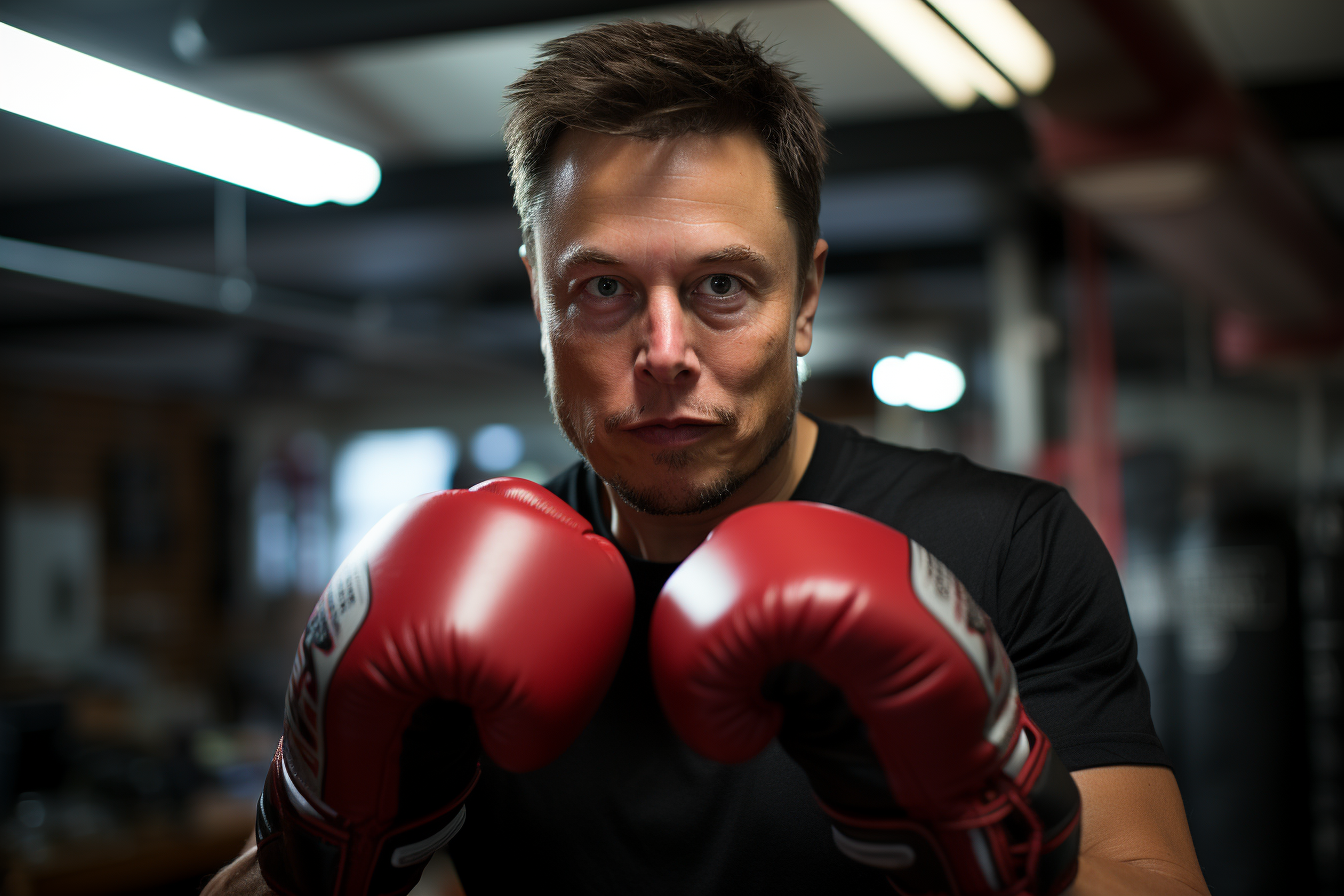 How Is Elon Musk Beating Interest Rates to a Pulp with This One Type of Asset?
---
Elon's diverse investments have generated him billions, even as entire sectors of the economy crumble. What's his secret weapon?
Elon's actually been giving the secret away since late last year. Most people just missed it. It's understandable, there was a lot going on; the invasion of Ukraine had just begun, fuel prices were starting to soar, and 40-year high inflation was right around the corner.
The rise in interest rates seemed inevitable, but while most investors were focused on getting out of every market they could, stockpiling cash and sticking their heads in the sand, Elon was looking to a more proven corner of the market, saying on Twitter (before he turned it into X) "buy physical things."
But it's not just him; recently, the Rothschilds sold one particular physical asset for over $197 million to the Dutch government. Oprah Winfrey sold this same asset for $150 million (grossing $62 million). And Jeff Bezos bought $70 million worth of it. What is this mystery asset? Not gold, or real estate, but fine art.
On the surface, it may be surprising that all these billionaires are making the same move with an asset most investors can't even access. But there are a few good reasons why 85% of wealth managers, surveyed by Deloitte, say there's a place for including art in wealth offerings to their clients:
Blue-chip art prices outpaced S&P 500 returns by 136% (1995-2022).
Blue-chip art has passed its pre-pandemic highs in terms of sales in 2023.
Art and collectibles is an estimated $1.7 trillion asset class that's expected to grow 58% in just 5 years, according to Deloitte.
The WSJ has called art "among the hottest markets on earth."
Art has among the lowest correlation to public equities of any major asset class, according to Citi (from 1995 to 2021).
Most people think you need to have millions in the bank to invest in fine art from famous artists like Picasso, Basquiat, and Condo. And while that may have previously been the case, it's no longer true.
With Masterworks (the biggest investment platform dedicated to blue-chip art), investors can buy shares representing an investment in artworks. That gives investors the opportunity to invest in this overlooked asset that the likes of Brad Pitt, Beyoncé, and Leonardo DiCaprio have also invested in… for a fraction of the cost of purchasing an entire art piece.
What is the $1 Billion Masterworks.com Platform?
Masterworks.com is a $1 billion art investment startup that allows everyday investors to invest in blue-chip (contemporary) art for a fraction of the cost of buying an entire artwork.

That's because, in 2012, the JOBS Act allowed alternative assets including famous artwork to be purchased by non-accredited investors as individual shares representing an investment in artworks, among other alternative assets.

That allows Masterworks.io to give investors the opportunity to invest in art from famous artists like Banksy, Basquiat, and Warhol for as little as $20…
And the platform allows everyday investors access to the same types of paintings collected by the ultra-wealthy.
With 810,345 users and counting, the Masterworks.com platform has become very popular as a way to invest in famous artworks without spending millions of dollars outright.
Why is this alternative asset so popular right now?
According to Citi, Art generally has a low average correlation to the stock market, so blue-chip (contemporary) art prices don't necessarily follow the direction of equity market moves.
And during periods of high inflation of 3.0% or higher, blue-chip (contemporary) art has outpaced other asset classes such as REITs, equities in the S&P 500, and gold.
So for investors who wish to diversify into this alternative asset, there's Masterworks.com.
The only downside is… once certain goals are reached for each artwork, they close the offering to new investors. For example, a Banksy painting called "Exit Through the Gift Shop" sold out in less than three hours on the Masterworks.com platform.
How to buy the "billionaire asset" with just a few clicks?
Founded in 2017 by private art investor and tech entrepreneur Scott Lynn, Masterworks mission states on their website is to "democratize contemporary art investing." They've been covered by CNBC, Forbes, and The Wall Street Journal, among others.
With Masterworks' platform, anyone can now invest in shares of $1-30 million masterpieces from artists, such as Banksy, Basquiat, and Warhol, for a fraction of the typical cost.
The company has over 200 employees that focus on art daily, including experts from the art industry, and large investment shops (Bank of America, Goldman Sachs, Morgan Stanley, etc.).
Its team has collected transactional records on the art market dating back to the 1960s. Data including over 5 million auction records and 50 million data points, on over 60,000 artists.
And in just a short span of time, it has become one of the largest buyers in the art market.
So far, Masterworks has 16 "exits" (sales). All of which have produced positive returns, with investors sharing millions in profits (net of fees)*.
Since their first sale in 2020, 15 of those 16 exits – or 94% – have outpaced the SPDR S&P 500 ETF (Wall Street's crown jewel) over their holding periods.
The content is not intended to provide legal, tax, or investment advice. Past performance is not indicative of future performance. Investing involves risk. See important disclosures at masterworks.com/cd
*[Please note: All investing activities involve risks and art is no exception. Risks associated with investing through the Masterworks platform include the following: Your ability to trade or sell your shares is uncertain. Artwork may go down in value and may be sold at a loss. Artwork is an illiquid investment. Costs and fees will reduce returns. Investing in art is subject to numerous risks, including physical damage, market risks, economic risks and fraud. Masterworks has potential conflicts of interest and its interests may not always be aligned with your interests.
Liquidation timing is uncertain. Expenses and fees are listed in our Offering Circulars. Note: Fees are 1.5% per annum (in equity), 20% profit share, and certain expenses are allocated to the investment vehicle. Investors should review the offering circular for a particular offering to learn more about fees and expenses associated with investing in offerings sponsored by Masterworks. Masterworks will receive an upfront payment, or "Expense Allocation" which is intended to be a fixed non-recurring expense allocation for (i) financing commitments, (ii) Masterworks' sourcing the Artwork of a series, (iii) all research, data analysis, condition reports, appraisal, due diligence, travel, currency conversion and legal services to acquire the Artwork of a series and (iv) the use of the Masterworks Platform and Masterworks intellectual property. No other expenses associated with the organization of the Company, any series offering or the purchase and securitization of the Artwork will be paid, directly or indirectly, by the Company, any series or investors in any series offering. For more information, see "IMPORTANT DISCLOSURES" at Masterworks.com/cd
This post was sponsored by Masterworks.com/cd
---