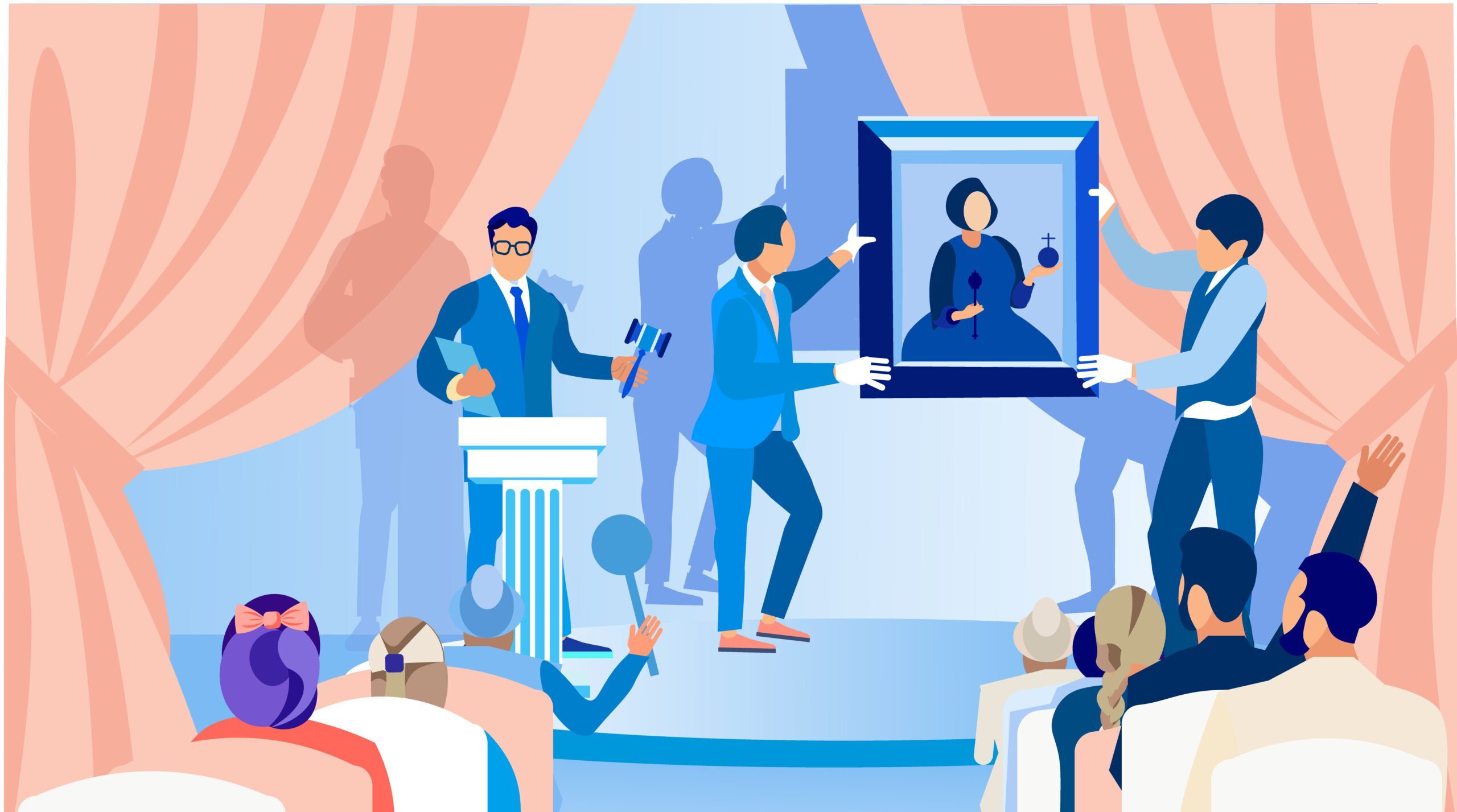 Has High Inflation Impacted the Art Market?
---
Inflation rates in the US are running near their highest levels since the 1980s, coming in at 8.3% in August 2022. To check rising inflation, the Federal Reserve has taken interest rates up to a range of 3-3.25%, the highest it's been since early 2008. In September, the Fed implemented the third consecutive 0.75 percentage point hike in 2022.
Diminishing purchasing power has touched practically every area of the global economy from rent and fuel to food and clothing. It may seem obvious that this would impact the art market as well, but so far the art market has not been dampened by high inflation.
2022 has seen numerous contemporary art auction records broken, as well as auction houses still reporting high sell-through rates at auction.
Valuing the Art Market
Unlike equities and other traditional asset classes, the value of art is largely based on the sentiment of the buyers and not as much on the intrinsic value of the asset.
Although some art collectors see their purchases as financial assets, this additional aesthetic and emotional value also differentiates art investment from other alternative assets including real estate and cryptocurrency.
The size and value of the art market are determined based on aggregate sales of fine art by dealers and auction houses. Higher art prices and higher sales volume can indicate a stronger art market.
Following the largest recession in 10 years in 2020, the global art market recovered strongly in 2021 with aggregate sales reaching $65.1 billion.
Is There Correlation Between Inflation and the Art Market?
While an exact correlation between the art market and inflation is difficult to parse, as art is a sentiment-driven asset tied to surplus wealth, the prices of contemporary art sold at auction have historically still increased during periods of high inflation.
For example, after the 2008 financial crisis, it took the art market three years to recover, while the stock market, gauged by the S&P 500, did not go back to pre-recession trading levels until 2013.
Based on Masterworks internal research, the prices of art outpaced gold — a popular inflation hedge — from 1973-1981 when inflation in the US was running at around 9% on average each year.
In a survey within the recent UBS and Art Basel art market report, collectors typically list inflation, along with return on investment and portfolio diversification, among the main motivations for buying art.
Low Correlation to Traditional Markets
When considering diversification tactics to hedge against inflation, it can be helpful to invest in an asset that has a low correlation to volatility in the traditional bond and stock markets which can be common in high inflationary periods.
Market risk is always a consideration when it comes to building an investment portfolio. Even index funds may not be wholly shielded because those funds are linked to the performance of the equities market.
Artwork, however, has a very low correlation to any stock index or market. Buying art acts as a store of value relatively separate from traditional asset movements. A 2022 CitiBank Report calculated the correlation between blue-chip art and all other asset classes and found that most correlations are weakly positive or close to zero.
Contemporary Art and Developed Equities showed a correlation of -0.04 between 1985 and 2021, while Contemporary Art and Investment Grade Fixed Income had a correlation of 0.15 over the same period.
Aesthetic Value
Art gives owners the pleasure of beholding it, and no rate of inflation can take that pleasure away. It's not only an investment but also a form of consumption which helps to protect against negative macroeconomic conditions.
Building an art collection not only can act as a more stable store of wealth during volatile time periods, but it also can provide immeasurable joy for the collector.
Art Market in 2022
Despite inflation, half of collectors have yet to change their purchasing habits, with 51% saying inflation hasn't impacted their purchasing over the past 12 months, according to an Artsy survey.
Of course, this means 49% of art collectors feel they have been affected by inflation.As the economy tightens, the art market is becoming more concentrated at the top with high net worth collectors. For collectors with an income over $500,000, 25% have said they purchased more art in the last 12 months than in the year prior.
"The art market has historically been a relatively strong investment during turbulent economic times, and the upper end of the art market, in particular, has tended to be relatively insulated from periods of economic distress," says Dustyn Kim, Chief Revenue Officer at Artsy.
Art World Records Broken in 2022
With art galleries, auction houses, and art fairs opening up again after the lockdown during the pandemic, the art world has been eager to return to normal. Spring auction season in New York demonstrated the staying power of art as an investment.
Around $2.5 billion worth of art was sold in the span of two weeks this spring at Christie's, Phillips, and Sotheby's, achieving new auction records and concluding the first half of 2022 at one of the highest levels ever — a grand total of $7.4 billion in auction sales for H1 2022.
The headlining work from the Ammann Collection, Andy Warhol's "Shot Sage Blue Marilyn" (1964), sold for $195 million, becoming the most expensive 20th-century work of art ever sold at auction. Man Ray's "Le Violon d'Ingres" (1924) achieved a $12.4 million sale, setting a record for the most expensive photograph sold.
Phillips had the most successful sale in its history, driven mainly by the 1982 "Untitled" by Jean-Michel Basquiat, which sold for $85 million. The Macklowe Collection sold at Sotheby's for $246.1 million, the most ever for a single collection.
Invest in Contemporary Art with Masterworks
Masterworks is the first platform offering fractionalized investments in multimillion-dollar works from artists like Banksy, Picasso, Kaws, and more. Masterworks' industry-leading research and acquisition teams use proprietary data and art market expertise to curate a collection of iconic works of blue-chip Contemporary Art.
Looking Forward
Today, as investors seek value in high-priced markets and art collectors are always looking for the next best thing, inflation may become an added consideration.
A recent study about investment strategies in inflationary times concluded that inflation is not good for bonds, equities, and crypto — on which NFTs tend to be priced — but might be better for commodities, including precious metals, as well as stamps, blue-chip art, and wine.
Diversification and asset allocation do not ensure profit or guarantee against loss. There are significant differences between art and other asset classes. Investing involves risk, including loss of all principal. See important Regulation A disclosures at masterworks.io/cd
---