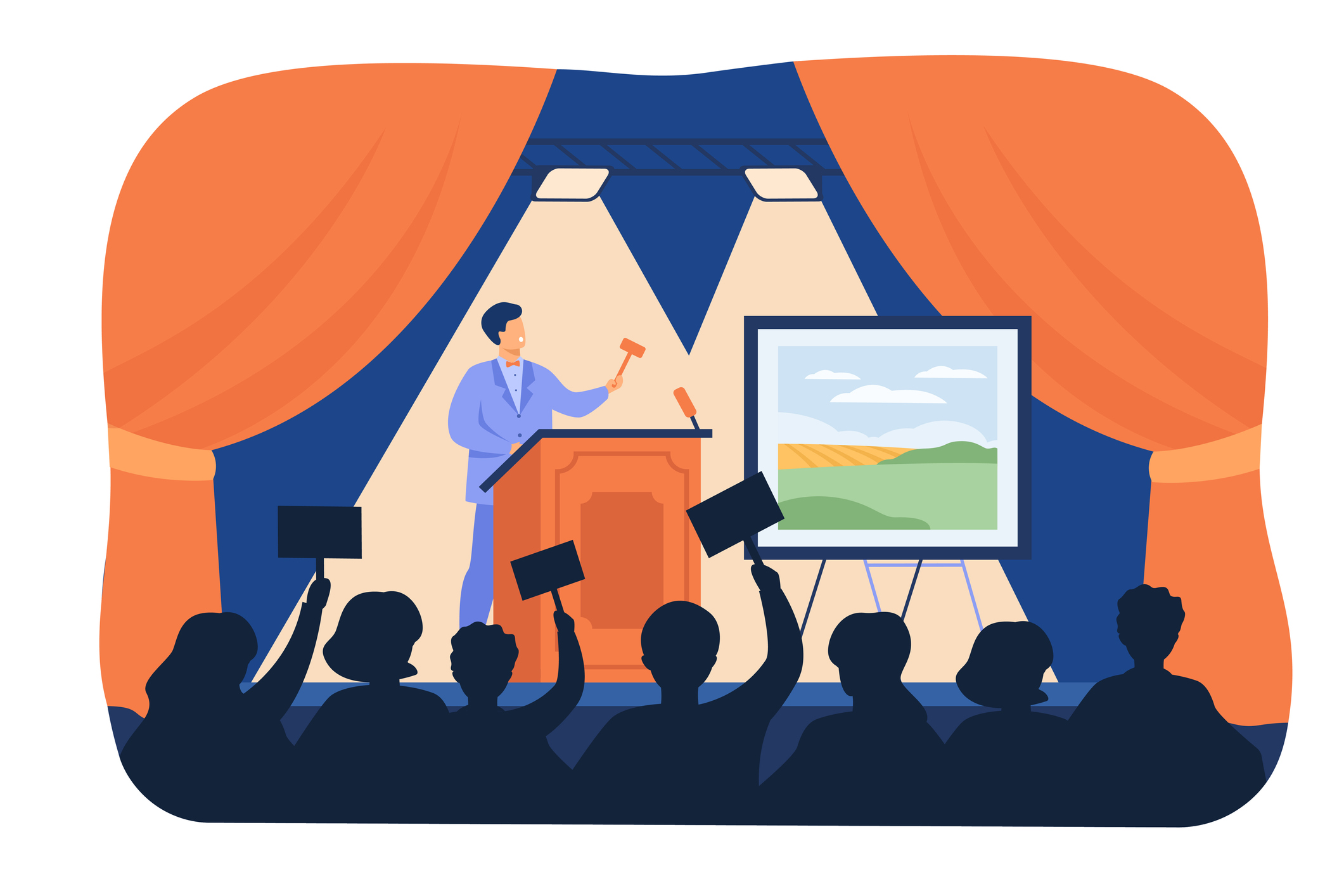 The 10 Most Expensive Paintings Sold in 2022
---
In what many would consider an unstable and unpredictable year for the economy, 2022 boasted some of the most expensive paintings sold in history.
The spring and fall seasons both influenced the market by setting auction records for a historic number of artists. 2022 also highlighted the appeal of single-owner collections from auction houses and collectors.
The year in art set stark contrasts against the macroeconomic trends seen from other financial assets, as well as political upheaval and war in other corners of the world. When times seemed bleak and inflation was rising worldwide, fine art prevailed, with auction sales realizing $13.6 billion in public sales.
Why we still see art staying afloat despite troublesome times is something we can further dissect when looking at these paintings, example by example.
10. Rene Magritte, L'empire des Luminaires (1961)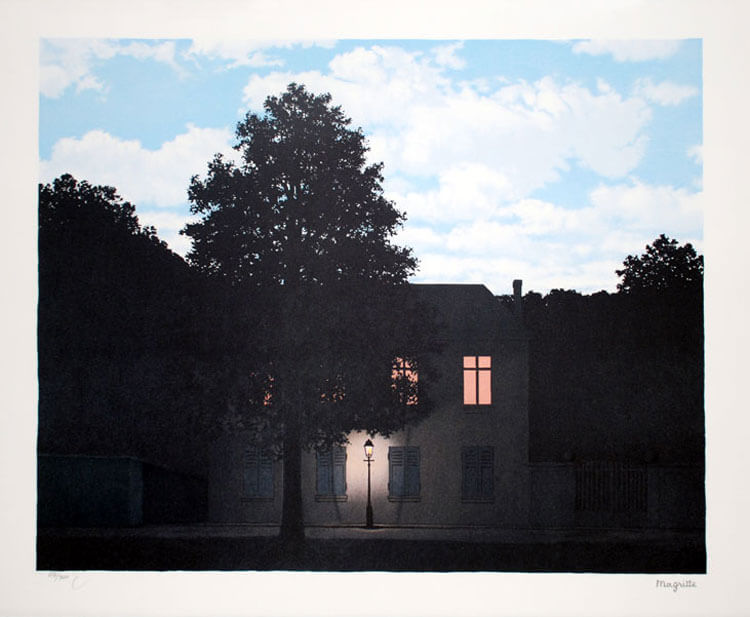 Sold for: $79.8 M
The surrealist masterpiece was sold at Sotheby's London in early May of 2022 during their coveted modern-day sale.
Sotheby's saved no expense in marketing this masterpiece, and one couldn't blame them; a huge appeal of the Magritte painting is its pristine provenance, having been acquired by the previous owners directly from the artist in 1961. The auction house pulled out all the stops to market the painting, transforming the facade of its London headquarters into a trompe l'oeil duplicate of the work.
The final price with premium was well over its estimate of $60 million. The sale also smashed the artist's previous record of $26.8 million, set in November 2018.
The iconic picture was from a series of 17 paintings and came from the collection of Anne-Marie Crowet Gillion, who modeled for the artist and was the daughter of one of his most important patrons.
9. Andy Warhol, White Disaster [White Car Crash 19 Times] (1963)
Sold for: $84.5 M
This painting was the biggest Warhol of the fall season.
White Disaster [White Car Crash 19 Times] was a late arrival to the November lineup at Sotheby's but proved to be worth it. The painting is based on a garish photograph in an article about a horrific car accident published in Newsweek magazine on June 3, 1963, and deserving of the adage "if it bleeds, it leads."
This was the first time that one of Warhol's "Death and Disaster" paintings had come to market in nearly ten years. It is now the third most expensive Warhol sold at auction.
8. Jean Michel Basquiat, Untitled (1982)
Sold for: $85 M
The marquee lot of Phillips's May evening auction was an untitled work by Jean-Michel Basquiat from the so-called "golden year" of 1982.
The sprawling canvas, measuring over 16 feet wide and eight feet tall, was consigned by the Japanese billionaire Yusaku Maezawa.
The price marked the third-highest result for the artist, and a 50 percent increase from the last time the painting was sold in 2016. Maezawa acquired it from Christie's in May 2016 for $57.3 million.
7. Lucien Freud, Large Interior, W11 After Watteau (1981-83)
Sold for: $86.3 M
Large Interior W11 (after Watteau) exceeded the previous auction record for Freud (set in 2015 when the 1994 painting Benefits Supervisor Sleeping sold for $56 million) by more than $20 million.
It hailed from the Paul Allen collection at Christie's. Allen acquired it for what now seems to be a very reasonable $5.8 million at Sotheby's New York in 1998.
6. Gustav Klimt, Birch Forest (1903)
Sold for: $104.6 M
In November 2006, Birch Forest was one of four works offered at Christie's following their restitution to the heirs of Austrian sugar magnate and collector Ferdinand Bloch-Bauer and his wife, Adele.
Included in these works was the Portrait of Adele Bloch-Bauer I. The painting was snapped up by billionaire collector and Neue Galerie founder Ronald Lauder for a reported $135 million, and later became the subject of the film Woman In Gold, starring Helen Mirren and Ryan Reynolds.
The remaining works, including Birch Forest, achieved a combined figure of $192.7 million against a high estimate of $140 million.
In 2006, Paul Allen bought Birch Forest for $40.3 million. Now, at $104.6 million, two and a half times more than it went for 16 years ago, the painting has become the most expensive Klimt sold at auction.
5. Paul Gauguin, Maternité II (1889)
Sold for: $105.7M
Gaugin's oeuvre is saturated with his time spent traveling through the Pacific Islands, especially Tahiti. From these two ventures comes some of his most influential artwork and the breakthrough of Fauvism in its earliest form.
Maternité II, completed during his second journey to the island, dates from this miraculous moment of Gauguin's career. It is one of a closely related group of works that depict often classically posed Tahitian women within paradisiacal settings — the rest of which are now in museum collections.
The $105.7 million price realized at the Allen sale for this rare Tahitian-era work was more than twice the $39.2 million he bought it for at Sotheby's in 2004.
Gauguin's auction record, set in 2006, is $40 million, although his works have reportedly sold privately for as much as $300 million. Like the Klimt, this is now the top-selling work at auction for Gauguin.
4. Vincent Van Gogh, Verger Avec Cyprès (1888)
Sold for: $117.2 M
This result says a lot about both the Van Gogh market and one of the biggest art market bubbles in history.
That's because the previous high for the artist was achieved more than three decades ago, in 1990, when Portrait of Doctor Gachet sold for a then-unheard-of $82.5 million to Japanese buyer Ryoei Saito. At the time, Doctor Gachet became the most expensive painting ever sold at auction, a distinction it maintained for many years afterward.
Now after years of ascent and robust growth, that price was finally eclipsed with Verger avec cyprès, and the market for Van Gogh has officially been reset with this rare landscape that Paul Allen acquired privately from collectors Charles Shipman and Joan Whitney Payson in June 1998.
3. Paul Cézanne, La Montagne Saint-Victorie (1888-90)
Sold for: $137.8 M
Paul Cézanne and his dreamy landscape paintings are synonymous with the growing popularization of Impressionism and Post-Impressionism in the late 19th century.
This particular work and subject matter is considered to be one of the most influential and desirable among collectors, something Allen knew himself when purchasing the work in 2001 for $35 million.
Now, two decades later, the painting fetched nearly four times that amount. Although only two people competed for the picture, its $137.8 million price tag easily shattered the artist's auction record of $60.5 million, set in 1999.
2. George Seurat, Le Poseuses, Ensemble (petite version) (1859-1891)
Sold for: $149.2 M
Similar to the ways the Van Gogh and Gauguin markets were recalibrated with Paul Allen collection offerings, it was the same story for Georges Seurat, although to an even more dramatic effect.
The $149.2 million achieved for this work is more than four times the previous $35.2 million achieved for Paysage, l'Ile de la Grande-Jatte, an oil of the famous subject matter, sans people, that was sold in 1999 at Sotheby's New York.
According to the Christie's catalog entry, when his most famous work, the tour-de-force Un Dimanche d'été à l'Île de La Grande Jatte, drew skepticism amid the praise, "the artist did not respond to such criticism with a written statement of intent or defense in the papers. Instead, he retreated to his studio and began work on another large-scale canvas to meet the challenge head-on and showcase the full expressive potential of pointillism."
The resulting composition, Les Poseuses, became one of the artist's most celebrated and iconic works.
1. Andy Warhol, Shot Sage Blue Marilyn (1964)
Sold for: $195 M
In addition to being the most expensive work of the year at auction, this iconic Warhol portrait of Marilyn Monroe is also notable as one of the rare exceptions to the dominant Paul Allen provenance.
It hails instead from the collection of Swiss siblings and dealers Doris and Thomas Amman, whose collection was one of a cluster of blue-chip private collections that Christie's offered during the spring season.
As much buzz as this painting generated — estimated at $200 million, it was the most expensive pre-sale estimate ever placed on a work — it managed to sell under that. But by the time the Allen collection blew through Christie's last November, the record-smashing Marilyn seemed like a distant memory.
A Record Year for Art, but Why?
From the examples of the ten most expensive paintings sold this year in 2022, there are some similar trends found within them that could explain how they achieved such astounding prices and records.
Provenance
The course of the auction season for 2022 was largely held by the results of single-owner collections such as "Visionary: The Paul Allen Sale" and the work's provenance.
The unprecedented collection was assembled by Paul Allen, the late billionaire co-founder of Microsoft, whose collection added a stunning $1.6 billion to Christie's bottom line. That's roughly the equivalent of an entire spring or fall season at all three major auction houses. Of the 10 most expensive artworks sold in 2022, 6/10 are from the Paul Allen sale.
With that being said, the provenance of such an outstanding collection cannot be overlooked as a factor of the successful results.
Rarity
Another factor for the general success of the 2022 season was the rarity of such works appearing in public auctions.
With the exception of a few sales, the majority of heavy hitters of the seasons came from single-owner collections that were unseen by public eyes for an extensive period of time. These artworks could be considered the premier examples of their artists and the movements they represent, propelling their status and value.
A Growing Buyer Pool
Not everyone can afford a hundred million dollar Vincent van Gogh painting, but momentous sales were not the only reason for success in the 2022 auction season. A number of the smaller contemporary and ultra-contemporary sales saw an influx in buyers, and fairs over the summer piqued the interest of record crowds.
What is driving this renowned interest in art, beyond previous years?
One option includes more people turning to art as an investment. Traditional stock and bond portfolios struggled in 2022, and the crypto conundrum that was the FTX bankruptcy led investors to search for equity safety in other industries — one being fine art.
As opposed to other asset classes, fine art has remained a consistent marketplace through history and has provided a safe long-term store of value through economic shifts.
In recent years it has been described as one of the strongest-performing alternative asset classes for investors, performing well against both high inflation and recessions.
Fine art is not just for collectors and art aficionados anymore, but for everyone.
How to Invest in Art with Masterworks
If you'd like to add some big-name artists to your investment portfolio without spending tens of millions (or more), you're in luck.
Masterworks is an art investing platform that lets you invest in shares of multi-million dollar works by artists like Andy Warhol, Pablo Picasso, Jean-Michel Basquiat, Banksy and more.
With prices starting at $20 per share, investing in your favorite artworks has never been easier.
Here's how Masterworks operates:
The team researches artists whose works have the potential to increase in value.
Masterworks buys less than 5% of the artwork they are offered.
Masterworks securitizes and offers the artwork to investors.
You can buy and sell shares on the secondary market or wait until the painting is sold to receive returns if the piece sells at a profit.
Simply head to Masterworks and submit your membership application now. 
See important Reg A disclosures: Masterworks.com/cd
---