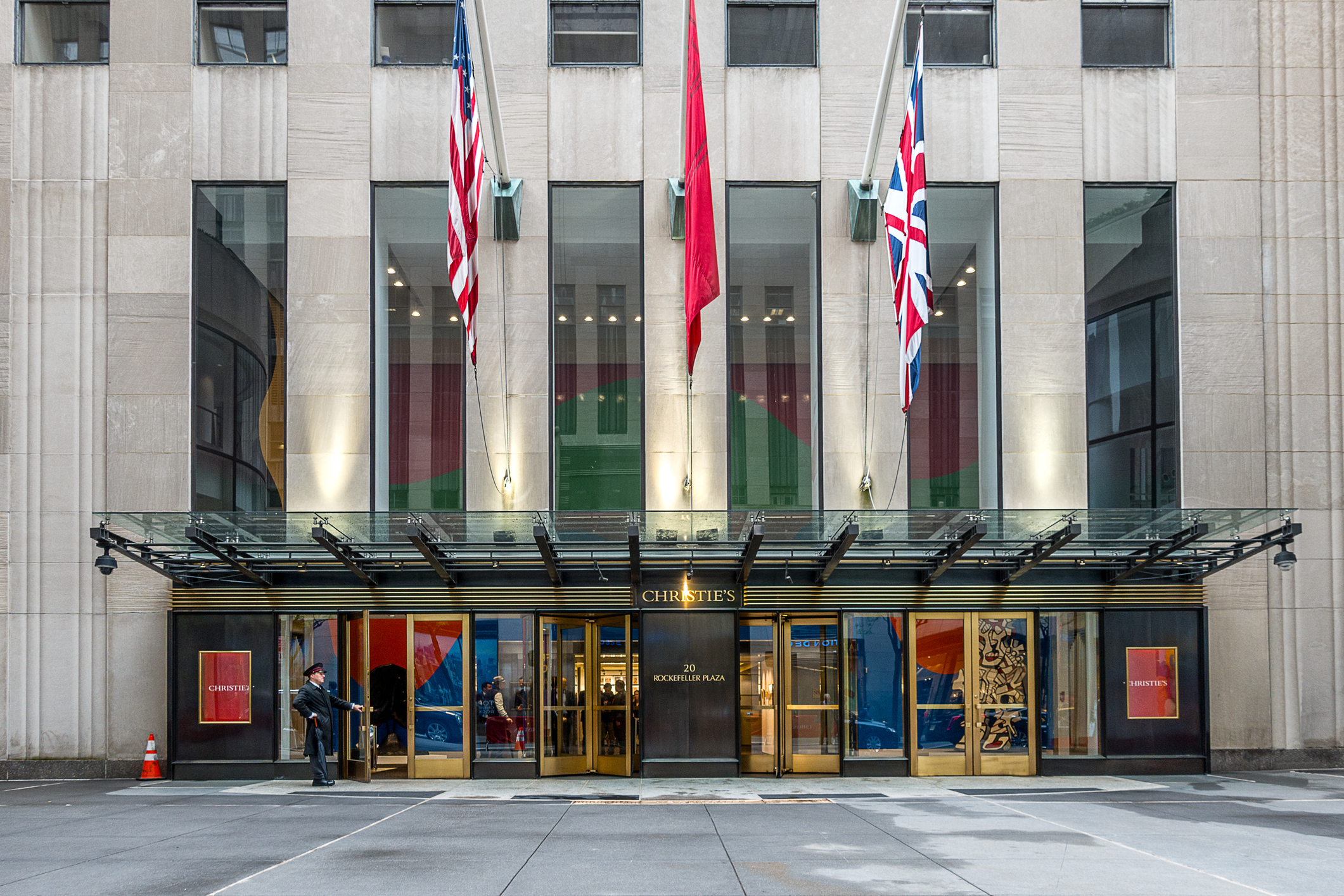 What Is Christie's?
---
Christie's is internationally renowned as one of the premier auction houses dedicated to the buying and selling of luxury goods such as art, design, jewels and watches, wine and spirits, and more. Along with their bespoke sales and auctions, Christie's offers a number of additional services from art financing to education.
What Is The History Of Christie's?
Christie's auction services were founded in 1766 by bookseller and dealer, James Christie. The auction house remained in the Christie family for several years and remained privately owned until 1973 when the company was listed on the London Stock Exchange.
In 1977, Christie's held its first auction in the United States. This period of time was pivotal to its development and its growth internationally. By 1996 its sales had exceeded those of Sotheby's for the first time since 1954, bringing the auction house to premier status.
Today, Christie's serves as one of the top international auction houses specializing in more than 80 art and luxury categories. Christie's also is recognized as a reference for prestigious single-owner collections, having auctioned 8 out of the 10 most important collections in history.
Historic Sales
Salvador Mundi
In 2017, the auction house held its largest single sale to date: The sale of the Salvador Mundi or the Saviour of the world.
The painting is a rediscovered masterpiece of the Renaissance master and one of the greatest and most renowned artists, Leonardo da Vinci. The painting had sold at a hammer price of $400 million ($450.3 million including buyers' premium), becoming the most expensive painting ever sold.
Beeples' The First 5000 Days
Another monumental sale from Christie's that would change the art market forever was that of digital artists Beeple's NFT The First 5000 Days. This work comprises 5000 individual artworks completed by Beeple daily — and it's the first purely digital artwork ever offered at auction, as well as the first auction to accept cryptocurrency in addition to standard forms of payment for the lot.
Christie's and NFTs
Championed by the Beeple sale, Christie's had then decided to embark on the new digital art frontier. The auction house paved the way for offering more NFTs in their sales. The British auction house was then the only auction house offering and celebrating this new medium and its artists.
NFTs are now represented and auctioned off as part of the Modern and Contemporary sales. In addition to being a marketplace for the upper echelon of the digital art scene, Christie's has taken lead in the education of NFTs and the effect of the blockchain in art business.
How Does Christie's Work?
Christie's functions as a brokerage firm, meaning that when someone wants to sell or purchase a good, Christie's will act as the middle man in that transaction. They can fill this role either through a public auction or through private sales.
A public auction is the best known and also most entertaining means of sale. The functionality of the auction is that it may attract the highest number of buyers for a sale at a single time.
How To Sell At Christie's
Christie's operates like every other auction house in regards to selling. According to their website, Christie's will provide complimentary evaluations for works that are suitable for sale. The best way is to submit through their online consignment form and wait for a representative to reach out to discuss further.
After this process, the sale will be conducted either online or live and in person. A specialist will discuss with you the most appropriate timing and location to ensure the successful sale of your property.
If you prefer not to sell your property at auction, another option would be to sell privately through the gallery spaces at a number of locations.
How To Buy At Christie's
Christie's offers several options for purchasing art through its service. One way is by bidding at an auction online. Christie's operates online bidding through their digital salesroom where clients can bid on art, watches, or design in real-time.
Those interested in attending a sale in person can also choose to bid in person. The process is also quite straightforward. If you're interested in attending the auction, you will need to register for a paddle through a form.
If you're unable to attend an auction in person, then the means to bid would be through absentee or telephone bidding. Through absentee bidding, the auction house will bid on your behalf and attempt to purchase at the lowest price, going up to your maximum pre-submitted bid. With telephone bidding, a representative from Christie's will call you directly during the sale, and they will bid live in the room on your behalf.
It is important to note that these bid amounts during a sale do not include the buyer's premium or sales tax, so when considering purchasing from an auction, consider these factors in budgeting.
Christie's Education
In addition to their auction services, Christie's also offers a secondary education program under Christie's Education. The program offers a variety of degree options, including master's degrees and short course certifications. Led by art market professionals, the courses are meant to give insight into art history, luxury goods, and the art market.
Christie's Art Financing
The auction house also boasts a financial services branch to their business that is equipped to help design bespoke financial strategies to monetize clients' art collections. Art loans are offered in the United States, United Kingdom, Switzerland, and Hong Kong. This is yet another way, the auction house furthers its business around this unique asset class.
---