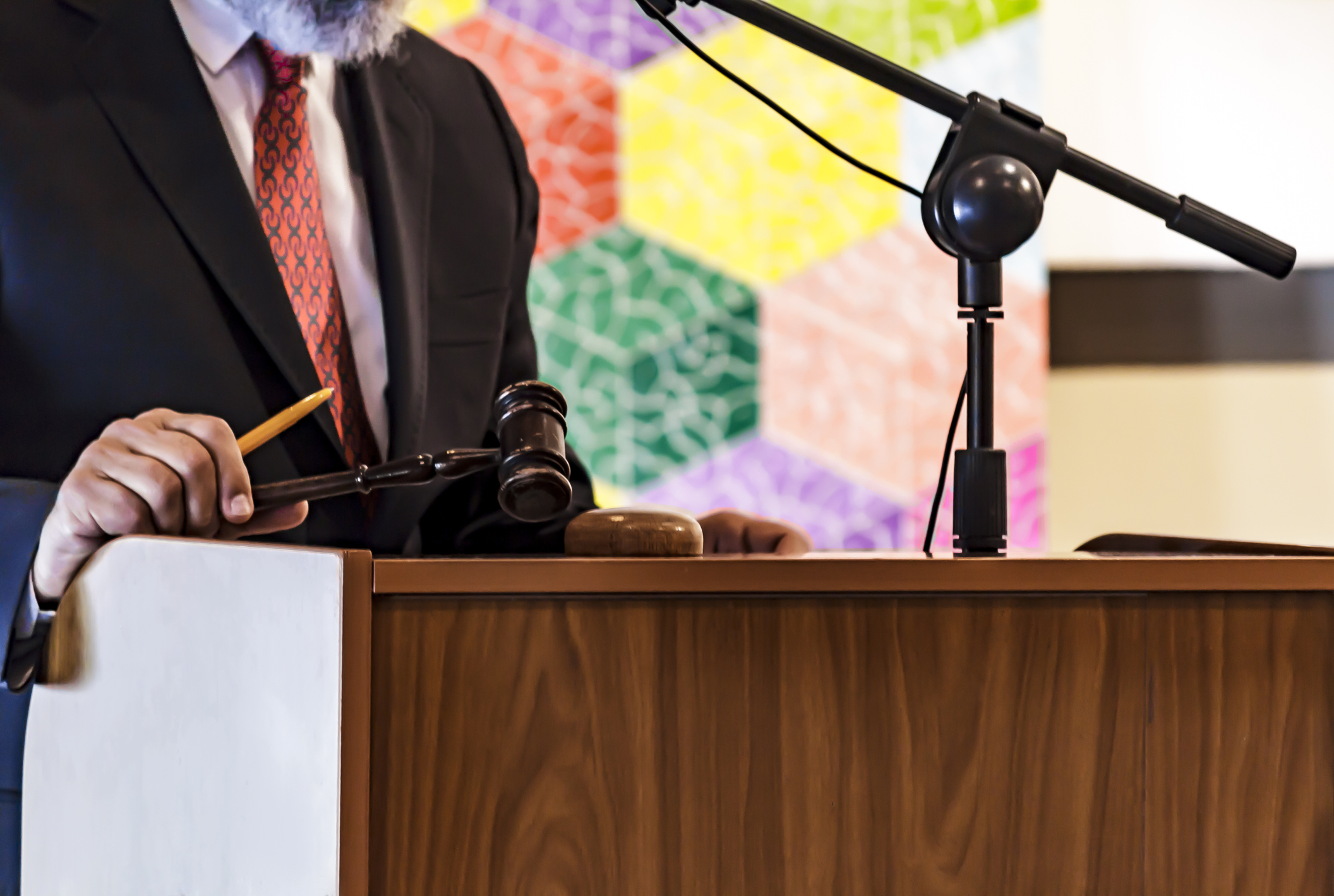 What Were the Market Trends Of NY Fall 2022 Auctions?
---
Opinions on the state of art market auctions only reach a consensus when everything seems to be selling at high prices and when nothing seems to be selling at all.
The rest of the time, it's an eye-of-the-beholder market, and this past week planted us in an interesting place where we can re-evaluate the state of the market in the midst of many outside economic stressors.
Overview
The vast majority of artworks that went up for sale in New York, estimated to sell for upward of $10 million or more, found buyers. 
In the two-week period of New York sales, over 25 lots exceeded the 7-figure mark. It was an impressive feat to see such record pricing when the vast majority of pricing and buyer turnout faced skepticism with a looming recession and economic stressors. 
Below is a table showcasing the Top 10 Hammer Prices from Sotheby's, Christie's and Phillips – New York Marquee Evening Sales, November 2022: 

The Pink Elephant of the Market
This kind of record pricing is most closely attributed to a single-owner collection, the Paul Allen Collection.
The late Microsoft founder's art collection seemed to have lifted the New York Marquee Sales to an all-time high and reeled the Impressionism and Modern category to the forefront of sales this fall season. The total evening auction sales of Impressionist, Modern, Post War, and Contemporary Art reached $2.27 billion (excluding buyers' premiums), accounting for the highest total on record. 
The Paul Allen Collection accounted for 57.2% of the overall sales and delivered the top six most expensive lots for the season.
Women Artists Continue to Garner Bidding
Total sales by women artists reached $169.3 million, which is a 7.7% increase from November 2021. Women artists also accounted for 7.5% of the total evening sales value and 19.5% of total lots. 
This season saw artworks by 46 women artists, compared to 38 in November of 2021. The average price of these works was $2.64 million. New artists' records were set for female artists such as María Berrío, Barbara Hepworth, Baraba Kruger, Carol Bove, and Elaine de Kooning. 
Young blood in the market also saw upward trends. Auction sales by young artists (under the age of 45) raised $28.9 million in this season's evening sales, sitting just above the back estimate of $28.3 million.
These numbers are lower than the figures from November 2021. However, several younger contemporary artists continue to outperform their market expectations, with 9 out of the top 25 performing lots accounted for by young artists such as Salman Toor, Rashid Johnson, Julien Nguyen, Lucy Bull, and Anna Weyant. 
Breaking Down Artist Performance Sale by Sale 
Sotheby's
The British auction house enacted four evening auctions throughout the duration of the marquee sales.
All four sales were based in New York, with plenty of bidders in the room flanked by auction staff bidding on behalf of clients via the telephone.
Altogether the auctions fetched a total of $605 million (excluding buyer's premium).
Sotheby's sold 14 lots above $10 million, which accounted for the largest portion of sales (61%) by value, grossing $368.9 million. Lots between $1 million and $5 million accounted for the largest portion of the sale volume (53.0%) and totaled $135.9 million in hammer value.
The top-selling lot of Sotheby's was Andy Warhol's White Disaster [White Car Crash 19 Times] (1963), which sold for $74 million. 
Women artists have a strong presence in the Ultra-Contemporary sale, the Now, accounting for 50% of the lots offered. The top performing was Lucy Bull's 16:43, a 2020 painting hammered down at $420,000 — 3.36 times the pre-sale estimate.
While rising stars helped power the Now sale to its sturdy result, seven works by four blue chip artists — Warhol, De Kooning, Francis Bacon, and Jean Michel Basquiat — accounted for more than two-thirds of the ensuing Contemporary Art sale's total hammer price. 
Sotheby's results paint an interesting picture of what the market is looking for. Partially due to the lack of inventory in the market currently, Modern artists such as Miró and Mondrian saw consistent demand. We also witnessed the same outcome for the Post-war and Contemporary categories, with household names such as Andy Warhol as the most valuable lot of the entire week.
However, is there a shift occurring? With the impressive price-to-estimate ratio in the Ultra-Contemporary category in the Now sale, we could be seeing greater demand and bidding appetite on more accessible, younger female artists.
Christie's
Christie's kicked off New York's November Marquee sales with the hotly anticipated single owner sale Visionary: The Paul G Allen Collection. The following week concluded the fortnight of sales with a doubleheader of their 20th and 21st-century evening sales. 
Together the sales raised a hammer total of $1.55 billion, falling within the estimates of the aggregate sales.
Christie's sold 31 lots with a hammer price above $10 million, which made up for 80.4% of the sales by value, totaling $1.13 billion and accounting for 29.5% by sold lots.
Lots selling below the $5 million threshold made up the bulk of the sale by volume, with 53 lots sold at a total hammer value of $137.8 million. Lots selling between $1 million and $2 million performed the best — combined. These 13 lots outperformed their presale estimates by 32.9%. 
The talk of the week was the illustrious white glove Paul Allen collection, which also garnered the most valuable lot for Christie's with Les Piseuses Ensemble by Seurat. It nearly passed its rumored pre-sale estimate of $100 million, selling for $130 million.
The top artist of Christie's by Sold lots was Pablo Picasso, featuring eight art pieces sold across the week's sales.
Regarding outperformance and bidding frenzies, Ernie Barnes with One for None (1979) hammered at $750,000, over ten times the presale estimate.
Once again, the attention of these higher-grossing lots is being overshadowed by the undeniable interest in the Ultra-Contemporary category, which with lower pricing, can appeal to a wider buyer pool and demonstrates an insatiable thirst in the general population of the market.
Phillips
Phillips' total auction sales reached a value of $115 million (excluding buyer's premium). The average hammer price was $2.69 million across all 44 lots sold.
Unlike its counterparts, Phillips has the strongest online interest, accounting for 14% of the bidding. This suggests a more contemporary and modern approach for the younger auction house.
Phillip's top lot by value was Cy Twombly's Untitled (2005), which sold for $36 million and accounted for 31.1% of the total sale value. Following Twombly's work in value was a Mark Grotjahn Untitled piece selling for 8.2 million and a Basquiat for $6.5 million.
Like Sotheby's, the top-selling artist by sold lots was Andy Warhol, selling 43 lots and accounting for 6.8% of the total lots sold as well as 2.3% of the sale value.
In what may come as no surprise, artwork selling for below $1 million accounted for 34.9% of sales, grossing a total hammer value of $5.46 million. Lucy Bull's Untitled showcased a price-to-estimate ratio of 3.04, the highest for the entire sale. 
The Bottom Line
With the fall season concluded, there's apparent evidence that the household names of artists that have dominated the Post-War and Contemporary market still host a clear desirable bidding pool. Still, the hot Ultra-Contemporary market is also seeing an influx of hungry buyers.
Both Salman Toor's works on offer hammered at more than three times their estimates, and Lucy Bull's work went above pricing expectations.
There is a substantial influx in the supply of Ultra-Contemporary art coming into the market and a limited supply of blue-chip artworks to offer, in addition to a limited buyer pool for works of that size and value, which could rationalize this shift in artist choices. 
Despite that, consistent pricing for blue-chip artists such as Basquiat and Warhol bodes well for the market compared to other alternatives. And with the increased interest of buyers coming into the market at "entry-level," we see the future of the asset class and its ability to stay buoyant.
---