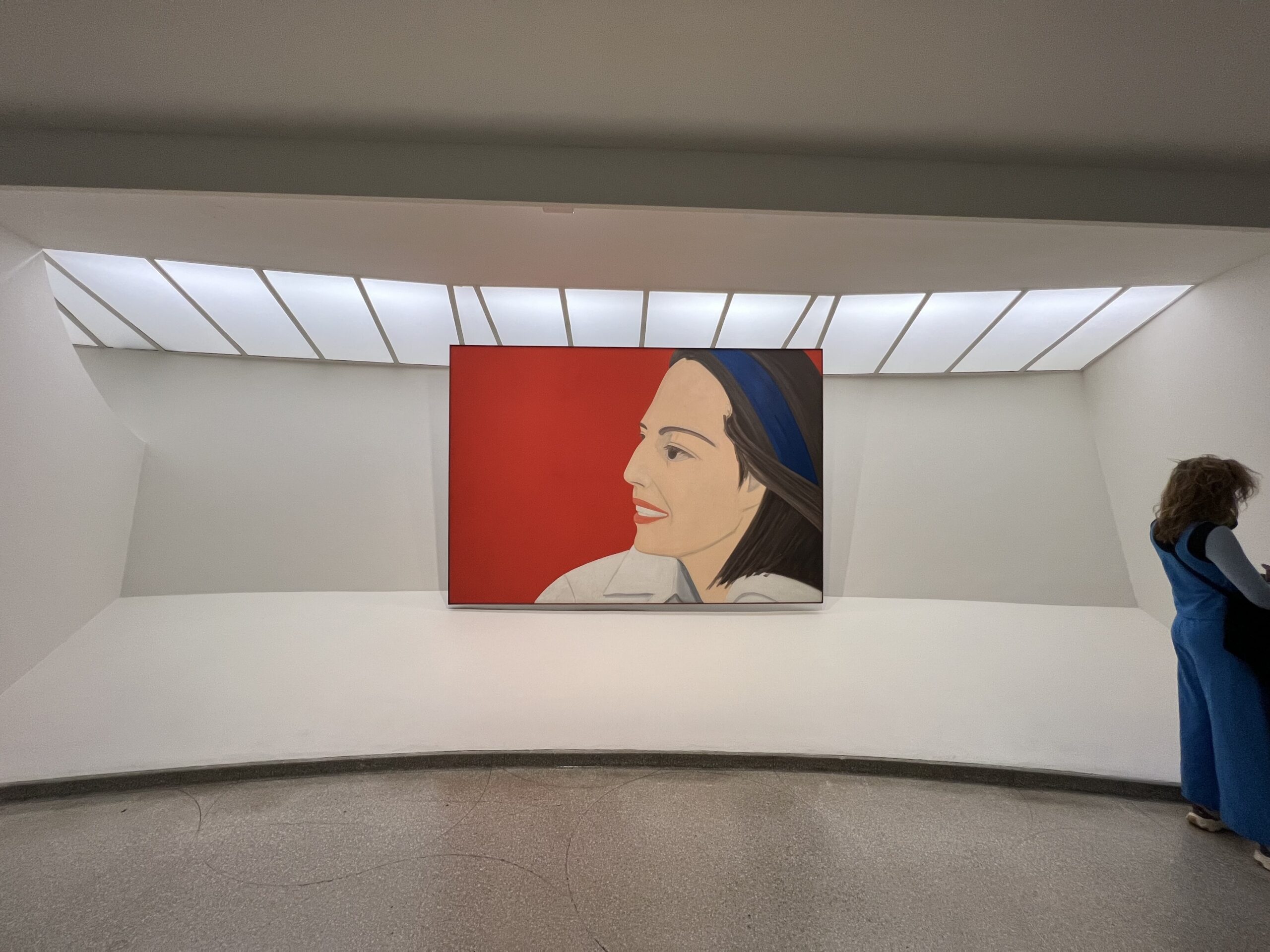 Alex Katz and Ada Katz: The Artist and His Muse
---
In all of art history, there are countless examples of artists being inspired by a muse. But none quite like the relationship of Alex Katz and his wife, Ada.
Though talent is something that belongs solely to the individual, creativity and motivation can come from many different sources. Behind many great artists is a muse who sparks their creative inspiration, like Picasso and his relationship with Dora Maar.
Besides being a source of artistic passion and the subject of the artist's creative process and works of art, a muse is often the artist's lover too. In this case, it's Katz's long-term partner Ada, a figure that is depicted in small intimate portraits as well as large-scale paintings through his oeuvre.
American painter Alex Katz has done 300 portraits of Ada, detailing his admiration for such a woman as she became his most prominent subject and greatest work of art.
The art world is in awe of their romance and Katz's canvases. He continues to stay separate from any particular style, adding his flair to Contemporary and American art.
Let's learn more about this fine art romance.
Who is Alex Katz?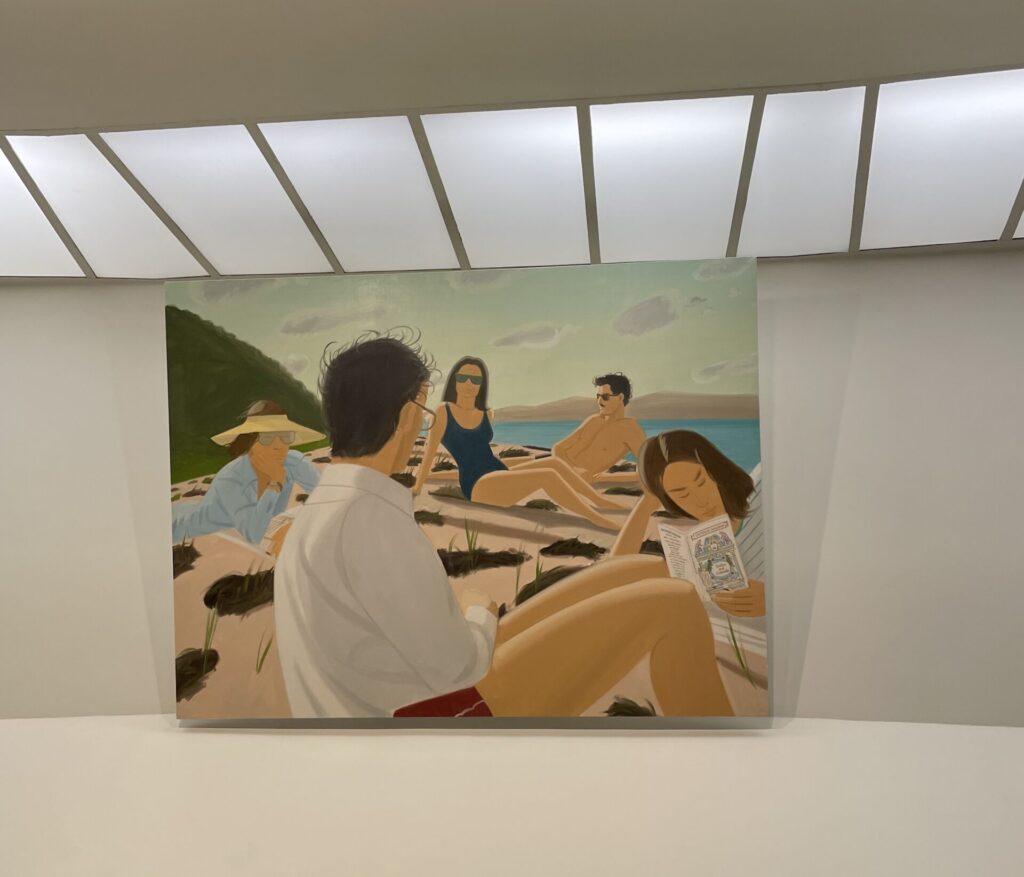 Before there was Ada and Alex, there was just Alex.
Born in 1927 in Brooklyn, New York to Russian immigrant parents and raised in Queens, Katz first studied art at Woodrow Wilson High School before enrolling at the Cooper Union Art School in Manhattan in 1946. There, he received traditional modern art training, which emphasized painting from drawing.
In 1949, and again the following year, Katz attended the summer session at the Skowhegan School for Painting and Sculpture in Maine, where students were encouraged to paint en plein air. This proved pivotal for Katz, and he has cited painting in this manner, directly from life, as the initial reason he devoted himself to painting. It continues to be a vital part of his practice today.
Over the next several years, Katz worked to develop what has come to be known as his signature style — and he says he destroyed upwards of 1,000 paintings in the 1950s during this pursuit.
Over the course of the following decades, Katz expanded his practice to include a wide variety of printmaking techniques. The genres of portraiture and landscape gained prominence in his work.
Alex Katz's Signature Style
Katz has developed an approach to painting wherein he paints "faster than he can think," tapping into a meditative stream of consciousness that eliminates the possibility of second guessing. Katz also frequently uses the "wet-on-wet" style of painting — where different colors and layers are applied while the paints remain wet.
The wet-on-wet method has been employed by artists ranging from 17th-century Dutch master Frans Hals to 1980s how-to painter Bob Ross. It allows for immediacy and decisiveness that is circumvented by using slower modes of painting.
Alex Katz's Major Influences 
Perhaps the most obvious influences on the development of Katz's style were his figurative painter contemporaries, which he was also close friends with, such as Jane Freilicher, Fairfield Porter, and Larry Rivers.
Katz has also cited Modern masters like Edward Hopper, Henri Matisse, and Henri Rousseau as key sources of inspiration. However, Katz also looked to older art history as well as outside the visual arts for inspiration.
Intriguingly, Katz has also referenced historic artists figures like 18th-century Japanese artist Kitagawa Utamaro as a source of inspiration. Utamaro's pared-down line work yet emotive compositions have a minimalist essence that can be compared to what is found in Katz's work.
Additionally, when Katz's career was first gaining momentum in the 1960s, the highly polished world of the Abstract Expressionists and flashy Pop Artists was reaching its peak. However, he doesn't group himself into these sub genres.
Alex Katz's reductive style is uniquely his own. If you are only familiar with one Katz painting, you will readily recognize another work by the artist. The native New Yorker has never been famously part of a movement; he's not a Pop Artist, an Abstract Expressionist, a Photorealist, a Conceptualist, or a Minimalist.
He is of his own.
Who Is Ada?
Alex Katz met Ada Del Moro at a gallery opening in the East Village in 1957.
Del Moro was a research biologist at Memorial Sloan Kettering Cancer Center, and one of their first dates was to a Billie Holiday concert.
The very first portrait Katz made of Ada was the same year they met, an oil on Masonite work of her seated with hands demurely crossed. This work marked the beginning of Katz's serious interest in portraiture and the start of a lifetime's worth of portraits of Ada.
The pair were married the following year, in 1958, and Ada became one of the most repeated subjects of Katz's work. Katz has created more than 300 portraits of Ada Katz, including Blue Umbrella II, which was made almost exactly 15 years after the first Masonite portrait. It highlights the evolving and aging relationship between husband and wife, artist and muse.
More Than a Muse
In the same sense that we can assume the love Katz has for his wife Ada, we can only assume the same level of dedication from her part, to sit for so many portraits and be so supportive of his art.
For over 60 years the painted lady has stood tirelessly for hours to be the focal subject of her husband's work and now is just as recognizable as his distinctive style.
Ada is far more than a muse, but now stands as a symbolic icon in the artwork of the 1950s and 1960s.
With portraits of Ada spanning over six decades, Katz has portrayed Ada as everything from a demure 20-something to a mother with child to a mature woman — individually, these images represent Katz's dedication to the genre, but together they illustrate the artist's never-wavering dedication to the love of his life.
---