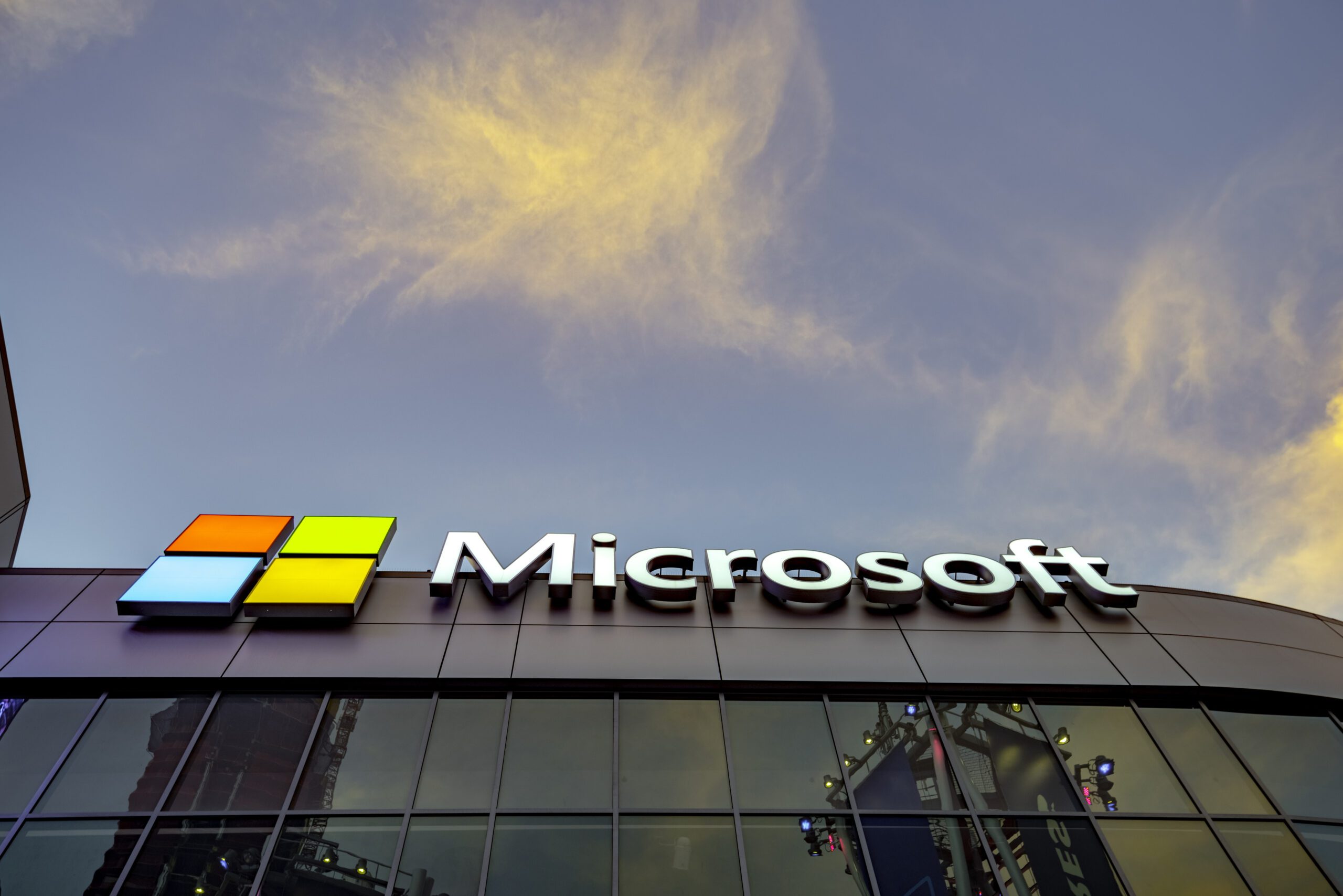 What Was Paul Allen's Net Worth?
---
The late co-founder of Microsoft, Paul Allen was ranked the 44th wealthiest person in the world by Forbes in 2018 before his passing. While Microsoft was an integral part of his original source of wealth, he made his billions mostly through investments.
Learn about Paul Allen's net worth, his record-breaking art collection, real estate holdings and philanthropic endeavors.
Who Was Paul Allen?
The late Paul Gardner Allen, also known as the Idea Man, was an American businessman, investor, sports team owner and philanthropist best known as a co-founder of Microsoft Corporation with Bill Gates.
After leaving Microsoft, Allen founded Vulcan Inc. and built a multi-billion dollar investment portfolio, owning sports teams, real estate and fine art.
Paul Allen's Early Life
Allen was born in Seattle, Washington to a librarian and a fourth-grade teacher. When attending Lakeside School, he befriended Bill Gates. Together they used Lakeside's Teletype terminals to develop computer and programming skills.
Allen attended Washington State University for two years before dropping out to work as a programmer for Honeywell in Boston. At the time, Gates was attending Harvard University nearby. Allen convinced Gates to drop out of University to found Microsoft in 1975.
Allen was diagnosed with non-Hodgkin lymphoma in 2009 and died of septic shock related to cancer in October 2018 at the age of 65.
Paul Allen's Net Worth
At the time of his death in 2018, Allen's estimated net worth was $20.3 billion, making him the 44th wealthiest person in the world according to Forbes.
How Did Paul Allen Become a Billionaire?
Paul Allen became a billionaire primarily through his co-founding of Microsoft, the tech giant responsible for creating the widely-used Windows operating system.
Along with his childhood friend Bill Gates, Allen helped build Microsoft into one of the most successful and profitable companies in history.
In addition to his work with Microsoft, Allen has also made a number of successful investments in areas such as real estate, sports teams, and technology startups, which have helped to further increase his net worth.
Paul Allen's Early Career
In 1975, Allen and Gates founded Microsoft in Albuquerque, New Mexico, and began marketing a BASIC programming language interpreter.
Microsoft promised to supply a disk operating system (DOS) for IBM for the initial IBM PC in 1980. Allen spearheaded a deal for Microsoft to acquire QDOS (Quick and Dirty Operating System) from Seattle Computer Products' Tim Paterson. Because of this deal, Microsoft got a contract to produce the DOS that ran on IBM's PC series, paving the way for Microsoft's success.
Both Gates and Allen continued to run the company together until 1983, when Allen resigned due to health problems and differences of opinion.
In 1986, when Microsoft went public, Allen owned 25% of the company. The IPO gave the software company a market capitalization of $777 million, making Allen's stake worth $194 million. By 2000, his stake had dipped below 5%.
Allen resigned from Microsoft's Board of Directors in 2000 due to his deteriorating health.
After Microsoft
While Allen's best known for his work founding Microsoft, his primary source of wealth was through investments in sports teams, real estate, stocks and fine art.
He went on to launch Vulcan Inc., to establish and oversee the family's wide range of business activities and philanthropic efforts. Through his life, he held 43 patents, backed new software and applications and funded numerous research projects.
Paul Allen's Investment Portfolio
Vulcan Real Estate
Vulcan Real Estate, a development and property management company, was one of Allen's most lucrative ventures with $4.3 billion worth of real estate in downtown Seattle.
Allen funded the development of many sports and events centers including Portland's Moda Center and Seattle's CenturyLink Field.
One of the company's biggest wins was selling a 1.8-million-square-foot office complex to Amazon for $1.16 billion in 2015.
Allen's personal real estate holdings spanned across the US, including a Beverly Hills condo, 11 mansions on Mercer Island and multiple apartments in New York City.
Since 2021, Paul Allen's estate has sold $233 million worth of his properties, including $35 million for his Silicon Valley mansion.
Art Collection
The late Microsoft co-founder Paul Allen collected many iconic and valuable works of art, building one of the world's most expensive collections.
He had a vast collection of artworks from some of the world's most renowned artists, including Pablo Picasso, Jean-Michel Basquiat and Mark Rothko, among others.
Allen's art collection was not limited to paintings and sculptures, but also included photographs, digital art and installations. He was known for his support of emerging artists and his passion for promoting the arts in his community.
Collecting art was not only a personal passion for Allen, but also served as an investment. He loaned works from his collection to museums and exhibitions and participated in major art fairs around the world. He was dedicated to preserving and promoting the arts and his art collection reflected his commitment to this cause.
His art collection was sold for a record-setting $1.6 billion at Christie's Auction House in November 2022.
The Paul G. Allen Collection included 115 pieces of artwork, featuring work by Cézanne, Klimt, Van Gogh and Picasso.
Five of the 115 pieces sold for over $100 million, the most expensive being a post-impressionist piece Les Poseuses, Ensemble (Petite version) by Georges Seurat for $149 million.
Yacht Collection
Allen had a passion for yachting and owned a collection of some of the world's largest and most luxurious mega yachts. His yacht collection was extensive, including the Octopus, one of the largest privately-owned yachts in the world, which was equipped with a helicopter landing pad, a movie theater and a pool.
He also owned the Tatoosh, a smaller but equally luxurious yacht, which was known for its stylish interiors and state-of-the-art entertainment systems. Allen's yacht collection was a reflection of his love for the ocean, adventure and his appreciation for the finer things in life.
Vulcan Capital
Vulcan Capital is a subsidiary of Vulcan Inc., responsible for managing the personal wealth of Allen based in Seattle. In 2013, Allen established a new Vulcan Capital branch in Palo Alto, CA, with the aim of investing in cutting-edge technology and internet firms.
Aerospace Investment
Paul Allen was an early investor in the aerospace industry, funding the first crewed private spaceplane in 2004 by SpaceShipOne.
He later went on to develop Stratolaunch Systems, the world's largest aircraft designed to launch rockets into space. He also invested in companies that worked on developing reusable rockets, satellite technology and air traffic management systems.
These investments showcased Allen's vision of a future in which space exploration and commercial space flights would become more accessible.
Sports Team Ownership
Paul Allen was a prominent sports team owner, having owned the Seattle Seahawks of the National Football League (NFL), the Portland Trail Blazers of the National Basketball Association (NBA), and the Seattle Sounders FC of Major League Soccer (MLS).
Portland Trail Blazers
In 1988, Allen bought the Portland Trail Blazers for $70 million. He was instrumental in developing and funding the Moda Center (previously the Rose Garden) where the Blazers now play.
When Allen owned the team, the Trail Blazers reached the playoffs 19 times including making it to the NBA finals in 1990 and 1992.
Seattle Seahawks
Allen purchased the Seahawks in 1997 for $200 million and oversaw a major turnaround for the team, including a trip to the Super Bowl in 2006 and the team's first-ever championship in 2014.
He also invested heavily in the team's home stadium, now known as Lumen Field, which has been recognized as one of the best facilities in the NFL.
Seattle Sounders FC
Allen's Vulcan Sports & Entertainment is part of the ownership team of the Seattle Sounders FC, a Major League Soccer (MLS) franchise. The team played at CenturyLink Field, a stadium also owned by Allen.
The team has won multiple conference titles and the MLS Cup, and has helped to establish a strong soccer culture in the Pacific Northwest.
Related to his ownership of sports teams, Allen invested more than $325 million to acquire 80% of Ticketmaster in 1993.
Overall, Paul Allen's ownership of these three teams was seen as a significant contribution to the sports landscape in the Pacific Northwest, and his passion for sports was widely admired by fans and fellow owners alike.
Paul Allen's Philanthropic Efforts
Paul Allen was a philanthropist and made substantial contributions to various charitable causes throughout his life. He was particularly interested in science and technology, and established several organizations to support this cause.
He founded the Paul G. Allen Family Foundation in 1986 with his sister Jody Allen, which aimed to support a wide range of initiatives, including scientific research, conservation, education, and the arts.
One of his major philanthropic endeavors was the Allen Institute for Brain Science, which he founded in 2003. The institute conducts research into the human brain and aims to understand how the brain works and develop new treatments for brain-related disorders.
Another notable initiative was donating $2 million to the University of Washington to construct the Allen Library, named after his father Kenneth S. Allen.
In addition to these organizations, Allen also supported other causes and initiatives, such as environmental conservation, wildlife preservation and medical research. He was known for his generosity and dedication to making a positive impact on the world through his philanthropic efforts.
Paul Allen's Legacy and Influence
Paul Allen's legacy and influence are significant, both in terms of his impact on the business world and his philanthropic efforts. Allen was a visionary entrepreneur who played a key role in shaping the technology industry, co-founding Microsoft and helping to bring personal computing to the masses.
Beyond his work with Microsoft, Allen was also a successful investor in a wide range of areas, including real estate, sports teams, and technology startups. His investments helped to drive innovation and economic growth, and his commitment to philanthropy was widely recognized.
One of the most notable aspects of Allen's legacy was his dedication to philanthropic causes. Through the Paul G. Allen Family Foundation and other charitable organizations, he donated billions of dollars to support scientific research, conservation efforts, and cultural institutions. His contributions helped to advance important causes and have a positive impact on communities around the world.
The Bottom Line
Paul Allen was an entrepreneur, philanthropist and investor who left a lasting impact on the world.
With an estimated net worth of over $20 billion at the time of his death, he was one of the richest people in the world.
Throughout his life, he used his wealth and influence to support a wide range of causes and initiatives, including science and technology, environmental conservation, and wildlife preservation.
Invest Like Billionaire Paul Allen with Masterworks
Contemporary Art can help with portfolio diversification because it has a very low correlation with traditional markets. This means during bear markets or periods of high inflation, blue-chip Contemporary Art tends to outperform and can minimize risk for your entire portfolio.
In 2021, UBS reported that art as an asset class had an annual transaction volume of $65.1 billion and a total estimated global value of $1.7 trillion.
According to Citi's Global Art Market report, Contemporary Art price appreciation has outpaced the S&P 500 over the last 26 years, offering a 13.8% annual return compared to the S&P 500's 10.2% annual return. Art's appreciation remains strong during periods of high inflation and recessions due to its uncorrelated valuations.
However, it can be difficult for an individual investor to own a piece of a $10 million painting because of the high cost.
The Masterworks platform offers fractionalized shares of some of the most sought-after contemporary art, including works by Banksy, KAWS and Basquiat. Your Masterworks account allows you to own a piece of a $10 million painting for a fraction of the cost.
See important Reg A disclosures: Masterworks.com/cd.
---