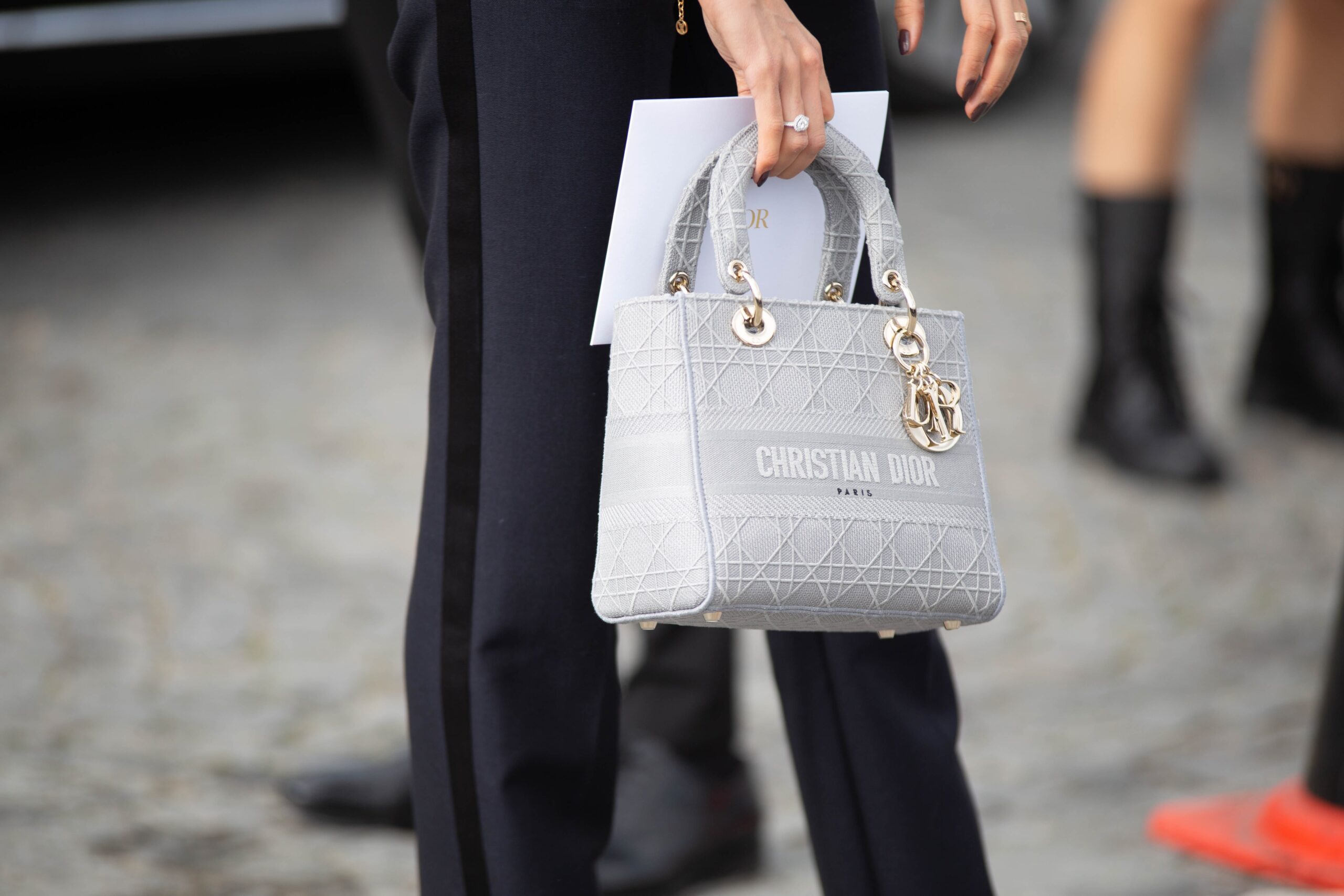 How Designer Handbags Became a Top Luxury Investment
---
Many lovers of luxury fashion have a personal collection of designer handbags, but many collectors may not know how good of an investment that collection can be.
What Are Investable Handbags?
The global market for designer handbags is valued at $72 billion in 2022 and is estimated to reach $100 billion by 2027. The Business of Fashion published a study in July 2022 that said 40% of American consumers had purchased or planned to buy a designer handbag.
Luxury collectibles, such as purses, classic cars, jewelry, watches and fine art, are considered Veblen goods. This means their valuation goes against the common economic theory that states a price increase should be met with a decline in demand.
Veblen goods, instead, are considered valuable because people are willing to spend for them. Luxury bags have long been considered investment pieces that could be passed down to future generations. But now, the market to resell these pieces has made them into even more of an investment.
Retail prices can range from about $2,000 for an entry-level Balenciaga bag to more than $50,000 for some of the rarer Birkins.
What Are Luxury Collectibles?
Collectible investments are defined as physical assets that appreciate in value over time, meaning they can be sold for more than what was paid for them.
Luxury collectibles as an alternative asset class can be any physical (or now digital) item that people collect and are willing to spend a significant amount of money on.
To be considered a luxury collectible, the items purchased and held in hopes of price appreciation are luxury goods.
Luxury collectibles typically require a large upfront cost to purchase a single quality item, let alone create a diversified portfolio.
While you could put a new Dior tote bag on a credit card, your investment returns would be minimized by needing to pay back interest on the item.
What Makes Designer Handbags Investable?
Designer handbags such as the Hermès Kelly are sold at luxury auction houses such as Sotheby's and Christie's in their own discrete category. Historically, this was the main option for obtaining a luxury bag for resale.
Today, online luxury sites such as The RealReal, Rebag and Hardly Ever Worn It have exploded in popularity.
According to a report from The RealReal, prices for designer bags are up 26% in 2022, with Hermès, Louis Vuitton and Chanel garnering the highest prices — as high as 55% annualized growth.
Credit Suisse released a study in June 2022 showing that Chanel bags rose 24.5% in value from the previous year. They also found that designer handbags had annualized volatilities of only 2.5% to 5%.
Designer Bags vs. The S&P 500
In 2016, Baghunter released a study that noted the Hermès Birkin bag has outpaced the returns on the S&P 500 and gold for the prior 35 years.
From 1981 to 2016, the annual return on a Birkin bag was 14.2% while the S&P returned 8.7% and gold returned -1.5%.
Since 2016, there has been more research done on luxury bags and luxury collectibles that continues to demonstrate a steady track record of value appreciation.
In 2022, Rebag released a report on the biggest designer handbag brands of the year, noting that Telfar had one of the most impressive performances with an average resale value of 195% of their retail value.
Next Generation Influence
Classic luxury brands like Chanel, Louis Vuitton and Hermès have long histories of appreciating in value on the resale market.
However, in recent years as Gen Z has gotten more into thrifting luxury items on sites like TheRealReal, designers like Chloe, Celine, Gucci, Fendi, Saint Laurent, Telfar, Prada, Loewe and Bottega Veneta have made it to the luxury resale market.
Each of these designers now have their own It-bags that have become modern classic bags.
An August study by TheRealReal reported that Gen Z and millennial shoppers make up 41% of its customer base.
Some of the Best Investment Handbags
Not all designer brands and luxury purses are created equally in the resale market. The following are some of the best-performing investment bags in resale.
Hermès
The Hermès Birkin bag has increased by 500% in price over the last 35 years. Historically, Hermès maintained exclusivity of its Birkin and Kelly bags (named for Grace Kelly) by keeping an extensive waiting list to purchase.
Today, the waiting list no longer exists, instead replaced with an even more exclusive system. Not just anyone can walk into a Hermès store and buy a Birkin or Kelly, nor can they request to be placed on the waitlist.
Instead, Hermès sales associates have to offer you the opportunity to buy the bag.
Sales associates determine whether to offer you the bag based on how much you have previously spent at Hermès and other status markers.
Because it can be so difficult to obtain a Hermès bag directly from the store, the second-hand market is quite large and can be quite lucrative.
Chanel
Chanel bags, especially the Boy Bag and the Chanel Classic Flap Bag, are also some of the most reliable handbags for resale value.
In 2021, Chanel bag investments saw returns of 24.5% according to Credit Suisse.
Following the scarcity strategy popularized by Hermès, Chanel has continually raised prices and cut production of their most popular bags.
The Chanel Classic Flap Bag was nicknamed "Chanel Diana" after Diana, Princess of Wales was seen out with it on multiple occasions. The best-performing variances of this bag include black with 24-karat gold hardware and lambskin leather.
Louis Vuitton
The Louis Vuitton Neverfull is one of the company's best-performing bags. There are many specifications that second-hand buyers are looking for such as particular materials, hardware or limited editions and artist collaborations.
The Bottom Line
Luxury collectibles are not for every investor, there are some costs that accompany purchasing a Fendi Baguette bag over buying a mutual fund. This includes a higher upfront cost and the cost of storage, maintenance and sometimes even insurance.
However, especially given the current economic climate where stock and bond returns have been low and volatile, alternative assets have grown in popularity, which indicates a growing market.
Luxury alternative assets have been favored by investors for their low correlation to traditional markets, the exclusivity they provide, historical outperformance during volatile economic periods and because investors tend to have a passion for the item they are collecting.
---