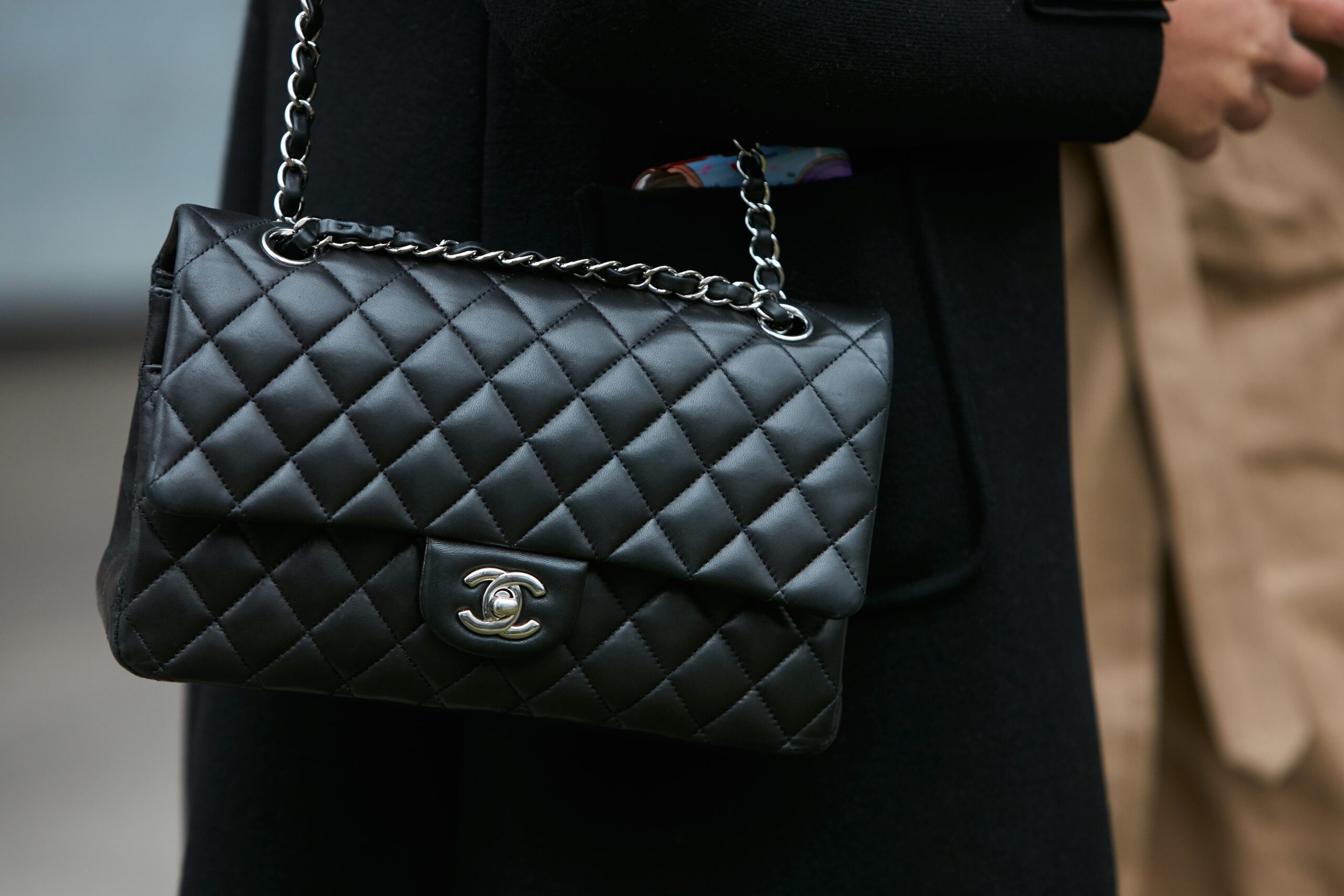 Luxury Collectibles As Investments
---
Collecting is a passion for many people. The genres of collectibles are broad, from multimillion-dollar pieces of artwork to luxury handbags to vintage movie memorabilia. Luxury collectibles are one of those genres.
What Are Luxury Collectibles?
Collectible investments are defined as real assets that are worth more now than when they were originally purchased. Rare collectibles will frequently earn higher prices. Many collectibles such as art, handbags, and cars are considered Veblen goods, meaning demand for them increases as prices increase. 
Luxury items or collectibles can include fine art, stamps, coins, wine, classic cars, designer handbags, and even limited-edition sneakers. Collectibles as an alternative asset class can be any physical (or now digital) item that people collect and are willing to spend a significant amount of money on.
To be considered a luxury collectible, the items purchased and held in hopes of price appreciation are luxury goods.
Luxury collectibles typically require a large entry ticket to purchase a single quality item, let alone create a diversified portfolio.
Common Luxury Collectibles
Almost anything high-end can be considered a luxury investment, from Fabergé eggs to a Rolex watch. Below are luxury collectibles commonly used as financial products.
Fine Art
Art has a long history as a financial asset and collectible. Amidst recent market volatility, Contemporary Art has still maintained returns with auction houses, posting record sales figures in the first half of 2022.
Strong auction results in 2022 are following strong 2021 results as well. Sotheby's posted record sales of $7.3 billion in 2021 while Christie's reported a five-year high of $7.1 billion. These figures were supported by a handful of big-ticket sales, including the $676 million sale of the Macklowe collection, Christie's record-setting $195 million sale of Andy Warhol's "Shot Sage Blue Marilyn," and Sotheby's record-setting $61.2 million sale of Jackson Pollock's "Number 17."
Fine art may be one of the most classic luxury collectibles, having long been considered a market of exclusivity and culture by the wealthiest people. The highest price ever paid at auction for a painting was "Salvator Mundi" by Leonardo da Vinci, which sold at Christie's in 2017 for $450,312,500.
Designer Handbags
Purses designed by the fashion industry titans such as Hermès, Chanel and Louis Vuitton have a long history of appreciating in value over time.
In 2016, for example, a Hermès Himalayan Birkin bag with white gold and diamond trim sold for $372,600.
High prices are due to the coveted brand as well as tightly controlled supply. Only around 12,000 Birkin bags are made in a year, and they're sold to a very exclusive list of customers.
This prestige and scarcity have given Hermès Birkin Bags an average annual increase in value of 14.2% — outpacing the S&P 500's average annual return of 8%.
Over the past ten years, some luxury handbags have increased in value by 83%, outperforming almost every luxury good on the list.
Designer bags are a discrete category at luxury auction houses such as Sotheby's and Christie's, where bags have long garnered high prices from bidders.
According to a report from The RealReal — an online marketplace for luxury consignment — those prices are up 26% this year, with Hermès, Louis Vuitton and Chanel fetching the highest prices. Some sell for as much as 55% over their original retail price.
Hermès Birkin Bag
This iconic handbag represents the collaboration between the Executive Chairman of Hermès, Jean-Louis Dumas, and British actor Jane Birkin. Birkin developed the design on a flight from Paris to London in 1984, rumor has it, while looking for a bag suitable for her needs as a mother.
A year later, the Birkin bag came to life with a hefty price tag that reflects its luxury quality and the air of exclusivity surrounding it.
In a study by luxury online retail platform Baghunter, the Birkin bag increased in value by 500% over a 35-year period. This price appreciation is aided by the bag's scarcity. Potential customers are forced to join a waitlist for a product priced between $40,000 and $500,000.
Luxury Watches
At a Sotheby's auction in 2020, a Patek Phillipe Ref 2499 watch, sold by Tiffany, sold for $818,600. Watches sold for upwards of millions of dollars are not new. When it comes to watches, the marketplaces can get quite competitive, with celebrities and the ultra-wealthy dropping hundreds of thousands on a new timepiece.
Rolex in particular has been hailed as a great store of value, with some watches having a return per year of nearly 10% or better.
Watch sales by Christie's, Phillips and Sotheby's topped GBP£420 million (~ USD$475 million) at auction worldwide in 2021, an increase of 54% from the previous year.
Sales of watches in Hong Kong have continued to outpace rivals Geneva and New York, but barely.
In 2021, Phillips — the premier auction house of timepieces — nearly doubled the previous total for their autumn Geneva sale.
Classic Cars
Collecting classic cars is quite popular, having a market value of over $30 billion in 2020. According to a study by Knight Frank, classic cars were the second most popular alternative investment in recent years, surpassed only by fine art.
Classic cars have a history of stable returns and low volatility. In 2021, the HAGI Top index rose by 3%, well below the long-term annual average. That said, some sectors performed better: the HAGI LPS Index for classic Lamborghinis managed almost 15% for the year, followed by Porsche with 8% and Ferrari with 6%.
The 1995 McLaren F1 three-seater sports car, chassis 029, sold for almost $20.5 million in Gooding & Company's Monterey auction, the highest price achieved by a car at auction in 2021. The most expensive car sold at auction ever was a 1962 Ferrari 250 GTO for $48.4 million in 2018.
Jewelry and Gemstones
Jewelry's combination of gold, silver, and precious stones — diamonds, rubies, emeralds, sapphires, and pearls — have long been considered symbols of wealth, power and beauty.
Today, precious gems are sewn into all varieties of objects such as the Nightingale of Kuala Lumpur, a red dress of silk and chiffon that contains more than 750 diamonds and has an estimated retail cost of $30 million, and a Hot Wheels car of 18-carat white gold encrusted with more than 2,700 diamonds.
Vintage Wine
Another long-standing collectible for the ultra-wealthy is fine wines. Luxury wines differ from other vintage wines because of higher prices, prestige, rarity and brand awareness.
The quality and scarcity of fine wine appreciate over time, and its value follows suit. The fine wine market outperformed mainstream equities and ETFs and was less volatile than real estate or gold in 2021, according to research by Liv-Ex. The Liv-Ex Wine index tracks the price of 100 sought-after wines and has yielded a 13.6% annualized return since 2003.
Looking at the Knight Frank Luxury Investment Index (KFLII), an index that measures various luxury-grade assets, fine wine compares well with other hard assets. In 2021, KFLII measured 16% YoY returns in the wine market, leading the pack above other luxury assets, and almost doubling the index average of 9% YoY growth.
The Rise of Reselling
Online luxury resale platforms have seen massive growth in recent years. A 2022 Luxury Resale Report by The RealReal noted that "the secondary market for luxury saw massive growth this year, primarily among Gen Z and Millennials."
A recent Bloomberg article suggested that the 25-and-under crowd sees luxury shopping as a "sport" where they can get the best finds and resell them at a higher price than they paid, thereby making a profit.
Sites like Poshmark and The RealReal act as more direct ways to sell and earn a return on luxury collectibles, instead of having to go through a third-party auction house. Additionally, sites that specialize in luxury goods often have an aspect of authentication included, which can minimize the burden on individual collectors.
Key Takeaways
A recent article published in The Financial Times highlighted how lucrative and popular collectibles can be. Often referred to as "passion investments," these assets are sometimes labeled as "recession-proof" due to their ability to outgrow inflation.
Given the current economic climate, this is likely one of the major driving forces behind the increased interest in the luxury collectible market. Luxury alternative assets have been favored for their low correlation to traditional markets, the exclusivity they provide, and historical outperformance during volatile economic periods.
Luxury collectibles were previously a playground for a very small demographic of collectors. Today, professional investors are turning these once privately hoarded assets into publicly investible, diversified offerings for their clients.
Masterworks is one example of the movement to democratize the luxury collectible market by offering fractionalized shares of blue-chip Contemporary artworks. Investors no longer need millions to reap the potential benefits of investing in an original Basquiat or Picasso.
While passion investments and collectible assets may have some ways still to go until they are mainstream investment products, there is little doubt that they represent an increasingly important aspect of the private market landscape.
See important Regulation A disclosures at masterworks.com/cd
---