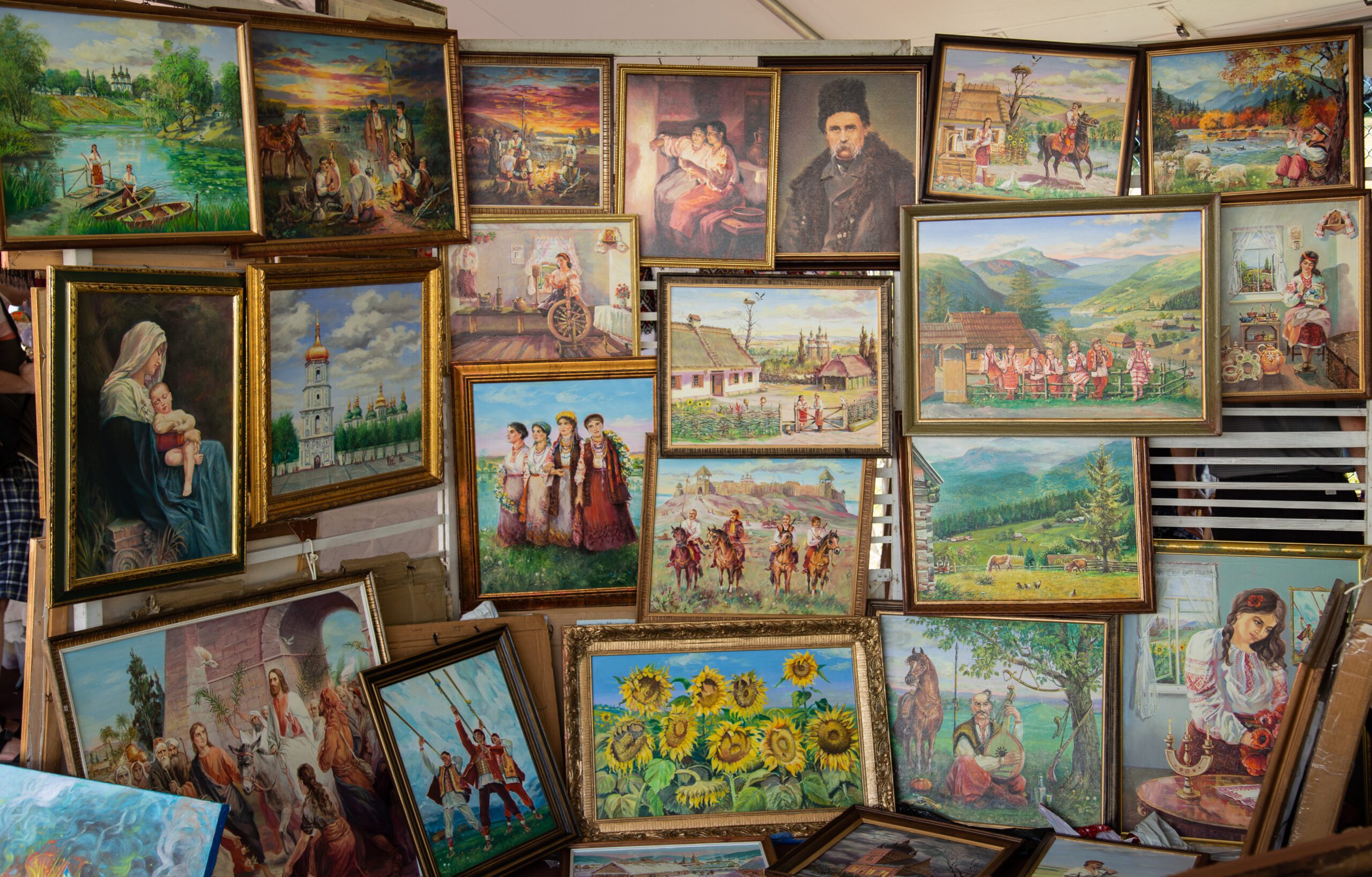 Trending Collectibles in 2023
---
Collectibles can yield some of the greatest returns across the investment landscape because of their often low purchase price. The trick to being able to turn a profit is knowing which collectibles will still be coveted for years to come.
What Are Collectibles?
Collectibles can be any physical (or now digital) item that people collect and are willing to spend a significant amount of money on. Vintage handbags, baseball cards, fine wine, or rare books are all examples of potential collectibles.
Some collectors purchase and hang on to their items because they have a passion for them, while others choose investible collectibles in hopes that they'll appreciate in value over time.
Collectible investments are defined as real assets that are worth more now than when they were originally purchased. Rare collectibles will frequently earn higher prices.
Many collectibles such as art, handbags, and cars are considered Veblen goods, meaning demand for them increases as prices increase.
Why Investors Choose Collectibles
Passion
Collectible investments have shown price appreciation because of the loyalty and passion of collectors. While investors may purchase collectibles solely with the intention of reselling them at a higher price, those willing to pay that price tend to be individuals who get immense joy out of owning the item.
These pieces are often used to signal wealth, status and personal passions. Hanging a signed Beatles poster in your home is much more interesting and brag-worthy than framing a real estate deed or stock certificate.
Hedge Against Inflation
Because collectibles are hard assets that are uncorrelated to traditional stock and bond markets, they can act as an inflation hedge.
Historically, assets such as precious metals and real estate have been viewed as the gold standard for inflation hedges, with the rise of collectibles as investments, these items too can help protect a portfolio against inflationary pressures.
Additionally, collectibles tend to be long-term investments that can store value for a long time without being impacted by short-term market fluctuations.
Portfolio Diversification
Collectibles appreciate in value due to consumer demand for items, not from stock market fluctuations. Investing in non-correlated assets can help diversify your portfolio, meaning even if the market falls drastically, that shouldn't impact the prices of collectible investments.
Contemporary Art specifically has one of the lowest correlations to equities of any major asset class according to Citi Private Bank, making it one of the best diversifiers during periods of volatility and bear markets.
Collectibles Market Outlook for 2023
Neal Glazier, a top executive at Invaluable, an online marketplace for collectibles, said that from July to September 2022 collectible sales grew by 104%, with toys and dolls up 36%.
1st Dibs, an online flea market, reported that games, books, sports memorabilia, and maps surged in popularity in 2020, with games up 35% for the year and maps up 165%.
Sales have normalized a bit from this original surge but remain strong. An August 2022 report from Market Decipher found that the collectibles market was valued at $402 billion in 2021 and is forecasted to reach $1 trillion by 2032.
While total global savings have fallen since the beginning of 2022 due to interest rate hikes and high inflation, the desire for investors to seek out alternative assets that are uncorrelated with traditional markets should keep collectibles surging.
Popular Collectibles in 2023
Vintage collectibles are in demand right now for a variety of reasons and the interest in antiques goes beyond just those who consider themselves collectors.
As inflation spikes, investors are often searching for long-term value storage and portfolio diversification, both of which collectibles can help with.
As millennials age, items from their childhood are getting closer to becoming "vintage," creating nostalgia-driven demand for those items — there has even been a recent boost to auction prices for early 2000s-era Apple products such as iMacs and iPods.
The mania around Y2K and the popularity of thrift shopping with Gen Z also have broadened interest in collectibles for younger generations.
Practically any item can be considered a collectible: antique furniture, rare coins, a Rolex, the McDonald's Happy Meal toy you got for your 6th birthday. So, what collectibles are hot right now?
Contemporary Art
Fine art may be one of the more traditional collectible items, but the market is still booming. At the onset of the pandemic, auction houses moved quickly to hold sales online. Sotheby's held over 100 online sales between March and June 2020, bringing in nearly $200 million.
The trend has continued. Christie's transactions totaled $7.1 billion in 2021, the highest it's been in five years, while Sotheby's brought in $7.3 billion for the year, its highest ever.
The Art Basel and UBS Global Art Market Report assessed the value of the art market in 2021 at $65.1 billion, representing a 29% annual increase. Post-War and Contemporary art auction sales had their strongest year at $4.14 billion, up 35.7% from 2020.
In the first half of 2022, Christie's reported its best performance since 2015 with total sales of $4.1 billion. This included the record-breaking sale of Andy Warhol's "Shot Sage Blue Marilyn" (1964) for $195 million.
If a multimillion-dollar piece of Contemporary Art is not in an investor's price range, Masterworks is the first platform to offer fractionalized shares of iconic artworks. Sold in shares of $20, everyday investors can access this market historically reserved for the ultra-wealthy.
Eight of Masterworks' nine recent exits have handed investors +13.9% net returns, even during the recent bear market.
Sports Memorabilia
From cards, balls, and sneakers to jerseys, autographs, and even NFTs, the sports memorabilia market is one of the largest in the world. A mint-condition Mickey Mantle baseball card sold for $12.6 million in 2022, the most money ever paid for a piece of sports memorabilia.
The rare Mantle card broke the record that was set just a few months prior by a Diego Maradona jersey from the 1986 World Cup which sold for $9.3 million.
Comic Books
The comic book market was booming in 2021 and hasn't slowed down yet. As Marvel keeps pumping out superhero movies and tv shows, there are continually more and more fans looking to read the source material.
Like many other nostalgic collectibles, the value of comic books often comes from the immense loyalty of comic book fans — those who are willing to shell out thousands for a first-edition Star Wars comic in pristine condition.
By holding comic books as a long-term investment, investors are banking on fan interest to continue.
An original drawing from a 1984 Spider-Man comic set a new record for the most expensive piece of interior comic art at auction in 2022, selling for $3.4 million. In the same auction, Superman's debut in Action Comics No. 1 sold for $3.2 million.
Toys and Action Figures
The global pandemic caused many to seek comfort in the past, many through collectible toys and related memorabilia. According to Market Decipher, the toy collectibles market is expected to reach $35.3 billion by 2032.
The market for figurines from past decades is strong with toys tied to movie franchises such as Marvel or Star Wars making up some of the most valuable collectibles.
Disney collectibles have strong demand overall, especially the limited edition series. Some limited edition dolls from the movie Frozen currently cost up to $3,000 on eBay. This number is especially jarring given Frozen is less than a decade old.
Action figures, especially in their original packaging, can be worth a ton. For example, a 1978 Luke Skywalker figurine sold for $25,000 in 2015 as part of a $500,000 Star Wars collection at Sotheby's.
The '80s, specifically, have gained a lot of popularity, likely stemming from the popularity of Netflix's cult show Stranger Things. Other popular vintage toys include Legos, GI Joe, Barbie dolls, and Cabbage Patch dolls.
Music Memorabilia
The music memorabilia market is comparable to the sports memorabilia market. Musical instruments, vinyl records, artist memorabilia, and fan magazines from iconic artists or bands can often make valuable collectibles. For example, Kurt Cobain's Fender Mustang guitar was sold for $4.5 million in May 2022.
There has been a recent explosion in the availability of vinyl records, gaining a lot of traction during the pandemic. Whether people were going through their old collections or their parent's stash, more and more were purchasing new and used vinyl in 2020 and beyond. In 2020 and 2021, LPs outsold CDs for the first time in decades.
While the most expensive music collectibles sold have all been electric guitars, other memorabilia such as concert posters, ticket stubs, vintage vinyl, and even music trading cards can be worth money.
The most valuable sale of a record was for Wu-Tang Clan's single pressing of Once Upon A Time in Shaolin which went for $2 million. In April 2022, a slab of cardboard promoting The Beatles' August 23, 1966, concert at New York's Shea Stadium sold for $275,000 to set a new auction record.
Even recent albums with limited pressings can give significant returns. Taylor Swift's limited edition translucent orange vinyl of her 2017 album Reputation is listed by multiple sellers for over $1,000 on eBay.
Trading Cards
Trading cards have experienced a resurgence in popularity and value in recent years. Games such as Pokemon are still seeing positive growth in 2022.
In 2022, a 1998 Pikachu Illustrator Holo promo card was auctioned for $900,000 by Goldin. This sale broke the record for trading card game auctions.
NFTs
Non-fungible tokens (NFTs) have made headlines globally in recent years. After seeing massive growth in 2021 with around 1.5 million in NFT art sales, the second half of 2022 saw the market struggling.
This was in part due to general economic uncertainty as well as the massive downturn in the cryptocurrency market. By the end of 2022, NFT sales had vastly plateaued.
While the fall of crypto exchange FTX and the arrest of Sam Bankman-Fried have spooked investors from cryptocurrencies and Web3, NFT projects have demonstrated a stronger staying power.
Many large corporations have entered the NFT world recently and ways to utilize NFTs have expanded. For example, Starbucks has recently adopted NFTs, launching a beta version of Starbucks Odyssey which integrates NFTs as part of its rewards program.
Other major companies adopting NFTs include McDonalds and Porsche.
NFT collectibles can include avatars, digital art, sports memorabilia, video clips, designer fashion, and almost anything else.
Handbags
Designer bags are one of the most stable alternative assets — Hermes Birkin bags even outpaced the S&P 500 from 1980 to 2015. According to Business of Fashion, the designer bags and small leather goods market is set to grow by $100 billion by 2027 from $72 billion in 2022.
In 2021, luxury handbags showed strong growth: +11.8% for Chanel bags and +38% for Hermes Birkin bags, according to Credit Suisse's 2022 Collectibles Report. The same report found that of all collectibles they tracked, Chanel handbags were the best store of value with the lowest volatility.
Classic Cars
Classic cars are one of the most popular passion investments and are one of the few collectibles that can be enjoyed without losing value.
While most everyday cars lose value almost as soon as they leave a dealership, classic cars appreciate over time owing to factors such as rarity, performance and provenance.
According to the Knight Frank Luxury Investment Index, classic cars have been one of the best-performing assets globally, sometimes outperforming the more traditional asset classes, over the years.
Since its inception in December 2008 through December 2021, the Historic Automobile Group International (HAGI) Top Index — which tracks the value of classic cars — increased 264.5%.
Looking ahead, the market is projected to grow from roughly $20.9 billion in 2020 to $43.4 billion in 2024.
Where to Buy and Sell Collectibles
Online marketplaces make it easier than ever to buy and sell collectibles. Aside from eBay, websites such as Etsy, Craigslist, Facebook Marketplace, and even e-commerce giant Amazon have collectibles markets.
If you prefer to shop in-person, local swap meets, flea shops, and collectibles stores are available.
Where you buy or sell collectibles will vary on the type of collectible you are looking for/looking to sell. Shopping for Contemporary Art, for example, is very different from hunting down vintage baseball cards.
Begin Investing in Art Collectibles with Masterworks
If contemporary art is more your speed than a stamp collection or a copy of an original Atari video game, Masterworks is the first platform to make it possible to invest in blue-chip art with fractional shares.
Investing in fractional shares of art collectibles is an easier way to dip your toes into the collectibles market without risking the $30,000 price tag of a Birkin bag.
Masterworks is a platform built for everyday investors to invest in shares of iconic artworks.
Its proprietary price database and research allow beginners in the art market to better understand art valuation, gain access to artworks with the greatest potential for appreciation and trade shares on the first-ever secondary market for fractionalized shares of artworks.
The secondary market provides added liquidity for investors which is especially important when investing in collectibles which tend to be highly illiquid, long-term investments. The secondary market platform gives investors access to buyers and sellers to offload shares prior to the final exit of the investment.
This minimizes one of the largest risks of the collectibles market.
The Bottom Line
There are risks associated with collecting as an investment strategy. Not every toy from the 1970s is going to sell for high prices, so it important to pay attention to factors such as condition, fan base, rarity and historic price appreciation.
Fraud is prominent in the collectibles market, especially on auction sites like eBay which are highly unregulated.
Collectibles are also largely illiquid and do not provide any cash flow unless an investor is flipping them quickly for a profit.
On the other hand, collectibles can be strong investments that act as long-term stores of value and aid in portfolio diversification, not to mention the joy of ownership that comes along with investing in your personal interests.
To read more about the benefits and downsides of investing in collectibles click here.
This material is provided for informational and educational purposes only. It is not intended to be investment advice and should not be relied on to form the basis of an investment decision.
Diversification and asset allocation do not ensure profit or guarantee against loss. There are significant differences between art and other asset classes. Investing involves risk, including loss of all principal. See important Regulation A disclosures at masterworks.io/cd
---