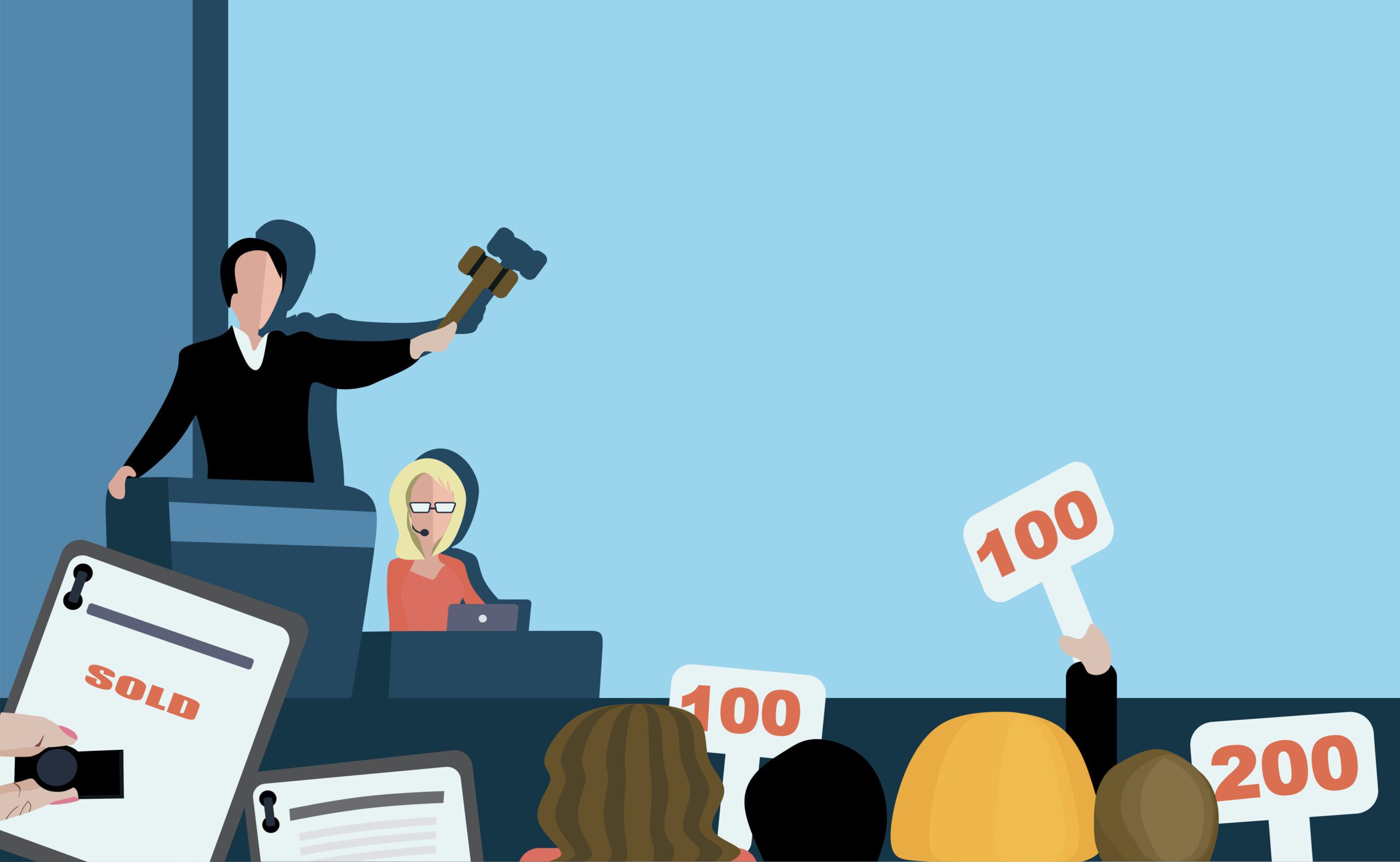 Is an Investment in Art an Inflation Hedge? (& Invest in Art Shares)
---
According to a forecast by the International Monetary Fund, the global inflation rate could reach an all-time high of nearly 8.8% in 2022, before it starts to decline.
Invariably, most investment assets (like stocks and crypto) underperform during such periods.
Meanwhile, an alternative investment like art could indeed help you hedge against inflation. Buying art can act as a store of value relatively separate from traditional asset movements.
Let's explore what causes inflation and the art inflation hedge strategy, aka how to hedge against inflation through art investment. 
We'll also show you how to invest in fractional art shares through Masterworks.
What Is Inflation and What Causes It?
Inflation refers to the rise in prices of goods and services over a given period.
It also implies the decline of the purchasing power of a currency over time. This means that a unit of currency buys less during inflation than in previous periods.
In some cases, rising inflation occurs when the demand for goods and services exceeds what the economy can produce.
In other instances, inflation can be caused by rising production costs. For example, if copper prices increase, the companies that use copper in their products will likely increase the prices of their goods.
Political issues also often cause inflation. For example, Russia's invasion of Ukraine in 2022 disrupted global supply chains, leading to increased prices of commodities like crude oil.
Now, whether you're a professional or retail investor, the effects of rising inflation might lower your investment returns.
But the good news is that investing in an alternative asset like art (which isn't correlated to the stock market) might be a good inflation hedge.
Is Art a Hedge Against Inflation?
Here's why art investment might help you hedge against inflation:
1. Art Has a Low Correlation to Traditional Markets
Blue-chip contemporary art has a low correlation to traditional markets, like the bond or stock market. A 2022 CitiBank report indicated that the correlations between blue chip art and any other asset class are weakly positive or close to zero.
For example, contemporary art and fixed-income investments had a correlation of 0.15 between 1985 and 2021. Meanwhile, contemporary art and developed equities displayed a correlation of -0.04 during the same period.
2. Art Is Less Volatile Than Most Assets
A real asset like art is less volatile and has historically held its value when the prices of stocks and other assets drop. And unlike stocks, crypto, real estate and other assets, an asset class like art is usually less affected by inflation, interest rate hikes and economic downturns.
The fact that contemporary art prices outpaced the S&P 500 by 131% over the past 26 years may help illustrate the attractiveness of art investing.
Besides, the demand for art has been steady despite market swings through 2022.
For instance, around $2.5 billion worth of art was sold to art collectors in two weeks during the spring of 2022 at auction houses like Christie's, Phillips and Sotheby's. This created new auction records. And the first half of 2022 concluded at one of the highest levels ever — $7.4 billion in auction sales.
3. Art Has Shown Strong Price Appreciation During High Inflation Periods
According to the Masterworks All Art Index, contemporary art prices appreciated by about 17.5% during high inflation — making it one of the best inflation hedge assets. This outpaced the S&P 500 and the price appreciation of other assets like gold during the same period.
Contemporary art has also shown a strong price appreciation of 13.8% over the last 26 years, even during periods of high Inflation. Here's how it compares to other major asset classes:
S&P 500: 10.2%
Real Estate: 8.9%
Gold: 7.2%
Contemporary art has also outperformed other asset classes during the current high inflation period. Here are the stats:
Contemporary Art: 13.5%
S&P 500: 5.5%
Emerging Market Equities: 3.9%
Gold: 3.2%
US Corporate Bonds: 0.5%
In essence, an alternative investment like blue chip art is a portfolio diversification asset.
And if you want fine pieces to add to your art collection, you can find them at any reputed art auction house or art fairs like Art Basel.
But remember that starting an art collection might not always be as easy as it sounds. That's because fine works by a reputed artist like Andy Warhol or renowned emerging artists usually cost hundreds to millions of dollars.
So, what could be a better way to start your art investing journey?
You might want to look for suitable art investment funds.
In simple terms, an art fund refers to a private investment fund that buys and sells the finest artwork. An art investment fund is owned by a professional art investments management company that charges a management fee and collects a portion of the fund's returns.
But if art investment funds sound complicated to you, investing in fractional shares of exceptional works of art might be a good idea.
But how does this investment strategy work?
Masterworks is an investment platform that allows you to invest in fractional shares of iconic artworks. The site lets you invest in the works of a renowned blue-chip artist like Pablo Picasso and others.
Here's how the platform works:
Masterworks' research team identifies the artists whose artworks have the potential to increase in value.
Masterworks reviews thousands of paintings from the art world and purchases less than 5% of what they're offered.
Masterworks securitizes the artwork by filing an offering circular with the Securities and Exchange Commission — making it easy for anyone to invest in the shares of extraordinary pieces from the art market.
Masterworks allows investors to trade shares on the secondary art market. Art investors can also wait until the painting is sold so they can receive returns if the piece sells at a profit.
The platform charges art investors a 1.5% annual management fee payable in equity and receives 20% of profits after selling an artwork.
Help Hedge Inflation By Investing in Alternative Assets Like Fine Art
There's no denying that the rising inflation rate can disrupt your plans and lower your investment returns. But as a professional or retail investor, you could survive inflation and other economic downturns by diversifying your investment portfolio.
An alternative asset like art might still offer investors a chance to see returns during tough times like inflation. That's because art investments have a low correlation to traditional markets and are less volatile than most assets.
Remember — you can always find the finest artwork at art fairs or a reputed auction house like Sotheby's.
But an exciting and easy way to put your money into a real asset like fine art is to invest in fractional art shares.
Visit the Masterworks website today to see how you can start investing in shares of the most sought-after pieces in the art world.
This article is sponsored by Masterworks. This material is provided for informational and educational purposes only. It is not intended to be investment advice and should not be relied on to form the basis of an investment decision.
See important Reg A disclosures: Masterworks.com/cd
---