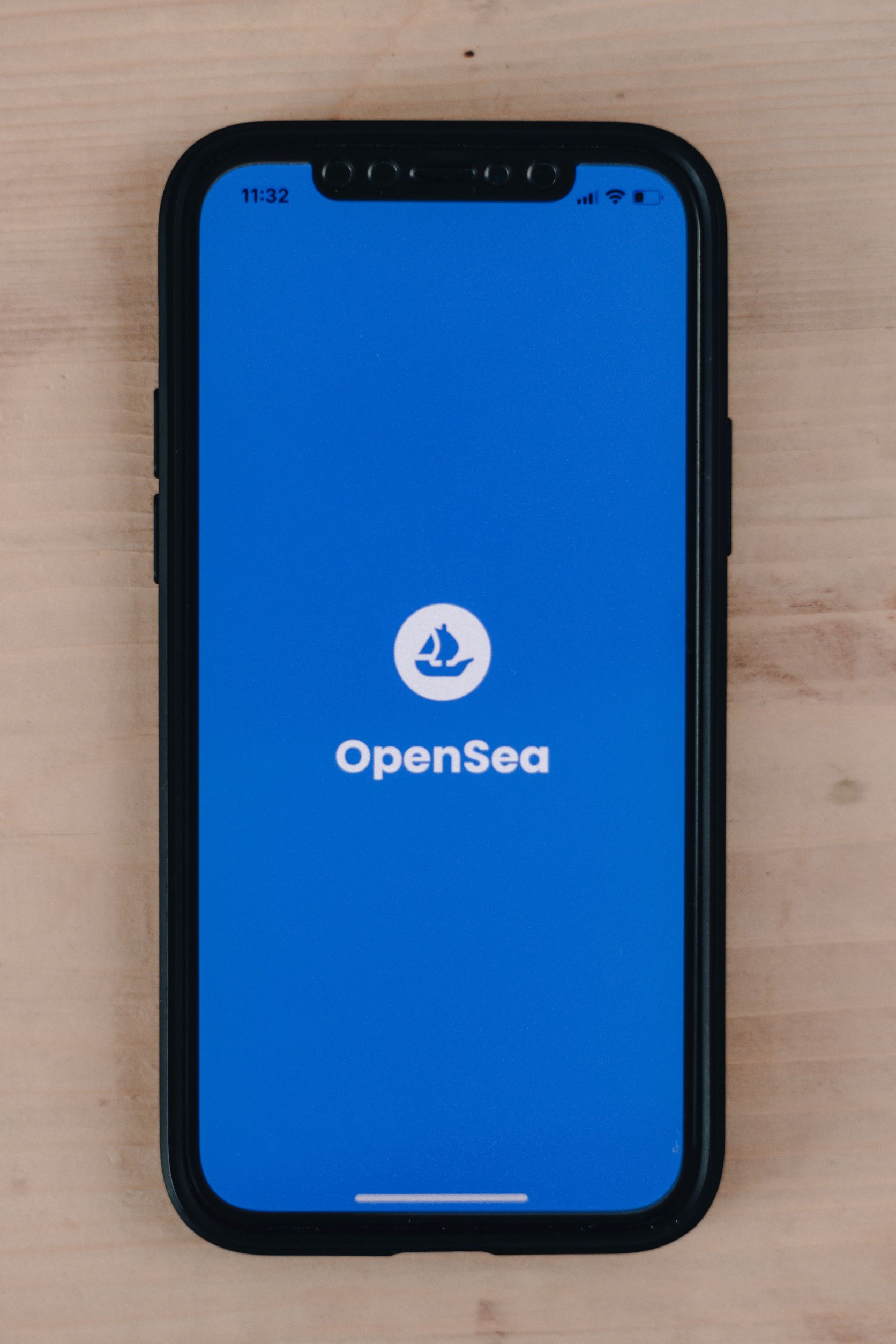 Your Ultimate Guide to Buying & Selling on OpenSea
---
This article is provided for informational and educational purposes only. 
The world's largest NFT marketplace doesn't have to be overwhelming. In this guide, we'll walk you through the process of setting up your account, as well as buying and selling NFTs. 
Set Up Your Account
Hopefully, you already have a cryptocurrency wallet set up because you will need it to create an Opensea.io account. You will want to check Opensea.io to see which crypto wallets it can connect to. If your wallet is there, go ahead and connect your wallet to your account. There will be a few prompts that will have you select specific pieces of information and confirm that everything is correct.
Afterward, your account is live, and you are ready to start! Once Opensea.io has connected your chosen wallet to your account, it will bring you to your account's profile, so you can view any NFTs you have collected, favorited, or created on the site.
At first, your account will be unnamed, so you will need to move to the settings cog to design your profile the way you want it to be. There are options for you to change your name, picture, and other attributes. However, be prepared to answer a security prompt before you can start.
How to Buy NFTs
There are two options for people who want to sell on Opensea.io. They can either sell their NFT at a fixed price or auction it.
Buying at a Fixed Price
Have a look through the marketplace and see if there is an NFTs that catches your eye. This is also where you'll want to check out the price history and trading aspect. If you identify an NFT that you wish to buy, you can click the 'Buy Now' button and begin the transaction process.
Opensea.io will likely ask you to review some simple details about your purchase before finalizing it. If everything looks correct, proceed to the 'Checkout' button to finalize your purchase.
Buying at an Auction
Some sellers place their NFTs up for auction. When this happens, the steps to purchasing that NFT can be very different from buying at a fixed price. First, decide that you want to buy an NFT. Make sure to review all of the information on the NFT page, especially any other offers, because all bids must be five percent higher than the previous bid.
Click the 'Make Offer' button on the NFT page. Again, you may need to review some of the information about the NFT so you know it is authentic. Select the currency you would like to make your offer in. There might be one-off fees if you use a currency you have not purchased before on Opensea.io.
Afterward, enter the amount you want to offer and the expiration date. The expiration date is there because it allows you to pull your offer out until that time, which gives the seller a timeframe to work with. If you want to see all of the offers you have placed, then go back to your profile and click the 'Offers' tab.
Otherwise, there is nothing else to do. Once your offer is in, then you've done everything. However, if this is an NFT you want, you will want to go back to the NFT to check if any additional offers have been made so that you can rebid.
How to Sell NFTs
If you want to sell an NFT, it is relatively straightforward. Go to your profile and select the NFT you wish to sell from your wallet. You will want to click the 'Sell' button in the top right-hand corner of the page. Once you have done that, you will be prompted to pick your price, type of auction, and other preferences.
You can set your NFT at a fixed price or start an auction. If you do pick to complete an auction, then there are a few settings you will need to fill in, like the starting price, the price threshold, and time expiration. After this is all done, click the 'Post Your Listing' button.
Opensea.io does not take any direct fees for listing an NFT for sale, but there are some fees that you will have to deal with if your sale goes through. Also, your wallet will be prompted to be initialized if this is your first time selling on Opensea.io. There may be some prompts that you will need to go through before your NFT is officially up and ready to be sold. Afterward, you should be able to see the status of your NFT in the 'Activity' tab on the left side of the screen. 
---