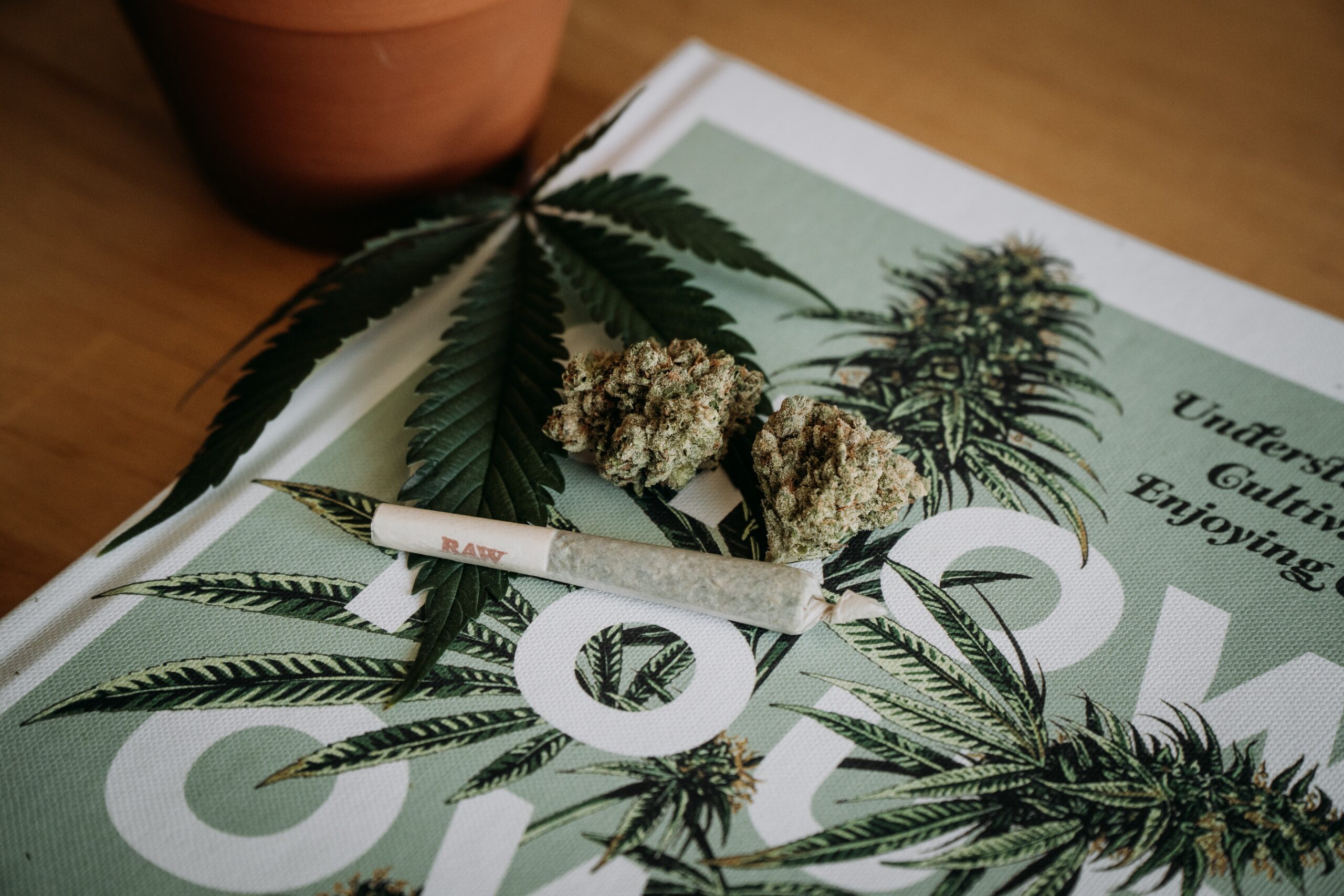 Top Cannabis Stocks by Market Capitalization
---
This article is provided for informational purposes only. It is not intended to be investment advice and should not form the basis of an investment decision.
Introduction to the Cannabis Industry
The legalization and regulation of cannabis sales is a trend spreading around the globe. A March 2022 report by BDS Analytics indicates global spending on legal cannabis worldwide to reach $61 billion by 2026. The same report found that US legal cannabis sales saw brisk growth in 2021, growing roughly 30% year-over-year. BDS Analytics forecasts that new markets, especially Northeastern states, will be among the largest contributors to forecast sales by 2026. 
Although many cannabis shops are locally owned small businesses, a number of multi-state operators (MSOs) have recently gone public, introducing cannabis stocks to the market. These companies focus on cannabis, including everything from marijuana growers to even companies involved with hemp and CBD products.
Understanding the Cannabis Market
Although marijuana plants are one of the oldest drugs, having been used both recreationally and medicinally for thousands of years, the first legalization of medical marijuana was not until the Compassionate Use Act of 1996 in California. Washington state and Vermont were the first two states to vote to legalize the recreational use of marijuana in 2012. Colorado's Prop 64 made adult possession and business sale legal, spurring the rise of cannabis manufacturing businesses. As of April 2022, 18 states, Washington DC, and Guam have legalized recreational marijuana use, and 37 states have legalized medicinal use. 44% of all Americans now live in states with access to legal recreational cannabis.
According to Gallup, nearly half of all US adults have tried marijuana. This number is higher for younger demographics with 51% of millenials reporting having tried cannabis. Outside of the US, South America has some of the most liberal medical programs and is the home of the first federally legal adult-use market in the world. Europe has a much stricter medical market, but potential markets like France, Germany, and the UK are all growing. Canada's move to be the first industrialized country with a fully legal cannabis market reinforces North America's top market position globally. According to BDS Analytics, the next decade will see medical programs develop around the globe, lending significantly to legal spending.
---
10 Largest Cannabis Stocks as of May 2022:
These are the 10 cannabis stocks with the highest market capitalization as of May 2022. Market capitalization refers to the total market value of a company's outstanding shares.
Market Cap: $4.24 billion
Curaleaf, the US's largest cannabis company, has presence in 23 states made up of 128 dispensaries, 26 cultivation sites, and more than 30 processing sites. This large operation is made possible by its 5,600+ workforce as of April 2022. Curaleaf has spent the past 2 years acquiring various cannabis products, manufacturers, and dispensaries including Remedy, Blue Kudu, Select, and Grassroots.
Additionally, Curaleaf is one of very few domestic cannabis stocks that has been able to expand into the international market. The company acquired EMMAC Life Science Group, giving CURLF access to key medical cannabis markets including the UK, Germany, Italy, Spain, and Portugal.
Based on the company's April 2022 estimates, recreational approval in New Jersey is anticipated to boost revenue by $250 million in 2022. 4Q2021 revenues posted growth of 39% YoY with full year 2021 revenue growing 93% to $1.2 billion.
Market Cap: $3.45 billion
Green Thumb Industries is a national cannabis consumer packaged goods company and retailer with 77 dispensaries across 15 US markets. Headquartered in Chicago, legal recreational sales only opened for business in early 2020. Since then, the company reached $1.38 billion in sales for FY2021. Green Thumb's 4Q2021 earnings marked the second consecutive quarter of positive cash flow from operations, which allows expansion in the future.
Currently, the company operates 17 manufacturing facilities, distributing a portfolio of branded products including Beboe, Good Green, and Rythm. The company was named to Crain's Fast 50 list in 2021 and a Best Workplace by MG Retailer magazine in 2018 and 2019.
Market Cap: $2.81 billion
Trulieve is a cannabis grower and retailer focused primarily on the Florida medicinal market. Trulieve has majority market share of the Florida market, accounting for nearly 50% of total cannabis sales. In 2021, the company closed 7 acquisitions valued at $1.5 billion, adding 84 new dispensaries and increasing retail footprint by 112% to 159 retail locations nationwide. Production in 2021 was up 77% from 14.2 million units in 2020.
Trulieve has grown to the third largest cannabis company largely due to its focus on a solid foundation in Florida. Its dominant position has allowed Trulieve to be profitable from an operational standpoint for 16 consecutive quarters as of Q1 2022. Looking forward, the recent acquisition of Harvest Health & Recreation in 2021 opened access to Arizona, Pennsylvania, and Maryland cannabis markets.
Market Cap: $2.49 billion
Tilray, a Canadian cannabis producer, is a result of a 2021 merger of two leading Canadian businesses – Tilray and Aphria. Despite being Canada-based, the company boasts a global footprint with operations in Europe, Latin America, and the US. The company recently expanded into alcohol, hemp, and beverage and wellness verticals. TLRY operates more than 20 brands in as many countries, many of which specialize in cannabis research, cultivation, and distribution.
According to the Tilray 3Q2022 earnings call, the company has saw over 4,000% YoY revenue growth in the international market. As of April 2022, Tilray holds a 20% market share in Germany.
Market Cap: $2.06 billion
Canopy Growth, Canada's first unicorn in the cannabis market, sells its product under various brand names. "Tweed" is its most recognizable brand thanks to its affiliation with rapper Snoop Dogg. In 2021, the company announced its plan to acquire #1 edibles company in North America, Wana brands. Wana brands currently has a 45% market share of gummy edibles in Canada, according to Wana 4Q2021 data.
Canopy Growth maintained the #1 market share position for pre-rolls in 2021, the largest segment of the market based on sales figures. Moving forward, the company is focused on new products – in 2021 they announced a CBD vape designed for mood management through an exclusive partnership with Circle-K in the US.
Market Cap: $1.52 billion
Verano Holding became publicly traded in February 2021 and since has completed 14 acquisitions, entered the Connecticut, New York, Minnesota, and New Mexico markets, and expanded in Pennsylvania, Arizona, and Ohio markets. Verano currently operates in 12 states and has cultivation square footage of over 1.1 million. According to 4Q2021 earnings, Verano's most profitable market is New Jersey based on average sales per dispensary. Verano's anticipated acquisition of Goodness Growth's portfolio is expected to add 16 new dispensaries in the recreational and medicinal space.
Market Cap: $1.46 billion
TerrAscend is a leading North American cannabis operator with vertically integrated operations in Pennsylvania, New Jersey, and California. TerrAscend also operates as a licensed producer in Canada. The company operates the award-winning chain of Apothecarium dispensary retail locations alongside scaled cultivation, processing, and manufacturing facilities on both the East and West coasts.
Like other cannabis stocks on this list, TerrAscend owns a number of synergistic businesses and brands, including Ilera Healthcare, State Flower, Valhalla Confections and Arise Bioscience Inc.
Market Cap: $1.41 billion
Illinois-based MSO Cresco Labs announced the acquisition of peer cannabis company Columbia Care in early 2022. This deal is expected to close by 2022 year end for an estimated enterprise value of $2 billion. Cresco announced this acquisition will give the company a solid footprint in 70% of the addressable cannabis market.
Currently, Cresco operates 50 stores nationwide, which posted 4Q2021 revenue growth of 74% to $882 million. It also saw a 219% YoY jump in EBITDA to $194 million. With Columbia's assets in the portfolio after the deal seals, Cresco will hold more than 130 dispensaries in 18 states. As of April 2022, over 1,100 dispensaries sell Cresco products, making them the #1 wholesaler of branded cannabis products in the US based on BDSA market size estimates.
Market Cap: $1.26 billion
Sundial Growers, the Canada-based cannabis producer, offers dried flower products in various forms including pre-rolls, oils, capsules, and more. The company announced its debt-free status in December 2020. Sundial is the largest private sector distributor of cannabis in Canada with over 184 dispensaries. The company also boasts the highest THC potency average across the industry, reaching its highest percentage results in 4Q2021 according to the company earnings release.
Looking forward, the company began its expansion into the retail liquor space through the acquisition of Alcanna, Canada's largest private liquor retailer that operates 171 stores. This deal closed on March 31, 2022 for approximately $275 million.
Market Cap: $1.15 billion
Cronos Group, a vertically integrated cannabis company, owns distribution sites across five continents. The portfolio includes a global wellness platform, adult-use recreational brands, and three hemp-derived CBD brands. The firm has operations in multiple countries including the US and Australia. Similar to other large cannabis MSOs, Cronos is in the business of investing in existing growers and companies such as Peace Naturals and COVE.
The stock garnered investor attention in 2019 when US tobacco giant Altria acquired 45% of Cronos in a deal valued at $2.4 billion. Q4 2021 results reported over 50% growth in net sales. According to the company's earnings release, 68% of revenue comes from international sales, meaning Cronos' footprint in the US is smaller than other companies on this list. Looking forward, Cronos is striving to gain more of a market share in the states through the announcements of strategic partnerships with companies such as Ginkgo Bioworks.
Final Thoughts…
With worldwide spending on legal cannabis forecasted to grow from $29 billion in 2021 to $61 billion by 2026 according to BDS Analytics, there is ample room for growth from all cannabis providers. The cannabis industry is poised to grow rapidly as new markets open and more states legalize both medical and recreational programs. The ten companies detailed in this article make up the 10 largest and highest valued cannabis stocks in North America.
---