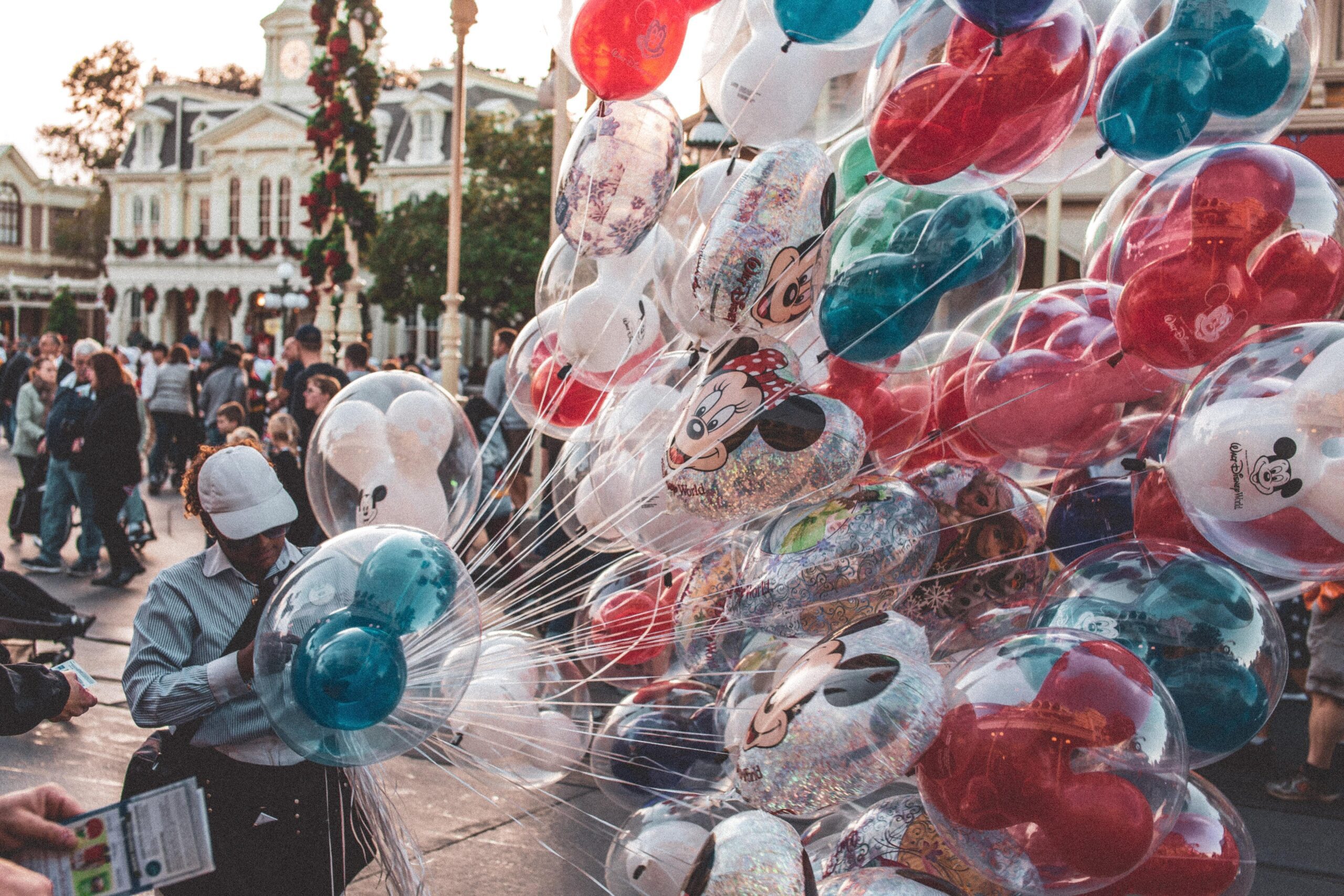 Why Disney Shares Fell Over 30% in 2022 and What You Should Do About It
---
The Walt Disney Company (DIS), along with its subsidiaries, operates as a worldwide entertainment company. It operates through two segments: Disney Media and Entertainment Distribution and Disney Parks, Experiences, and Products.
Disney in 2022: Rollercoaster Returns
Disney stock is on the path to its largest annual drop in over 47 years, with share prices declining over 30% from January to May 2022. The stock is currently trading 43% off its 52-week high of $187.58.
Along with macroeconomic trends that have brought the whole market down in 2022, Disney has dealt with legal battles that could harm future revenue streams.
Florida signed a bill that will dissolve the Disney special taxing district, which may cost them $1 billion in municipal bonds.
Disney's domestic theme park business was a bright spot in the company's Q1 earnings report, with operating profit of nearly $1.4 billion, beating analyst forecasts by 18%.
Until Disney reports on subscription numbers for the next quarter, these questions will remain.
Blue Chip Stocks & Portfolio Allocation
Blue-chip stocks, like Disney, are shares of well-known, high-value, established and financially stable companies. Investors chose blue-chip stocks for stable earnings. Advisors often recommend allocating a portion of your portfolio to blue-chip stocks for stability and dividend income, but that certainty is no longer a given.
Portfolio Allocation to Art
There is a belief among some industry thought leaders that the traditional 60/40 portfolio needs to be modernized to include some alternative assets.
According to the 2022 Art Basel and UBS Art Market Report, 61% of high-net-worth collectors report allocating over 10% of their portfolios into art.
Art is one of the oldest and traditionally safest real assets. More investors have gained access to investible art due to the rise of fractional investing platforms, such as Masterworks. 
Begin Investing in Blue-Chip Art With Masterworks
Masterworks is the first platform making it possible to invest in multimillion-dollar works from artists like Banksy, Kaws, Basquiat, and more.
Masterworks' industry-leading research and acquisition teams use proprietary data and art market expertise to curate a collection of iconic works of blue-chip contemporary art.
Since inception in 2017, Masterworks has realized a net annualized gain in excess of 30% per each work sold**.
Masterworks expects to purchase more than $1 billion in art in 2022, making it the largest buyer in the art market today. Masterworks only invests in contemporary blue-chip art, democratizing access to fine art investing.
---
*Art is represented by Masterworks.io Total Art, Post-War & Contemporary Art, and Impressionist & Modern Art Indices. Indices revised as of November 2021.
**Since its inception, Masterworks has only sold three paintings, each realizing a net annual return of over 30%.  This is not an indication of Masterworks' overall performance. Past performance does not guarantee future results. Masterworks, in its sole discretion, may hold paintings before selling for up to 10 years.
Diversification and asset allocation do not ensure profit or guarantee against loss. There are significant differences between art and other asset classes.  Investing involves risk, including loss of principal.
See important Regulation A disclosures at masterworks.io/cd
---