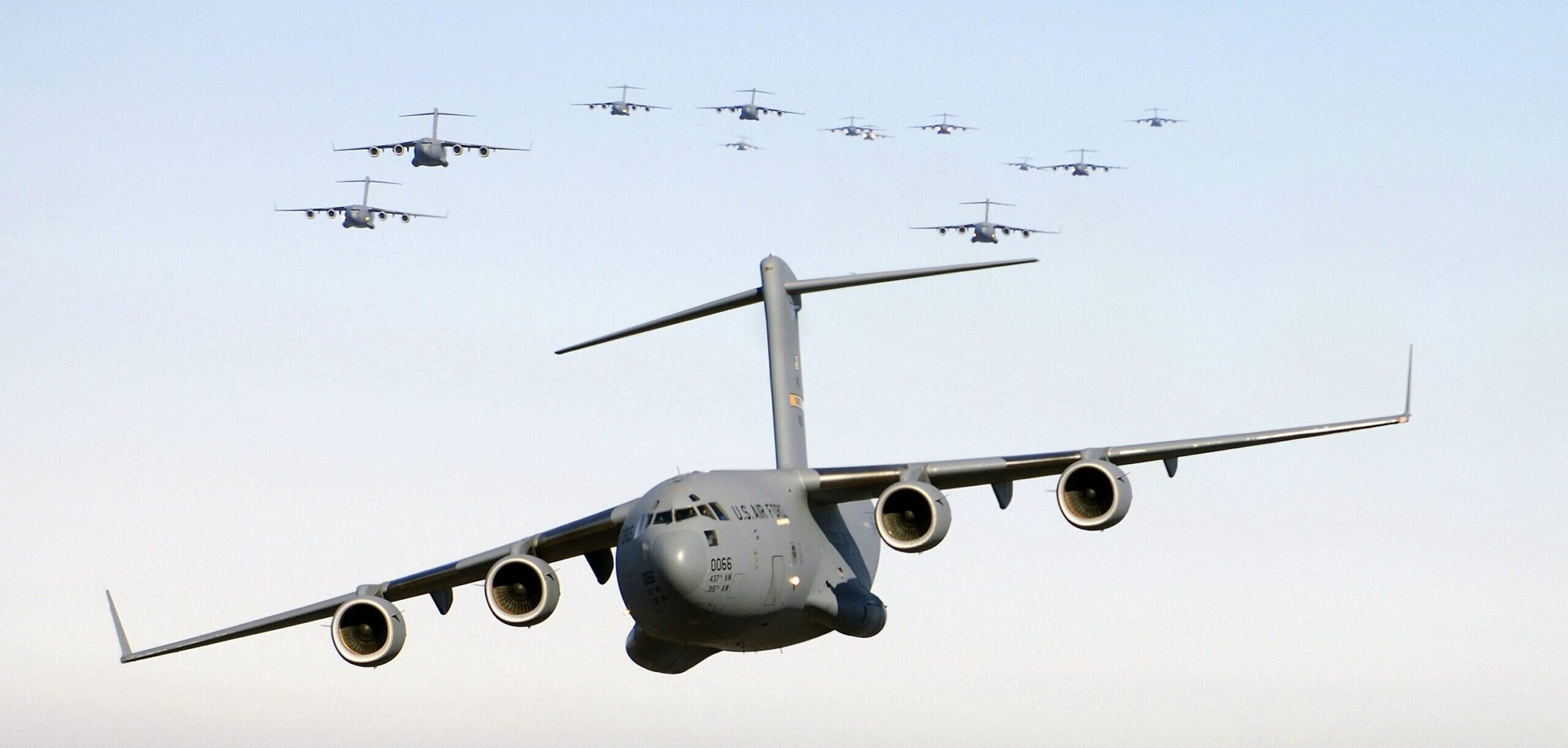 The 5 Largest Publicly-Traded Defense Contractors
---
In support of its military operations, the United States Department of Defense relies on defense contractors – many of which are publicly traded companies. As geopolitical conflict continues to loom over the United States and has caused volatility in much of the stock market, defense contracts have experienced a lift. 
A defense contractor, as defined by the Code of Federal Regulations is "any individual, firm, corporation, partnership, association, or other legal non-Federal entity that enters into a contract directly with the DOD to furnish services, supplies, or construction."
In the fiscal year 2021, the U.S. government spent $395 billion on defense contracts, over half of which was received by the 5 companies listed below. For 2022, the Biden administration has submitted its budget request for Defense for $753 billion – a 4.7% increase over fiscal 2021. Below, we list the 5 largest DoD contractors by obligation, ranked by market capitalization.
5 Largest Publicly-Traded Defense Contracts by Market Capitalization
1. Raytheon Technologies (RTX)
Market Cap: $141.46 billion
Raytheon Technologies Corporation is an American multinational aerospace and defense conglomerate headquartered in Waltham, Massachusetts. Raytheon is one of the largest defense contractors in the world, producing missile defense and long-range precision weapons. 
It operates through the following business units: Collins Aerospace, Pratt & Whitney, Raytheon Intelligence & Space, and Raytheon Missiles & Defense. Through customers in over 80 countries, the firm reported $64.4 billion in revenue in 2021, over 90% of which came from arms sales and defense contracts. Total sales to the U.S. government were $26 billion in 2020, representing 46% of total revenues. 
2. Honeywell International (HON)
Market Cap: $127.86 billion
Honeywell International Inc. is a global diversified technology and manufacturing company. It operates four segments: Aerospace, Building Technologies, Performance Materials & Technologies, and Safety & Productivity Solutions. The company is known best for its diverse product line and leadership position in safety/security, aerospace, and performance materials.
Its Aerospace division is segmented into commercial aviation and defense & space. This segment sells to the US government including the Department of Defense, making up around 11% of the company's 2021 revenue. 
3. Lockheed Martin (LMT)
Market Cap: $115.08 billion
Lockheed Martin Corporation is the world's largest pure defense play. LMT operates as an American multinational aerospace, and global security company headquartered in Bethesda, Maryland.
Its operating units are organized as follows: Aeronautics, Missiles and Fire Control, Rotary and Mission Systems, and Space. The majority of the company's business is with the U.S. Department of Defense and U.S. federal government agencies with 71% of 2021 net sales from government contracts. 62% of those sales came from the Department of Defense, approximately $30 billion in 2021. 
As the S&P 500 has taken a tumble in 2022 so far, falling 20.20% from January to mid-May, LMT has gained 20.4% in the same time. LMT is outperforming the market by 4,000 basis points. This boon is largely due to the billions spent by the Biden administration on weaponry to support Ukraine's defense forces. 
4. The Boeing Company (BA)
Market Cap: $75.13 billion
The Boeing Company is an American multinational aviation, aerospace, and defense technology headquartered in Chicago, Illinois. The company is best known for its commercial airlines, but its defense segment (30% of 2021 revenue) accounts for 21% of the US Department of Defense procurement budget. 
The United States DoD is Boeing's largest customer, with about 83% of its 2021 revenues coming from the department, including foreign military sales through the U.S. government. Boeing employs more than 140,000 people across the United States and in more than 65 countries.
5. Northrop Grumman (NOC)
Market Cap: $72.23 billion
Northrop Grumman Corporation is an American multinational aerospace, defense, and security company headquartered in Falls Church, Virginia. Its business is divided into the following sectors: Aeronautics Systems, Defense Systems, Mission Systems, and Space Systems.
Northrop Grumman is responsible for stealth bombers, a large space portfolio, and the nuclear triad. The company's largest customer, the U.S. government, accounted for 84% of its sales in 2021, or approximately $35.7 billion. The company has 90,000 employees in the U.S. and more than 25 countries around the world.
Looking to Diversify Your Portfolio? 
In times of market uncertainty and volatility, it can seem like there is nowhere to hold your money. As the S&P 500 and crypto markets have fallen, art markets have remained alive and well – well enough to break eleven auction records for artists in May 2022. Fine art, along with other real assets, is viewed as a potential store of value to hedge against inflation and recessions. Low correlation to public markets along with the time horizon of holding art protects this asset from purchasing power declines.
On the Masterworks platform, members can purchase shares in securitized blue-chip artwork from artists with a history of strong returns. Fill out your membership application today to learn more.
---
---
*All market capitalization figures are as of market close on June 10, 2022. 
*All revenue figures are for the Fiscal Year ended December 2021.
*All obligation figures are for the Fiscal Year 2021 based on contractual obligations with the U.S. Department of Defense and are provided by the Congressional Research Service.
*All percent of sales to the U.S. government figures are from 2021 company annual reports.
---