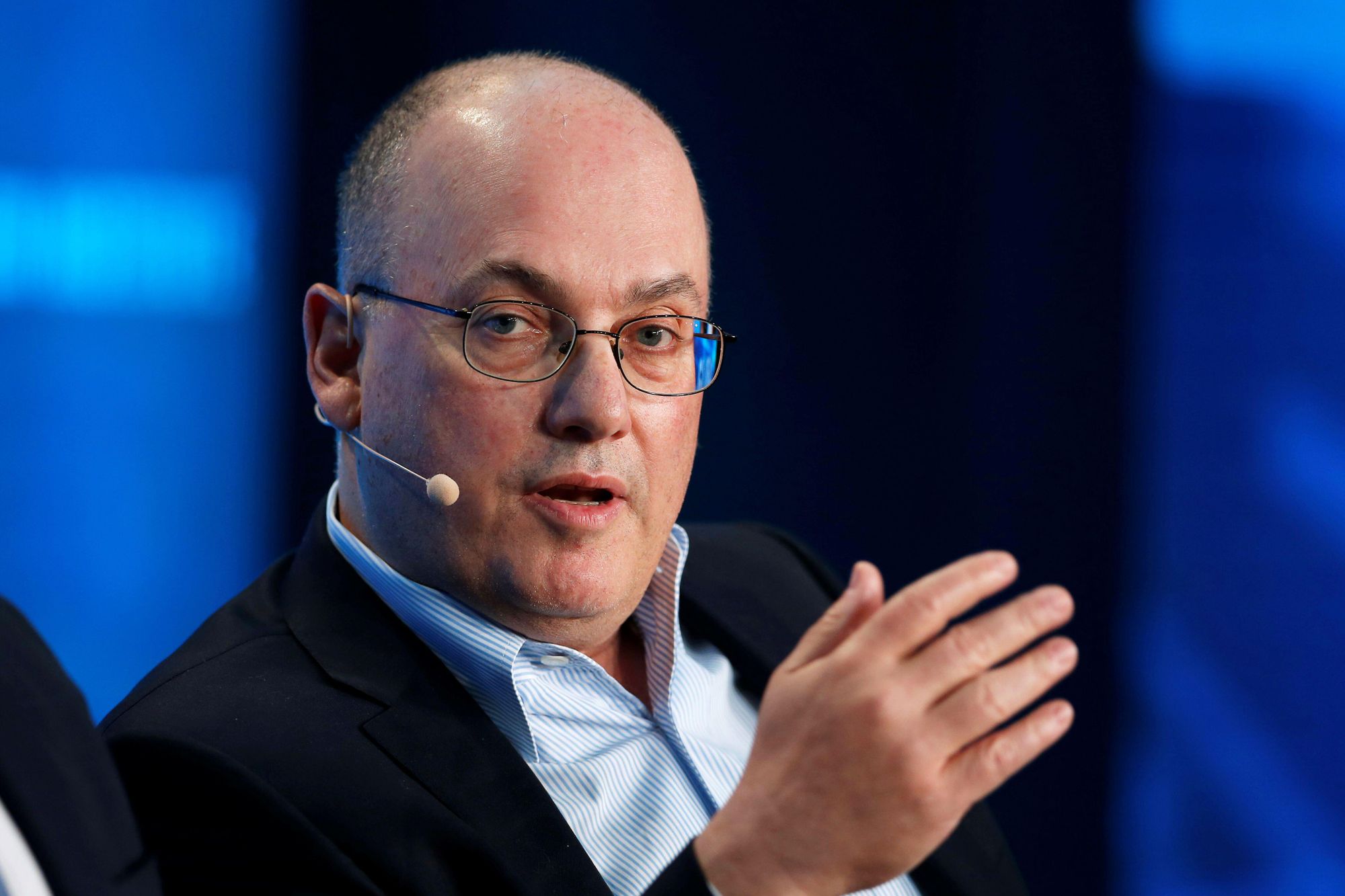 Billions for Steve Cohen to splurge, but where?
---
When it comes to considering where to invest your money, if casino-mogul Steve Wynn were to put his elbow through a Picasso painting, would that deter you from buying it?
Or would a lifeless tiger-shark enclosed in a pool of formaldehyde be too grotesque to purchase for your living room centerpiece?
Beauty is in the eye of the beholder, and for Steve Cohen, none of these particular factors, including the pricetag, hold him back from acquiring artwork. In fact, Steve Cohen was willing to pay three times the amount that Steve Wynn purchased his Le Rêve Picasso for (even after Wynn's elbow incident) for an astounding $155,000,000!
For Steve Cohen – eccentric billionaire, hedge-fund manager, and art collector – it seems like the more outlandish a piece of artwork might be, the more desirable it is for his billion-dollar art collection.
At the age of 65, Steve Cohen has built his wealth within the hedge fund industry. As a veteran investor and trader, Steve Cohen's firm Point72 Asset Management firm oversees over $23 billion dollars in assets. With a personal net worth of over $11 billion, he's poured a reported amount of $1 billion into his personal art collection that rivals museums and leaves visitors speechless.
---
---
The rich stay rich partly because they invest in alternatives
It's clear that Steve Cohen sees the value in portfolio diversification. But what does diversification really look like for a billionaire?
Steve Cohen acquired the New York Mets for over $2.47 billion, owns multiple mansions around the world, and has a growing art collection valued at over $1 billion which includes some of the greatest examples from artists like Pablo Picasso, William de Kooning, and Claude Monet.
Did you know that 81% of ultra-high-net-worth investors rely on alternative investments for diversification in their portfolios? Or that on average, ultra-high-net-worth individuals have 50% of their assets in alternative investments?
As one of the most active art collectors, Cohen's investment strategy is far from a traditional stock and bond portfolio. Here's a look into Steve Cohen's most valuable blue-chip art assets:
---
Roy Lichtenstein's Masterpiece
Steve Cohen acquired for $165,000,000 in 2017
---
Pablo Picasso's Le Rêve
Steve Cohen acquired for $155,000,000 in 2013
---
Alberto Giacometti's L'homme au doigt
Steve Cohen acquired for $141,285,000 in 2015
---
Willem de Kooning's Woman III
Steve Cohen acquired for $137,500,000 in 2006
---
---
For Steve Cohen, is art a vanity or investment?
It's clear that Steve Cohen can afford to buy whatever he needs in order to decorate his fifth mansion, but some of his recent nine-figure acquisitions give clues to how he's choosing to preserve his wealth through blue-chip art.
Asset diversification is critical to any portfolio, and for Steve Cohen, his art collection has continued to grow, especially within the last decade.
Art as an asset class has shown some attractive characteristics, which is likely why billionaires like Steve Cohen, Jeff Bezos, and Oprah Winfrey have continued to allocate a portion of their wealth to their art collection.
These statistics help explain why experts are so optimistic about the potential for art as an asset class:
Contemporary art prices outpaced  S&P 500 returns by 174% (1995-2020).
Although not guaranteed, contemporary art showed an average price appreciation of  23.2% when inflation was at least 3%.
Art has the lowest correlation to public equities of any major asset class between 1985-2020, according to Citi.
Estimated $1.7 trillion asset class that is expected to grow 58% in just 5 years, according to Deloitte.
---
Is blue-chip art only for the .1%?
Nope! For too long, access to certain alternative investments like blue-chip art has been reserved exclusively for the ultra-wealthy. The main issue with allocating to blue-chip art is that some paintings cost more than $20,000,000, making them inaccessible to everyday investors.
Unless you have hundreds of millions of dollars on hand to acquire a Picasso like Steve Cohen might, the opportunity to add art to your portfolio has largely been inaccessible to a large majority of investors wanting further diversification with a strategic asset class like blue-chip art.
---
A breakthrough in the alternative investing world:
That's all changed thanks to Masterworks, the first company letting anyone invest in the very same types of paintings that billionaires like Steve Cohen collect.
Masterworks members are investing in $1M+ paintings. They've purchased more than $300 million in art from artists like Basquiat, Picasso, and Banksy. You no longer need a Steve Cohen-sized networth to add blue-chip art to your portfolio.
Investing in baseball teams like the Mets, however… sorry, you'll still have to be a billionaire.
Plus, Masterworks was just valued at over $1 billion by venture capitalists, making them the first and only unicorn in the alternative investing space.
Masterworks serve as your expert art world partner, doing research in collaboration with Citi Bank and Bank of America to identify high-growth artist markets at attractive prices. We handle the buying and authentication process for you and then allow our members to purchase shares representing an investment in contemporary artwork.
Join a growing community of over 250k+ members that are diversifying their portfolios with some of the world's most established blue-chip artists today!
---
---
---