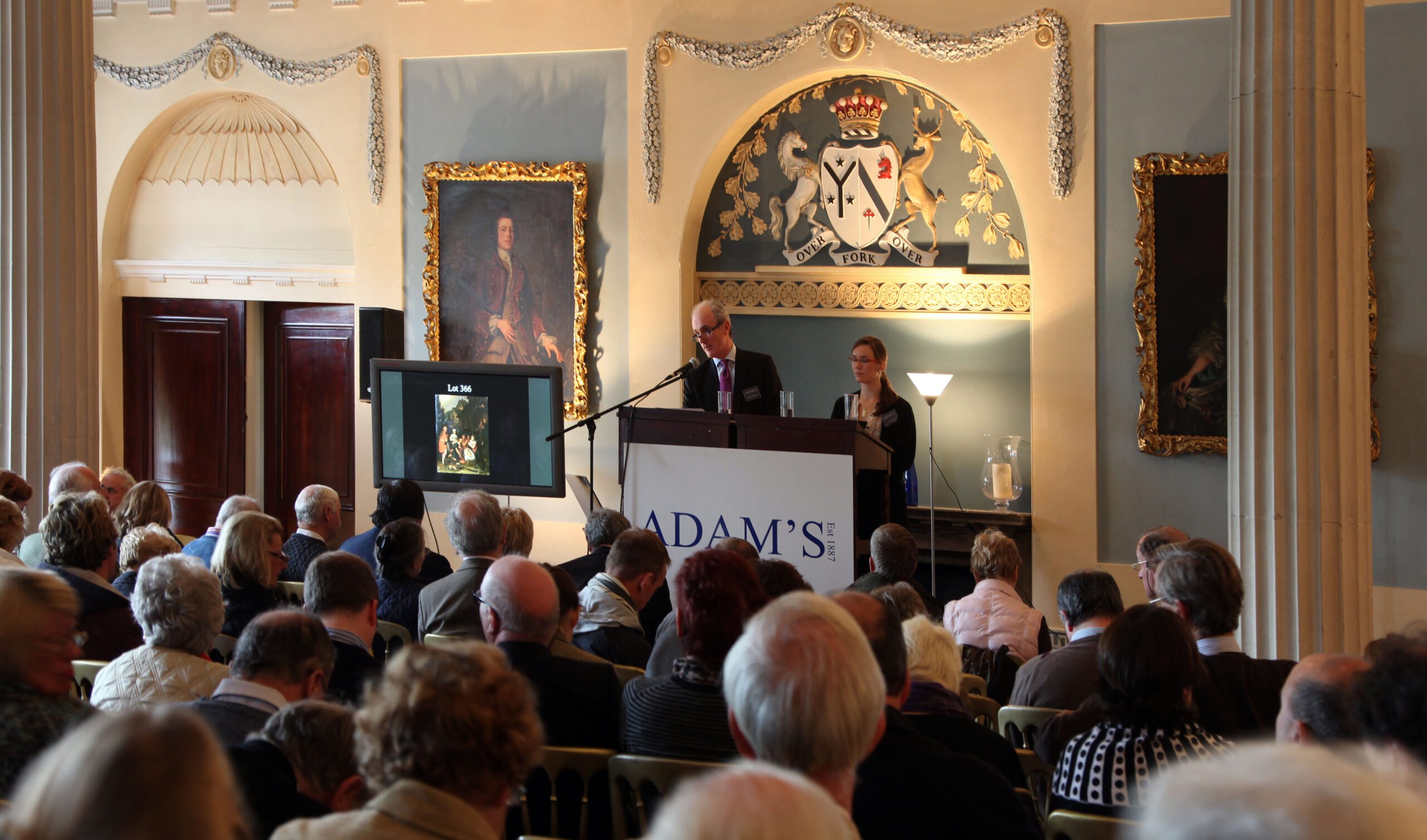 The Masterworks' Guide to Auctions
---
Sotheby's reported that 44% of their bidders in 2021 were first-time players on the auction house floors. Despite the COVID cloud looming, it seems that live auctions are not going anywhere in 2022; and with a reported influx of novice buyers, we wanted to make sure that before you get too friendly with the paddle you are fully aware and educated on the ins and outs for this upcoming spring season.
How do auction houses even work?
An auction house acts as a "middle man" for the buyers and sellers of the secondary art market. A seller, or cosigner, will approach an auction house with either a singular piece or collection to sell on their behalf. If the auction house approves the piece then the work(s) will be designated to an auction sale based on which department they would fit, like a Basquiat would be held in a Postwar & Contemporary sale. On the night/day of the auction, several bidders will try their hand at purchasing the piece. This is done in a variety of ways listed in our 'A-Z' auction terms guide. Once the bidding has stopped and the hammer comes down the winning bid is then deemed, this is often referred to as the aptly named Hammer Price. The cosigner then has to pay their 'sellers commission', this is the fee the auction house takes from the cosigners' profits for acting as the broker on their behalf. Added to the hammer price is the buyer's premium, this is the fee the auction house will acquire from the buyer, usually including tax, storage fees, and broker fees.
Can someone bid on my behalf?
Yes! Bidding in a live auction does not mean you have to be physically in the room. The art world is a place that respects anonymity and has catered to that request in several ways like phone bidding, where a member of the team of the auction house will call you for your desired lot and then bid on your behalf while you call the shots.
When do these auctions take place?
The art market is a beast that sees no start and end date, however, auction houses like to circulate their highlight sales typically in both the autumn and spring. Autumn sales will occur starting in late October to early December. Spring sales vary beginning typically in early March until mid-May.
Where should I look for these auctions?
All the major houses will post a calendar on their website where you can cross-check dates and preview the lots on sale. This would be your first step to get a teaser view of that KAWS or Banksy you've been wanting on your wall. check out some of the upcoming auctions.
Are all auctions in person or can I attend online?
No, since COVID a lot of the auction houses have moved to make more accessible accommodations given anyone's circumstances. Most auctions will allow online bidding for their live events and also host online-only auctions. The same procedure applies to these as they do live.
---
---