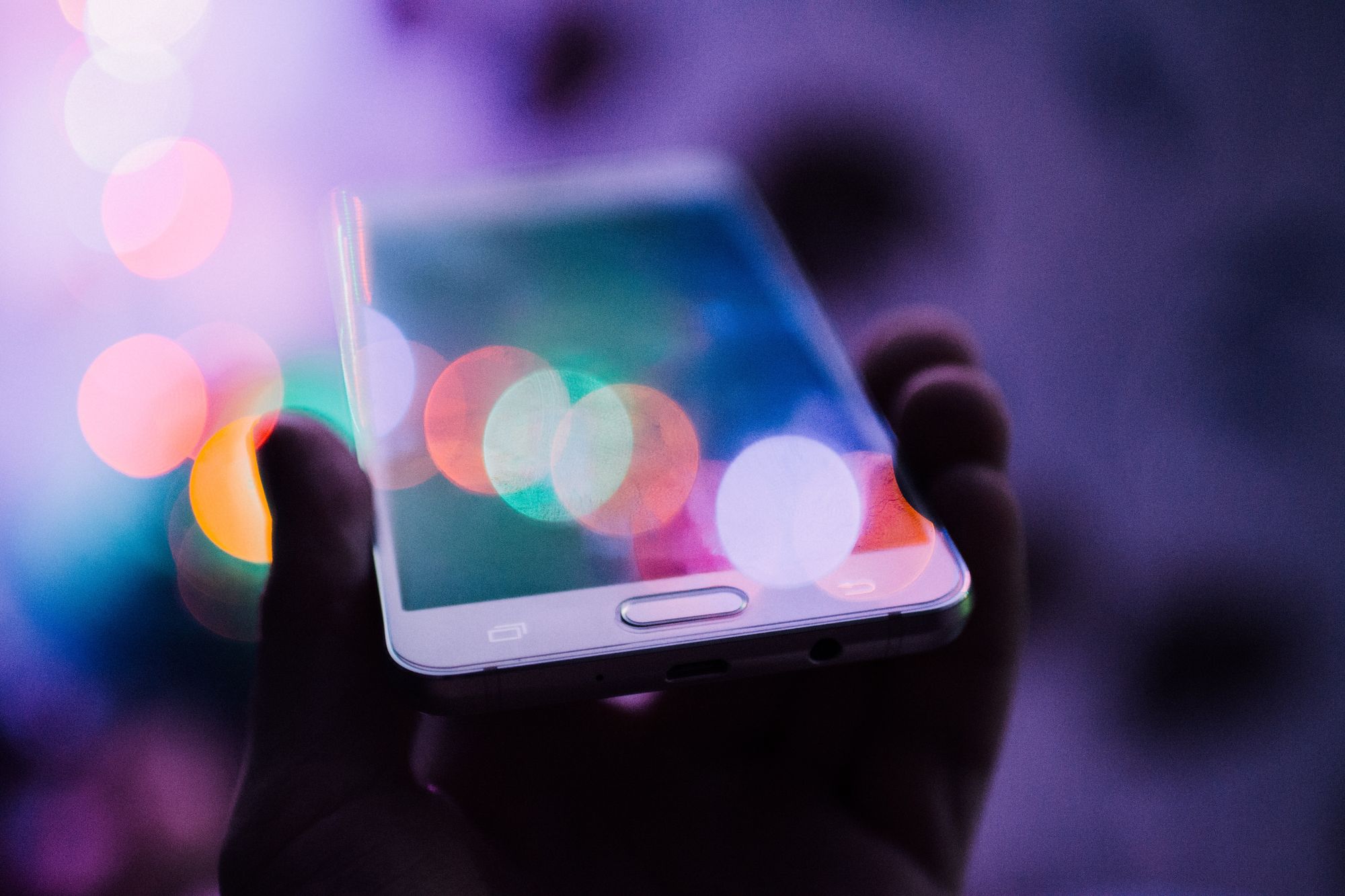 5 Apps That No Investor Should be Without in 2022
---
Did you know that 3.5 million investors in the U.S. rely on a robo-advisor to handle their portfolios?
Back in your grandparents' day, investing was a different animal. For starters, you needed a financial advisor (which meant you had to be able to afford one). It was mostly a white-collar, high-earner practice. But these days, investors know that investing is essential for people from all walks of life—and there are now more accessible avenues to grow your money than ever before.
Robo-advisors (an investment software that manages your money through algorithms) are among the most popular investing tools on the market today, usually delivered as investing apps. Here's a look at five of the best investing apps 2022 has to offer, what we like about them, and when they're the right fit for you.
TD Ameritrade
If you're looking for an investment platform that has everything, TD Ameritrade is the place to be.
TD Ameritrade offers two mobile apps, and you can connect your account to one or both of them. Most investors are best served by the standard app, which still offers a feature-rich experience to rival the best stock brokers on the market. You can open almost any account you can think of, and you'll have a massive library of resources and educational tools to manage your account successfully.
It even offers some features that other investment apps don't, like free forex trading in 21 currencies or purchasing IPO stock before it hits the market (if Ameritrade is part of the seller group). You can even get Twitter social sentiment analysis as part of the company's package of research and planning tools.
Advanced investors will like the second app, Thinkorswim, which is designed for active traders and has almost as much functionality as the desktop platform of the same name.
Either way, TD Ameritrade offers a $0 account minimum. However, you need a $500 minimum for Essential Portfolios, which is the entry-level advisor option. That said, you'll get a lot of mileage from your $500, like free stock, ETF, and per-leg options trading commissions in the US.
Fidelity
For another full-featured app with a superior mobile experience, turn to Fidelity.
This app offers something for every investor. You can manage your portfolio yourself, or you can opt for Fidelity Go, the company's robo-advisor. If you have a larger portfolio or more diverse investment strategy, you can choose from three different wealth management plans assisted by human wealth advisors.
Better still, it has $0 account fees, $0 commission fees, a $10 account minimum, no minimum deposit for retail brokerage accounts or IRAs, and no fees for IRA closeouts or low balances.
Oh, and did we mention it has the lowest margin rates on the market at just 4%?
One of the biggest benefits, though, is the remarkably user-friendly interface (which also happens to be highly customizable). That makes it even easier to manage your money.
Betterment
For Millennials who care about socially responsible investing, it's time to add Betterment to your app library.
Betterment was one of the original pioneers of the robo-advisor concept, and it remains one of the best options available on the market. It's also one of the most popular—and there are a lot of features to love.
Like the $0 account minimum for a Digital account, 0.25% to 0.4% brokerage fees, and a selection of professionally managed portfolios offered based on your age and risk tolerance. Young investors, in particular, will love that Betterment allows you to craft socially responsible portfolios focusing on issues like climate change or social impact.
Overall, if you're looking for a set-it-and-forget-it app, Betterment is the one to beat.
Robinhood
Robinhood was the original commission-free trading app, and these days, it remains one of the best low-cost options for investors looking to get started.
When they say no commission fees, they mean it—barring a minimal charge for sell orders, there are no fees to open an account, maintain it, or buy any of the 5,000 stocks and ETFs offered. You can even trade cryptocurrency on the platform.
Plus, the app is stripped-down and easy to navigate, making it a good choice for investors who don't want to fight through all the bells and whistles.
The one caveat is that although Robinhood is marketed to beginners, it's actually better suited to investors with a little experience, since it offers very little in the way of guidance.
Wealthfront
Last but not least is Wealthfront, which remains one of the highest-rated robo-advisors on the market.
Make no mistake, though—Wealthfront offers sophisticated portfolio management options. Basically, Wealthfront takes a look at your desired risk level and constructs a portfolio for you using low-cost ETFs, and as you deposit money, it continually rebalances your portfolio for you. It even includes automated tax-loss harvesting, which effectively covers the 0.25% management fee for many clients.
It also offers a variety of useful tools beyond the usual suspects, like Path, which analyzes the impact of investment decisions on your long-term financial health. You can also contribute to a high-yield savings account with debit card access, and Wealthfront is one of the very few robo-advisors that allows you to set up a 529 plan for your children.
There are exactly two downsides: a $500 account minimum and no access to human advisors. But for the wealth of features, many investors find the app is worth it.
Don't Stop with Investing Apps 2022
As you can see, the best investing apps 2022 offer a bit of everything, whether you're after sophisticated portfolio management or a variety of account options in one easy-to-use dashboard. But savvy investors shouldn't just open an account and call it even—there are so many options to grow your money and build your financial future.
Here at Masterworks, we're all about making great investment options accessible. That's why we're the only platform that allows members to purchase shares in authenticated multi-million-dollar art from high-growth artist markets with the highest potential risk-adjusted returns, backed by our expert research team, our research partners at Citi Bank and Bank of America, and our decades of art world experience. We handle the legwork, you collect your dividends. Sound good? Then fill out your membership application today to get started.
---