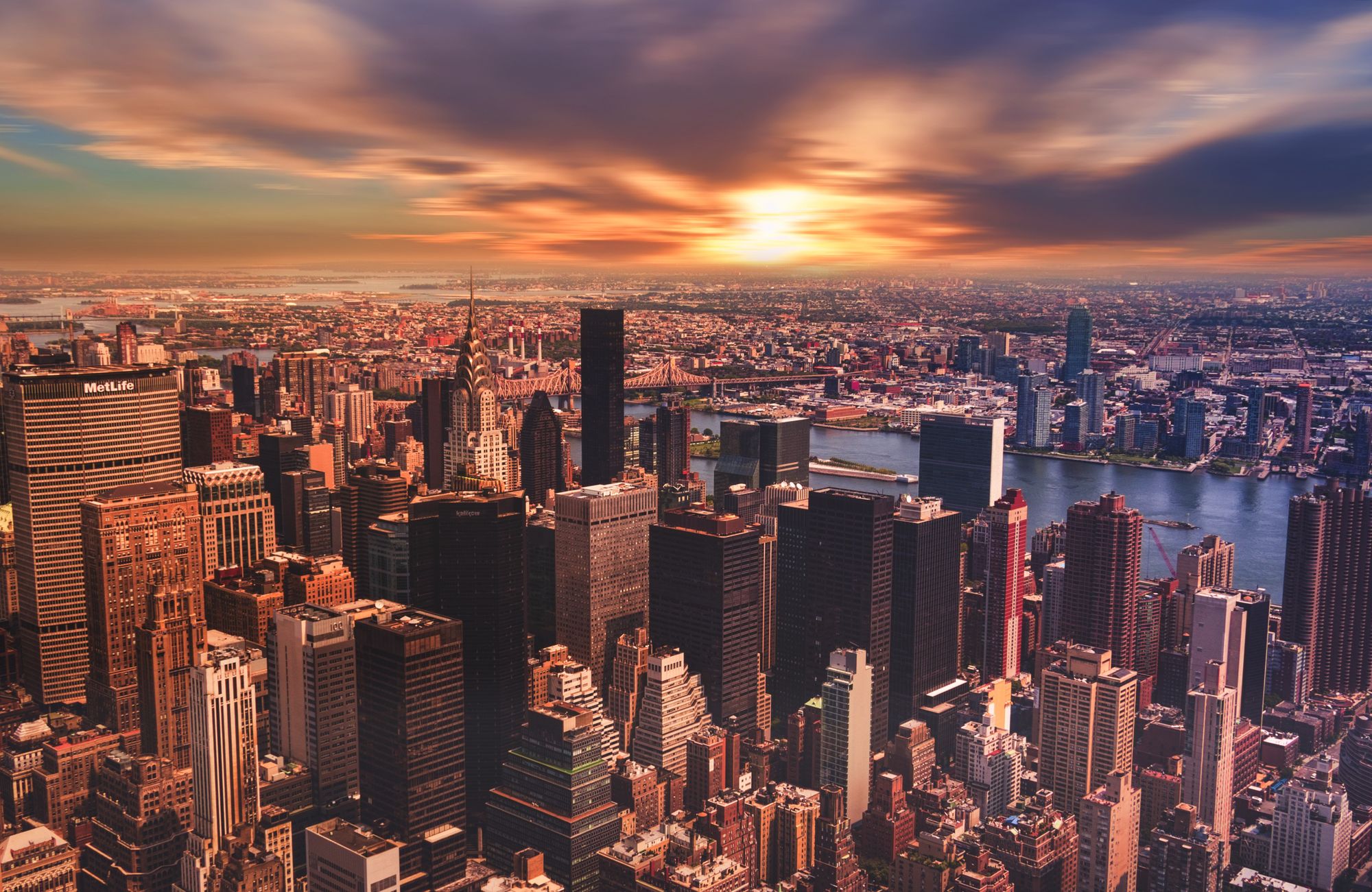 10 NYC Art Galleries you Have to Visit
---
New York City boasts a wealth of incredible art, and these 10 galleries are the best places to see it.
There are very few cities that are as internationally iconic as New York. It is the most visited city in the US, and one of the most visited places in the world so there is certainly no shortage of attraction. New York City also happens to be renowned for boat rocking modern art packed with creativity and innovation. Here are the top 10 art galleries that you have to visit in NYC.
1. David Zwirner
David Zwirner is a prominent name in the art world and has three spaces throughout New York City. The founder is a German art dealer known as one of the most influential figures in contemporary art.
He opened his first gallery in 1993, which later saw expansion in 2002. Many significant international artists, including Chris Ofili, Paul Klee, Jeff Koons, and Yayoi Kusama, have been represented on the gallery's roster.
"20/20" is the most recent exhibition at this art gallery, featuring work from art superstars like Oscar Murrillo, Barbara Kruger, Richard Serra, and many others.
---
---
2. Hauser & Wirth
This international gallery is dedicated to modern and contemporary art and is another widely recognized gallery in the New York City art landscape. Hauser & Wirth was founded in 1992 in Switzerland by Ursula Hauser, Iwan Wirth, and Manuela Wirth.
The gallery began to open spaces in Los Angeles, Somerset, New York, London, and Zurich, quickly becoming a leading global franchise. Hauser & Wirth have two branches in New York City, Chelsea, and the Upper East Side.
Over 60 well-established artists are represented, including Amy Sherald, Mila Rottenberg, Nicolas Party, Rashid Johnson. Hauser & Wirth is determined to revive the art scene by holding public shows, even though the world's health crisis took a severe toll on the art world.
3. Gagosian
Larry Gagosian owns the contemporary and modern art gallery known as Gagosian. He is a legendary American art dealer with many gallery locations worldwide.
New York City features five locations that display the work of internationally recognized contemporary artists. Ed Ruscha, Theaster Gates, Ewa Juszkiewicz, and Jenny Saville's work have been exhibited.
Iconic creators from Pop Art movements, Abstract Expressionism, and The New York School, such as Andy Warhol, Helen Frankenthaler, and Willem de Kooning, are supported by Gagosian.
4. Gladstone Gallery
Gladstone Gallery is based in New York City and specializes in contemporary plus modern artwork. The American film producer and art dealer Barbara Gladstone owns the gallery. Before establishing her first gallery in New York City in 1980, she used to be an art history professor at Hofstra University.
Over the last 40 years, there has been a diverse selection of artwork by leading contemporary and modern artists, such as Keith Haring, Robert Mapplethorpe, and Alex Katz.
5. Perrotin
When opening his first gallery at 21, French art collector Emmanuel Perrotin called it Perrotin. He features a wide selection of contemporary artists and has quickly become one of the fastest-growing enterprises.
You can find big names in the gallery's extensive portfolio like Paola Pivi, Kaws, and Takashi Murakami.
Head down to his gallery on 130 Orchard street to see what solo show he has on display currently.
---
---
6. Metro Pictures
Metro Pictures was established in 1980 and is a New York City art gallery that had its first location in Soho. Janelle Reiring is the founder of this exquisite gallery.
Emerging artists who attained paragons' status in the contemporary art world, such as Sherrie Levine, Jack Goldstein, Troy Brauntuch, Robert Longo, and Cindy Sherman, were represented by Metro Pictures.
Over four decades later, Metro Pictures remains a blue-chip New York City gallery.
7. Anton Kern
The namesake gallery of Anton Kern has gathered mid-career and emerging artists' work for over two decades. Internationally renowned artists have featured in the gallery's impressive roster and countless shows.
1996 is when the gallery first opened, and it has changed locations twice since then. This gallery has represented contemporary artists like Julie Curtis, David Burd, and Brian Calvin.
8. Lisson Gallery
If you are looking for one of the longest-running and most influential international contemporary art galleries in the world with spaces in Shanghai, London, and New York City, you have come to the right place.
Founded in 1967 by British art dealer Nicholas Longsdail, the gallery has amassed a portfolio of over 60 international artists, including Richard Long, Ai Weiwei, and Marina Abramovic. One of the most original and recent exhibitions in New York was devoted to Brazilian artist Helio Oiticica.
A large-scale installation known as "Tropicalia" was displayed to portray the native capital of Brazil.
9. Jeffrey Deitch
Jeffrey Deitch is a contemporary and modern art gallery with Los Angeles and New York spaces. The first gallery was opened in Lenox, Massachusetts, by American art dealer Jeffrey Deitch, who moved into the city.
18 Wooster Street serves as a multilevel creative space and is home to multidimensional and multicultural artwork.
One of the most famous showcases by the gallery include "Judy Chicago: What if Woman Ruled the World?". The piece centers around the visualization of female dominance in the patriarchal society and contain a stunning set of large-scale tapestries presenting the viewers with proactive questions.
---
---
10. 303 Gallery
Established by director and owner Lisa Spellman in 1984, 303 Gallery is an art gallery in Manhattan, New York. The owner is one of the most important art dealers, following the career paths of Marian Goodman and Paula Cooper.
When 303 Gallery started, it was initially located on Park Avenue South and grew in prominence over the years.
It is now one of the most influential and iconic New York City galleries known for its blue-chip quality in the present art world. Important names such as Marina Pinksy, Valentin Carron, Sam Falls, Hans Peter Feldmann, and Sue William's work feature this gallery.
Conclusion
Investing in art can be a great way to diversify your financial portfolio, in certain circumstances, and increase the store value of your equity. By checking out the above galleries, you can indeed find one that suits your taste, style, and objective.
---
---
---