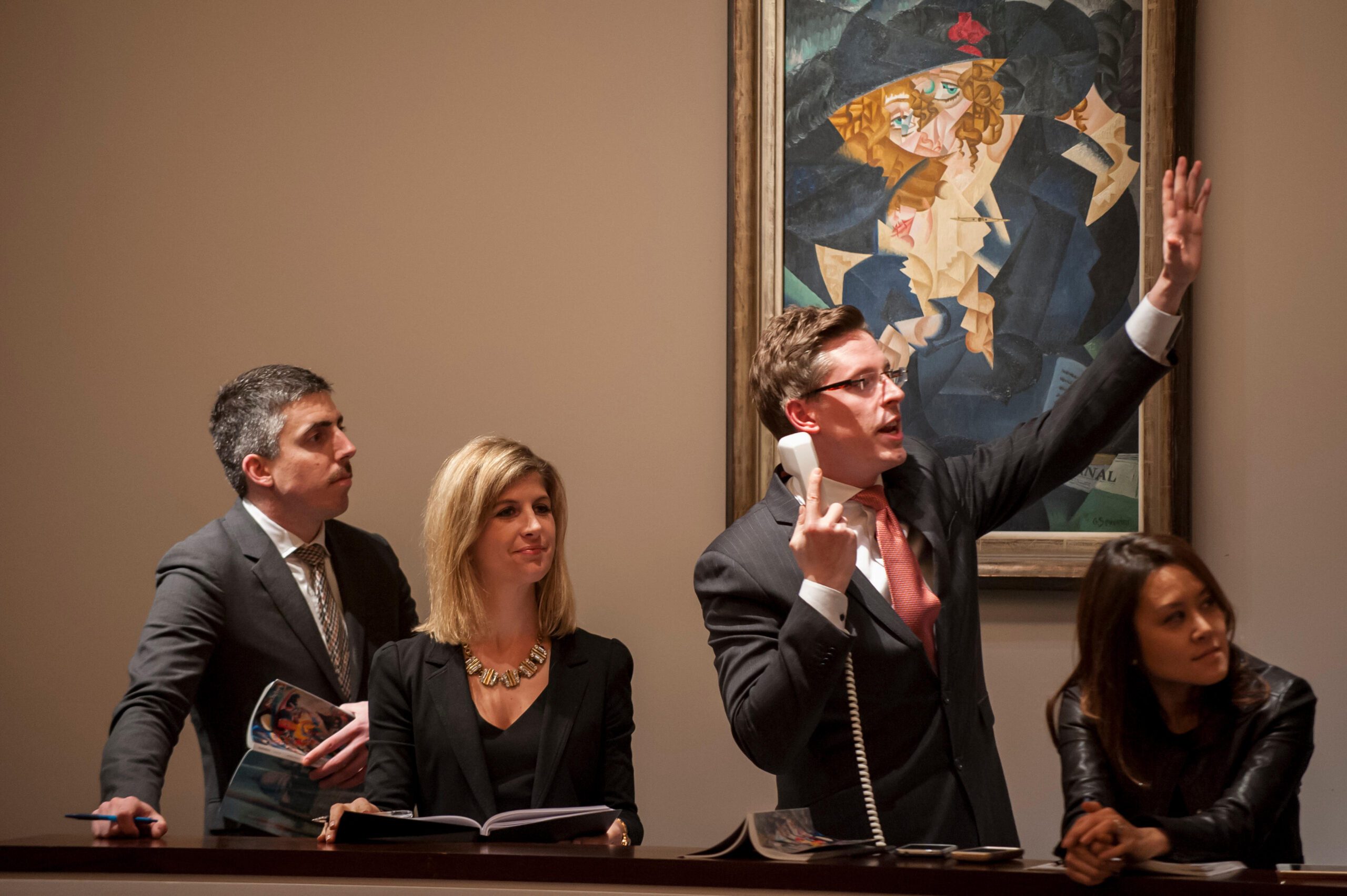 Sotheby's Surrealism & Its Legacy Results
---
Centered between Dada and Expressionism is one of the most recognizable art movements that had shaped beyond the canvas, in literature, and in philosophy. On March 16th, 2022. Sotheby's hosted their spring surrealism sale in Paris titled Surrealism: and it's Legacy. The auction offered 25 lots of a wide range of surrealist artists such as Max Ernst, Man Ray, Magritte, and more. 
The sale's efforts were to broaden the scope of surrealism beyond a movement of philosophical thinking to also be a movement of creation. Surrealism itself was an avant-garde movement born from the ashes of the First World War. Surrealists didn't try to invent the beauty of the world–they did the opposite, taking it as it was and exploring its many facets to find the beauty, joy, force, hope, and humor that its predecessors could not achieve.
The sale had achieved this goal by garnering a sale total of over $36 million (€33 million).
Its highlighted lots were the Francis Picabia duo; Pavonia and Nu de dos. 
Pavonia itself is considered one of the most important pieces of this sale for its association with Picabia's Transparencies series. Designed for the Parisian flat of art dealer Leonce Rosenberg, Pavonia deploys the techniques of the transparencies on canvas of very large dimensions; the allegorical figures of the go Pan and the female centaur superimposed in a symphony of flowers, lines, and colors, under the blue sky. According to Sotheby's, a Picabia Transparency of this size has not appeared on the market in the last 20 years. Pavonia sold for €10 million ($10.9 million) breaking his auction record from 2013. 
Picabia's other work for auction, Nu de dos, belongs to another significant Picabia series. Picabia's female nudes were considered controversial. His technique of combining the mediums of potography and painting in one brought a further depth to the imagery. By scrupulously respecting the composition and lighting effects of the source photograph, Picabia decided to base his new aesthetic on the visual codes and glamour of the popular culture of his time.
A special section of the sale was devoted to the work of female Surrealists, who have been garnering increased attention in recent years. Included in the auction were long-unseen works by Dorothea Tanning, whose Mêlées nocturnes from 1958 sold for $621,000 [€567,000], and Leonor Fini whose Sphinx for David Barrett from 1954 sold for $131,000 [€119,700].
Several lots by artists influenced by Surrealism, including Lucio Fontana and Yves Klein, were also in the sale. Fontana's Concetto Spaziale (1965) from his Tagli series achieved $1.4 million (€1.3 million), while Klein's Anthropométrie Sans Titre (ANT 20) (1962), a signature blue painting from a private Swiss collection, sold for $2 million (€1.97 million).
---