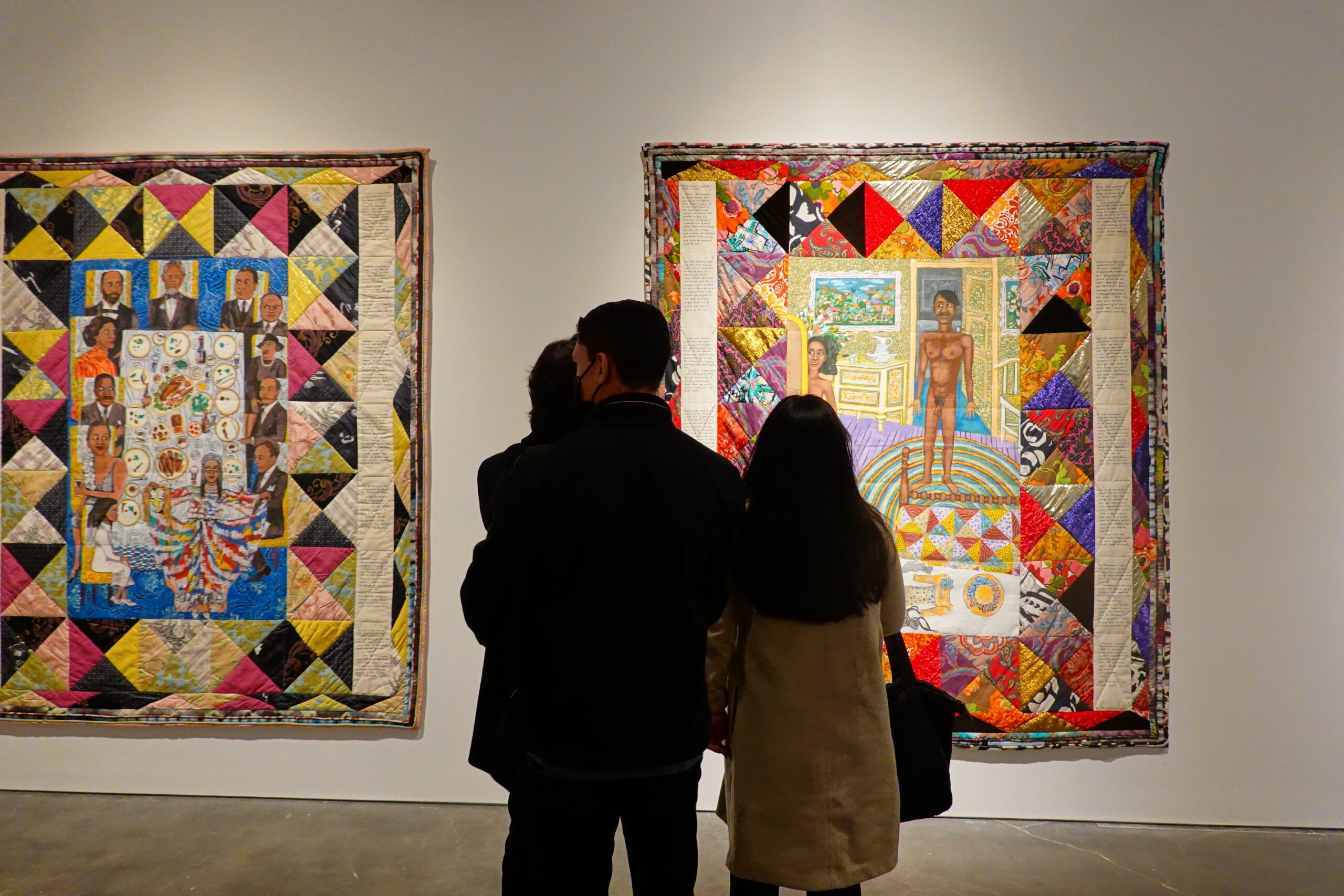 MoMA's Collection: The museum's offerings for art enthusiasts
---
A one-stop place for your art needs, that's The Museum of Modern Art or MoMA for you. It's the playground of art lovers and entrepreneurs looking to expand their art portfolios. We'll help you explore MoMA at the confines of your home!
Gone are the days of traditional museums now. The Museum of Modern Art (MoMA) has been making waves worldwide with its cutting-edge presentations of art. In MoMA, art is not only for the eyes to feast on and the heart to feed on, but it's also a place to fill your creativity. Hence, MoMA has become an invaluable art institution where people gather and appreciate art at the helm of its commercialization. Apart from the sure marketability of MoMA's art pieces, people can expect to gain meaningful connections through the museum to boost any art-related business' profitability.
MoMA's Institutionalization and Prominence
The Museum of Modern Art (MoMA) houses some of the most famous art pieces in the world. It is a place where sculpture, film, avant-garde, and multi-media art are celebrated. MoMA initially aimed to share and educate people on modern art and had, later on, pursued the production of art. Said museum rendered efforts towards broadening its collection, which now includes video, conceptual, performance, and installation arts.
Notably, MoMA was revered as a place that fostered European avant-garde Then, MoMA established itself as a cultural institution that soon stretched its influence worldwide. MoMA is also known for acquiring Vincent Van Gogh's Starry Night, Pablo Picasso's Girl Before a Mirror, and Max Beckmann's Before the Mirror.
The Starry Night painting was created in 1941. It belongs to the post-impressionist era. Starry Night presents contrasts between quietness and the expression of energy. On the other hand, Picasso's Girl Before the Mirror was bought for $10,000 by MoMA in 1938. Picasso is a known master of modern art. His painting showcases his mistress Marie-Therese Walter. Meanwhile, Before the Mirror by expressionist Beckmann drew a sitting nude woman at the front of a mirror brushing her hair.
Establishment as an Art Museum
For more than 90 years, MoMA has served as a museum that caters to art in many ways. Its roots can be traced way back to 1929 when influential people started to challenge the notion of traditional museums. In response, Alfred Barr, Jr. founded MoMA. Its stint comprises movement across locations such as Manhattan and Long Island City.
Approximately 200,000 art pieces, 320,000 library collections, and files on 90,000 artists are being managed by MoMA. A total of 630,000 square feet of space was redesigned in 2006 in Manhattan to house the museum. Said development enabled MoMA to conduct exhibits and other events in a space double the size of its previous one. As a whole, MoMA operates in the eastern part of Lewis B. and Dorothy Cullman Education and Research Building and the western side of the Peggy and David Rockefeller Building. The latter is where MoMA has its main exhibition and galleries. While the Lewis B. and Dorothy Cullman Education and Research Building contain archives, auditoriums, and a library. It also has designated spaces for teacher workshops and classrooms.
The museum's expansion efforts include affiliation with P.S.1 Contemporary Art Center, which is now known as MoMA PS1. It's a collaboration that renders joint exhibitions, educational programs, and collections. Both museums cater to over a million people annually.
Most Valued Selections
Currently, MoMA showcases art pieces by some of the world's most significant art figures. Among its notable acquisitions are "Gold Marilyn Monroe," "Les Demoiselles d'Avignon," and "The Persistence of Memory."
The Gold Marilyn Monroe painting was a piece by Andy Warhol, a prominent pop artist. His piece was positioned as a form of "worship glamour." He featured Monroe based on her still from the Niagara film. Ironically, in the film, Monroe is an unhappily married woman. The painting was crafted on the year she committed suicide.
Pablo Picasso's Les Demoiselles d'Avignon is the deconstruction of traditional Western painting notion. It presents five naked women prostitutes, with two wearing an African mask. Initially, the painting included a medical student who was there to choose among the women, but he was removed from the frame. Instead, he incorporated the notion of prostitution on the title "Avignon," which is a place where cathouses are prevalent in Barcelona. Picasso once held the highest-paid painting in an auction, the "Les Femmes d'Alger or Version "O," valued at $179.4 million. .
The Persistence of Memory painting was known as one of the best Salvador Dali art pieces. Dali is deemed a renowned figure in surrealism. As a "hand-painted dream photograph," The Persistence of Memory depicts a laying down the creature in the midst of decaying ambiance in the "landscape of time".
MoMA in the 21st Century
It's no wonder that MoMA, being a highly dynamic and pragmatic institution, would adopt ICT in its operations. The museum not only shares its range of collections online, but it also has launched online courses for K-12 educators. Accessibility to MoMA's online is through its website and Google's Arts and Culture search board tab. The latter highlights news and information related to MoMA.
When you go to the MoMA website, you'll see art pieces, updates, a reservation button for timed tickets, and the museum's other offerings such as membership or Patron Program that you can join in for an annual fee. Said membership for art enthusiasts comprises different schemes which render exclusive perks such as all-year admission, access to curator talks and family programs, and sharing of art to friends or family during special occasions. Meanwhile, the Patron Program is for museum contributors, benefactors, leaders, director's council, junior associates individual, and junior associates dual. Each plays a significant role in ushering the museum's events toward success.
In terms of online courses, some of MoMA's offerings are Art and Activity, Art and Ideas, and Art and Inquiry in the Coursera platform. You'll also get to know the museum's specialist who facilitates the courses.
Apart from the MoMA website and Coursera account, the museum efficiently manages its operations through its Google Corporate Intranet. Said intranet facilitates internal communications within MoMA's while allowing its employees to monitor the museum's external products. There is overall transparency on MoMA's operations with the advantage of using customized service widgets and selective work or art-related news viewing for its employees.
A Guide for Your Next Art Museum Visit
If you plan to visit MoMA anytime soon, you need to consider several things. First, the museum starts its operations at 10:30 am and closes at 5:30 pm. MoMA is open every day and extends to 7 pm on Saturdays. Every Monday, the museum is reserved for members, and their guests from 10:30 am to 1:00 pm. The global clothing brand "Uniqlo" enables New York City residents to enter MoMA for free during the first Friday evening of the month. All visitors are required to be fully vaccinated against COVID-19.
You can reserve your tickets online or buy them in person. Tickets can be acquired at Rockefeller Building's main entrance. Note that MoMA sells timed tickets, and its theatres are now open. The film screenings that you can see are Roy and Niuta Titus in Theaters 1 and 2 or the Celeste Bartos in Theater 3. On weekdays you can enter at the main entrance, and on weekdays you will have to go through another place. For theaters 1 and 2's Titus screening, go to Ronald S. and Jo Carole Lauder Building entrance at 11 West 53rd Street. Celeste Bartos' filmgoers can enter theatre three at 4 West 54th Street of the same building.
On the side, the museum uses QR codes to render maps and audio guides instead of in-person tour guides. MoMA also has food places that you can visit for your cravings, namely The Modern Bar Room, Café 2, Expresso Bar, and the Terrace Café.
MoMA is undoubtedly a place that any art seller, collector, or even a beginning artist would find a joy to visit. It is packed with many art pieces and related activities or events that you can engage in. The opportunities it can bring to someone in the art venture business are endless. Learn, connect, and market your art at one of the biggest art museums in the world, MoMA.
---