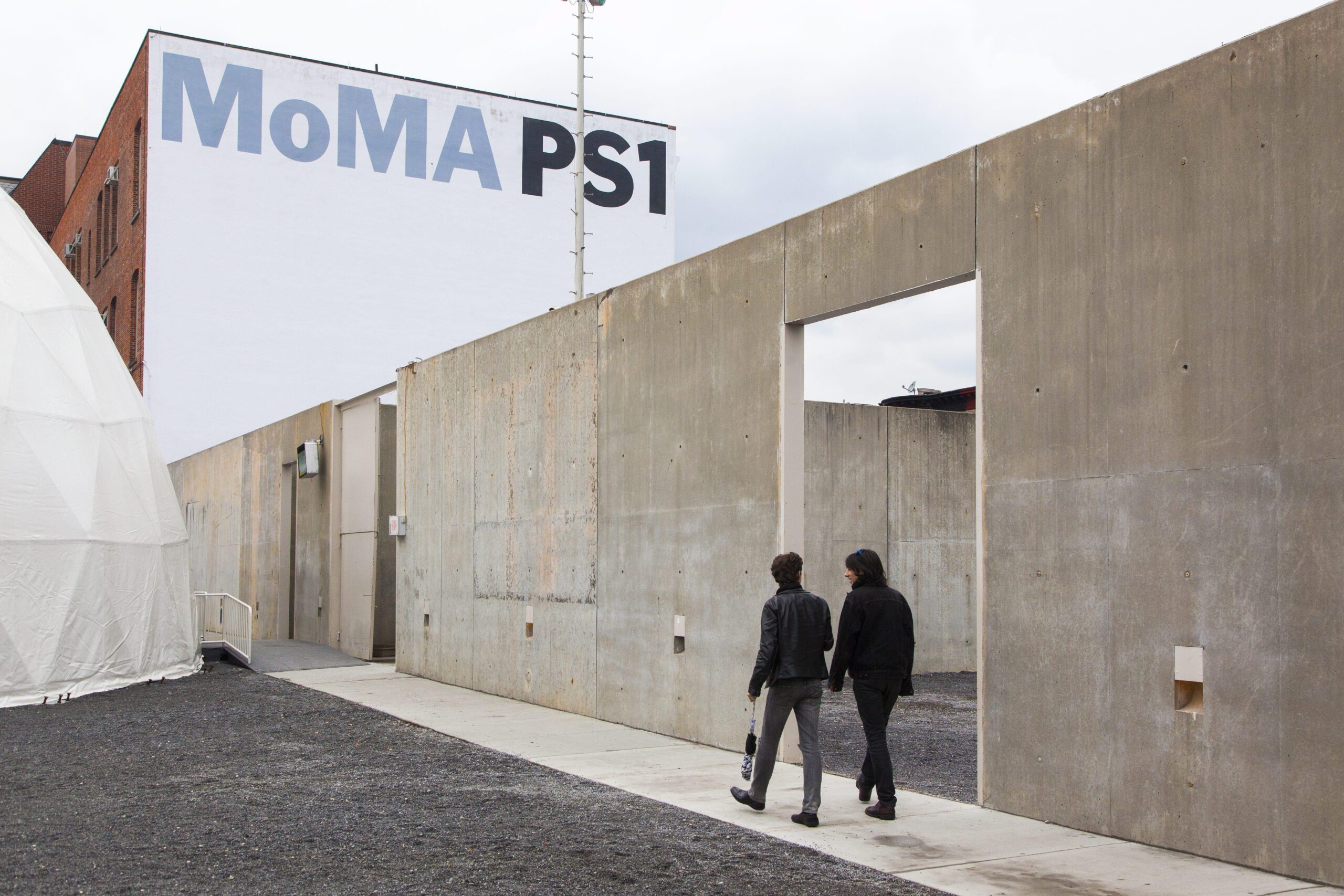 Experiencing the Welcoming Vibe of the MoMA PS1
---
Exemplifying resilience, the Museum of the Modern Art (MoMA) Public School One (PS1) successfully surpassed challenging times and continued operations. It can be considered MoMA's younger sibling. Though MoMA PS1 is a smaller version of the latter, it's certainly not short of valuable offerings to its visitors. We'll explore more about it and how it impacts New York's (NY) art scene.
Setting the MoMA PS1 Apart
If you are an art enthusiast or have been to NY, you've heard about the MoMA in Manhattan instead of the MoMA PS1 in NY's Long Island City. The two have been affiliated with each other since 2000. Since then, they have been promoting contemporary art. The MoMA PS1's namesake as an art school reflects its commitment to ushering art as United States' "first non-profit art center." It has positioned itself as an institution that showcases "experimental and thought-provoking" art pieces [Source: MoMA PS1 about].
Alanna Heiss established the Institute for Art and Urban Resources, Inc., which became the forerunner of MoMA PS1 in 1971. Said organization aimed at turning unused buildings in NYC into art spaces. Half a decade later, she launched the P.S.1 Contemporary Art Center, which became Long Island City's first school. However, it was shut down in 1963, and it reopened in 1997. The museum was then housed in an $8.5 million-worth architectural project with 125,000 square feet of space. It is comprised of multi-floor levels and an outdoor gallery. By 1999, the museum is in talks with MoMA. They agreed on an institutional merger that was intended to be completed in 10 years. Hence, the museum was renamed MoMA PS1.
Works to Expect
The museum has more than 200,000 art pieces. It includes traditional galleries to multimedia exhibits. Works by artists like Francis Bacon, Cindy Sherman, Sol LeWitt, and Diane Arbus, among others, are on display. "Cutting-edge contemporary art" is depicted in the rotating exhibitions that showcase pieces by artists like James Turrell and Ai Weiwei. For visitors who lean toward a non-conventional art experience, the museum has 3D visualizations and live music events [Source: CN Traveler].
If you explore the museum, you'll see that it manifestly exudes long-term installations that visitors can relate to. The works date back as early as 1976. Since the museum's reopening in 2014, sixteen long-term installations have been gradually put up in MoMA PS1. Multi-artist Richard Artschwager was among the earliest artists that exhibited at MoMA PS1. His installations such as "Blips" and "Exit-Don't fight City Hall" have been in the museum since its return to its operations. Other notable installations are "Meeting" by James Turell, 1986; "Untitled" by Matt Mullican, 1997; "Stair Procession" created by William Kentridge, 2000; and "Saint Prius" by James Ferraro, 2014. All of the long-term installations were scattered around the museum. They're on each floor level, rooftop, basements, and staircases.
Art and Recreation for All
Apart from gallery and exhibition viewing, other offerings are available at the museum. You can go to the gift shop or eat in its in-house food place in its building alone. The gift shop is a bookstore that sells art-related publications such as books, journals, and magazines. It also has photography monographs. Meanwhile, if you get hungry during your visit, you can eat at Mina Stone's café, where you can savor a sumptuous meal or snack such as a Greek mezze. Stone is a world-famous chef, and the museum has made her cuisine accessible to its visitors through the said café [Source: CN Traveler].
Two of the highlights of the MoMA PS1 initiatives are the "Young Architects Program" and "Warm-Up." The museum's Young Architects Program is a yearly design competition for budding architects. The contest's winning design becomes the setting for the museum's annual Warm-Up event. Said happening is a summer party where DJs and music acts from around the world perform live. The Warm-Up primarily caters to people inclined and interested in music.
A Guide to Your MoMA PS1 Visit
All visitors are not required to wear face masks inside the museum. You can visit it with or without COVID-19 vaccination, but you must reserve timed tickets in advance. The MoMA PS1 website shows available dates that you can still book. You must reserve tickets since the museum only allows a limited number of visitors [Source: MoMA Org. Tickets]. The operating hours of MoMA PS1 are from 12 noon to 6 pm, from Monday to Thursday. It is also open on Saturday with extended hours until 8 pm [Source: MoMA Org. Visit].
Timed entry tickets cost $10 for adults, while seniors or 65 years or older and students must pay $5. NY residents, children, aged 16 years old and below, and museum members are subjected to free admission [Source: MoMA PS1]. The museum's checkroom is currently closed. However, all visitors with bags bigger than 28 × 43 × 13 cm will not be admitted. Inside, you are required to be at least an arm's length away from the art pieces. Touching art otherwise stated that it's okay to do so is prohibited. Taking photos for personal use is allowed but using flash, tripods, and poles is not. Strollers can also be brought into the museum. However, some galleries may limit their mobility. In the museum's courtyard, socially-distanced seating is observed. You can explore the museum more in-depth through the Bloomberg Connects application, which you can download online. It provides wall texts, artists' insights, and information about the museum and guides you throughout your visit [Source: MoMA Org. Visit].
Accessibility
As an affiliate of MoMA, the MoMA PS1 accommodates MoMA members and offers joint educational programs. You can become a MoMA member through the application on its website. There are several membership levels that you can avail which are good for one year for a fee. It includes Access, $110; Explore, $200; Supporting, $600; and Annual Pass, $65. All members will receive free unlimited museum admission annually. They are also entitled to discounts or free guest tickets, access to MoMA events as well as offerings, and markdowns at MoMA stores [Source: MoMA Org. Membership].
There are a variety of art-related online courses that you can be a part of at MoMA through the Coursera website. You can choose from Reimagining Blackness and Architecture, Modern Art and Ideas, Seeing through photography, Fashion as Design, In the Studio: Postwar Abstract Painting, and other courses that promote art. The course fee is paid monthly and would depend on how fast you can finish your course. Courses are offered all days of the year and are led by specialists such as artists, curators, and architects. Different supplemental educational resources like readings are provided. Some quizzes and discussions gauge your learning progress. A certificate of completion is given in each of the courses you finish [Source: MoMA Org. Research and Learning Classes].
---
MoMA PS1 is a dynamic and pragmatic museum. It sways to the changing trends of time whilst preserving the past. The museum is packed with an array of galleries, rotating exhibitions, a food place, a bookstore, contests, summer music festival nights, and educational art programs. Make time for yourself, visit and join the happenings at MoMA PS1.
---