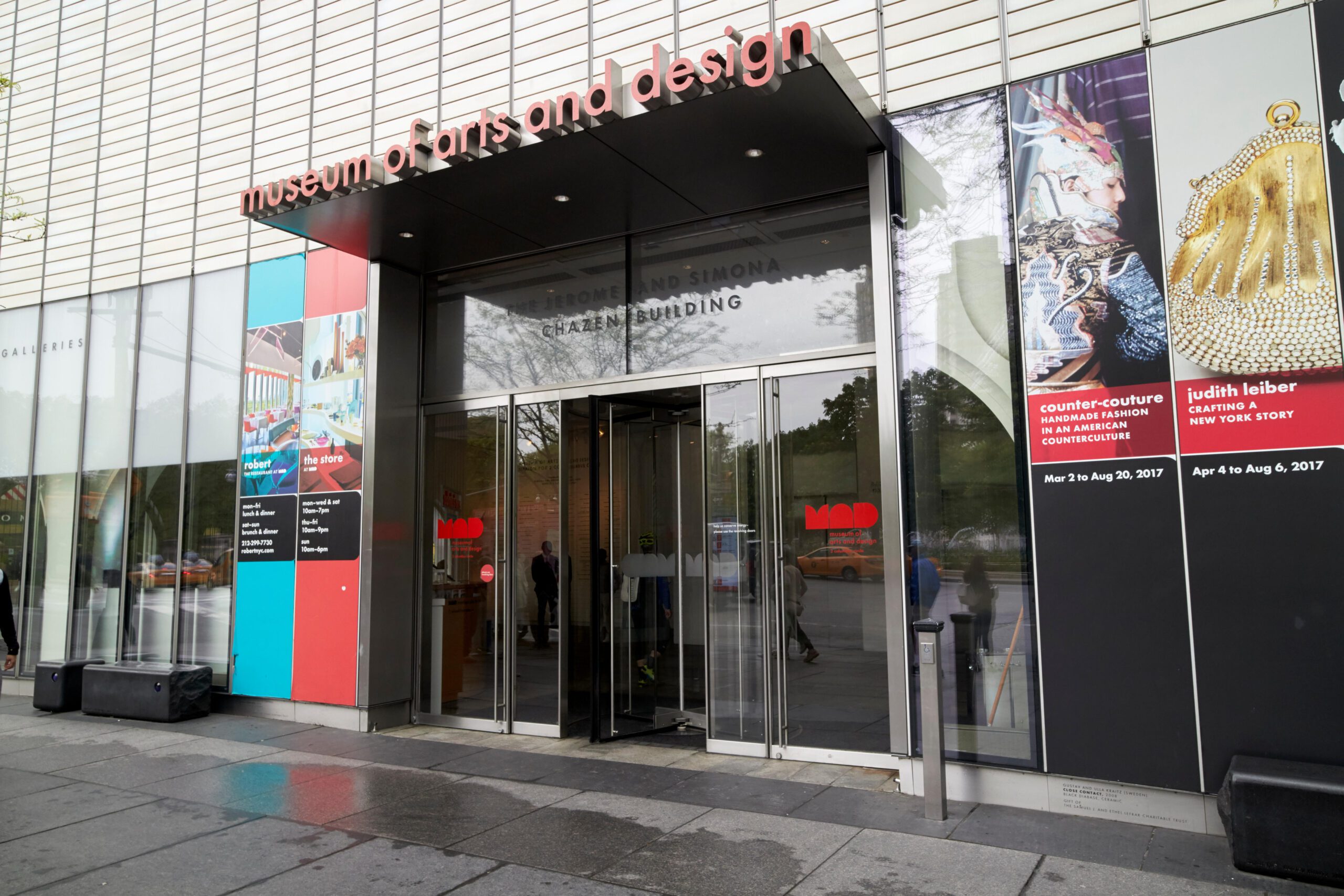 Laying out Art in Craftsmanship: The Museum of Arts and Design
---
The Museum of Arts and Design has the things you need to gain the extra mile for artists, art lovers, and people who want to study art in craftsmanship. Be at your best when visiting the museum by being up-to-date through our guide.
Beyond galleries, the Museum of Arts and Design has chartered a deeper connection in-between the public and their perception of art. Notably, it ushered in the provision of an immersive craftsmanship experience where self-expression barred no limits. Artists, budding enthusiasts, and people who want to showcase their creative flair have found an accessible way to do so through their involvement in the museum's activities.  Indisputably, the museum had established itself as one of the most remarkable art education centers across the United States.
All about Art
The craftsmanship that encompasses the contemporary aesthetics is the primary offering of the museum. It doesn't only showcase galleries and exhibitions but also offers educational programs. The museum was initially known as the Museum of Contemporary Crafts in 1956 to promote works of contemporary artists from America.  It became the American Craft Museum in 1979 in line with its expansion. By 2002, the name Museum of Arts and Design was used. Since then, the museum has intensively grown its collections and has launched programs that engaged the general public. Said programs include workshops, classes, performances, talks, and films. It is tailored to specific visitors such as teachers, family, teens, children, and budding artists [Source: Museum of Arts and Design Museum programs].  The museum is a New York State Department of Education accredited "Continuing Teacher and Leader Education (CTLE)" sponsor.  Artists, museum curators, and educators facilitate the workshops and provide input during the Teacher Advisory Committee (TAC) academic year meeting on the management of collaborations between TAC and the museum [Source: Museum of Arts and Design Museum Teacher]. 
Aesthetic to Expect
A highly recommended collection to see is the museum's 3,000 artworks of wood, glass, fiber, and clay. It depicts the craft's role in art and society. The museum subdivided it into eight themes. Each of the themes is highlighted in sections that emphasize the works of significant figures, including Magdalena Abakanowicz, Betty Woodman, and Marvin Lipofsky, among others [Source: Smithsonian].
Abstraction is also a feature of the museum.  The style entails forms created from geometric shapes and marks, resulting in an art piece. There are times when the terms "concrete art or non-objective art" were used interchangeably with the word abstraction [Source: Tate]. A notable artist whose work is on display at the museum is Carrie Moyer. She utilized weaving of bodily forms, logo-like images, and abstraction. Another artist to consider when in the museum is Sheila Pepe, who mastered the usage of industrial materials in her art [Source: Smithsonian].
Other Highlights of the Museum
For people looking for a break in their busy New York life or just want to chill and relax, the museum also houses a restaurant, shop, and rental spaces for events. "Robert" at the museum is a good hang-out spot that provides stunning views of Central Park and Columbus Circle.  The classic modern aesthetic is prevalent in its interiors, adding to the restaurant's contemporary American ambient vibe.  You can have your lunch, brunch, and dinner at Robert from Tuesday to Sunday. From Tuesday to Thursday, it's open from 12 to 8 pm. On Friday, it's 12 to 9 pm, Saturday is 11 am to 9 pm, and Sunday's operating hours are 11 am to 8 pm.
Meanwhile, the museum's store sells crafts, jewelry, fashion accessories, and other art-related items. You can shop from Tuesday to Sunday, from 10 am until 6 pm.  The store also offers private shopping appointments on Thursday from 10 to 11 am and Friday from 5 to 6 pm. If you are not keen on visiting the store, you can use their curbside service or order and pick up your items. You may reach out to the store through its official transaction number, 212.299.7700 [Source: Museum of Arts and Design Visit].
To accommodate persons with disabilities, the museum provides free verbal descriptions and sensory tours. Said tours are created for the blind or people with low vision who want to learn about art. It provides a holistic overview of the processes and concepts that are imbibed in the innovation of craft and design. There is also an American Sign Language interpreter and docent during exclusive gallery tours to explore the museum's exhibition [Source: Museum of Arts and Design Programs].
A guide for Your Next Art Museum Visit
The Museum of Arts and Design and its store is open for visitors six days a week, except on Monday, from 10 am to 6 pm. Every Thursday, the museum tickets are 50% off. On normal days, general admission tickets are priced at $18. Discounted tickets are given to seniors, $14, and students, $12. Free admission is given to museum members 18 years old and under.  
Timed-entry tickets can be bought online. It can be rebooked or refunded if you can't visit the museum on your chosen date and time.  There is no guarantee that you'll be able to enter for anyone who wants to walk in and buy tickets on-site since the museum strictly adheres to the capacity limit under the City and State guidelines in response to the pandemic.
Contactless entry tickets are utilized in line with health protocols that are being implemented within the museum. Regardless of being vaccinated or not, everyone who wishes to visit the museum should wear a face mask and shield. Children aged two years and up must also use face coverings.  The museum makes sure that the high-touch surfaces around the museum are well-sanitized. Visitors can also use sanitizers around the museum to further ensure safety. There is no temperature check at the museum, but all visitors are expected to monitor their health. 
Apart from health-related considerations, the museum has definite must-do's inside its premises. You cannot bring food and drinks inside the galleries. Luggage and large bags are prohibited. Adults must always accompany children. Sketching on 11" x 14" paper using a pencil is allowed, but easels are not permitted.  Non-flash photography is okay to do in the museum. However, the museum bans the usage of video or tripods.  For people with disabilities, wheelchairs are available and free of charge but should be reserved 24 hours before visit through email at the info@madmuseum.org. You can go to the Museum of Arts and Design at 2 Columbus Circle, New York, NY 10019 [Source: Museum of Arts and Design Visit].
Accessibility
Membership at the museum allows art enthusiasts and collectors to see more of what it offers.  All museum members except virtual membership holders are given:  unlimited one-year free admission; all-access pass to members-only programs; invitations to members' days and openings; invitation to annual members' celebration;  invitation to member's trips; discounted tickets to workshops; talks, films, and performances; and 10% discount in the museum's store and additional discounts during special shopping events. These benefits will recur every year alongside the annual renewal of membership.
Membership annual fee is comprise of: Virtual member, $75; Student, $50; Individual, $100; Dual, $150; Studio member, $250; Gallery member, $500; Patron, $1,500; Program Patron, $2,500; Collection Patron, $5000; and Council Patron, $10,000. You can apply for membership online through the museum's website or in person at the museum's lobby. [Source: Museum of Arts and Design Membership]
---
The Museum of Arts and Design has garnered a distinct following of people who want to explore, enjoy, and learn about art. Not only will you know professional artists, but you can also become an artist by joining the museum's educational programs. Said programs had helped the museum to further its operation across the years by appealing to the public.  Become an art guru in no time, join one of the museum's workshops or events soon. 
---