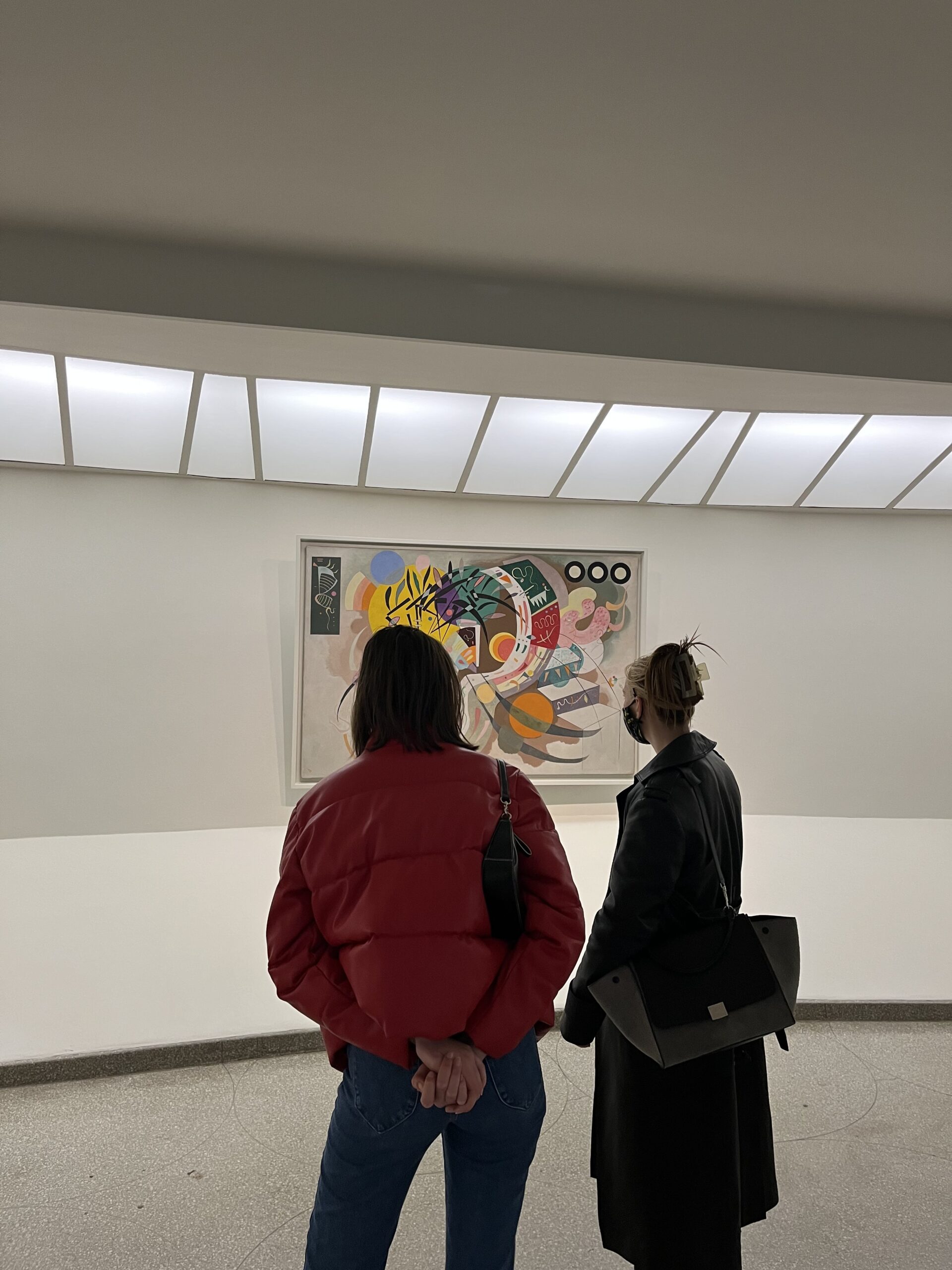 Exploring Guggenheim: A Museum for the All Kinds of Arts
---
Home to Monets, Cézannes, Picassos, and more, the Guggenheim is an iconic museum housed in Frank Lloyd Wright's masterpiece. Discover why it is a must-see among art enthusiasts.
The Guggenheim Museum is one of the world's most well-known museums. It is a 20th-century architectural masterpiece that is a marvel both inside and out. It is home to some of the world's best contemporary art and stages some of the most daring and astonishing art exhibitions. Many art collectors and lovers who want to learn more about some of the world's most famous artists have made it their top destination.
A One-of-a-Kind Museum
The Guggenheim Museum attracts tourists from all around the world. Thanks to its impressive collection of modern and contemporary art and its unique architectural design, it is a well-liked tourist destination. It is a well-known architectural landmark in New York City and a worldwide architectural landmark.
It is a must-see for all visitors to New York City since it has the world's most extensive collection of Impressionist, Post-Impressionist, early Modern, and contemporary art. Its unique architecture distinguishes it from other museums. The Guggenheim is a work of art in and of itself. It has been a landmark of New York's skyline since it debuted in 1959, with its distinctive cylindrical form and stunning spiral ramp. [Source: Architectural Digest]
Though the name "museum" conjures up ideas of stuffiness and boredom, the Guggenheim Museum is anything but. Frank Lloyd Wright's original design combines the wonder of an upside-down spaceship with the sophistication of a vast cathedral, creating a structure befitting of the masterworks housed within.
Today, Guggenheim's concept of the museum as an experimental laboratory for the display, interpretation, and conservation of modern art has evolved into an integrated network of museums and sites that virtually define the history and development of 20th-century art. The Guggenheim Museum has expanded and opened its doors at Bilbao, Abu Dhabi, and Venice [Source: The Art Story].
Guggenheim isn't your average museum. It might be controversial for some of its unconventional architecture and exhibitions, but it achieves a striking effect that impresses visitors. Its galleries on the outside offer a stunning view of the skyline from the city from many different perspectives. Its spiraling interior design provides more opulent spaces for exhibition, except the main gallery, which is a simple cylinder.
A Bucket List Museum
The Guggenheim Museum is a must-see if you enjoy art or simply appreciate the finer things in life. It's worth the journey if you want to channel your inner artist while admiring the world-famous artworks within the beautiful structure. Masterpieces from the French Impressionist period to the Italian Futurist period are displayed for your delight. There's also an extensive collection of Picasso pieces that you won't be able to locate anyplace else.
The museum is well worth visiting because it houses such a broad collection of artwork. It houses one of the world's most important modern art collections. It is hardly an exaggeration to suggest that its collection makes it a must-see for anybody interested in contemporary art. Whether you like modern art, the museum's beautiful facade and one-of-a-kind interior make it well worth the journey.
A visit to the Guggenheim Museum may be a remarkable experience, from the majesty of its cylindrical walls to the permanent and ever-changing collection of artwork within. It is an outstanding example of modern architecture. Aside from the art and architecture, there are frequent exhibits and special events that will satisfy your thirst for culture—all in one location.
A Star-Studded Museum
The Guggenheim museum has many famous artworks of different genres and styles. While some exhibits change over time, you can always expect to see beautiful pieces that are a treat for your eyes. Some of which are as follows:
Spanish Dance, Edgar Degas, 1883
The Spanish Dance shows how the sculptor did not stay within the limits of previous artistic vocabulary but experimented with new art-making methods. Degas' work captures the movement of human bodies. The forms he uses are more dynamic, expressive, and three-dimensional than traditional sculptures [Source: Artsy.Net].
Woman Ironing, Pablo Picasso, 1904
Made at a period in which Picasso was concerned with poverty, this is a social commentary as an artistic statement. With its dramatically lit forms and expressive brushwork, Woman Ironing becomes a portrait of the human condition, illustrating both our daily routines and sufferings [Source: Guggenheim.Org].
Bibmus, Paul Czanne, 1990
This artwork shows the artist at his most original: the terrain has been broken up into a puzzle of planes and colors, each section surprisingly different from the adjacent one—nothing is as it seems. Even the boundary between land and sky is ambiguous. The Bibmus is thrumming with energy [Source: The Art Story].
Lee Ufan's Relatum (formerly language), 1971
It is a collection of monolithic sculptures by Korean-born artists. In this series, Lee explores an array of themes from nature to human consciousness and details his ideological and philosophical views through a selection of works that draw upon our culture and society [Source: ArtNet].
Farm Women at Work, Georges Seurat, 1878
By depicting the lives of ordinary people, Seurat also introduced a new subject matter to art, transforming the artist's role from a privileged socialite to a voice for all citizens. Though Seurat's work is sometimes seen as slightly anti-social, he is interested in creating an engaging social interaction as he was in depicting the joy of country life [Source: Guggenheim.Org].
A Guide to the Museum
Museums are one of the best places to visit to experience culture and historical heritage. However, there are times when a museum is so crowded. It's challenging to take in everything the artist or architect is trying to convey. The solution is to get a tour of the Guggenheim by museum staff. With a private tour, you can explore the exhibits and ask questions about whatever interests you.
Guided tours are an excellent method to get more out of a museum visit than simply seeing all or most of the exhibits. A standard tour will mainly focus on one or two items, but they will express something about the culture's past and its relation to you as an individual tourist. Weekday mornings are the best time to visit, as the crowds aren't too large and you'll have time to view both the museum's current exhibitions and its permanent art collection. Guggenheim is also open on Mondays, unlike most museums.
If you plan to attend the Guggenheim Museum, it is also worth getting a New York Pass or a CityPass. These grant admission to the Guggenheim Museum and over 75 other New York City attractions and 25 walking tours [Source: NewYorkPass.Com]. You will also get cut-the-line privileges at some of the sites with either one.
The Guggenheim Museum stands out like a sore thumb. The unusual cylindrical building, a modern architectural marvel, is regarded as one of the top constructions of the twentieth century. The Guggenheim Museum has a plethora of spectacular architecture from around the world, exhibits, and artworks that will pique your interest and fill your head with knowledge.
Visit the Guggenheim Museum if you enjoy art and culture. Not only are there a plethora of fantastic exhibits, but the building itself—a marvel of modern art—is a compelling reason to visit.
---