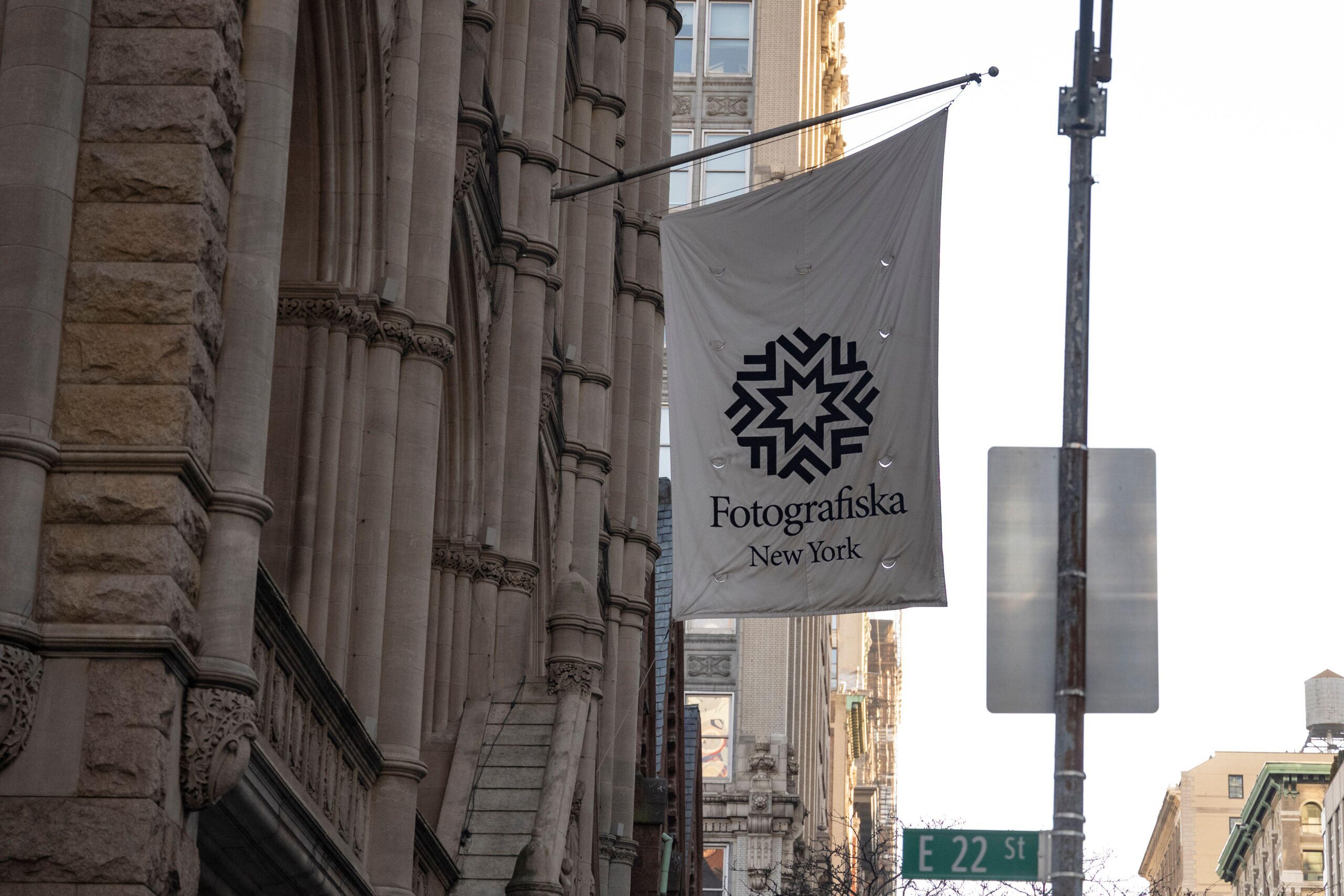 Art in Frames: Fotografiska and Contemporary Photography
---
Photography is a highly pervasive art, but only a few are gifted with the creative eye to take photos that provide viewers with an aesthetic beyond what is seen physically. At Fotografiska's museums, you'll be shared with pieces that appeal personally. The diverse genres and styles of each artist render different perspectives for people from all life paths. It rekindles passion, nurtures creativity, inspires, and provides an array of emotions to visitors.
A Decade of Rearing Photography
When it comes to the collection of world-class photographs, the Fotografiska Museum is your go-to place. It has been conducting exhibitions since its establishment in Stockholm in 2010. The museum leans toward showcasing works that reflect history, culture, and the artists with creative minds who captured the photos. Fotografiska mainly aims to provide inspiration by harnessing photography as an inclusive medium for purveying meanings and stories [Source: Fotografiska Vision].
In 2021, Fotografiska merged with NeueHouse, a workspace company. In a previous customs house, the main Fotografiska Museum is situated at Stadsgården in Sweden. It comprises a gallery, shop, bar, bistro, conference, and exhibiting space. Over 500,000 people visit the museum annually. The museum is also present in other locations such as New York and Estonia. A couple of Fotografiska museums will also open soon in Shanghai, Fall 2022; Berlin, Winter 2022; and Miami, 2023. All Fotografiska museums usher elevated and eclectic showcasing of photography that shies away from the traditional museum [Source: Fotografiska About]. Each piece and collection that it features provides an immersive experience across different genres. Fotografiska curate with a purpose and bring an artists' creative aesthetic to people within exhibitions deeply seethed [Source: Fotografiska Exhibitions].
Art, Photography, Scenography, and Other Things in Between
Unlike your usual photo exhibition, the Fotografiska offers a memorable experience to its visitors. It's not only a place for art and photography galleries but a complete immersion. You are not only visiting an International Center of Photography but also experiencing sparks of creative flairs that create an impact on society. This aligns with the museum's founder Jan and Per Broman's vision, both deemed cultural entrepreneurs. Usually, a Fotografiska museum has a café, bar, chapel, shop, and exclusive lounges for members or visitors. Therefore, visitors can wander around the museum and further distress in its amenities.
Another notable highlight is the museum's trademark presentation of collections in "scenography" style. In New York, the lights within the galleries were dimmed, and some spotlights narrowed your focus on each photograph. The walls and hallways are covered with dark hues, particularly "black," known as another trademark of Fotografiska museums. Musical compositions heard all throughout the spaces add to the place's immersive ambiance. One example of accompanying background that you can hear is the playground noise created by Anastasia Taylor-Lind [Source: Blind Magazine].
Exhibit at Its Best
Expect a unique presentation of photography collections by Fotografiska. Every year about 20 exhibitions are facilitated in each of the Fotografiska museums that exchange collections as needed. This meant that pieces reach a broad audience who get to see scenography across collections. The museum in New York holds after parties and events that last up to midnight. DJs and artists are invited to leverage the said happenings.
To ensure quality delivery of services and offerings, Fotografiska employs specialists in certain areas. They are skilled in sales, commercialization, art, and history. Many of them are assigned front-house tasks, emphasizing visitor accommodation. There is a lack of curators; however, the museum has an abundant network of artists who directly collaborates with the museum's employees.
Overall, Fotografiska offers alternative investments in the form of art cum photo collections that are marketed alongside hospitality experience. Its upfront visitor amenities present distinct appeal to the masses, especially those who are photography lovers. You get to explore the galleries and, at the same time, incorporate enjoyment during your museum visit. In this sense, the future of Fotografiska can be deemed limitless. [Source: Art Net].
A Guide for Your Next Art Museum Visit
Museums of Fotografiska in Stockholm and New York are open for visitors. The main museum in Stockholm is open from Monday to Sunday from 10 am to 11 pm. Ticket's cost varies depending on the day you visit, wherein tickets on Monday visits are usually much cheaper than Saturday visits. You can book tickets online. Adult tickets are priced 156 to 245 kr while students and senior tickets are 125-205 kr. Children aged seven years old and below are free of admission. For verification purposes, identification cards are required for students, pensioners or seniors, and children. All purchased tickets are non-refundable. You'll be provided with a QR code which you can present upon entry to the museum [Source: Fotografiska Stockholm].
In New York, the Fotografiska Museum's operational hours are from 9 am to 9 pm and continue to accept visitors one hour prior to closing time. It is open all days of the week. Timed entry tickets are up for advanced reservation online. Admission costs $26 for adults. All seniors aged 62 years old and up, student, military, and veterans' ticket is $16. All children who are six years old or less and the museum's members are admitted for free.
Fotografiska also facilitates private tours and personal shopping through booking at hello.ny@fotografiska.com. The fees charged for group visitors are adults $22, while seniors and students are $13. A guided tour will charge you $150 for one guide, and each time lasts 20 minutes [Source: Fotografiska New York].
Accessibility
Among the Fotografiska Museums, the one in New York offers membership for photography and art enthusiasts who want to be a part of the museum's happenings. You can avail yourself of membership as Apprentice, Collector, FamilJ, and Patron. The said four provide members with annual unlimited access to all of Fotografiska's museums, access to members' only exhibitions, lounge, and discounts on some of the museum's offerings.
The basic membership, Apprentice, is priced at $89 every year. You can enter the apprentice Fete in Chapel Bar and join workshops facilitated by the exhibition manager.
If you choose the Collector membership, you will be charged $200 per annum. You get additional benefits atop the basic perks. This includes complimentary coffee or pastries in the members' lounge, access to the chapel bar every first Tuesday of the month, happy hour from Monday to Friday at the Museum Café, and discounted tickets for guests. The collector membership can add an unlimited entry of one guest with perks on the side which will charge an additional fee. From the initial $200, you will have to pay $349 every year.
Meanwhile, the family is $449 annually. Regarding its name, it is a membership intended for families who want to be more involved with the museum's activities. It renders unlimited entry throughout the year for two adults and two kids aged 6 to 18 years old. Family is inclusive of all collector perks. Added to it is free admission to monthly programming for children.
All Patron members get to experience exclusive all-in offerings of the museum for $2000 every year with a $500 application fee. You'll get infinite entry to Fotografiska's museum annually for yourself and for your three guests. Patrons' reservations are prioritized at Fotografiska's restaurants and bars. You'll also get unlimited access to NeueHouse's F and B's and 12 times free entry every year to its workspaces. Notably, patrons get to see a limited artwork, attend artist dinners and the annual Fotografiska gala, and accommodation from a private concierge during reservations and tours [Source: Fotografiska Memberships].
---
Fotografiska museums are visitor-friendly with amenities such as photo galleries, food stops, and other art-dedicated spaces. It celebrates the works of art photographers across the world as a platform where they can freely express themselves. People who want to visit it can also take advantage of Fotografiska's museum's presence in various places. Take your photography exploration to the next level, and see more of Fotografiska.
---