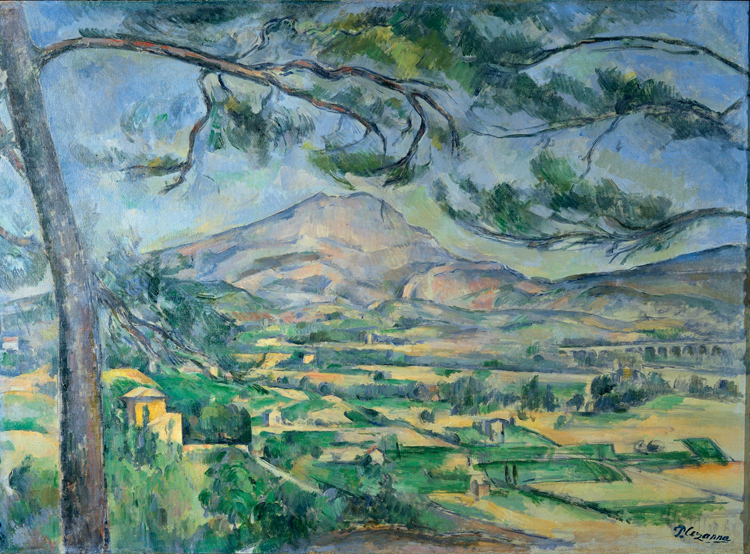 Let's See Paul Allen's Collection: What We Know About This Upcoming Sale
---
Last week, what could be the highest grossing private collection sale in history was announced, The Paul Allen Sale.
The private collection of late Microsoft co-founder Paul Allen will be up for auction this upcoming fall season. With the collection estimated to value over $1 billion, this will far exceed the triumphed Macklowe sale completed this past spring.
Read on to learn more about the sale and what we know so far.
Who Is Paul Allen?
Paul G. Allen was the co-founder of Microsoft, working along with Bill Gates. Following his enormous success, Allen was also an avid philanthropist. He founded his first charitable foundation in 1986 and then the renowned Allen Institute in 2003. Allen was devoted to expanding research and scientific breakthroughs across brain science and immunology. 
What many people don't know is that Allen was an avid art collector. According to a release from his estate executor, Jody Allen, "To Paul, art was both analytical and emotional. He believed that art expressed a unique view of reality — combining the artist's inner state and inner eye — in a way that can inspire us all. His collection reflects the diversity of his interests, with their own mystique and beauty. These works mean so much to so many, and I know that Christie's will ensure their respectful dispersal to generate tremendous value for philanthropic pursuits in accordance with Paul's wishes."
Paul Allen's personal collection did not just stay in private hands but was also displayed in museums and traveling exhibitions worldwide. 
Allen, unfortunately, passed away in 2018, and the breadth of his success as a businessman, philanthropist, and collector can now be witnessed through the range and outcome of this momentous sale. 
What Is Being Sold?
The treasure trove of Allen's private collection includes more than 150 artworks spanning 500 years. Some of the artworks are by the likes of Modern and Contemporary Art giants like Roy Lichtenstein and Jasper Johns.
Along with a long list of popular blue-chip artists, the collection also includes the worlds of old masters and Impressionist painters like Renoir and Cézanne. There is no doubt that this will be the sale of the season with the impressive range of artistry and the estimated valuation of the works. 
Who Is Selling The Collection?
Christie's has announced that they will be the ones executing the sale. "We are honored and privileged and extend our gratitude to the Paul G. Allen Estate for having chosen Christie's as its partner for this project," said Guillaume Cerutti, Christie's Chief Executive Officer. 
This sale will follow Christie's success during the Spring 2022 season with Andy Warhol's 1964 silkscreen of Marilyn Monroe's face, "Shot Sage Blue Marilyn," sold for about $195 million to an unknown buyer. This sale made it the highest price achieved for any American work of art at auction.
When Will the Auction Take Place?
At this point in time, the date for the auction has not been set. The only date we know is that it will occur in November of this year.
The Paul Allen sale will then fall under similar timing to the first half of the illustrious Macklowe divorce collection, which sold in November 2021 at Sotheby's. Between the November and May split sales, the collection grossed $922 million.
Allen's is expected to trump this number, with the collection having an estimated value of over $1 billion.
Final Thoughts
In the current times of economic distress and inflation uncertainty, sales of the likes of the Paul Allen collection provide an entertaining distraction, along with an indication of the performance and lifeline of art as an asset class. 
It may at times be hard to understand the value behind these works when it seems all other vehicles in the financial sectors are faltering. This sale will be a testament to the strength of the art market against macroeconomic stressors and the inspiring quality of the array of artists and periods represented within the collection.
I, along with the rest of the world, will be excitedly watching Christie's New York this November.
---