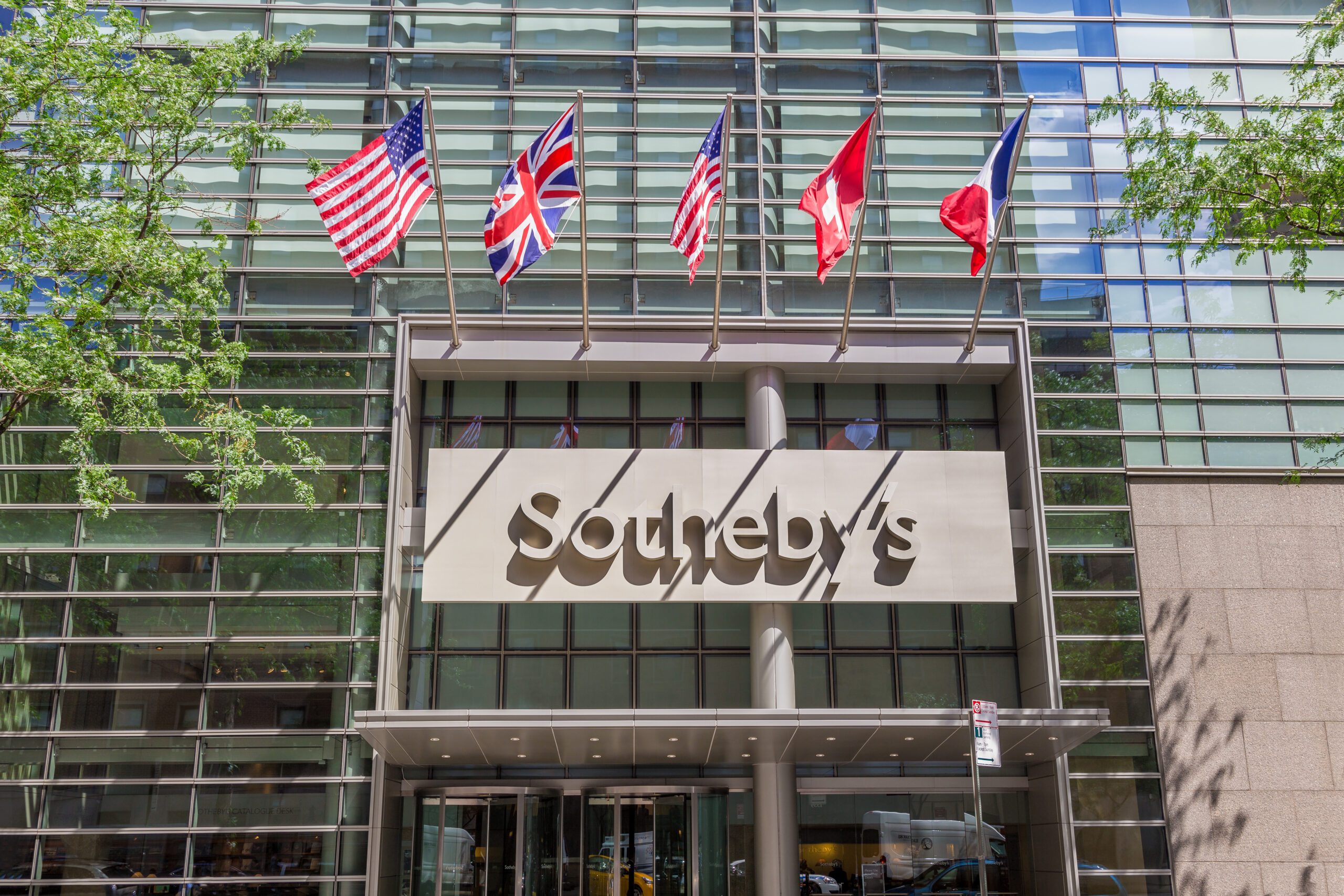 The Sotheby's "Contemporary Curated" Sale & Its New Guest Curator
---
Sotheby's has announced that Robert Pattinson, the heartthrob of Twilight and Batman fame, has come on board for the house's "Contemporary Curated" series sales as a guest curator.
What is a Guest Curated Auction?
A guest-curated sale is when an auction house hosts a guest to help curate the sale's offerings. The guest typically selects only a few artworks; however, it is still interesting to see a blend of one's personal taste with what the market deems.
This isn't the first time Sotheby's has hosted a guest curator. Since 2013, Sotheby's has invited celebrities from diverse fields to showcase their curatorial talents and interests at the Contemporary Curated Auctions.
Previous guests included media mogul Oprah Winfrey, singer-songwriter Ellie Goulding, designer Kim Jones, and producer Ryan Murphy. This time, it is Robert Pattinson's turn to lend his discerning eye to the auction house.
Robert Pattinson's Selections
Regarding his curatorial process, the actor remarked, "What I look for is when a piece has its own language." What that very well means can be seen in his selection for the auction.
From what we know, the selection of offerings for this sale has a unique range of artists and periods. Bringing together pieces from the Post-War period to today, his selection mixes big names with rising stars to present his unique artistic vision for the Curated Contemporary sale —described by him as "cosmic, alien, naughty and slightly dangerous."
Speaking about this new curatorial experience, Robert Pattinson said, "As an actor, I've always felt a certain amount of synesthesia between different art forms and being able to connect them together — whether that is a sculpture or a song or an acting part, all at the same time."
This probably alludes to why the artworks chosen by Pattinson span various media, from sculpture to paintings to collage. Among his choices is a Thomas Houseago bronze and wood sculpture titled Portrait.
The anticipated lot is a Willem de Kooning Untitled, estimated to fetch between $1.8-$2.5 million. As with de Koonings's signature style, the composition showcases a perfect balance of figurative and abstract forms.
A True Renaissance Man
The "Contemporary Curated" series will not be the first time that Pattinson has been associated with an auction. In 2017, his own sketch, Unfinished City, was put up for sale at a charity auction, where it brought in $6,400 against the starting price of $150.
Robert Pattinson first came to fame with the role of Cedric Diggory in Harry Potter and the Goblet of Fire (2005). Yet, the films that turned him into an international star overnight were the Twilight series (2008-2012). Since then, he has appeared in numerous critically acclaimed films, namely Good Time (2017), Tenet (2020), and The Batman (2022), adding to his most recent portfolio.
Acting aside, Pattinson is also a singer, having sung and co-written for several film soundtracks. Also, in 2010, he was named by Time magazine as one of the 100 most influential people in the world and was featured in the Forbes Celebrity 100 list.
When Is The Contemporary Curated Sale?
The live auction will occur at Sotheby's New York on September 30th, 2022. A preview of six works chosen by Pattinson will be on view as an exhibition from September 23 to 29.
Final Thoughts
The convergence of Hollywood celebrities and the fine art world, outside of the status as collectors, will be interesting to unpack. The "Contemporary Curated" series offers a unique perspective by offering to market a specific taste of a highly influential person from an entirely different discipline.
Is this a marketing scheme? Possibly. But does it also bestow a level of diversity into the auction catalogue as opposed to the artists we see sale after sale –yes. The premise of Contemporary Art is that it is new and reflects the contemporary age. I think a guest-curated sale executes that perfectly.
And for those interested in bidding during this sale, Pattinson has some words of advice for beginning your art collection, "Only acquire pieces that you're going to love, no matter what. Just having something which you're going to keep for the rest of your life is probably the best idea."
---