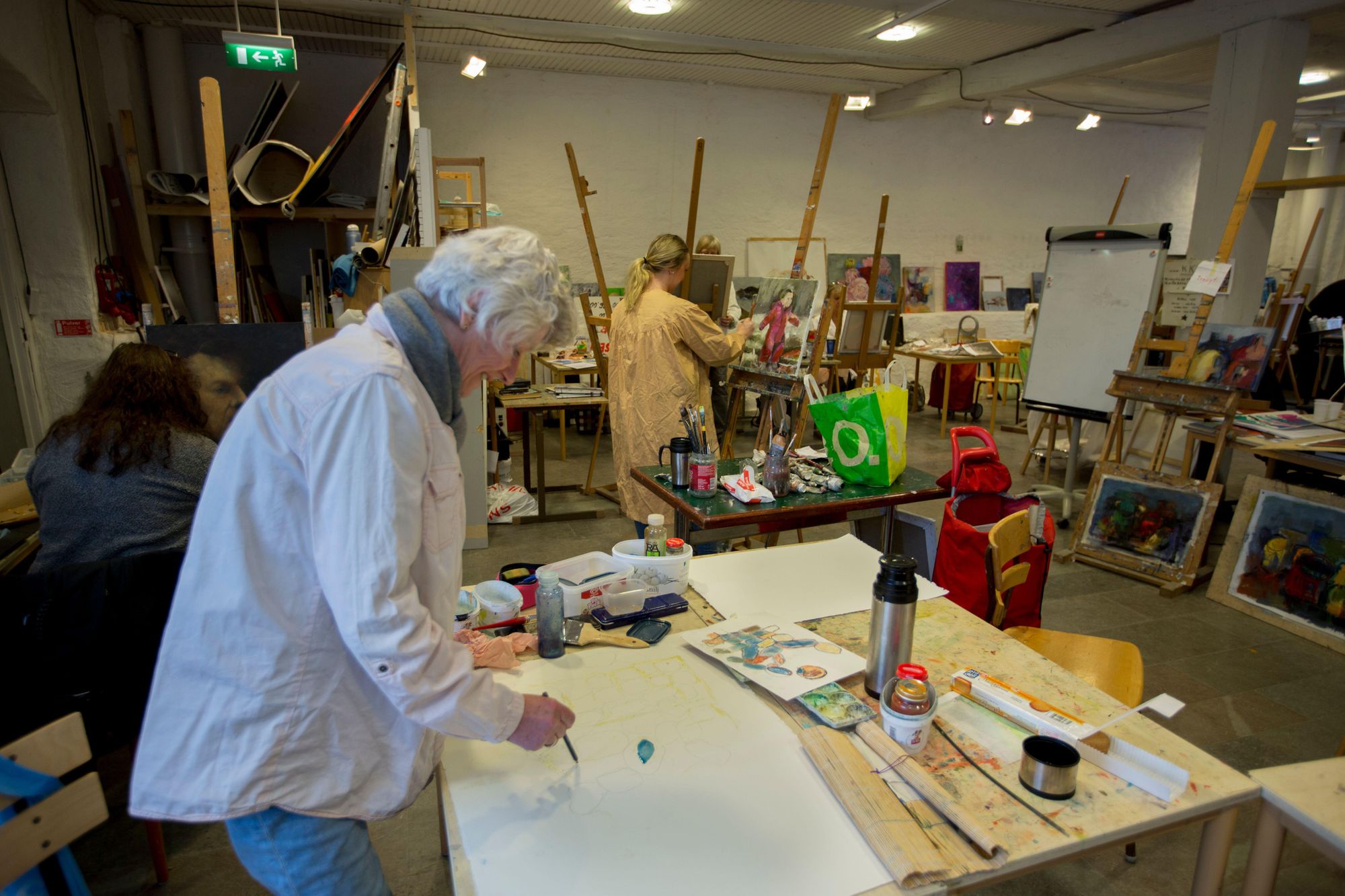 Masterworks' Guide to Art Schools In The Southeast
---
When it comes to honing in on your creative skills and expanding your knowledge in arts and design, secondary education is not something many stray away from. We compiled a list of some of the best Art and Design schools in the nation based on retention and graduation rate* … starting with those in the Southeast.
*All data provided from the Department of Education and National Center for Education Statistics as of 2021.
Founded in 1869, the Corcoran school of art and design was established by merchant William Wilson Corcoran as a place to house his gallery which was one of the first publicly accessible collections. The School expanded through the years and received accreditation in the mid-1970s. Today, the Corcoran school is recognized as being one of the nation's top art and design schools.
It features 11 programs of undergraduate study, ranging from art history to graphic design to photojournalism. The school prides itself on a teach through experience method granting students real-life application of their work through exhibiting and networking. Additionally, the program has a large endowment to offer scholarships and grants.
As private four-year university tuition is fixed. For 2020-2021, school year tuition and fees were $58,640. This is on the higher end for education, but it is worth it according to reports. The University has one of the highest retention rates among students at 88% and graduation rate at 85%
The campus and the iconic Flagg building sit near the white house, the Smithsonian, and other notable DC attractions and museums.
Nestled Into the Heart of Nashville Tennessee is Belmont University is Watkins College of Art. The Watkins School challenges individuals to develop their talent and refine their creative practice. In 2020 the Watkins school and Belmont University's art Department merge to expand their opportunities to students.
The school offers an array of disciplines ranging from Fine Art to graduate-level and design communications. Across all programs, students are required in their curriculum to complete an internship or student teaching position. This practice is part of the universities mission to prepare students for career readiness.
Undergraduate tuition and fees for the 2020-2021 year were $37,000.The Watkins College of art offers both need-based and merit scholarships with the submission of a portfolio of work to be considered. One of which is the Belmont Endowment which is also one of the largest in the nation.
With being centralized in Nashville, a hot spot for music and arts already, students have access to nightlife and events catered to their artistic and creative needs.
Also known ad VCUArts, the university was founded in 1928 as a single painting class. It wouldn't be until 1933 that the department was officially added to the University. VCU Arts has consistently ranked among the top 10 art programs by USNews. The university features 18 different undergraduate programs and 6 masters, with the Sculpture MFA occupying the top spot across the country.
VCUArts being a public university offers a difference in in-state and out-of-state tuition. For the 2020-2021 school year the in-state turion and fees were $14,710 and Out of state was $36,048.
Virginia commonwealth university is a research university and boasts several interdisciplinary opportunities. The Da Vinci Center for Innovation was established to make space for and encourage cross-disciplinary collaboration via a unique Collegiate model. The university has also established many institutional programs designed to promote diversity such as special institutes and centers
Residing outside Richmond, the university is in the vicinity of the great DC area and its blossoming art and museum scene.
Ringling College of Art and Design is a private college located in Sarasota Florida. The school's establishment was as a remote branch of the then larger Southern College. 1933 Ringling became independent from Southern college qualifying for accreditation in 1979.
The school offers 13 undergraduate programs including the first virtual reality development major. The foundation of the curriculum is rooted in liberal arts education claiming that it provides a positive foundation for the more specified degree courses.
Tuition as of the 2020-2021 school year was $49,540. Along with reporting an overall retention rate of 80% for their full-time students and holding a 78 % graduation rate as of 2012.
Ringling is in the small city of Sarasota Florida. Known mainly for its beautiful beaches and warm weather, Sarasota also fosters a small and lively art scene. Sarasota offers many local galleries as well as the Ringling Museum and the Salvador Dali Museum a short drive away in St. Petersburg.
The Savannah College of Arts and Design, better known as SCAD is a private art school that has locations in Savannah and Atlanta Georgia, as well as Lacoste France. The university was founded in 1979 by Richard G. Rowan, May L. Poetter, Paul E. Poetter, and current University president Paula Wallace.
As of now, SCAD offers one of the most diverse degree programs. They have programs spanning across several different disciplines with over 40 different degrees available at both graduate and undergraduate levels. SCAD is highly regarded for its graphic design. Film & Television, performing arts, and sequential art programs to note.
Tuition and fees for the 2020-2021 year were at $38,575. Savannah College of Art and Design has held a 74% retention rate amongst full-time students, as well as an overall graduation rate of 73% from 2012 onward.
SCAD also wants to enthrall the student population with many activities to either help network, inspire, and showcase their work. Most popular is the Savannah Film Festival that is held in October, deFINE ART (an art fair that brings contemporary artists to both Savannah and Atlanta), individual department quarterly shows, And more events.
Spanning across The historic downtown of Savannah Georgia, SCAD has been able to maintain a grip of preserving the city's architectural history. A medium-sized coastal city of the South features beautiful Spanish oak trees lined cobblestone streets, a budding downtown, and nightlife featuring great food, art galleries, theaters, and more.
---
---