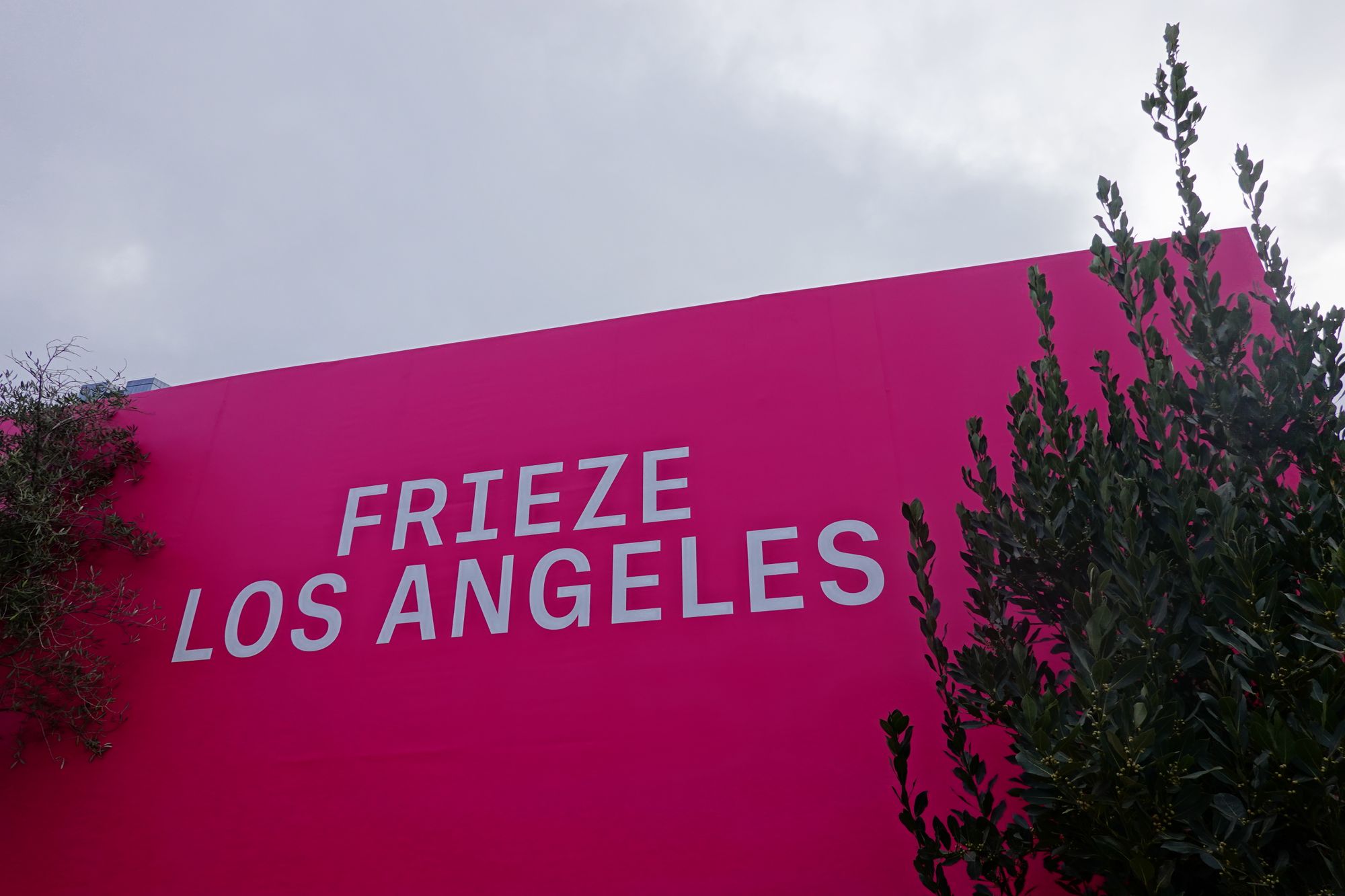 A Masterworks Frieze L.A. Recap
---
---
This past week was the blending of Hollywood's red carpet glamour and the glitz and glamour of the art world. We are of course talking about the art fair of the season, Frieze LA.
---
We briefly touched on the art fair in last week's Behind the Canvas, but today I am giving you the official recap of the gallery studded weekend including top booths, notable artworks, and the who's of attendees. A much-needed special thanks to our girls on the grounds of Clare Lenihan and Sophie Schneider for attending, we will get their input as well.
Let's begin with the top works of the weekend. Chris Burden's Dreamer's Folly (2010) was the backdrop of many notable Instagram features. The appeal may be based on the structure's sheer size and aerie and romantic aesthetic. Another reason for the buzz of Burden sculptural Masterpiece is that this was the first time that the sculpture was on display in the United States. Since its completion in 2010, the work has been featured primarily in the Rome office of Gagosian.
Another mega gallery that had an influx of visitors was Hauser & Wirth. Hauser & Wirth Dedicated their entire booth to female artist Camille Henrot's new watercolors. This was the first exhibition of these new works, Twenty four in total. Because sales are self-reported it is difficult to confirm this fact, but the gallery had stated that all of Henrot's artwork was sold within the first two days.
A big event that had a large attendance on Saturday was BIPOC Exchange. This was a communal space for emerging artists of color to discuss and promote each other's work and show support for the Los Angeles community.
What would be an art fair in Los Angeles without a little celebrity spotting? The VIP opening night was a major night for stars that double as collectors like Leonardo DiCaprio, Gwenyth Paltrow, Kendall Jenner, and Will Ferrell and his wife Viveca Paulin.
Sophie and Clare were able to attend Sunday evening and although the tail end of the festivities, the fair and event were bustling as if it were opening day. Some of their favorite artworks were those by Takashi Murakami and Camille Henrot. They described the fair to be a delightful take of the LA art scene. "Everything was colorful and lively" there were "sprinkles" of digital art – something we are sure to see more of next year.
---
---