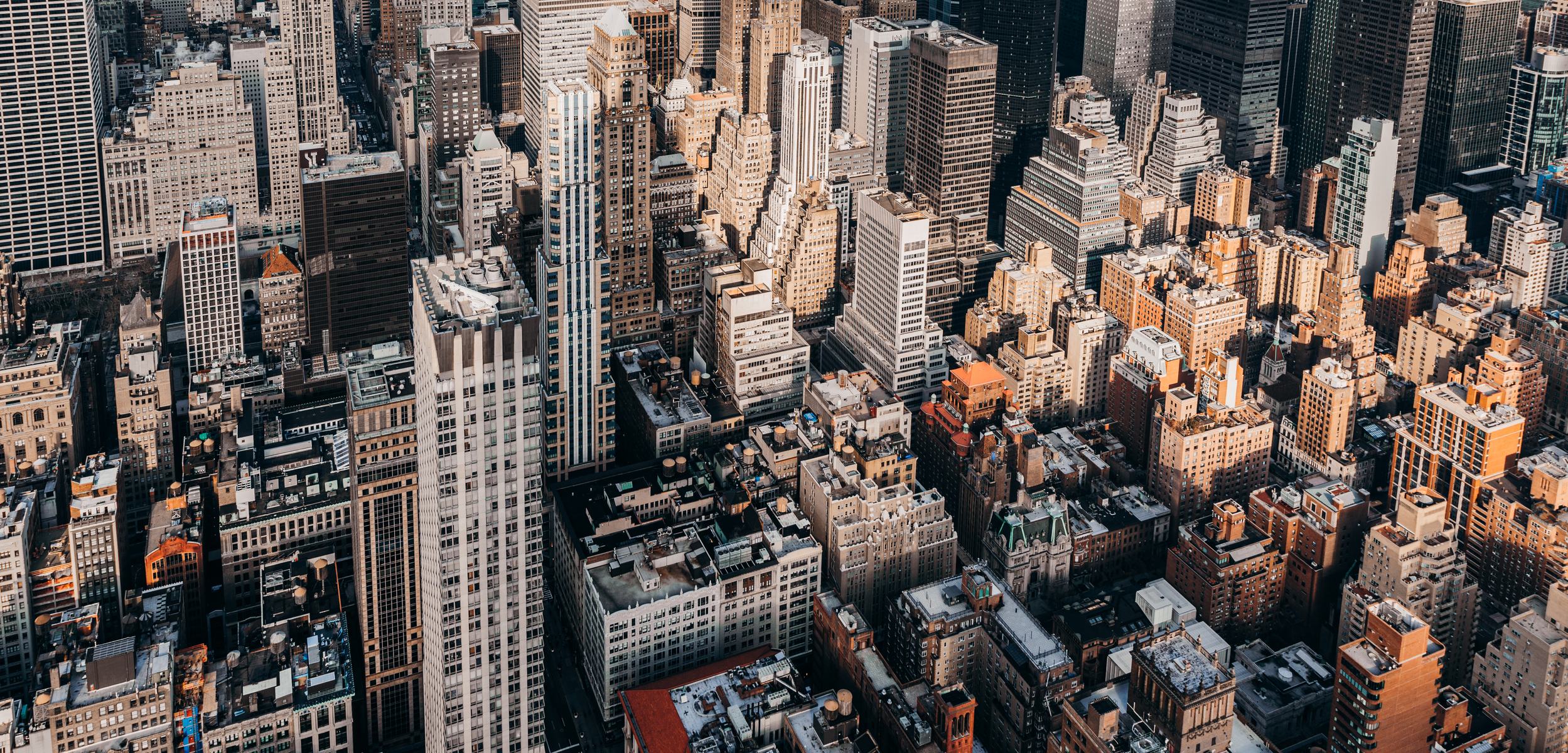 The NYC Art Gallery Overview
---
New York is one of the dominant destinations for the global art market and serves as the art capital of the United States. The city offers a bustling variety of museums and galleries to suit any kind of art lover.
Here are some of NYC's best art galleries whether you want to see some of the biggest names in the art world or immerse yourself in the emerging scene and discover the next Basquiat or Hirst.
To make things easier This overview separates the art galleries by New York neighborhoods to make planning your next art walk or cultural day a breeze.
Lower East Side
Start with the galleries of the Lower East Side. This is a vibrant neighborhood that is rich with artistic flair and history. Considered with being the birthplace of the graffiti movement in New York, the LES is filled with emerging artists that are bending the rules of fine art.
Bereau
Bureau is a contemporary art gallery that can be found on 178 Norfolk street. The gallery was established in 2010 by Gabrielle Giattno to provide a space for a diverse group of emerging artists. The art gallery currently represents 19 different artists that range in medium from drawing to installation. Presenting seven exhibitions a year, Bureau strives to showcase artists that want to push the boundaries of artistic expression.
Mark Gallery
Mark Gallery is a contemporary art gallery and art advisory with locations in both the Lower East Side and a satellite location in East Hampton. The gallery is primarily known for showcasing emerging and mid-career artists. Founded and directed by Arielle Mark, the gallery also serves as an art consultancy, and advisory service, and curates a variety of shows.
Van Der Plas Gallery
Van Der Plas is a contemporary art gallery located in the heart of the Lower East Side. Van Der Plas Gallery stays true to the community's roots with a specialized focus of Outsider and Street art. The subject of Outsider Art speaks to artistic practices that engage unconventional modes, falling outside of the art historical canon. Van Der Plas represents artists such as graffiti pioneer Al Diaz and the 'Van Gogh of the East Village', Kevin Wendell.
Other Galleries to See in the Lower East Side:
Richard Tattinger Gallery
Thomas Nickles Project
Cindy Rucker Gallery
Foley Gallery
François Ghebaly
Half Gallery
Hannah Traore Gallery
Hashimoto Contemporary
High Noon
Krause Gallery
Perrotin Gallery
Mckenzie Fine Art Inc.
Shin Gallery
Spencer Brownston Gallery
Thierry Goldberg Gallery
The Hole
Peter Blum Gallery
Seregent's Daughters
Chelsea
The Chelsea art district is one of the most important and influential art districts in the world. It's concentrated largely between West 18th and West 28th streets and 10th and 11th avenues. The neighborhood features a plethora of galleries including some of the global mega galleries representing well-known and established artists, making it an attraction for any art lover.
Kasmin Gallery
Founded by its namesake as the Paul Kasmin Gallery in 1989, the Kasmin gallery has served as one of the premier galleries specializing in Modern and Contemporary Art. Today the gallery represents a number of well-established artists as well as the estate of recognized artists such as Lee Krasner.
Lisson Gallery
Lisson is one of the most influential and longest-running international contemporary art galleries in the world. The gallery as a whole represents more than 60 international artists across its 6 locations, and the Chelsea location can be found on west 24th street. Lisson Gallery pioneered the early careers of important minimal and conceptual artists such as Donald Judd and Robert Ryman. Today, the gallery remains a hub of influence in minimalist and contemporary art.
Gladstone
Gladstone is a leading contemporary art gallery with locations in New York on west 21st street. They represent more than 70 artists as well as major foundations and estates, including the estate of Keith Haring. Founded by Barabara Gladstone in 1980, the gallery contributed to the introduction of international artists to an American audience.
Other galleries to see in Chelsea
Carter Burden
Heller Gallery
Davidson Gallery
Paula Cooper Gallery
Marlborough
Pace Gallery
C24 Gallery
Jack Shainman Gallery
Hauser & Wirth
Lehmann Maupin
Gagosian Gallery
Kravets Wehby Gallery
Elizabeth Harris Gallery
Skoto Gallery
Ethan Cohen Gallery
Petzel Gallery
Praxis
The Upper East Side
Home to some of the best museums the city has to offer like The Metropolitan Museum of Art and The Guggenheim, the Upper East Side is not limited to just the museums for viewing art. Lined along the blocks of 69th to Harlem, the UES offers art for everyone's tastes.
David Zwirner
David Zwirner is a contemporary art gallery with locations in New York, London, Paris, and Hong Kong, and currently represents more than seventy artists and estates. The gallery has been home to innovative, singular, and pioneering exhibitions across a variety of media and genres.
Active in both the primary and secondary markets, David Zwirner has helped foster the careers of some of the most influential artists working today, including Yayoi Kusama and Kerry-James Marshall, and has maintained the long-term representation of a wide-ranging, international group of artists.
Lévy Gorvy
Lévy Gorvy, formed by Dominique Lévy and Brett Gorvy, is an international gallery devoted to the highest levels of connoisseurship and collecting in the fields of modern and contemporary arts. Lévy Gorvy maintains four gallery spaces in New York, London, Paris, and Hong Kong. The gallery fosters continued dedication to the living artists and artists' estates it represents and pursues a robust program of exhibitions and multidisciplinary events.
Mnuchin
Mnuchin Gallery is located in the historic five-story townhouse at 45 East 78th Street on Manhattan's Upper East Side and is dedicated to presenting museum-quality exhibitions of postwar and contemporary art. Owner and founder Robert Mnuchin, whose passion for the arts developed through his childhood. With this and his long-standing career in the financial sector as the head of the trading desk at Goldman Sachs, began a successful second career as an art dealer in 1992.
Other galleries to visit in the Upper East Side:
Franklin Parrasch Gallery
Ippodo Gallery
Mark Murray Fine Paintings
Moeller Fine Art
Meredith Ward Fine Art
Meredith Rosen Gallery
Nuemann Gallery
Neue Gallerie New York
Claire Oliver Gallery
Heath Gallery
Valerie Goodman Gallery
Van Doren Waxter
Spainerman Modern
Leo Koeing
Leon Tovar Gallery
Jonathan Boos
Jane Kahan
DI DONNA
Waterhouse & Dodd
---