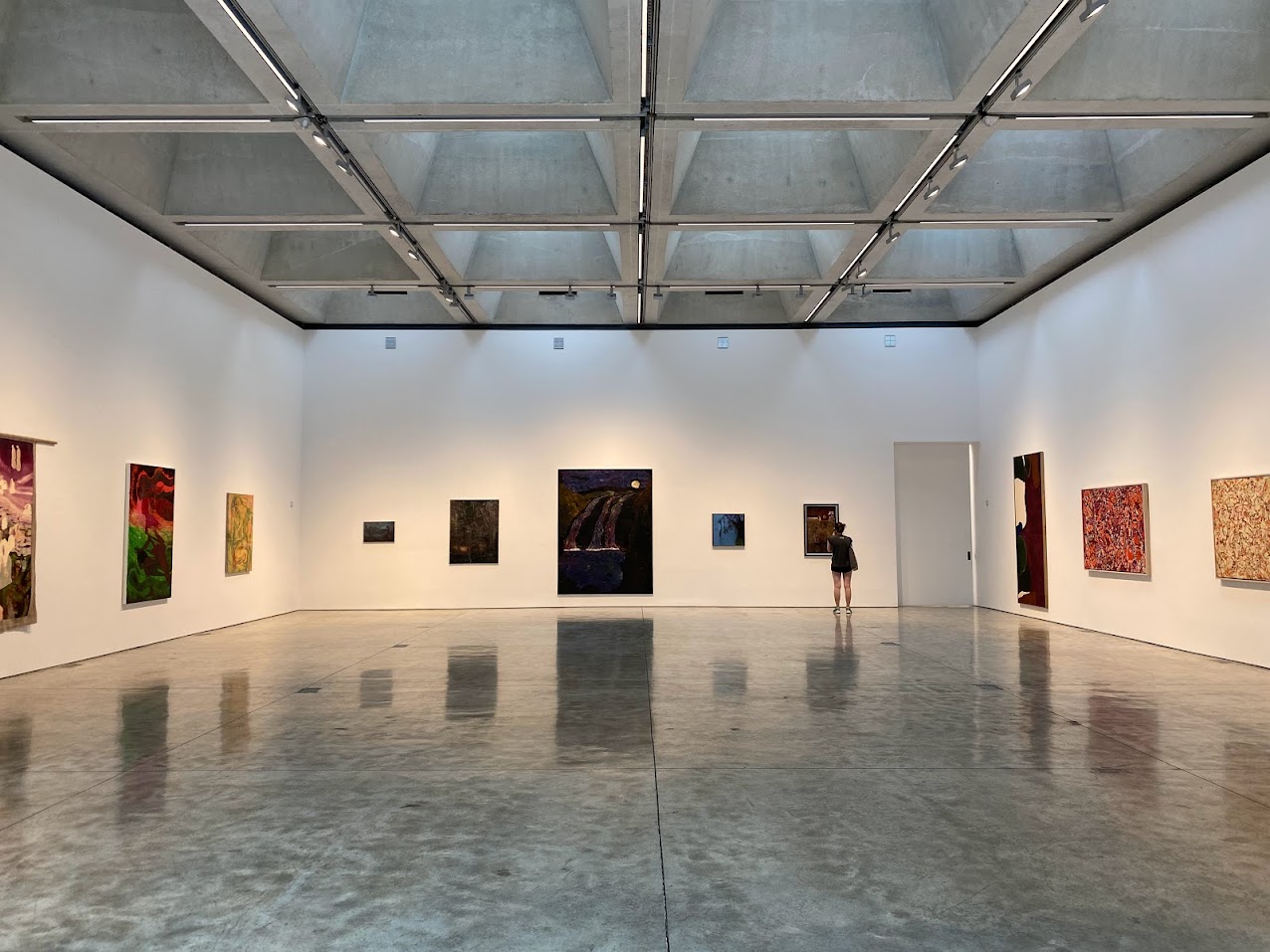 Kasmin Gallery: Gallery Overview
---
Since its inception in 1989, The Kasmin Gallery has offered art lovers and enthusiasts something different to see throughout its multiple locations. The gallery is committed to supporting an ongoing dialogue with influential Modern and Contemporary artists, representing several generations of internationally recognized artists working in various mediums.
History of the Kasmin Gallery
Founded in 1989 by the eponymous art dealer Paul Kasmin, the gallery opened its first doors in a small location in SoHo, NYC, as the Paul Kasmin Gallery. After some success at the SoHo location, the gallery moved to Chelsea in 2000. Kasmin was among the first galleries to move to Chelsea and continues to expand its program to include more artists and estates.
Paul Kasmin grew up the son of successful art dealers in London. From birth, art was an inescapable aspect of Kasmin's life. His father was the notable John Kasmin, an early representative for artists like David Hockney, Barnett Newman, and Frank Stella. Being immersed in this bohemian lifestyle in London led Kasmin to pursue an education in Art History from the University College London and then later Courtland Institute of Art.
Kasmin found his way to New York when opening a joint office with writer Danny Moynihan. Originally the business was a photography studio and dealer service. This became the first iteration of the Paul Kasmin Gallery.
After moving the space to Chelsea, the gallery began to shift to a more personal direction for Kasmin. This included exhibitions that were devoted to the work of his father's gallery as well as the paintings of his great-grandfather, William Nicholson. Kasmin's curation was more aligned to his personal taste rather than following the trends — which is still seen in curated exhibitions today. For example, in 2007, Kasmin gave the first New York exhibition in nearly 30 years to the furniture sculpture artists Claude and François-Xavier Lalanne, and since has featured designs as a major focus of the gallery's scope.
In 2017, Kasmin commissioned architect Markus Dochansch to build a new gallery space on West 27th Street. This project continued through Kasmin discovering he had cancer. The new gallery space opened in 2018, but Kasmin, unfortunately, passed in 2020.
In its almost 33 years, the Kasmin Gallery has helped cultivate, host, and represent some of the most influential artists of our time and continues to expand the boundaries of gallery representation toward artists and designers.
Artists Represented
The Kasmin Gallery currently represents 42 artists and estates. The gallery's roster includes a diverse range of artists and designers, including masters of their craft that helped shape their own period. Some iconic highlights include Lee Krasner, Max Ernst, and Robert Indiana. While the gallery represents many influential artists, it also provides a spotlight and platform to lesser-known artists like Elliot Puckette, Jane Freilicher, and James Nares.
A complete list along with artist bios and examples can be found at Kasmingallery.com.
Exhibitions
The Kasmin gallery puts on some of the most unique exhibitions you can see in New York. Because the gallery is loyal to an eclectic cohort of artists, it is dedicated to presenting a distinctive range of art and media.
Below is a list of some upcoming and previous exhibitions.
Upcoming
Vaness German Sad Rapper Sept 8 – Oct 22
Sara Anstis Procession Sept 8 – Oct 29
Previous
A Curated Show by Katy Hessel Dissolving Realms Jun 10 – Aug 12
Lyn Lui Dogville Jun 10 – Aug 12
Mark Ryden Animal Secrets May 19 – Jul 30
Location
If interested in browsing a unique gallery next time in Chelsea, here are the locations of the Kasmin Gallery and the rooftop sculpture garden, which is viewable from The High Line at 27th street with access on 28th street:
509 W27th Street, 297 Tenth Ave, 507 W 27th Street.
---