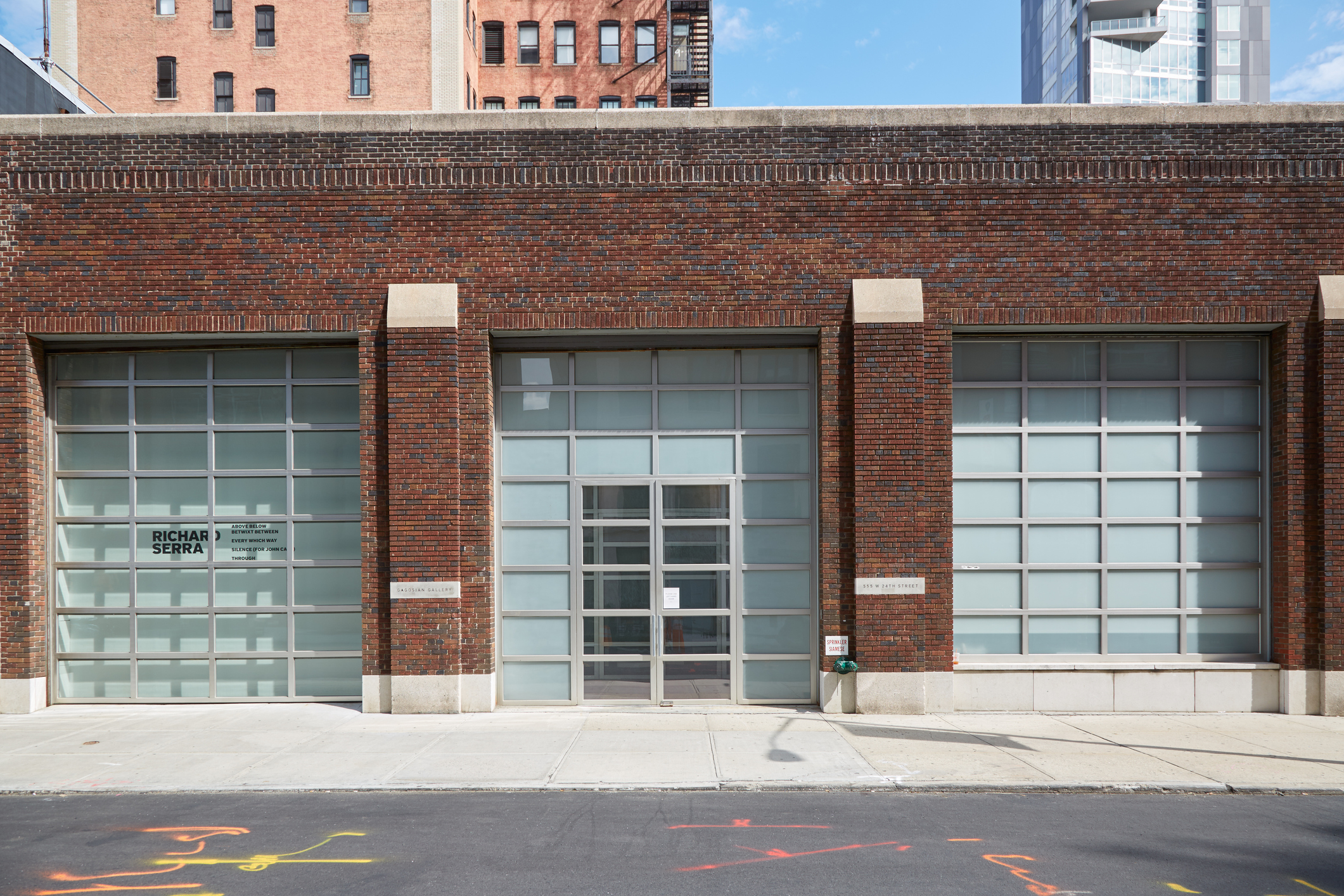 Gagosian: Gallery Overview
---
Larry Gagosian has done more to change the face of the Contemporary Art world than any other dealer. His eponymous gallery represents some of the most prolific contemporary artists of the time.
In forty years since its inception, Gagosian has evolved into a global network with twenty-one exhibition spaces and global dominance and oversight of the Contemporary Art world. 
To learn more about the global mega gallery and its flagship New York location, read on. 
History of Gagosian
Gagosian was founded by American art dealer Larry Gagosian. Born to two Armenian immigrants, Larry began participating in the art business by selling posters while attending UCLA, having no previous association with the art world. His humble poster shop developed into its own gallery space where Gagosian would showcase up-and-coming contemporary artists in the Los Angeles area.
Larry Gagosian opened his first iteration of Gagosian in Los Angeles in 1980, specializing in modern and contemporary art. The Los Angeles gallery showed the work of young contemporary artists such as Eric Fischl, Jean-Michel Basquiat, and David Salle. It wasn't until the mid-80s, after seeing the success coming from New York contemporary artists, that Gagosian began its way to the east coast. 
Gagosian in NYC
The first New York gallery opened in SoHo and mounted exhibitions dedicated to the history of the New York School, Abstract Expressionism, and Pop Art by showing the earlier work of Robert Rauschenberg, Roy Lichtenstein, and Willem de Kooning.
In the late 1980s, two new locations opened in New York, one on 23rd street and the other at 980 Madison Avenue. Andy Warhol was exhibited at both New York galleries, in collaboration with the Andy Warhol Foundation, including exhibitions of his Rorschach Paintings, Camouflage Paintings, Late Hand-Painted Paintings, and more.
In 1999, Gagosian Gallery moved from SoHo to west 24th Street, in NYC'sChelsea neighborhood. The new space was fully completed in September. The large viewing space at west 24th Street allowed Gagosian artists, such as Richard Serra and Damien Hirst, to exhibit large-scale works with great flexibility.
Gagosian Expands Internationally
In spring of 2000, Gagosian became an international gallery with the opening in London on Heddon Street, near Piccadilly, then the largest commercial art gallery in London. Later that year in September 2000, in New York, Gagosian held the Hirst show, Damien Hirst: Models, Methods, Approaches, Assumptions, Results and Findings.
To complement the west 24th Street gallery, a Richard Gluckman designed space on West 21st Street opened in October 2006. A joint exhibition with the 24th Street gallery, Cast a Cold Eye: The Late Works of Andy Warhol, launched Gagosian Gallery's second location in Chelsea and third location in New York. In 2009, the 21st Street gallery held an exhibition of Pablo Picasso's late works entitled Mosqueteros. These types of exhibitions and expansions are still common today, with the gallery boasting an astounding 21 locations internationally.
Through massive expansion internationally and what seems to be a career of great success with the dealings of contemporary art transcending 40 years and counting, Gagosian Gallery has never shied from redefining the status quo.
Artists Represented by Gagosian
Gagosian's vibrant contemporary program features the work of leading international artists, including Georg Baselitz, Ellen Gallagher, Andreas Gursky, Anselm Kiefer, Jeff Koons, Takashi Murakami, Ed Ruscha, Richard Serra, Taryn Simon, Rachel Whiteread, and many others.
Additionally, unparalleled historical exhibitions are prepared and presented on the work of legendary artists such as Francis Bacon, Alexander Calder, John Chamberlain, Willem de Kooning, Lucio Fontana, Helen Frankenthaler, Alberto Giacometti, Roy Lichtenstein, Piero Manzoni, Claude Monet, Henry Moore, Jackson Pollock, David Smith, Cy Twombly, Andy Warhol, and others.
Altogether, Gagosian's roster includes 100 artists and counting. This is one of the largest galleries that strives to represent the artistic giants of the modern and contemporary world.
Upcoming Exhibitions
Dan Colen Lover, Lover, Lover  Sept 7- Oct 22
Rick Lowe Meditations on Social Sculpture  Sept 8- Oct 22
Urs Fischer Denominator Sept 9- Oct 15 
Representation at auction
Gagosian Gallery aims to maintain the price level of its artists by actively playing a role at art auctions. Gagosian Gallery purchased Ed Ruscha's Angry Because It's Plaster, Not Milk (1965) for $3.2 million at Phillips de Pury in 2010, establishing an auction record for that artist.
Locations
Although the gallery hosts an impressive international presence, there are six flagship locations in New York City alone. If you want to check out any of the upcoming exhibitions at one of the galleries, check out the locations below.
980 Madison Avenue
976 Madison Avenue
821 Park Avenue
555 West 24th Street
541 West 24th Street
522 West 21st Street
---