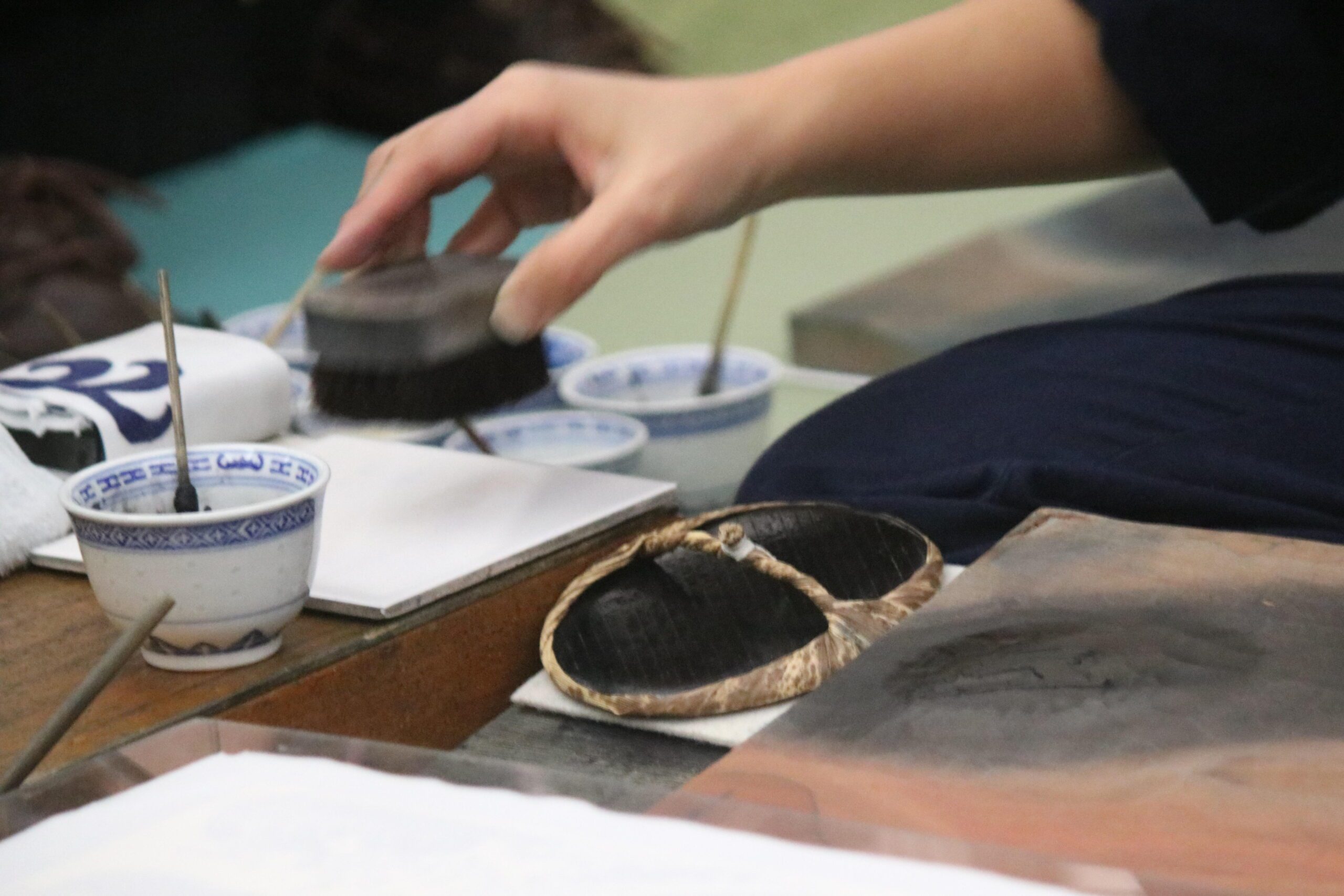 Exploring the World of Takato Yamamoto
---
(b. 1960, Japan) Takato Yamamoto is a contemporary Japanese illustrator. His art explores a unique dynamic between the influence of European gothic themes presented in a traditional Japanese ukiyo-e style. This crossover is a style that Yamamato describes as " Heisei Estheticism". 
Yamamoto was born in 1960 and received a degree from the University of Tokyo Zoekie in 1983. After graduation, Yamamoto began a career as a commercial illustrator primarily for advertising. It was not until the 1990s that Yamamato began experimenting with discovering his own personal style as an independent artist.  
View this post on Instagram
Yamamoto's Artistic Style 
Yamamoto became deeply intrigued in the study of Ukiyo-e prints, a traditional Japanese woodblock print style popularized during the 17th to 19th centuries. These prints would primarily feature scenes of feminine beauty, kabuki players, wrestlers, historical and folk tale settings, scenic views, and vistas. Many of the imagery that is prevalent in these traditional examples are translated over to Yamamoto's oeuvre with his dark color palette and grim choice of subject matter. 
Yamamoto's art is intensely confrontational. His almost surrealistic paintings frequently explore themes of death, murder, and sensuality. His art too falls on recurring concepts that draw parallels such as purity and devastation, gloom and brightness, terror and attraction. Yamamato achieves this by creating strikingly beautiful and horrific images. 
Some of the most common recurring images in Yamamato's art are those of vampires, lolita characters, and plays off of western stories. His way of storytelling through visuals is congruent with his detailed yet subtle images. 
View this post on Instagram
Yamamoto uses a small moody dark color palette throughout his artwork. This is to evoke a similar emotion to his own images. His style takes a lot of influence from the 19th and early 20th century Art Nouveau style. Yamamoto incorporated key pillars of the style through his use of graceful linear contours and decorative organic forms. Although the art nouveau style was prevalent in Europe, there are many ties between the french style and that of the Japanese Ukiyo-e prints, which harbored the greatest influence on Yamamoto. 
What is illustrated as a result is the Heisei Estheticism that Yamamoto created. This was also influenced by much of the modern manga and of course Japanese woodblocks. His current motifs fuse sex and death, providing the viewer a narcotic quiet at the crossroads of passion and fear. 
Exhibition History & More 
Aside from his premier exhibition in 1998, Yamamoto also has been featured in several others recently throughout Japan and the world including HB Gallery (2001), Span Art Gallery (2002), Kinokuniya (2010), and Athens Gallery (2012). 
Yamamoto's work is now the feature of many Manga novels and magazine covers.
View this post on Instagram
---