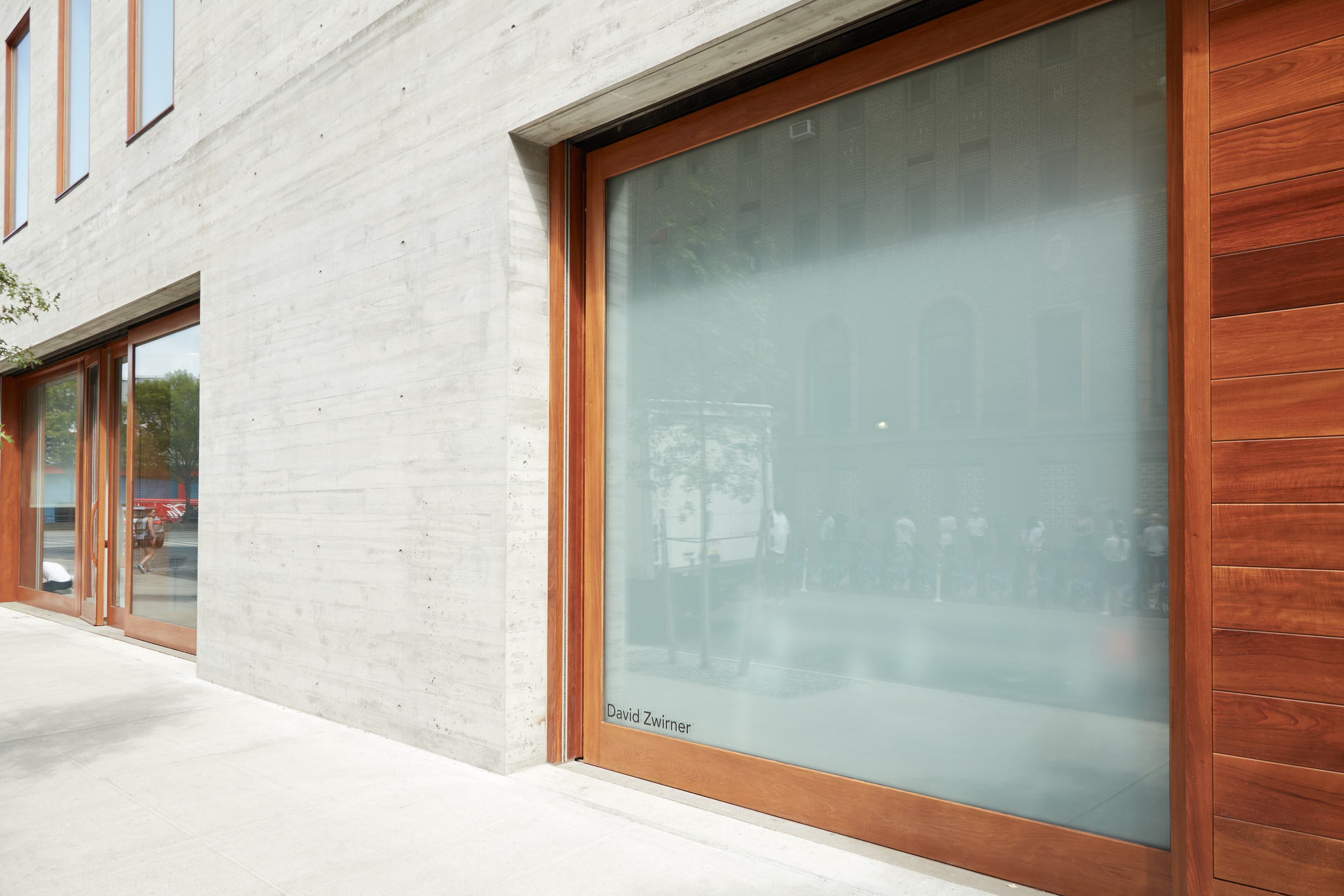 David Zwirner: Gallery Overview
---
David Zwirner is one of the leading contemporary art galleries in the world, with locations in New York, London, Paris, and Hong Kong. The gallery represents an incredible range of 21st-century and contemporary international artists and estates, from European masters of the past century to American minimalists.
David Zwirner is noted for its challenging and forward-thinking exhibitions, showcasing artworks across a variety of media and genres.
History of David Zwirner
The David Zwirner Gallery was founded by German art dealer David Zwirner, who still owns the iconic spaces.
Zwirner was introduced to art at an early age through his father, art dealer Rudolf Zwirner. David grew up in a home that doubled as a gallery on the ground floor in Cologne, Germany where he was able to fully immerse in his father's business and have a first-class seat to study contemporary art. He would then relocate to New York City to attend NYU.
In 1993, the first David Zwirner Gallery opened its doors at 43 Green Street in Soho New York with the intention of showcasing an international mix of contemporary artists, including the late Austrian painter Franz West.
With the support of the New York fine art group the gallery continued to amass an international following of artists and dealers, while it simultaneously collected critical acclaim.
With continued growth, the gallery moved to West 19th street in the Chelsea neighborhood of New York City in 2002. This expansion continued with Zwirner adding a neighboring space on west 19th street and an additional satellite outpost on east 69th street.
From 2000 to 2009 Zwirner partnered with Iwan Wirth, co-founder of the gallery Hauser & Wirth, in a joining gallery named Zwirner & Wirth. The gallery was located on New York's Upper East Side and focused on private sales. The collaboration yielded a series of exhibitions including Gerhard Richter: Early Paintings (2000); Bruce Nauman (2001); Cy Twombly: Letter of Resignation (2002/2003); Claes Oldenburg: Early Work (2005); David Hammons (2006); Joseph Beuys: Sculpture and Drawing (2007); and Dan Flavin: The 1964 Green Gallery Exhibition (2008).
In 2012 the gallery moved internationally with its first location in the heart of Mayfair London near Berkeley Square on Grafton Street. The next outpost to open was in the Marais district in Paris — the first location in continental Europe that opened in 2019.
Today the gallery is considered one of the leading international "Mega-Galleries," often compared to Gagosian, Hauser & Wirth, and Pace.
Artists Represented
David Zwirner Gallery currently represents 77 artists and estates. The gallerist's roster of some of the most influential and progressive blue-chip artists of the 20th and 21st- centuries, including the likes of Yayoi Kusama, Ruth Asawa, Donald Judd, Diane Arbus, and Barbara Kruger. A complete list can be found on the artist page of the gallery's website www.davidzwirner.com.
Exhibitions
David Zwirner hosts some of the best exhibitions that are entirely free in their many viewing rooms. These exhibitions are expertly curated and provide an invigorating experience of the artworks through the multiple gallery spaces.
Whether it's a Kusama infinity room or Luc Tuyman sunset, there is something for everyone. Below is a list of some upcoming exhibitions and previous ones.
Upcoming
Giacometti/Sandback L'Object Invisible Sept 3-24
A Maze Zanine, Amaze Zaning, A-Mezzaning, Meza-9 Sept 9-Oct 18
Thomas Ruff d.o.p.e. Sept 15-Oct 22
Past / Current
Barbara Kruger Jun 30-Aug 12
Tiona Nekkia McClodden Mask/Conceal/Carry July 13- Oct 8
Staring at the sun May 24- June 4
David Zwirner Books
Founded in 2014 as the stand-alone publishing house of David Zwirner, the David Zwirner imprint publishes catalogues, monographs, historical surveys, artist books, and catalogues raisonné related to the gallery's renowned exhibition program.
The imprint's commitment to scholarship and new approaches to writing is clear through the celebrated ekphrasis series. The series is dedicated to publishing rare, out-of-print, and new texts as accessible paperback volumes for the masses.
Visiting New York City
If wanting to take a visit for yourself to the gallery here are the four different locations addresses that be visited in New York City
Lower East Side
52 Walker St, New York, NY 10013
Chelsea
525 & 533 W 19th St, New York, NY 10011
537 W 20th St, New York, NY 10011
Upper East Side
34 E 69th St, New York, NY 10021
---