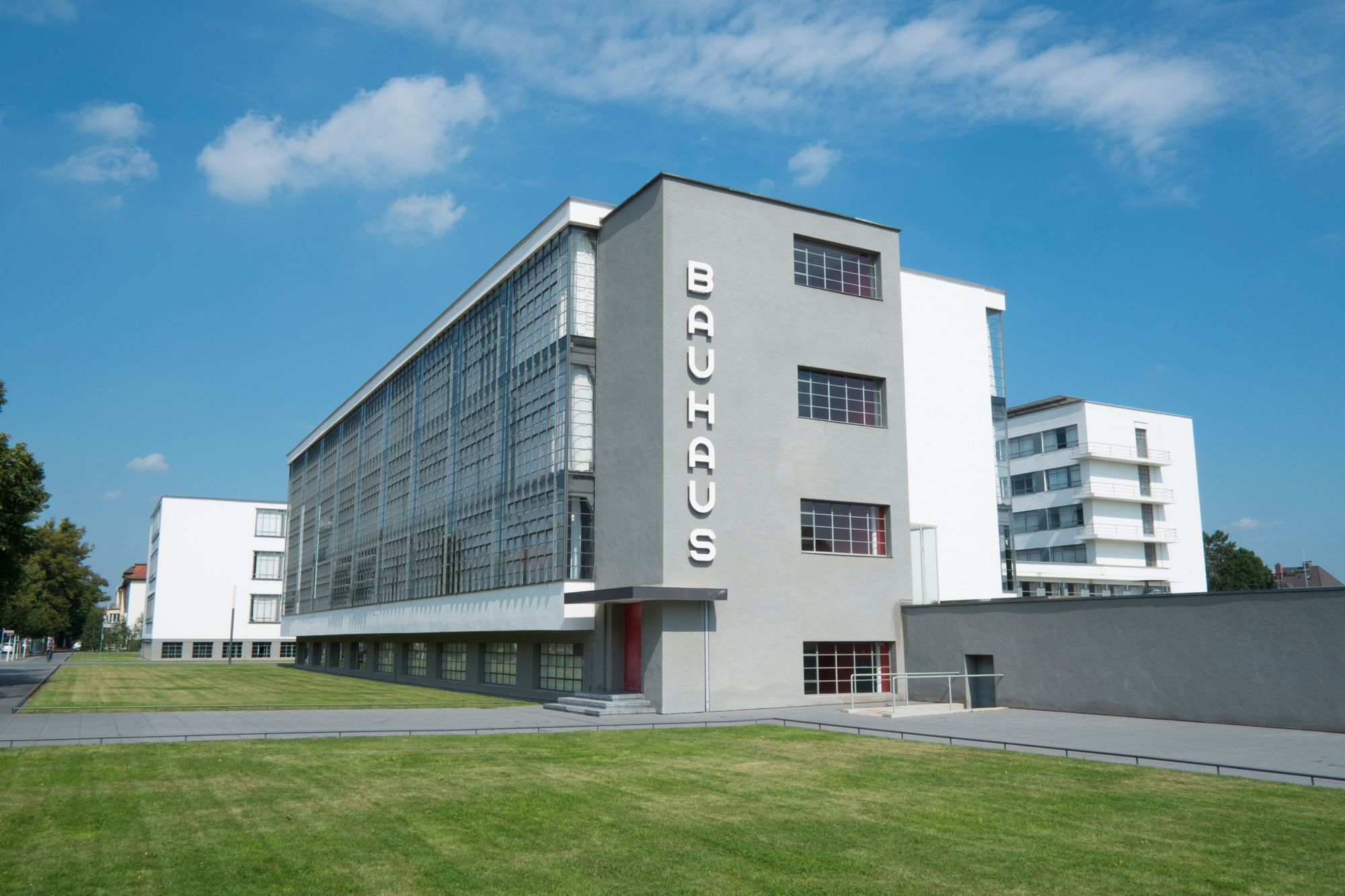 Highest Grossing Bauhaus Artists at Auction
---
Located in Dessau Germany is the wondrous world of Bauhaus design. The design school first opened its doors in 1919 in Weimar under the tutelage of Walter Gropius. The purpose of the design school was to conceptualize and create designs for the future. During its reign the school had nurtured and educated some of the greatest designers of the 20th century, changing the very concept of design. Features include furniture, textile, and small metals. Here is our list of the highest-grossing Bauhaus design at auction as of 2021.
---
Marcel Breuer
Lattenstuhl ti la chair c. 1924
Marcel Breuer (1902-1981) commonly known for his later in life contributions to architecture began his early career studying in the Bauhaus with furniture design. Probably best known for being the creator of the iconic Wassily chair this lot was his highest-grossing at auction bringing in $130,000 ( 110,000 euros) at the German auction house, Quittenbaum, last summer in June 2021.
Dining Table, Armstrong Rubber Headquarters in New Haven Connecticut c. 1969
Marcel also occupies the next spot on the list with his table. The original design was developed back in the 1930s and has been a favorite of Bauhaus-style collectors since. This one, in particular, fetched $121,000 at Phillips de Pury & Co. in 2007.
Anni Albers
With Verticles c. 1946
Wife of the Josef Albers, Anni Albers(1899-1994) was an American textile artist and printmaker credited with blurring the lines between traditional craft and art. Originally a student of Paul Klee (also on this list) she later went on to be the first textile designer to have a solo show at the Museum of Modern Art. This work is a great example of Albers's talent in weaving designs, fetching $125,600 at Philips de Pury in 2007.
Marianne Brandt
Tea infuser Model No. MT49 c. 1927
Following a great female artist is another that had continued to break glass ceilings. Marianne Brandt ( 1893-1993) was the first female to enter the small metals courses after petitioning the standard quo of women solely doing textiles. In this course, she excelled and was able to create designs that withstand the test of time. Her teapots are arguably the most popular like this one that sold to the Metropolitan Museum of Art in 2007 at Sotheby's for $361,000.
Josef Albers
Homage to Squares: Temperate c.1957
Just like his wife, Josef Albers was considered one of the major players of the Bauhaus. He was considered a junior master but the early stages of the school and later went on to instruct courses at the American equivalent, Black Mountain College. Part of his iconic series Homage to Squares, this one is beyond unique in its use of temperate colors, hence the name. This is also his highest-grossing sale, selling for $3,005,494 in 2017 at Sotheby's Contemporary Evening sale.
Paul Klee
Aufreb Und Weg (Segelflug) c 1932
Another master of the Bauhaus is Paul Klee(1879-1940). Along with Kandinsky, and Gropius, Klee led many of the courses since the inception of Bauhaus. His highly individual style was influenced by movements in art that included expressionism, cubism, and surrealism. Better known for his cubic work such as this one, Klee was a pivotal figure in the pre and post-war era of arts adaptation from pure aesthetics to deeper philosophical context and practice. This artwork, completed during the late portion of his stay at Bauhaus fetched $ 5,630,240 (£ 3,080,000 ) at the Christie's Impressionist and Modern sale in 1989.
Wassily Kandinsky
Bild Mit Weissen Linein ( Painting With White Line) c. 1913
Kandinsky and Bauhaus are almost synonymous. Arguably the most notable artist from the school and also the father of the philosophical and abstraction surrealist style coming from Europe during this era. One of his key courses at Bauhaus was a painting course where he augmented color theory with new forms of psychology being developed at the time. This work which predates his time teaching at Bauhaus is still important because it showcases the principle teachings from his publication, Point and Line to Plane, which is his deeper study into the philosophies of straight lines and points which are apparent in this painting. It sold for a staggering $42,264,403 in 2017 at Sotheby's Impressionist and Modern evening sale.
---
---