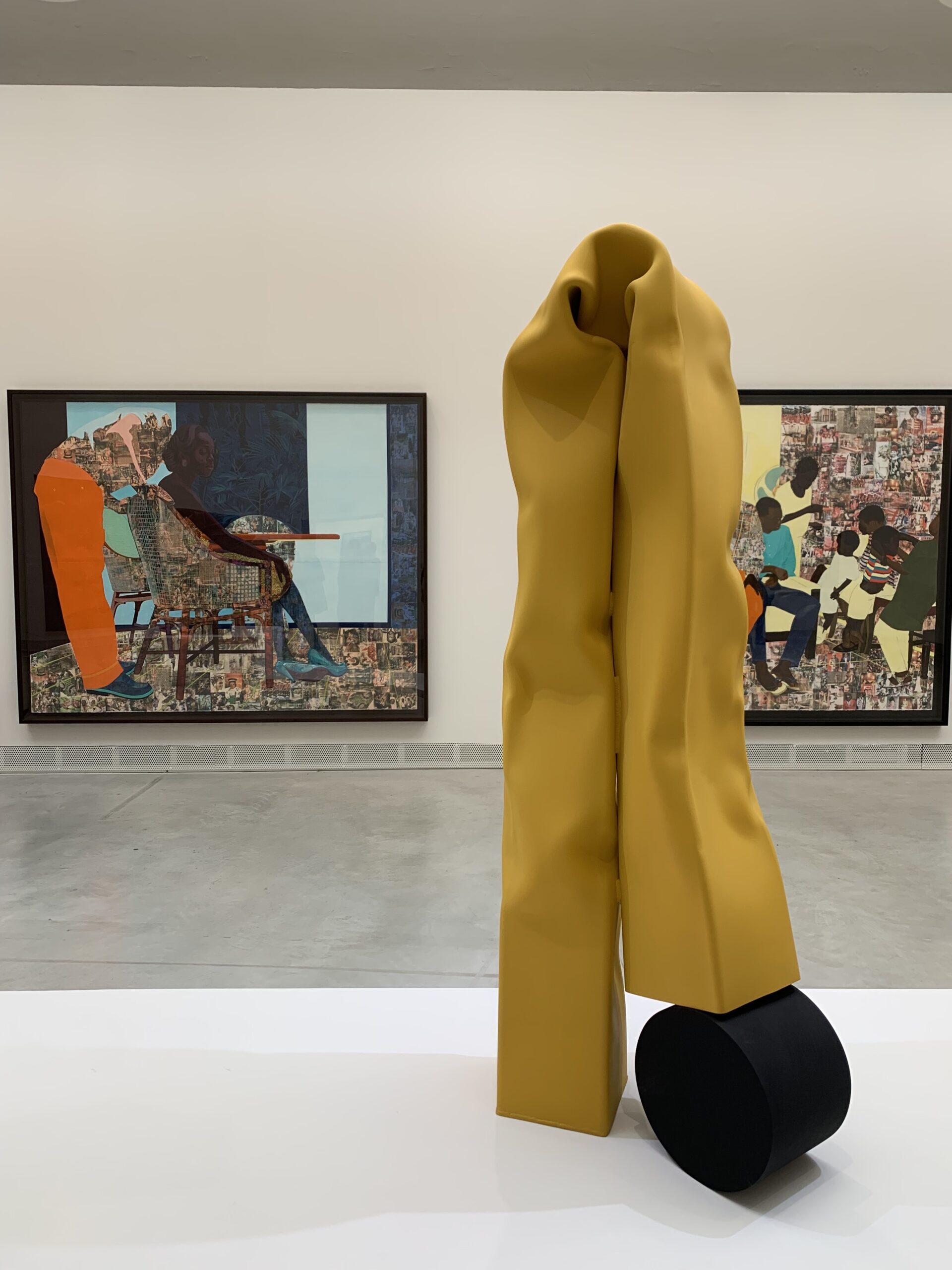 Women's History Month 2022: Artist Spotlights
---
March is Women's History Month. And as purveyors and fans of great female artistry throughout history, we wanted to give a spotlight to some of our favorite feminist artists from our collection and beyond. Here is a glimpse of and a short introduction of these badass women who didn't conform to gender norms and broke the glass ceiling for all women artists today.
Barbara Kruger (b. 1945 )
Barbara Kruger is an American conceptual artist and collagist associated with the Pictures Generation. She is most known for her collage style that consists of black-and-white photographs, overlaid with declarative captions, stated in white-on-red Futura Bold Oblique or Helvetica Ultra Condensed text.
Yayoi Kusama (b. 1929) Japanese contemporary artist who works primarily in sculpture and installation, but is also active in painting, performance, video art, fashion, poetry, fiction, and other arts. Her work is based on conceptual art and shows some attributes of feminism, minimalism, and art-pop. Kusama was inspired, however, by American Abstract Impressionism. She moved to New York City in 1958 and was a part of the New York avant-garde scene throughout the 1960s. Since the 1970s, Kusama has continued to create art, most notably installations in various museums around the world.
Lee Krasner (1908-1984)
Lee Krasner was an abstract expressionist painter with a specialty in collage. Often cited in history as an inconsequential figure to her venerable partner, Lee Krasner needed to walk a narrow line balancing her duties and role as a wife, then later her own needs and career. This confusion of identity during her marriage is only supported by the work before her marriage and after the demise of Pollock. With a triumphant career, in a male-dominated world where women were often undermined or condescended, Krasner was able to nestle herself amongst the top tier of the New York and international art scene.
Patricia Cronin (b. 1963)
Patricia Cronin is a contemporary conceptual artist that has worked in a variety of mediums. Her work ranges from watercolors to large installation pieces. Most of her work is inspired by her life and the discovery of her sexuality. Cronin works in different themes dealing with identity, mainly those of gender and sexuality. After growing up throughout the 1980s and 1990s, where visibility of the LGBTQ+ community was primarily negative, Cronin became very strongly opinionated in more political and human rights issues. Political subjects are present in almost all of Patricia Cronin's work, and a lot of it has to do with her own identity as a lesbian.
Lorna Simpson (b. 1960)
Lorna Simpson is an American Postmodernist photographer and multimedia artist. She is best known for her conceptual photography, first gaining prominence because of it during the mid-1980s. In her work, Simpson addresses issues of identity, gender, race, representation, difference, history, and memory, taking from her own personal experiences and conversations with others. Simpson depicts and interprets these themes in symbolic or allegorical ways through the use of form, the body, figures, space, objects, and narrative. Race is the one theme that spans across all her works, with emphasis on the experiences, perception, portrayal, and stereotyping of black women.
Artemisia Gentileschi (1593-1653)Italian Baroque painter. Gentileschi is considered among the most accomplished seventeenth-century artists, initially working in the style of Caravaggio. She was producing professional work by the age of fifteen. In an era when women had few opportunities to pursue artistic training or work as professional artists, Gentileschi was the first woman to become a member of the Accademia di Arte del Disegno in Florence and she had an international clientele. Many of Gentileschi's paintings feature women from myths, allegories, and the Bible, including victims, suicides, and warriors. Some of her best-known subjects are Susanna and the Elders (particularly the 1610 version in Pommersfelden), Judith Slaying Holofernes (her 1614–1620 version is in the Uffizi gallery), and Judith and Her Maidservant (her version of 1625 is in the Detroit Institute of Arts).
Guerilla Girls (f. 1985)Guerilla Girls is an anonymous group of feminist, female artists devoted to fighting sexism and racism within the art world. The group was formed in New York City in 1985 with the mission of bringing gender and racial inequality into focus within the greater arts community. The group employs culture jamming in the form of posters, books, billboards, and public appearances to expose discrimination and corruption. They also often use humor in their work to make their serious messages engaging. They are known for their "guerilla" tactics, hence their names, such as hanging up posters or staging surprise exhibitions. To remain anonymous, members don gorilla masks and use pseudonyms that refer to deceased female artists such as Frida Kahlo, Kathe Kollwitz, and Alice Neel.
---