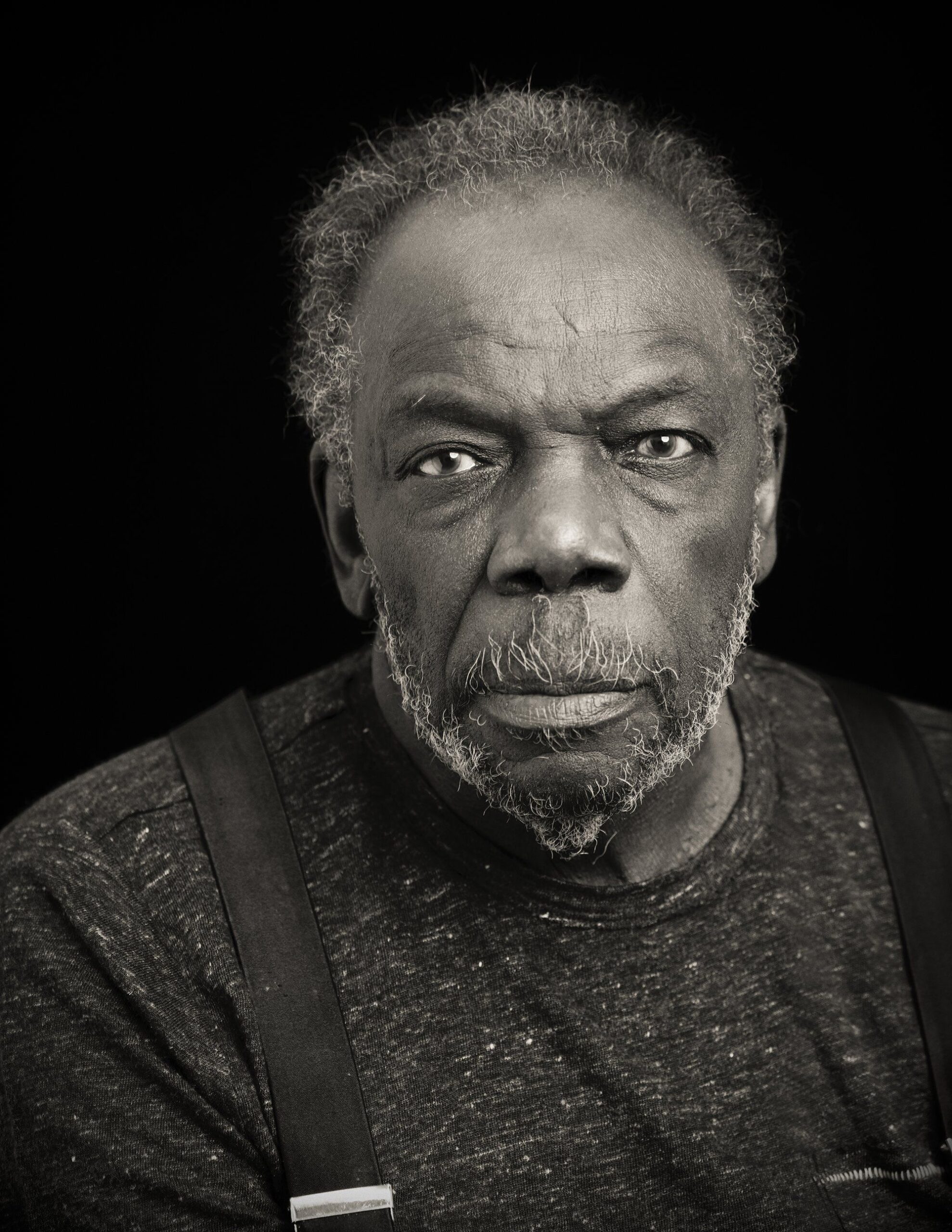 Who is Sam Gilliam?
---
---
Who is Sam Gilliam?
Sam Gilliam is an African American color field painter and what many critics had stated a lyrical abstractionist. Gilliam is most closely related to the Washington Color School, a group of artists that lived and worked in the Washington D.C. area that developed a form of abstract art from the New York-style color field paintings of the 1950s and 60s. Gilliam's work is most prominently known for his large draped canvas paintings that would clear the span of rooms and showcase his interpretation of abstract expressionism. As an African American artist, he is highly recognized as a major figure in the abstract painting movement and is a prominent artist in the American art world. Gilliam's work is part of 57 museum permanent collections including the Museum of Fine Arts in Houston, the Museum of Modern Art in New York, The Phillips Collection in D.C., and Tate Modern in London.
Biography
Sam Gilliam was born in Tupelo, Mississippi on November 30th, 1933. Shortly after his birth, his large family relocated to Louisville, Kentucky. It is important to note that Gilliam from a young age had a creative spark, he had mentioned that as a child he dreamt of becoming a cartoonist and spending most of his time drawing and sketching.
This dream of an artistic career became reality after graduating from the University of Louisville with a BA in Fine arts in 1955. A historic feat being a member of the second class of admitted African American undergraduate students. Later that year he held his first solo exhibition at the university. After serving a stint in the army, Gilliam returned to Louisville to continue his education with an MFA in painting. By taking a role teaching art at Washington's McKinley High School, Gilliam was able to devote more time to painting and developing his style during the weekdays. In 1962 Gilliam moved to Washington D.C. where he still resided until his death in 2022.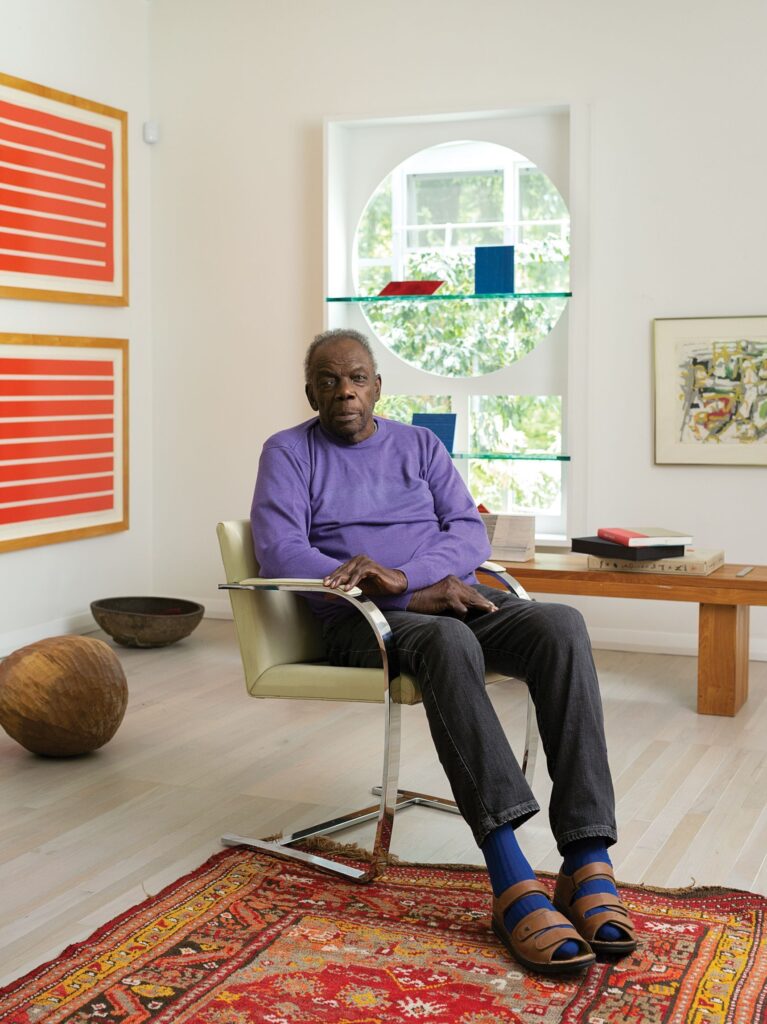 Sam Gilliam's Artistic Career
Sam Gilliam's career saw traction in the early 1960s. This could be seen as him counteracting with the political and social front of America with his declarative imagery and style. He wanted to push the envelope with abstraction and did so by just taking the raw canvas off the stretcher which was then painted in the color field style with acrylic almost giving a watercolor effect, and then being draped and suspended. Gilliam was the first to conceptualize this idea of an unsupported canvas which can be seen in his work through the 1970s. This allows each painting to change in each environment they are introduced to and how they create a sculptural effect in his paintings – something that is considered revolutionary in 20th-century art. One of the largest of his drape paintings is titled Seahorses, it consists of six separate parts and can be found in the Philadelphia Museum of Art. He has cited many artists as inspirations for his art, many are those of the German expressionist abstract painters like Paul Klee, Morris Louis, and Kenneth Noland.
His push for social reform was just not in his artwork but also in action. In 1971 He boycotted a major event at the Whitney Museum of American Art to show support in solidarity with the Black Emergency Coalition in protest of the museum curators failing to consult with black art experts in the selection of the artworks. Gilliam was also the face of such reform in the art world when in 1972, he represented the United States at the Venice Biennale. He was the first African American Artist to do so. In 2005 a major retrospective of his work was held at the Corcoran Gallery of Art, and in 2016, Gilliam was commissioned to produce a piece as part of the grand opening of the National Museum of African American History and Culture.
Most recently, a retrospective was held in 2022 at the Hirshhorn Museum in Washington D.C.
What is Sam Gilliam's Art Worth Now?
Sam Gilliam's art market has seen some high grossing sales in recent years, especially in the auctions. These are Gilliam's highest-earning paintings at auction to date as of February 2022.
Lady Day II ( 1971)
This work is a great example of  Sam Gilliam's signature color field style. A commanding 9 by 13 feet canvas summons the viewer into a dazzling aura of blues and reds, warm pinks, and golden yellows which emanate directly from the heart of the canvas. The work was featured at the Kunstmuseum Basel exhibition: The Music of Color. It sold at Christie's Postwar and contemporary art sale in November 2018 for $2.1 million.
Atmosphere (1972)
The atmosphere is another example of Gilliam's color field technique, but also features another new concept of the artist of beveled edges. Gilliam's edge paintings all feature this detail to further create a sculptural effect of the paintings. This painting was a part of the New York exhibition The Joy of Color, at the Mnuchin Gallery. Atmosphere sold at Sotheby's Contemporary art evening auction in November of 2021 for $1.85 million.
Pac (1970)
Pac again features the signature style of beveled edges and the color field style. This artwork was featured in the Frederick Gallery in Washington D.C previously on sale. It was sold at Christie's Postwar and contemporary art morning sale in November of 2019 for $1.4 million.
*All data courtesy of the Artnet database
---
---