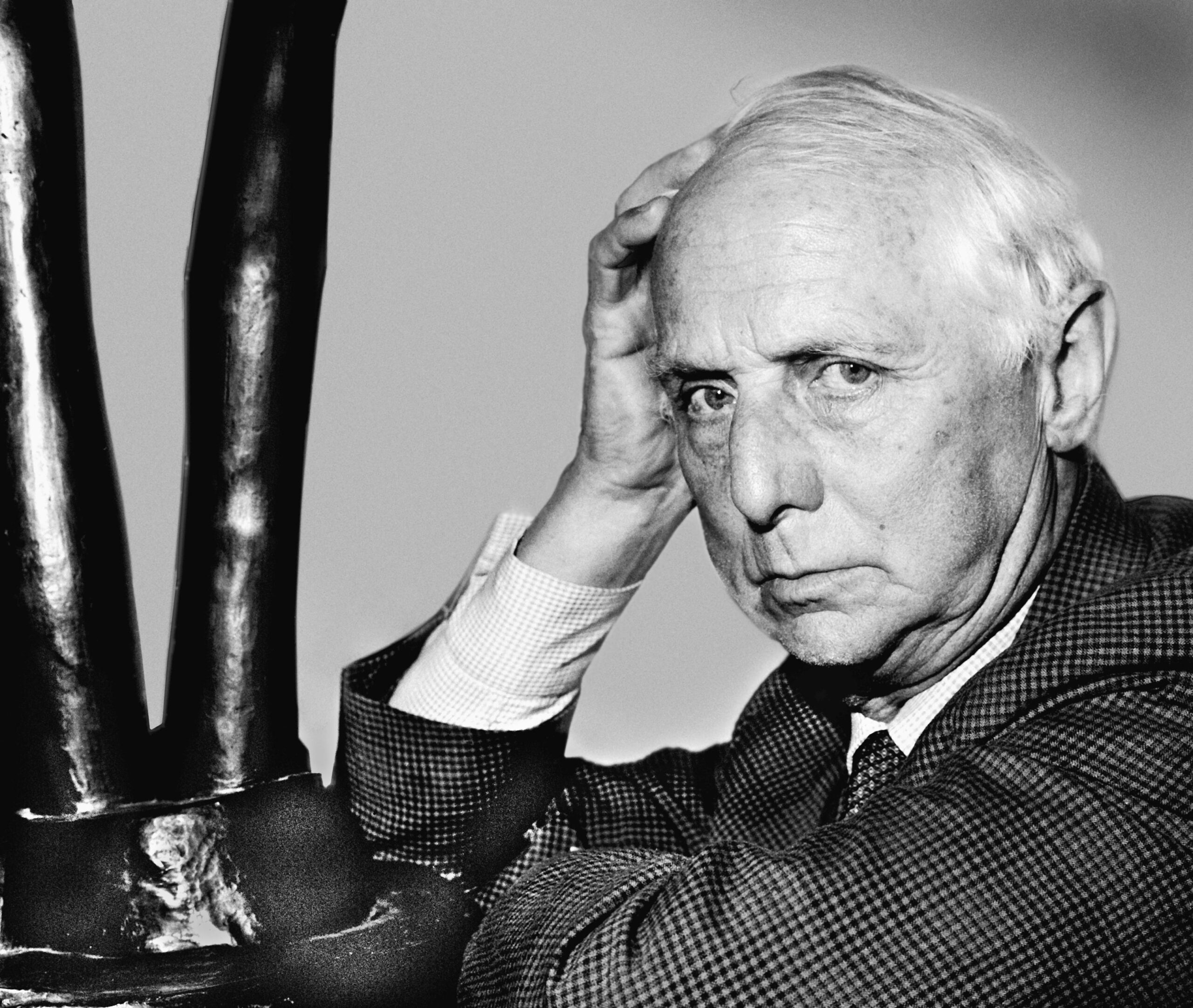 Who is Max Ernst ?
---
Max Ernst was a German painter, sculptor, graphic artist, and poet. Born in Bruhl, Germany, Max Ernst was a pioneer of the Surrealism and Dada art movements. Like many of his contemporaries, he was traumatized after serving in WWI and used art as a way to process the uncertainty, anger, and irrationality of it all.
At the root of Ernst's work is a deep fascination with psychology and the subconscious, which he readily explored by studying the works of Sigmund Freud. He was also known to visit hospitals for the mentally ill, where he'd observe patients and use these experiences to inform his paintings. Today, most of Ernst's work on auction lots goes for several hundred thousand dollars. However, his record sale price reached $16.3 million for The Stolen Mirror at Christie's.
| | |
| --- | --- |
| Born | April 2, 1891 |
| Nationality | German |
| Died | April 1, 1976 |
| Mediums | Painting, sculpture |
| Movements | Dada, Surrealism, Automatism |
Rejecting Logic from a Young Age
Raised in a strict Catholic household, Max Ernst never liked the idea of conforming to his surroundings. Originally, Ernst planned to study psychiatry and psychology at the University of Bonn, but after serving in the artillery division on the Eastern and Western Fronts of the war, he took up painting as a way to process the trauma and bloodshed.
Despite having no formal artistic training, Ernst became a driving force of the Dada and Surrealism movements and was the creator of automatism, frottage, and grattage–three new styles of creating that challenged traditional methods of fine art. Over the next few decades, Ernst experimented with collage, painting, and sculpture and captured the eyes of American artists, including Jackson Pollock. In 1941, Ernst fled from France to New York (he had to evade the Gestapo after being interned three times) where he met Peggy Guggenheim, a gallery owner and socialite who helped popularize Ernst's work in America. The two eventually got married, although it was short-lived.
During his later years, Ernst married his fourth wife, American painter Dorothea Tanning, and the couple settled in Sedona, Arizona for nearly a decade before returning to France. In Sedona, Ernst was inspired by Native American art and the high desert landscapes, which informed many of his later paintings, such as Sedona Landschaft, which is estimated to be worth between $500,000 and $700,000.
Max Ernst's Artistic Career Defined by The Irrational
When Ernst moved to Paris, he befriended André Breton, French writer and founder of surrealist philosophy. There, he worked alongside some of the greats, including Picasso and Joan Miró. As the creator of automatism, Ernst completely dismantled established ways of painting at the time. Automatism is a process in which the artist creates from the subconscious with free brushstrokes guided by intuition, and was highly revered by the mid-century surrealists. Ernst also developed frottage, a technique where the artist rubs on top of a surface to reveal the form of the object underneath.
Ernst's love of psychology, dream imagery, and fantasy were apparent in his artwork. In a world at war where nothing quite made sense, Ernst gravitated towards themes of absurdity, irony, and mysticism. His early exhibitions were experimental in nature and fresh off his time serving in WWI. His collection of Dada artwork in Cologne features pieces such as Here Everything is Still Floating (1920), which depicts a bisected beetle and floating fish.
In 1926, Ernst drew criticism for his piece The Virgin Chastises the Infant Jesus Before Three Witnesses: André Breton, Paul Éluard, and the Painter. In the painting, you see the Virgin Mary spanking baby Jesus, while the onlookers secretly watch from behind. Ernst upended traditional Catholic imagery and European artistic ideals, which infuriated many at the time.
Ernst achieved relatively positive success as a living artist. In 1954 he received the Grand Prize for Painting at the Venice Biennale, and in 1959 he was awarded the Grand Prix National Des Arts by the City of Paris Museum of Modern Art.
Featured Works
The Ubu Imperator (1923)
Oil on canvas. One of Ernst's earliest and most famous paintings, Ubu Imperator, which means "The Commander" in Latin, juxtaposes authority and stability with absurdity. The painting features an anthropomorphic spinning top, which resembles a grenade, in an empty desert landscape. After the war, Ernst was extremely critical of capitalist western culture and used painting to visualize his distaste for modern authority.
The Elephant Celebes (1921)
Oil on canvas. Currently housed at The Tate in London, Celebes has all of Ernst's signature themes: collage as painting, grotesque and surreal imagery, and anti-western symbolism. Celebes features an enormous, mechanical elephant, a headless mannequin, and a dark, moody sky. The shape of the sinister-looking elephant was actually derived from a photograph of a Sudanese corn-bin.
Men Shall Know Nothing of This (1923)
Oil on canvas. This painting blends sexuality and occult iconography in a display of surrealist genius. When creating the piece, Ernst was likely inspired by the teachings of Sigmund Freud and psychoanalyst Herbert Silberer. On the back of the painting, he wrote "The picture is curious because of its symmetry. The two sexes balance one another."
Exhibitions & Collections
The Menil Collection
Houston Tx
The Menil Collection holds 104 works by Ernst spanning 1920-1968 and toured all over Europe. The collection showcases a wide variety of pieces, including drawings, sketches, collages, and sculptures.
Max Ernst: A Retrospective
Metropolitan Museum of Art, NY
The Retrospective opened in 2005 and featured some of Ernst's most famous political works, including Ubu Imperator, Celebes, and Fireside Angel. The exhibition also highlighted Ernst's revolutionary new ways of creating with examples of frottage, grattage, and decalcomania.
Max Ernst: Dada and the Dawn of Surrealism
Museum of Modern Art, NY
One of the largest exhibitions of Ernst's work, Dada and the Dawn of Surrealism included 180 paintings, collages, drawings, and assemblages from 1912-1927. During this time, Ernst was highly experimental and was developing his unique style.
---