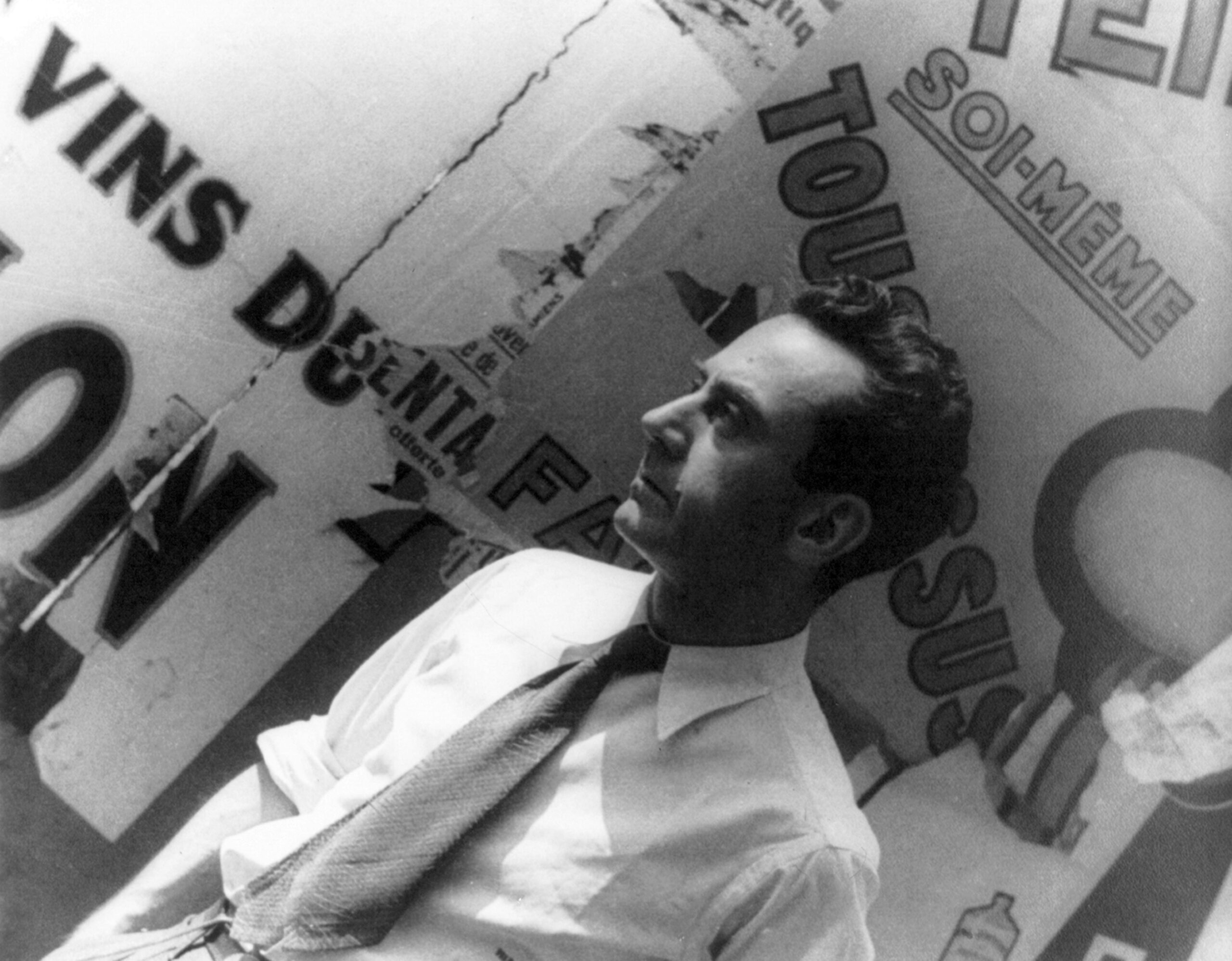 Who is Man Ray?
---
Man Ray had always deliberately sought to create something beyond the type of representation associated with the surrealist movement. Man Ray being one of the few Americans in this Parisian art movement, Man Ray was seen as an outsider in the new york art scene and 20th-century photographer, but now is one of the greatest influencers of modern-day photography and of the avant-garde movement,
Man Ray was a painter, photographer, and conceptual artists of the surrealism movement. He was best known for his pioneering photography, and he was a renowned fashion and portrait photographer. Man Ray is also noted for his work with photograms, which he called "rayographs" in reference to himself
| | |
| --- | --- |
| Born | Aug 27th, 1890 |
| Nationality | American |
| Died | Nov 18, 1976 |
| Mediums | Painting, Photography, assemblage, film |
| Movements | Surrealism, Dada |
Man Ray's Artistic Style & Career
Born Emmanuel Radnitsky in Philadelphia Pennsylvania to Russian Jewish immigrants. Despite his efforts to dissasociate himself from his family's background, going as far as to change his name, Man Ray still found it hard to remove his previous life from his artworks. Man Ray grew up the child of tailors in Brooklyn. Mannequins, flat irons, sewing machines, needles, pins, threads, swatches of fabric, and other items related to tailoring appear in almost every medium of his work. Art historians have also noted similarities between Ray's collage and painting techniques and styles used for tailoring.
Man Ray displayed early stages of artistic abilities. He showed an exceptional appeal to drating, so much so that he was offered a scholarship to pursue a degree in architecture. He however, declined this offer to become an artist full time. His family reluctantly supported a young man ray by offering their small home to act as his studio, he would remain working there for four years. During this time, he worked steadily towards becoming a professional painter. Making his wages as a commercial artist and illustrator at a number of manhattan based companies. Surviving examples of his work from this perios indicate that he attempted mostly paintings and drawings in the 19th century styles. These humble beginnings are mostly from Man Ray's inability to find ways to integrate his admiration for the up and coming avant agrde style into his own work.
This would change after Man Ray befriended another New York based dada artist, Marcel Duchamp. At this point Man Ray's work took a more cubist approach and started to depict movement in his figures. An example of this is The Rope Dancer Accompanies Herself with Her Shadows (1916). Man Ray abandoned conventional painting to involve himself with Dada, a radical anti-art movement..He started making objects and developed unique mechanical and photographic methods of making images.
In July 1921, Man Ray went to live and work in Paris, France. He soon settled in the Montparnasse quarter favored by many artists. His accidental rediscovery of the cameraless photogram, which he called "rayographs", resulted in mysterious images hailed by Tristan Tzara as "pure Dada creations".
Man Ray's international fame as a portrait photographer is reflected in a series of photographs of Maharajah Yashwant Rao Holkar II and his wife Sanyogita Devi from their visit to Europe in 1927. Man Ray was represented in the first Surrealist exhibition with Jean Arp, Max Ernst, André Masson, Joan Miró, and Pablo Picasso at the Galerie Pierre in Paris in 1925.
Man Ray returned to Paris in 1951, and settled with his partner Juliet into a studio at 2 bis rue Férou near the Luxembourg Gardens in St. Germain-des-Prés, where he continued his creative practice across mediums. During the last quarter century of his life, he returned to a number of his iconic earlier works, recreating them in new form. He died in Paris on November 18, 1976, from a lung infection.
Featured Works
Object to Be Destroyed (1923)
The work consists of a metronome with a photograph of an eye attached to its swinging arm. After the piece was destroyed in 1957, later remakes in multiple copies were renamed Indestructible Object and examples are held in various public collections such as the Tate Modern and MOMA.
Violon d'Ingres (1924)
Man Ray was an admirer of the paintings of Jean-Auguste-Dominique Ingres and made a series of photographs, inspired by Ingres's languorous nudes, of the model Kiki in a turban. Painting the f-holes of a stringed instrument onto the photographic print and then re-photographing the print, Man Ray altered what was originally a classical nude. He also added the title Le Violon d'Ingres, a French idiom that means "hobby."The transformation of the model's body into a musical instrument with the crude addition of a few brushstrokes makes this a humorous image, but her armless form is also disturbing to contemplate. The title seems to suggest that, while playing the violin was Ingres's hobby, toying with Kiki, the model was a pastime of Man Ray.
Space Writing ( Self Portrait) 1935
Man Ray drew with a penlight in space and captured a tangled skein of lines by lengthening his film's exposure time. Considered an innovation in photography because it was the first light painting, predating Picasso's 1949 light paintings, photographed by Gjon Mili, by fourteen years.
Artist Market
On 9 November 2017 Man Ray's Noire et Blanche (1926), formerly in the collection of Jacques Doucet, was purchased at Christie's Paris for €2,688,750 (US$3,120,658), becoming the 14th most expensive photograph to ever sell at auction. This was a record not only for Man Ray's work in the photographic medium but also for the sale at auction of any vintage photograph. Only two other works by Man Ray in any medium have commanded more at auction than the price captured by the 2017 sale of Noire et blanche. His 1916 canvas Promenade sold for $5,877,000 on 6 November 2013, at the Sotheby's New York Impressionist & Modern Art Sale. And on 13 November 2017, his assemblage titled Catherine Barometer (1920), sold for $3,252,500 at Christie's in New York
Exhibitions & Collections
E Pluribus: Out Selections from 1900 to 1965
Through May 2022
---
This exhibition of more than 120 works, drawn entirely from the Whitney's collection, is inspired by the founding history of the museum.
The collection she assembled foregrounds how artists uniquely reveal the complexity and beauty of American life. Work by Jay DeFeo, Willem de Kooning, Roy Lichtenstein, Man Ray, Ed Ruscha, Andy Warhol, and Tom Wesselmann is included.
Unconcerned But Not Indifferent
2009
---
The Hague Museum of Photography exhibition is the first to reveal Man Ray's complete creative process: from observations, ideas and sketches right through to the final works of art. By establishing the linkage between art and inspiration, it gives a new insight into the work of Man Ray.
The three hundred plus items on display are drawn from the estate of the artist, which is managed by the Man Ray Trust. Some of them have never been exhibited since the artist's death in 1976 while others are on show for the first time ever.
Man Ray et la Mode
2020
---
Shown at the Musée du Luxembourg in Paris this was an exhibition that highlighted the artist's presence as a burgeoning fashion photographer in Paris. Despite having no experience, with a little practice Man Ray quickly mastered the technique, lending an "artistic cachet" to his images that made them so original.
Commissions soon flooded in, and in 1933 he became a permanent contributor to the American magazine Harper's Bazaar. Offbeat or moving compositions, reframing, plays of shadow and light, solarisation and colourisation were just some of the innovations that revealed his now fully-fledged talent. The use of these techniques highlight the relationship between his work as a photographer and the seismic shift in the image of fashion during the 1930s.
---