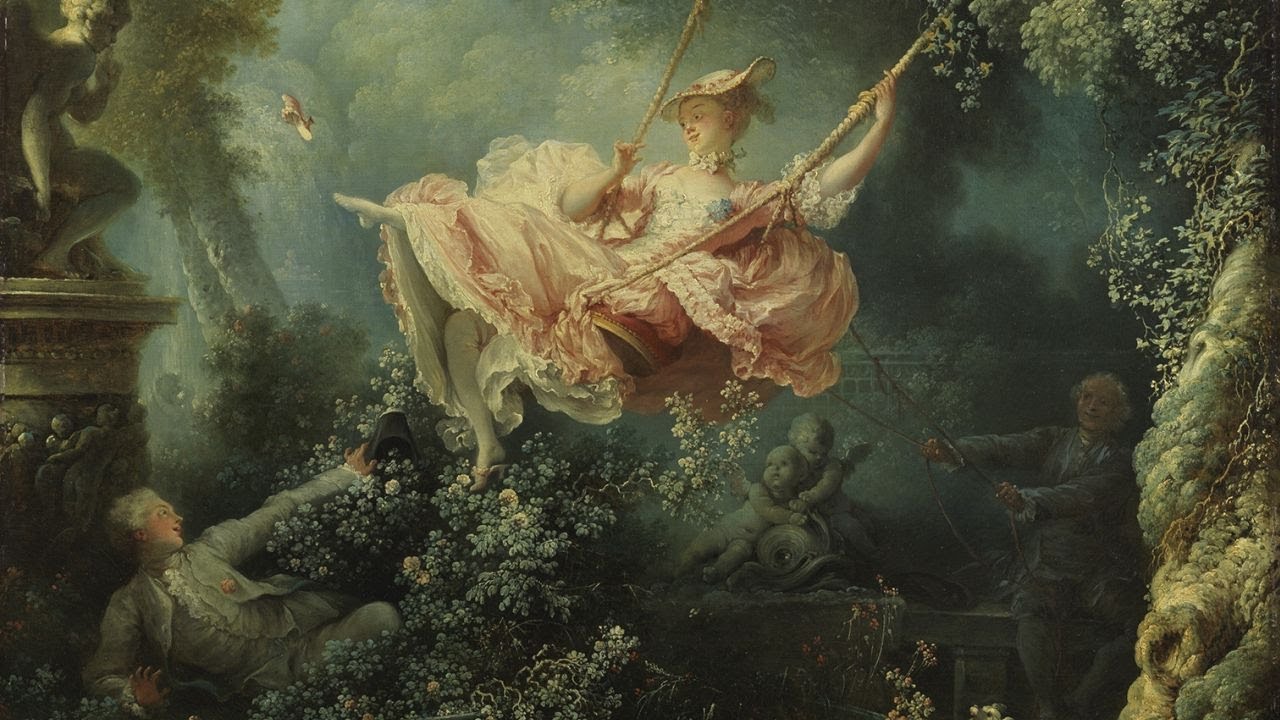 Who is Jean-Honoré Fragonard?
---
The best artists defy tradition and pave their own path, and Jean-Honoré Fragonard was no exception. Known for his pastoral, painterly depictions of romance, promiscuity, and dreamlike landscapes, Fragonard was ahead of his time during the mid-1700s, many years before the Impressionist era of the late 1800s.
Only within the last several decades has Fragonard's work been rediscovered, soaring in value as collectors recognize his undeniable talent. Most recently, Philosopher Reading (1768-70) sold for $9.2 million at auction, nearly three times its estimated value. This painting is the third most expensive Fragonard sold, with his record of $23.7 million allocated to Portrait of François-Henri, 5th duc d'Harcourt. Aside from his famous works that go for millions, most Fragonard paintings and drawings will sell for tens or hundreds of thousands of dollars.
| | |
| --- | --- |
| Born | April 5, 1732 |
| Died | August 22, 1806 |
| Nationality | French |
| Mediums | Painting, Printmaking, Drawing |
| Movements | Rococo, Late Baroque |
Jean-Honoré Fragonard Biography
Jean-Honoré Fragonard was born in Grasse, France, a picturesque town on the French Riviera. From a young age his artistic pursuits were nurtured. After moving to Paris in 1738 with his family, Fragonard studied at the École Royale des Élèves Protégés in Paris, a school that taught art history and developed young talent to paint for the royal crown.
During the early stages of his career, he worked in the studio of Jean Siméon Chardin, a still life master who painted children, kitchen displays, and domestic scenes. He later studied under François Boucher, a French painter and etcher who was one of the most celebrated artists of the 18th century. Under Boucher, Fragonard embraced the decorative Rococo style and began painting idyllic pastoral scenes of shepherds, rolling landscapes, and billowing clouds.
In 1761, Fragonard was sent to work for the crown at the French Academy in Rome. During his stint in Rome, he produced copies of masterful paintings and chalk drawings, such as Saint Celestine V Renouncing the Papacy. Despite his success as a royal pensioner, Fragonard was far more interested in painting for private collectors and oftentimes neglected his royal commissions. This was certainly taboo at the time, as it was rare for an artist to make a living on their own without commissions from religious or political institutions. Still, Fragonard was able to develop a steady base of private collectors and wealthy patrons, most notably French painter Jean-Claude Richard whom he toured Italy with.
Fragonard was an incredibly prolific artist and produced over 550 paintings, thousands of drawings, and 35 etchings during his lifetime. However, he faded into relative obscurity by the early 19th century, and it wasn't until the 1980s that his work was rediscovered in an exhibition held in Paris and New York.
Jean-Honoré Fragonard Artistic Style and Career
Fragonard's paintings have been described as exuberant, playful, and erotic. He is most-known for his Rococo-style paintings featuring fun, romantic pursuits, adventurous outdoor scenes, and painterly architectural sites of Italy. The Rococo style began in France in the early 18th century as a reaction against the Louis XIV style. The latter focused on lavish geometric, symmetrical painting, architecture, and furniture. Rococo, on the other hand, held onto the exceptionally decorative and ornamental style, but used asymmetry, curvature, and trompe-l'oeil to create dramatic motion and surprise.
Fragonard's style evokes a sense of wonderment and excitement. His use of rapid, sweeping brush strokes, sharp contrast between light and shadows, and fluid imagery was contrary to the formal, meticulous works of the masters. Some even viewed Fragonard's work as unfinished, as there was little blending with his painterly strokes. Because of his nontraditional methods and independent ways, Fragonard never received the recognition he fully deserved while he was alive. Today, he is regarded as one of the most emblematic artists of the 18th century.
Fragonard made his public debut at the Salon of 1765, where he displayed his massive Corésus and Callirhoé painting. The painting ultimately won him entry to the Académie Royale, the premier art institution of France.
Fragonard Top Works
The Swing (1767)
Oil on canvas
One his most famous works, The Swing blends romance, sexual promiscuity, and fantasy all in one. The piece depicts a young girl, the mistress of the Baron de Saint-Julien, being pushed by a man on a swing held by a voluminous, lively tree. The scene is playful and a bit risqué, as another man is hiding behind the bushes, glancing upward underneath her dress as the young girl swings forward. The painting embodies Fragonard's signature style–from the billowing clothing to the wondrous outdoor scene.
The Love Letter (1773)
Oil on canvas
A masterpiece of light and contrast, The Love Letter features a smiling, young woman holding a bouquet of flowers. She glances to her side and makes eye contact with whoever is facing the painting, as if to communicate her excitement to any onlookers.
The Progress of Love: The Meeting (1771-72)
Oil on canvas
Currently housed at The Frick Collection in New York, this painting is one of four in a series commissioned by Comtesse du Barry, the last mistress of King Louis XV. The series depicts "the four ages of love" and follows a couple from a flirtatious proposal to the consummation of the marriage. The Meeting is the most well-known of the four, and the scene is that of an exuberant young couple getting to know each other in a lush garden.
Fragonard Collections & Exhibits
The Jean-Honoré Fragonard Museum
Ongoing
Located in Fragonard's hometown of Grasse, France, the Fragonard Museum houses the Hélène et Jean-Francois Costa Collection, featuring 20 paintings by the enigmatic 18th century artist. The museum offers a comprehensive look at the artist's career, from his religious paintings to his impressionistic landscapes, all the way to the last painting before his death: Le sacrifice de la Rose.
Fragonard: Drawing Triumphant—Works from New York Collections
Oct 6th, 2016 – Jan 8th, 2017
This exhibition at the Met celebrated Fragonard's achievements as a master draftsman and featured 100 drawings and etchings alongside some of his well-known painting masterpieces. The early etchings and drawings were symbolic of Fragonard's independence and creativity, as original drawings were not as commonly appreciated at the time. The series of pieces provides a chronological look at Fragonard's life, from his early training in Paris with François Boucher, to his later works for private collectors.
National Gallery of Art Collection
Ongoing
The National Gallery of Art in Washington, DC houses one of the largest collections of Fragonard's works with nearly 400 drawings, etchings, and paintings. The museum rotates the artwork on view in various exhibitions, such as the popular Fragonard: The Fantasy Figures in 2017, which featured the famous Young Girl Reading (1769).
---