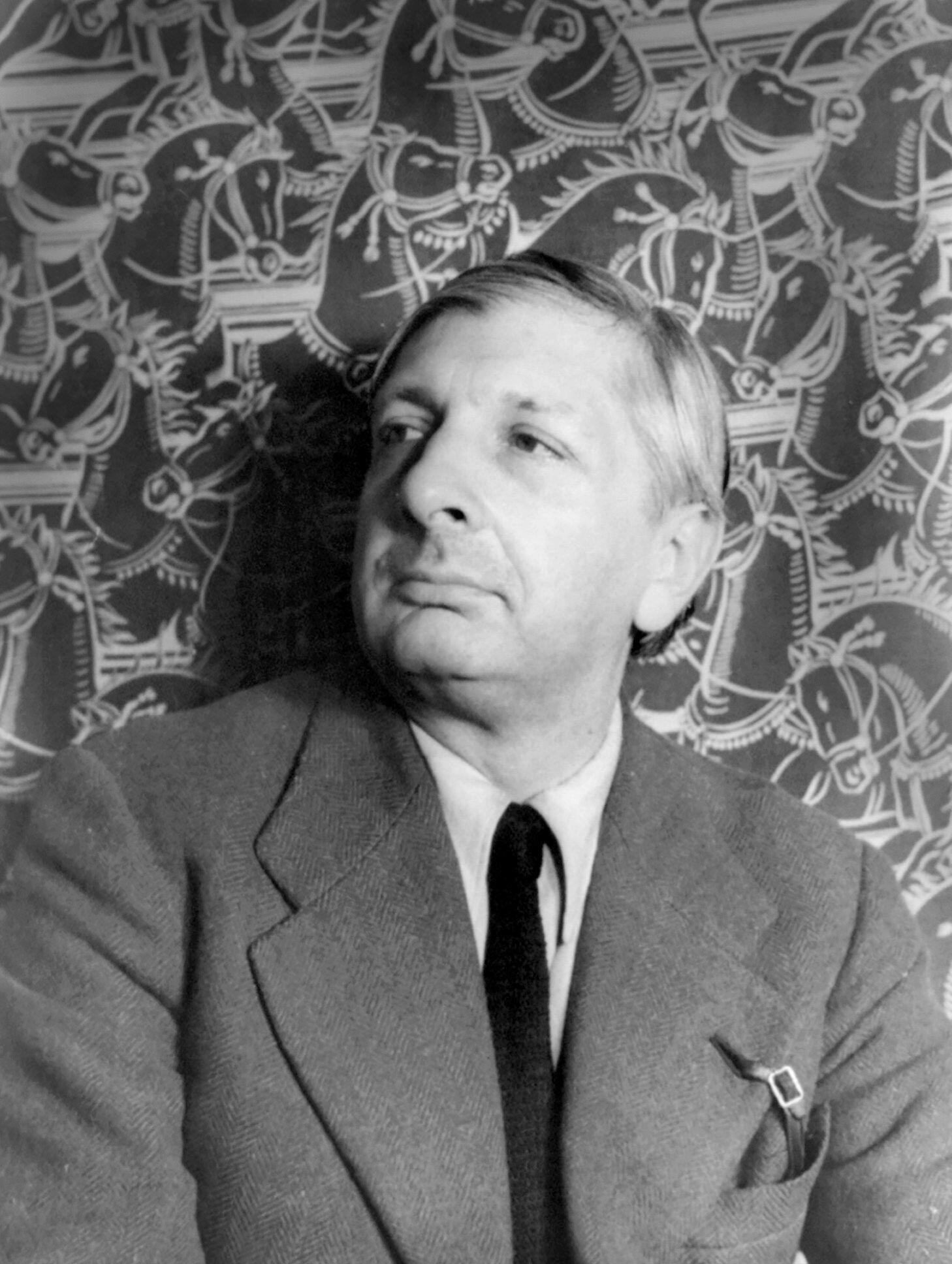 Who is Giorgio de Chirico?
---
The Surrealist Who Rejected Surrealism
Giorgio de Chirico was an Italian artist. His most well-known works often feature Roman arcades, long shadows, and illogical perspective. Often referred to as the "godfather" of surrealism, Giorgio de Chirico is known for his brooding, dreamlike cityscapes, which evoke a sense of nostalgia and mystery in his work. His paintings were unlike anything people had seen in Europe during the early 20th century. Themes of emptiness, loneliness, and estrangement sharply contrasted the bright, lively work of the Cubists and Futurists at the time.
Ironically, Chirico denounced modern art and was highly critical of the surrealist movement. By the 1920s, he reverted to traditional painting techniques of the baroque and neoclassical eras. Today, early work from his "metaphysical period" sells best, with auction prices in the millions. Most recently, Ariadne's Afternoon sold for $15.8 million, breaking his previous record of $14.1 million for Il Ristorante. Lesser-known sculptures, paintings, and drawings typically sell anywhere from $30,000 to $400,000.
| | |
| --- | --- |
| Born | July 10, 1888, |
| Nationality | Italian |
| Died | November 20, 1978 |
| Mediums | Painting, sculpture |
| Movements | Avant-Garde, Surrealism |
The Young Scholar
Born in Volo, Greece to Italian parents, Giorgio de Chirico was interested in ancient mythology, philosophy, and art history from a young age. Chirico spent much of his youth in Greece and Italy, where he grew fond of Roman architecture. His parents encouraged his love of art, and he studied painting at Athens Polytechnic and later at the Academy of Fine Arts in Munich.
Chirico Artistic Style and Career
Chirico is most known for founding the metaphysical art movement. Metaphysical painting blends everyday reality with fantasy and seeks to portray the world within the mind. Defined by drastic perspectives, deep shadows, and cascading architecture, Chirico's style explored feelings of estrangement and nostalgia that were otherwise hard to convey.
Chirico's metaphysical period lasted a decade from 1909-1919 and heavily influenced surrealists at the time. He was inspired by the Italian piazzas, archways, and Roman architecture he was surrounded by from a young age and turned these cityscapes into new, dreamlike environments. However, instead of painting a bustling town square, Chirico's piazzas were empty and filled with illogical perspectives. When looking at his paintings, the viewer almost feels claustrophobic due to the towering, sharp buildings enveloping the space.
Chirico was also greatly influenced by philosophers Arthur Schopenhauer and Friedrich Nietzsche, who brought forth modern intellectual ways of thinking. He successfully turned their philosophies into visual representations by tapping into the strange unknown.
Early exhibitions by the artist were primarily held in France, where he spent a great deal of time and caught the eye of Picasso. Between 1912-1914 he exhibited work at the annual Salon D'Automne and Salon des Indépendants, two massive art exhibitions in Paris. There, Chirico received praise from art critics and Chirico was fond of the French people who understood "what is refined, strange, and outside the ordinary."
Despite his success, Chirico's metaphysical period was relatively short-lived. He ultimately turned against modern art and the surrealists who once championed his work. As a jab towards collectors, he actually started copying his artwork and calling them "true fakes." In his mind, he was the owner of their intellectual property, therefore, he could make as many copies as he wanted. One could argue that creating replicas of his work lessened their value, but it actually made his work more intriguing with the controversy it caused. For the remainder of his life, he returned to more traditional painting techniques, inspired by the old masters like Raphael and Signorelli.
Featured Works
The Song of Love (1915), oil on canvas
This painting features three very distinct objects: a classical bust, a rubber glove pinned to a wall, and a green sphere. The juxtaposition of the items invokes puzzling curiosity–what is the meaning behind it all, and why are the objects larger than life? The hanging rubber glove is thought to symbolize the absence of humanity and life, while the bust ties back to Chirico's love of ancient mythology. The piece has Chirico's signature metaphysical style, such as the light and dark contrast and towering architecture.
The Disquieting Muses (1916, 1917, or 1918), oil on canvas
Painted in Ferrara, Italy during WWI, Disquieting Muses features the Castello Estense, a medieval Italian fortress, in the background with three distinct "muses" in the foreground. These muses are abstract versions of classical statues and their placement creates a dramatic depth within the painting. The painting would later inspire a poem by Sylvia Plath of the same name.
Ariadne's Afternoon (1913), oil on canvas
This was the most expensive piece of Chirico sold at auction, which had a final price of $15.8 million. It is one of eight pieces in the series featuring a reclining Ariadne statue in different versions of an Italian piazza. Chirico was heavily influenced by classical mythology from a young age, and images of Ariadne showed up in his work throughout his entire career.
---