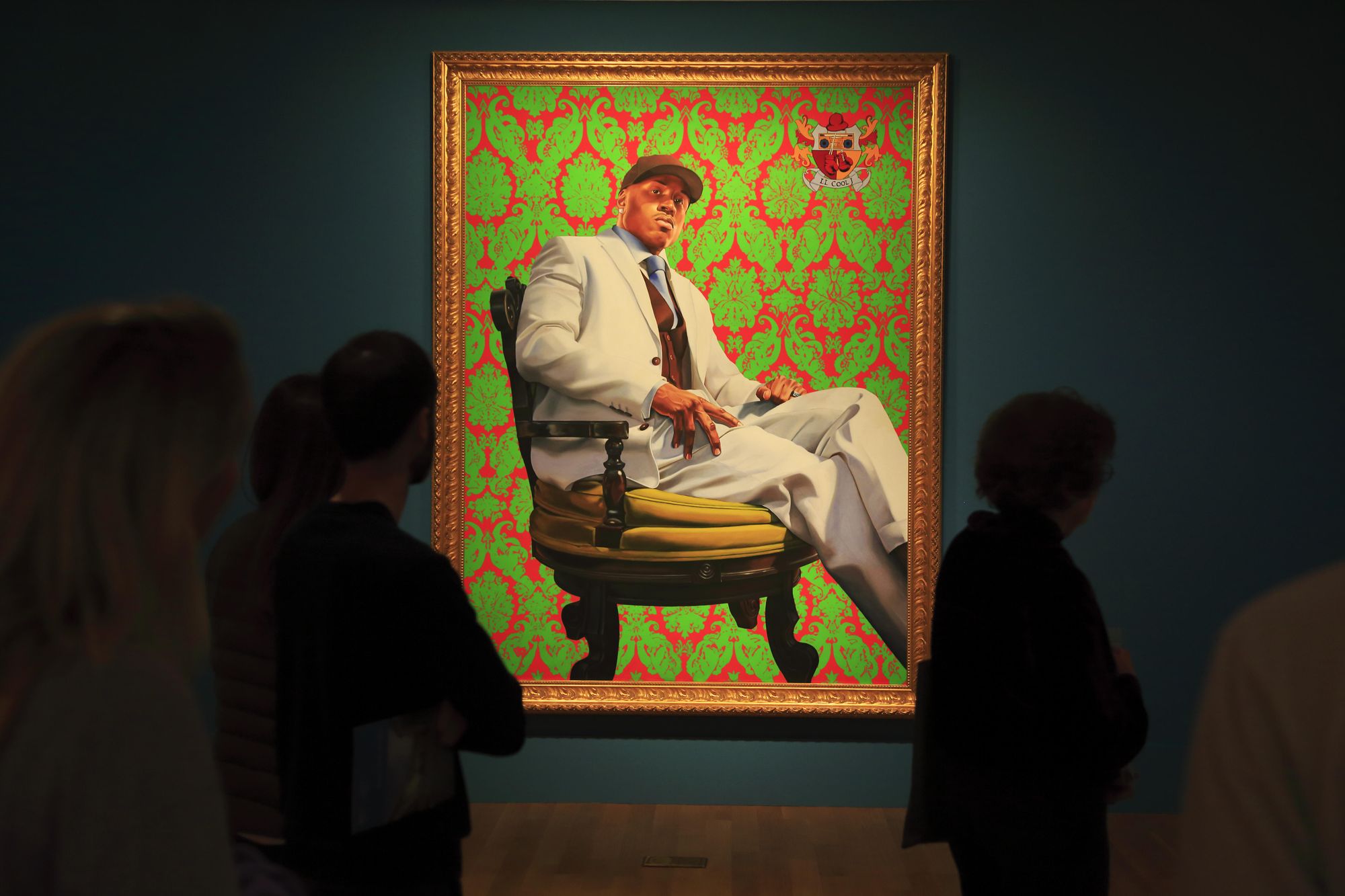 Black History Month Artist Spotlights
---
In celebration of Black History Month, we are spotlighting both modern and contemporary Black artists from our collection and beyond. Check out their spotlights below.
---
Jean-Michel Basquiat was an American artist most well known for his childlike iconography and idiosyncratic graphic mark to address issues such as race, culture, and heritage.
Alma Thomas was a female African American artist known best for her "exuberant" abstract color paintings. Through most of her career, Thomas exemplified her long study of color theory through her artworks and her role as an arts educator. Thomas' role in art history now stands as an inspiration to many by being able to achieve great success as a black woman artist despite the segregation and prejudice of her time.
Sam Gilliam is an African American color field painter and what many critics had stated a lyrical abstractionist. Gilliam is most closely related with the Washington Color School, a group of artists that lived and worked in the Washington D.C. area that developed a form of abstract art from the New York style color field paintings of the 1950s and 60s. Gilliam's work is most prominently known for his large draped canvas paintings that would clear the span of rooms and showcase his interpretation of abstract expressionism.
Kehinde Wiley
Kehinde Wiley is an American portrait painter that is best known for his high naturalistic paintings with also heavily referenced old master style and subject matter in these paintings. Wiley has been noted for revolutionizing  portraiture with his immense talent and unique take against the status quo. One of his most famous works would be the presidential portrait of Barack Obama for the Smithsonian National Portrait Gallery.
Njideka Akunyili Crosby
Njideka Akunyili Crosby is a Nigerian American artist whose art negotiates the cultural terrain and symbolism between her adopted home, here in America, and her native Nigeria. Her technique of collage and photo transfer on her paintings displays the challenges and balance between these two worlds. Her most notable works are those those that reference her own childhood and play to her Nigerian roots. She now lives and works in Los Angeles.
Toyin Ojih Odutola
Toyin Ojih Odutola is a multimedia visual artist based in New york. She is known for her eclectic drawings with pen ink, pencil, and charcoal. Toyin often explores themes of meaning and memory through visual story-telling. These themes investigate ideas such as socio-economic inequality, colonialism, and notions of blackness as a visual and social symbol. These works are presented in large scale series or "chapters".
---
---