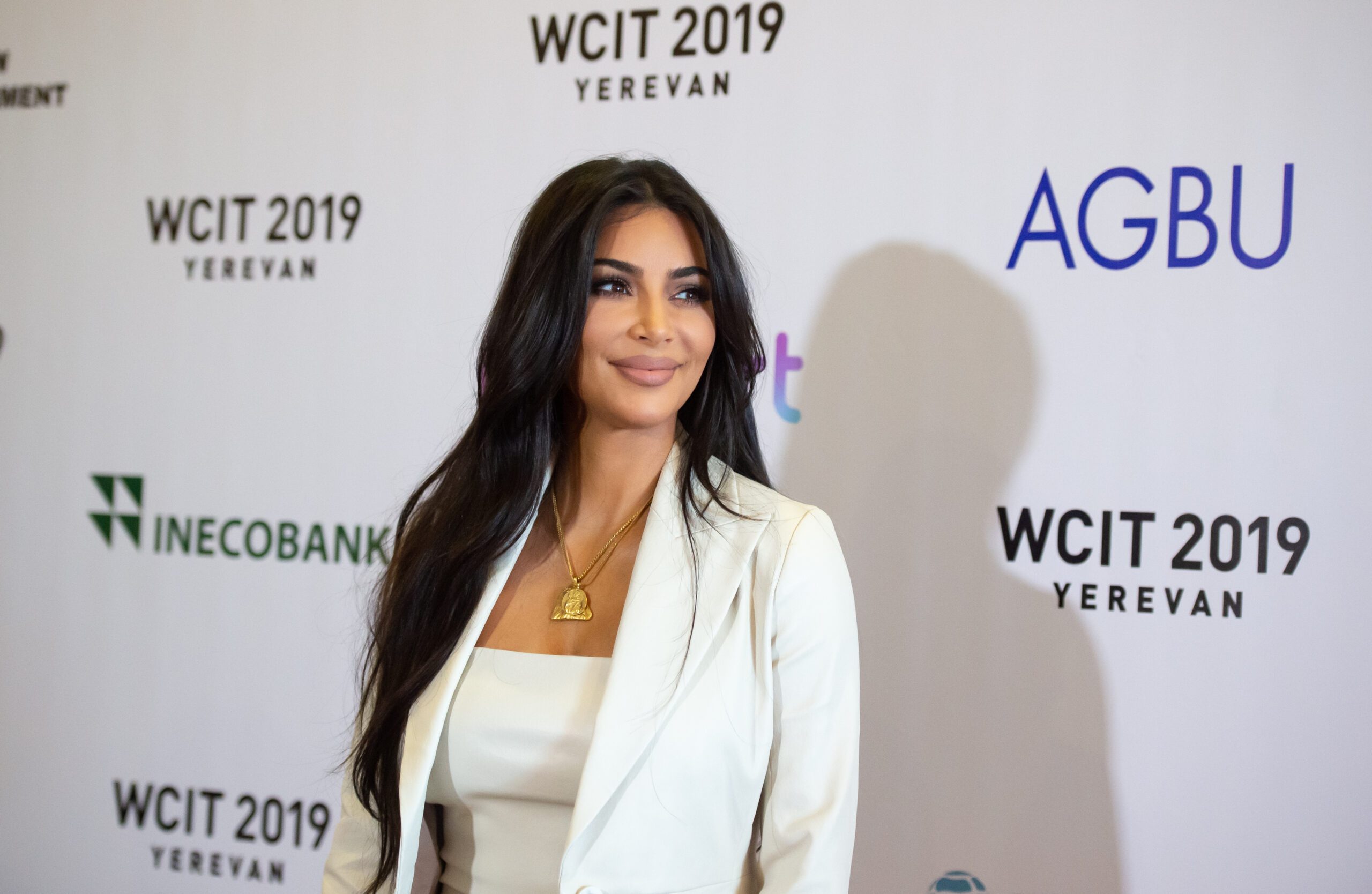 Kim Kardashian Launches Private Equity Firm SKKY Partners
---
TV personality, entrepreneur, and social media influencer, Kim Kardashian, will add a private equity firm to her business empire. Kardashian is launching SKKY together with Jay Sammons, Carlyle Group Inc.'s formal global head of consumer, media and retail.
With this launch, Kardashian has become the latest celebrity to join the venture capital and private equity space, joining A-listers such as Leonardo DiCaprio, Gwyneth Paltrow and Serena Williams.
What Do We Know About SKKY Partners?
Kardashian and Sammons will serve as co-founders and co-managing partners for SKKY. Kardashian's momager, Kris Jenner, will also serve as a partner at the firm.
SKKY Partners plans to make both controlling and minority investments in "growth-oriented, market-leading consumer and media companies," the company announced on Twitter. Its target sectors include consumer products, digital, e-commerce, consumer media and entertainment, hospitality, and luxury.
Kardashian announced plans "to invest in the next generation of consumer brands, leveraging [her] experience founding and building global businesses and partnering with innovative companies to help them grow."
"The exciting part is to sit down with these founders and figure out what their dream is," Kim told WSJ. "I want to support what that is, not change who they are in their DNA, but just support them and get them to a different level."
At SKKY, Sammons will lead the day-to-day operations out of Boston and Los Angeles, where he and Kardashian live, respectively. Sammons has spent the past two decades in the private-equity industry and told WSJ that joining with Kardashian allows the two of them to leverage their complementary skill sets: her global reach and influence and his experience in private equity.
Kardashian told The Wall Street Journal that the company has not started fundraising or made any investments, but plans to begin fundraising from institutional investors shortly. The company plans to make its first investment before the end of the year.
What is Private Equity?
Private equity describes investment firms that buy and manage companies before selling them. Private equity firms operate investment funds on behalf of institutional and accredited investors. 
Private equity funds can acquire private or public companies, or invest in buyouts as part of a consortium. They typically do not hold stakes in companies that remain listed on a stock exchange.
Private equity is often grouped with venture capital and hedge funds as an alternative investment. Investors in this asset class are usually required to commit significant capital for years, which is why access to such investments is limited to institutions and high-net-worth individuals. 
Private Equity vs. Venture Capital
In contrast with venture capital, private equity firms and funds invest in mature companies rather than startups. They manage the companies in their portfolio to increase their worth or extract value before exiting the investment.
About Kim Kardashian's Business Ventures
Even before bursting onto the reality TV scene on E!'s Keeping Up With The Kardashians, Kim K was running a clothing boutique she co-founded with sister Kourtney and Khloe called Dash. Since then she's built a global empire that spans multiple industries, from gaming to publishing to clothing, amassing billions of dollars of revenue and over 700 international trademarks.
Likely her best performing business has been Skims, the undergarment and apparel brand launched in 2019. The company has since been valued at $3.2 billion after raising $240 million from investors. Skims is available across the globe and offers a variety of smoothing and contouring items, as well as loungewear and pajamas.
Other ventures include KKW Fragrance, KKW Beauty & SKKN, and Kim Kardashian Hollywood gaming application. This is also not the first time Kardashian has spoken publicly about finance and investing. In 2021, she posted ads for cryptocurrency on her Instagram account, reaching over 200 million followers.
Her ventures have not been without their controversies. In early 2022, she was sued by investors of the cryptocurrency she promoted, EthereumMax, in a class action lawsuit. The suit claims that Kardashian and other celebrities who promoted the token collaborated with its creators to "misleadingly promote and sell" it.
Historically Kim's ventures have aligned with the fashion trends she is known for, paving the way for the future of the influencer economy. In the 2010s when Kim was known for sporting hoop earrings, she launched a Bloomingdale's exclusive jewelry line called Belle Noel.
While some ventures have focused on the iconography of the Kardashians — the Kim Kardashian Hollywood app, her coffee table photobook titled Selfish, or the Kimoji app, which contained a range of 250 emojis and GIFs featuring Kim's face — her recent ventures have had less to do with her personal brand and more to do with with producing a well-loved product.
Who is Jay Sammons?
After graduating with an MBA from Harvard Business School, Sammons started his career at JP Morgan as an analyst. From there he went on to work at firms such as Cypress Group and on the board for Philosophy and Vogue International.
Jay Sammons joined Carlyle, an American multinational global investment firm, as a partner and global head of consumer in media and retail. He spent 16 years in the role. He announced in August 2022 that he would be leaving Carlyle in order to start a new venture.
During his tenure at Carlyle, he worked with companies such as Beats by Dr. Dre, Vogue, Supreme, and Scooter Braun's Ithaca Holdings LLC, which at the time owned six of Taylor Swift's albums.
Sammons was instrumental in the monumental buyout of Taylor Swift's discography from Ithaca Holdings, serving on the board of Ithaca. In 2020, Ithaca sold Swift's masters to the Disney family's investment firm, Shamrock Holdings, for $405 million, without Swift's permission.
This is the act that began Swift's current journey to re-record her first six albums in order to own the masters of her music and subsequently transform the music industry.
About Carlyle Group
Carlyle boasts management of $376 billion USD in assets, investing private capital in three business segments: global private equity, global credit, and global investment solutions. It currently has 26 offices across five continents, employing over 1,900 professionals worldwide.
Conclusion
Not much is known yet about SKKY Partners (its website is currently empty except for contact information, a link to sign up for updates, and an accessibility statement), but we can anticipate more information to emerge as the year progresses.
This material is provided for informational and educational purposes only. It is not intended to be investment advice and should not be relied on to form the basis of an investment decision.
---