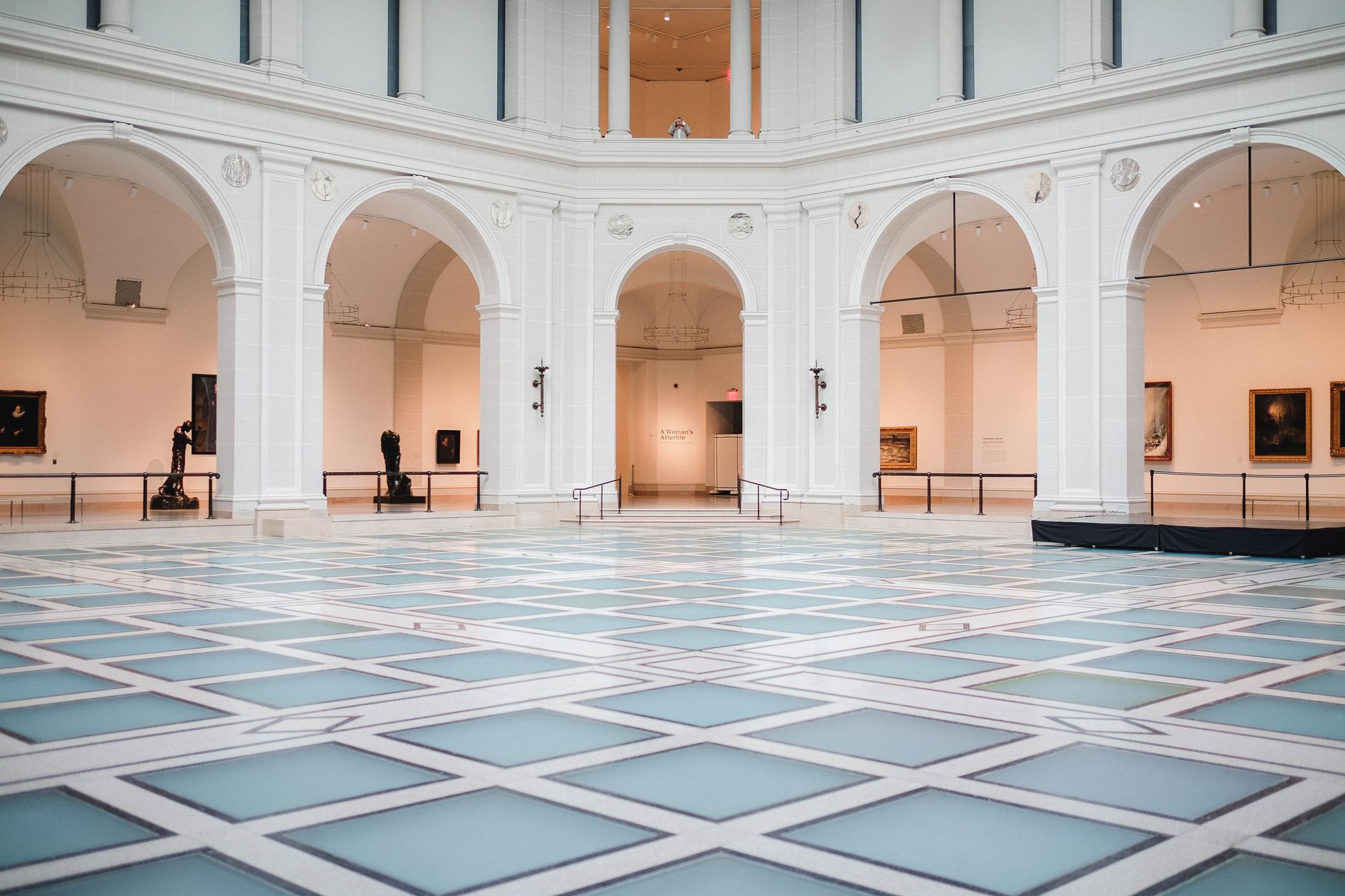 Where is the Art Investing Market in 2021?
---
Here's a look at the state of the art market in 2020 and what that means for the state of art investing 2021.
2020 was a roller coaster ride in pretty much every respect. And while 2021 is looking a bit brighter, we're still seeing the long-term effects of 2020 play out—and we're likely to see them for a long time.
Even in the art market.
What does that mean for art investors? Here's a look at the state of the art market in the last year and what that means for the state of art investing 2021.
The State of the Art Market
High-value art is treated as a hedge against inflation, since it can be generally relied on to hold value regardless of economic ups and downs. The art market, however, behaves in ways that show stressors from the larger economy.
Basically, in an economic crisis, the art market becomes supply-constrained. It's a simple equation: buyers eye their shrinking and at-risk assets and ask for markdowns, sellers look at their own at-risk assets and balk, and market activity as a whole declines.
By this logic (and the 30% to 40% reduction in transaction values compared to 2019) one would reasonably expect the market prices to drop, a natural interaction to help supply meet demand. That's not quite what happened—works that came on the market met high demand, prices held steady, and collectors borrowed against their collections as a means of monetizing them.
The net result is a mixed bag. All told, the art market shrank about 22% in 2020 compared to 2019. Online sales reached a record high of $12.4 billion and doubled as a share of all sales by value. That's a good thing—if not for online sales, things could have gone a lot worse. Gallery sales, for example, dropped 36% in the first six months of the year compared with the second half, but the last six months saw a turnaround as galleries planned for long-term solutions to COVID-inflicted challenges. In fact, only 20% of gallerists felt that their businesses did poorly, and 58% of art dealers expected their business to increase in 2021.
All told, the pandemic will likely take most of 2021 (possibly even longer) to fully percolate through the market. But here are a few widespread trends that are likely to stick.
Global Wealth Effect
To put it simply, the art market rides on sentiment. What people want and feel influences what art they want, how they value it, and their purchasing practices. That experience is uniquely individual, but on a larger scale, there is one easy predictor of sentiment: the stock market.
In 2020, the global stock markets suffered one of the fastest declines on record, but they also rebounded later in the year to hit record highs. However, the gains were primarily experienced at the topmost wealth tier, where liquidity is most evident.
In plain English, billionaires did fantastic in 2020, and since they make up the highest-earning portion of the art market, the market felt the ripple effect. One need only examine the rash of gallery openings in Aspen, Palm Beach, and East Hampton (not coincidentally all of the places that the ultra-wealthy fled to ride out the pandemic) to see it in real time. Also, they had time to kill, money to burn, and an interest in spending it—two-thirds of the 2,500 high-net-worth individuals surveyed for the 2020 Art Basel and UBS report stated that the pandemic increased their interest in art collecting.
In practical terms, galleries' client bases went down, but they also streamlined. Galleries survived because they continued to rely on people who were already their best customers.
Beyond the billionaires, though, the economic surge (between moderating trade war rhetoric, steady consumer spending, and historic digital innovation investments) is expected to carry the art market to new heights in 2021.
COVID-19 Evolution
The COVID-19 pandemic brought a few key evolutions, and we're going to see those impacts in a few ways.
First, the art market will likely see a rise in business simply because many of 2020's logistical challenges (travel restrictions, for example) will be lifted. Remember, the art market is very much a personal ecosystem driven by person-to-person interaction as gallerists and dealers trade on market-moving information to make profits with individual buyers. That means that as restrictions lift, we'll likely see a return to the deeply social art world, including six-month auction calendars and in-person art fairs.
Second, the rise in digital sales is likely to stick, which means that despite reopenings, galleries are still going to retain the digital infrastructure they built in 2020. In fact, the digital transition was good news for many small and mid-size galleries, since they no longer had to swallow huge expenses like travel, fairs, social events, and big openings and could focus on digital sales.
Basically, while the art world will likely return to its social mores eventually, the appeal of digital buying will likely remain strong.
The State of Art Investing 2021
So, what does that mean for the state of art investing in 2021?
In short, it's good news for investors. The art market remains strong and will likely get even stronger as we put one foot in front of the other to get COVID-19 behind us, and because of the digital innovations brought on by the pandemic, the art world is in many ways more accessible than ever. That's an opportunity for savvy art investors.
Making Art Investing Accessible to Everyone
Here at Masterworks, we believe that the world of blue-chip art should be accessible to everyone. That's why we're the only platform in the world to allow investors from all walks of life, all across the world, to participate in blue-chip art investing—and whether we're living in a purely digital world, transitioning back to the social art world we knew, or finding our way between the two, we're ready for the challenge.
Just like always, we serve as your expert art world partner, doing research with Citi Bank and Bank of America to identify high-growth artist markets with the highest potential risk-adjusted returns. We handle the buying and authentication process for you and file with the SEC, and then you can purchase shares in high-value artwork starting at just $20 per share.Ready to grow your portfolio, whatever the next year has in store? Fill out your membership application today to learn more.
---