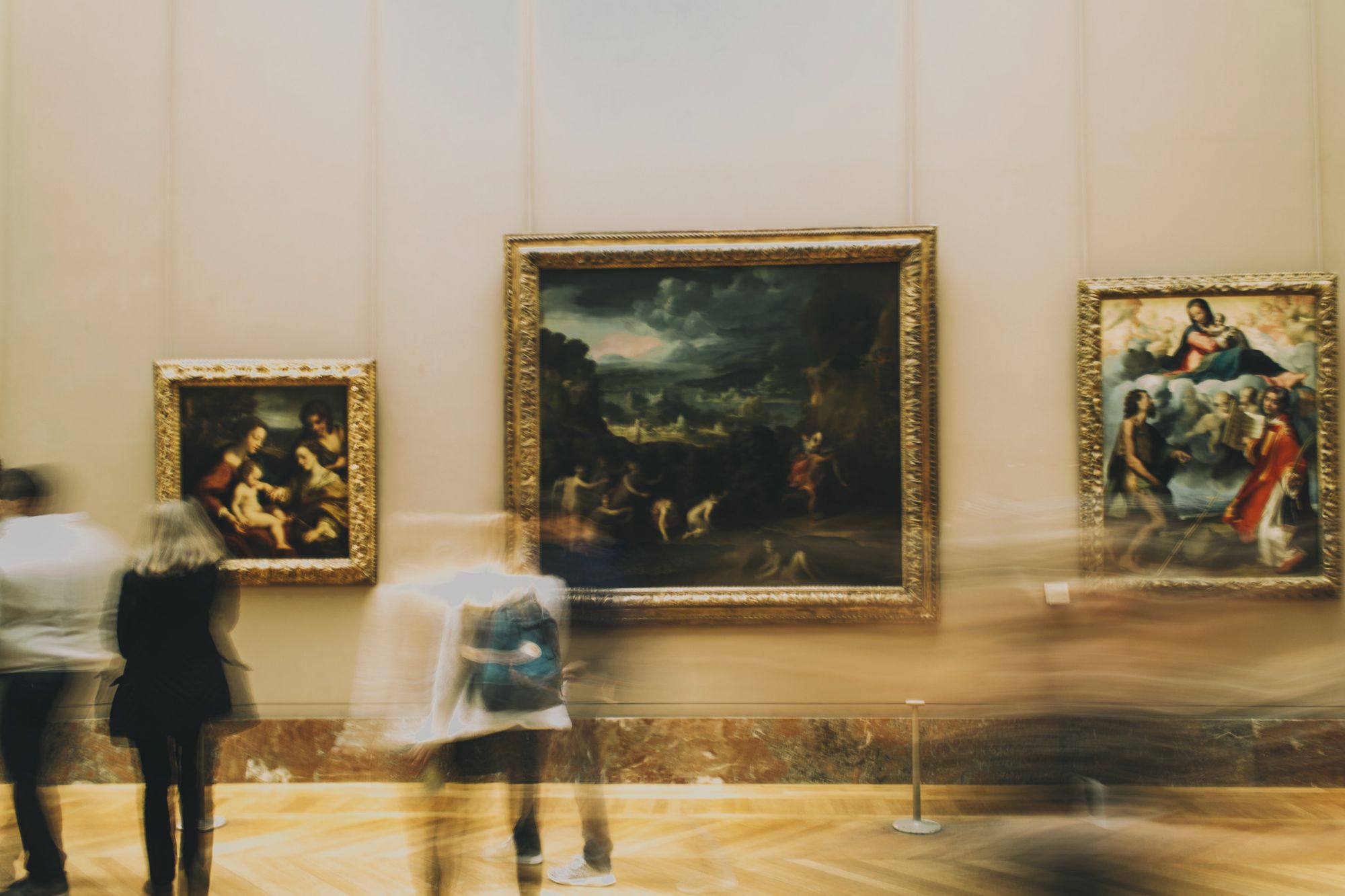 Getting Started as an Art Investor on a Budget
---
So, you'd like to invest in art, but you don't have millions of dollars to buy a big name. What to do?
It's true that art sales are dominated by big names and big money; just 25 artists accounting for nearly half of public auction sales in the first six months of the year in the contemporary art market. But the art market is democratizing. And, for investors at all levels looking to diversify, art offers a range of entry price points.
[Want to make it easy? Masterworks is opening up blue-chip art to all investors through its fractional ownership platform. Learn more.]
For the green investor on a budget, here's what you should do:
---
---
Use available tools.
Not all art is created the same. While the art market is historically opaque, new online tools are democratizing the industry. The platform Magnus calls itself the "Shazam for the art world." It allows users to take and upload a photo to an app and then receive information back, including the name of the artwork and the artist, the current and historic price, as well as the dimensions and material. If the feedback isn't instantaneous, a team of Magnus researchers will find and return results as soon as possible. The idea behind Magnus is to make the art world more transparent, attracting new collectors as well as engaging existing buyers. Arthena, also a tech tool, similarly aims to limit barriers to the art world for new investors by using quantitative research to help investors build a diversified art portfolio.
Visit art fairs.
Art fairs are an excellent opportunity for investors thinking about dipping their toes and their money into art as an investment to learn about the art market.  Art fairs are typically geared to sell works, but they sometimes include high entry fees. Remember, although you may feel pressured to buy at an art fair, don't buy if you aren't ready. Instead, use the fairs to gather information about what's on the market and what prices are like in a specific art genre, specifically for new artists.
---
---
Start small.
If you imagine investing in art is like yelling "sold" when the Picasso takes the stage, it's not quite. New investors with minimal cash can still participate in the market. In addition to buying lesser-known pieces of art, it's also possible to buy shares of famous or "blue chip" artwork through Masterworks.
Research, research, research.
If you are serious about investing in art, start and end the process with research. Resources like Art Market Research provides an Art 100 Index, which is similar to the S&P 500, but for art. Understanding more about the market, as well as what types of art are more likely to hold or increase value, is crucial to successful investing.
As with other types of investments, you should know exactly what you are buying well before the point of transaction. Keep in mind that in the art market, this requires additional legwork. Also, like with other investments, you should set your budget and stick to it.
If you can't afford the type of art that you think will help your portfolio to perform well, consider buying shares of art, instead. After all, it doesn't take big money to start investing in art. Rather, it takes research and the personal flexibility to participate at your budget level.
---
---
Masterworks is committed to making investing in art as easy as possible. Through our platform, investors can buy into well-known artwork by master artists, all without investing millions. Find out how!
---