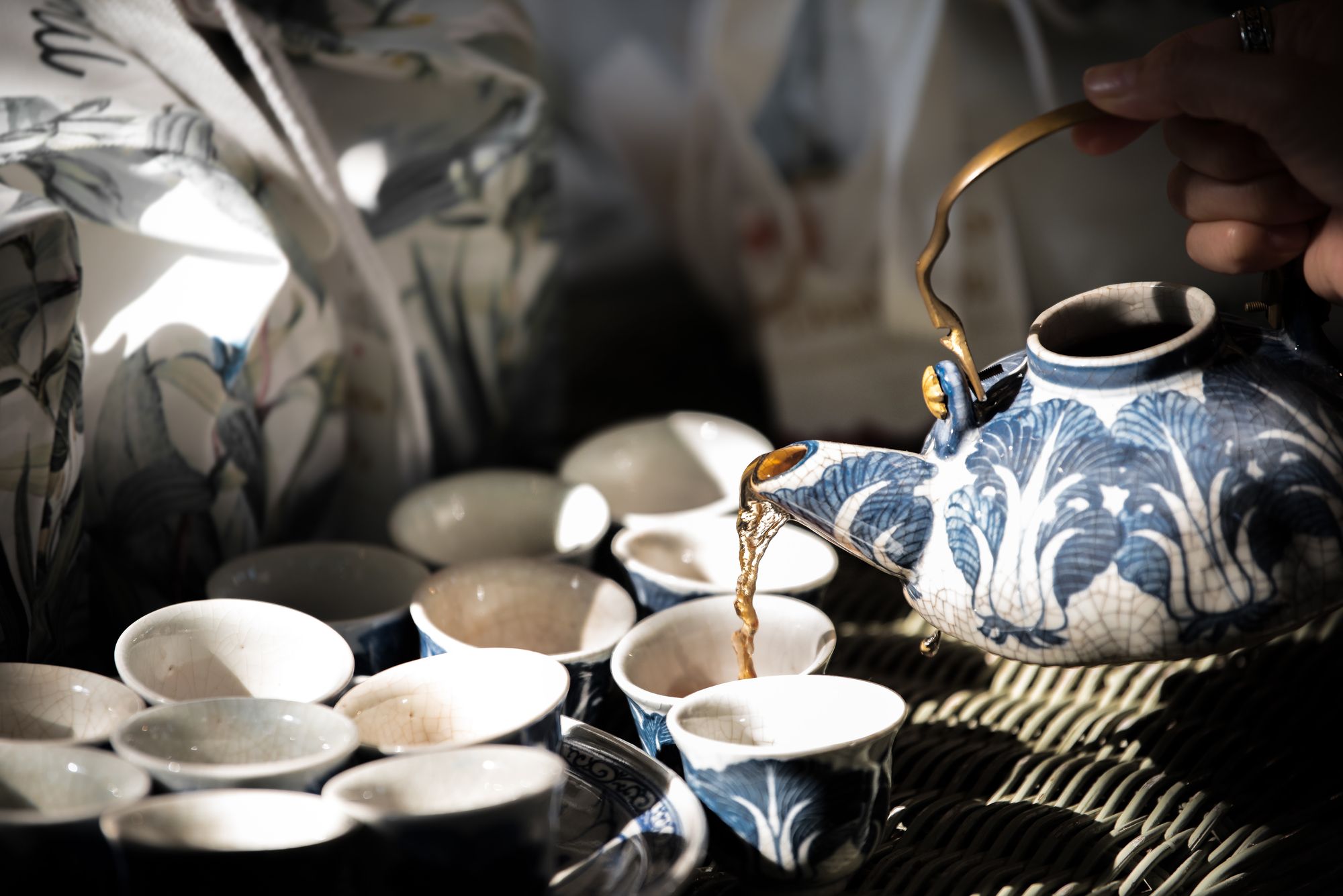 A Look at the Collectibles of the Future
---
Some people collect for nostalgia or family memories. But you can also collect to invest in the future. And with the right collectible, it can pay off big.
Take, for example, a seemingly humble Ru Guanyao brush washer bowl, or an extremely rare 900-year-old 5.125-inch bowl from the Northern Song Dynasty that set a world record for Chinese porcelain when it sold in 2017 for $37.68 million.
The trick with collectibles is to know what collectibles will be in demand in the future and buy them while they're still cheap enough to see a huge return. Here's a look at why collectibles can be so valuable, what you should know to get started, and future collectibles to keep your eye on.
Why Invest in Collectibles?
Collectibles are a form of alternative investment, specifically a form of tangible asset. Almost every object in the world, from Pez dispensers to fine china to barbed wire, has been collected at one point or another (even human bones, though that's extremely creepy, extremely morbid, and extremely illegal).
Most of the time, when we talk about collectibles, we're talking about objects. This can range from a Happy Meal toy to the most expensive Hollywood movie poster ever sold (a 1927 poster for the film Metropolis). But what separates a collectible from your average piece of junk is that it can be sold for more than it was originally worth. That Metropolis poster would not have been worth $690,000 when it was first printed in 1927, but it sold for that amount when it was auctioned in 2005.
Collectibles have a variety of characteristics, but all collectibles worth investing in have three features in common:
Their value increases over time
They have high demand and limited supply
They're in stellar condition
That said, like many alternative investments, they come with certain risks. For one thing, collectibles markets are not well-regulated. For another, you have to pay careful attention to fees. Oh, and you have to be willing to pay an arm and a leg to authenticate the items, because any issues you might have overlooked during purchasing as acceptable quirks could come back to haunt you when you resell them.
Future Collectibles Worth Investing in Today
With that in mind, here's a look at some future collectibles that are worth dipping your toes into while the market is still affordable.
Art
Alright, we'll admit, art isn't exactly a new investment. In fact, it's one of the oldest investments on the books (except for precious metals, anyway). But art has persisted as an investment vehicle for centuries—and it will almost certainly remain a valuable one in years to come.
That said, when we talk about investing in art, we're primarily talking about blue-chip art, art of significant economic value (think several millions) that is expected to hold steady or increase in value regardless of economic fluctuations. This has nothing to do with the work's value to collectors, museums, or even to art history. The blue-chip designation is solely based on economic value. It is primarily awarded to art made by art world heavyweights with proven auction records (think on the scale of Van Gogh or Koons).
We usually talk about blue-chip art because the reality of the art world is that art is most valuable and most liquid at the blue-chip level. It is possible to see major appreciation by buying a young artist and holding onto their work in hopes of a meteoric rise, but most of the time, collectors, gallerists, and auction houses see the most value from known blue-chip names.
The good news is that you don't need to have the wealth of Jeffery Bezos to participate in the blue-chip market—on our platform, members can purchase shares in authenticated blue-chip art, much like buying stock in a company.
Chinese Ceramics
Remember that five-inch multi-million-dollar Chinese brush bowl? If you can't get enough of beautiful porcelain, now is the time to buy it—particularly if you're buying Chinese ceramics.
As China's economic power grows, along with its population of high-net-worth individuals interested in reclaiming China's history, the value of ancient Chinese porcelain has skyrocketed. In a Sotheby's Asia auction, a collection of 100 porcelain pieces from the Qing, Song, Ming, and Tang dynasties sold for $66.9 million.
Much like fine art, part of the allure of rare Chinese porcelain is that once it's snatched up from the auction block, it's unlikely to hit the market again. This creates an extreme scarcity drive—a powerful motivator to buyers. It might be a good idea to pay attention to the ups and downs of the Chinese economy and supplement your collection with Japanese ceramics, which are also expected to perform well as Japan's economy improves.
Sports Memorabilia
How many young boys do you know who collect baseball cards, jerseys, and other sports memorabilia? Sports memorabilia has long been popular with everyday garage collectors. But for discerning investors, the right sports memorabilia can also be quite valuable. It's also a more accessible route into collectibles, even if it's also risky.
Your best bet are items associated with major wins. Say you somehow had the astonishing good fortune of getting the game ball after a Super Bowl and got it signed by your personal sports hero. That's an item worth cashing in to the right collector. Just make sure someone takes a photo of you with your sports hero wielding a Sharpie—there's been a rise in fake autographs, and solid evidence cements value.
Looking to Get Started in One of the Most Valuable Collectibles?
For a smart collector, future collectibles can be a store of great value. And if you're ready to get started in an exciting, proven asset class, we're here to make the world of blue-chip art accessible to ordinary investors. Think of us as your expert art world partner, with research in partnership with Citi Bank and Bank of America to identify high-value artist markets with the best potential risk-adjusted returns. Ready to get started in fine art? Fill out your membership application today to learn more.
---