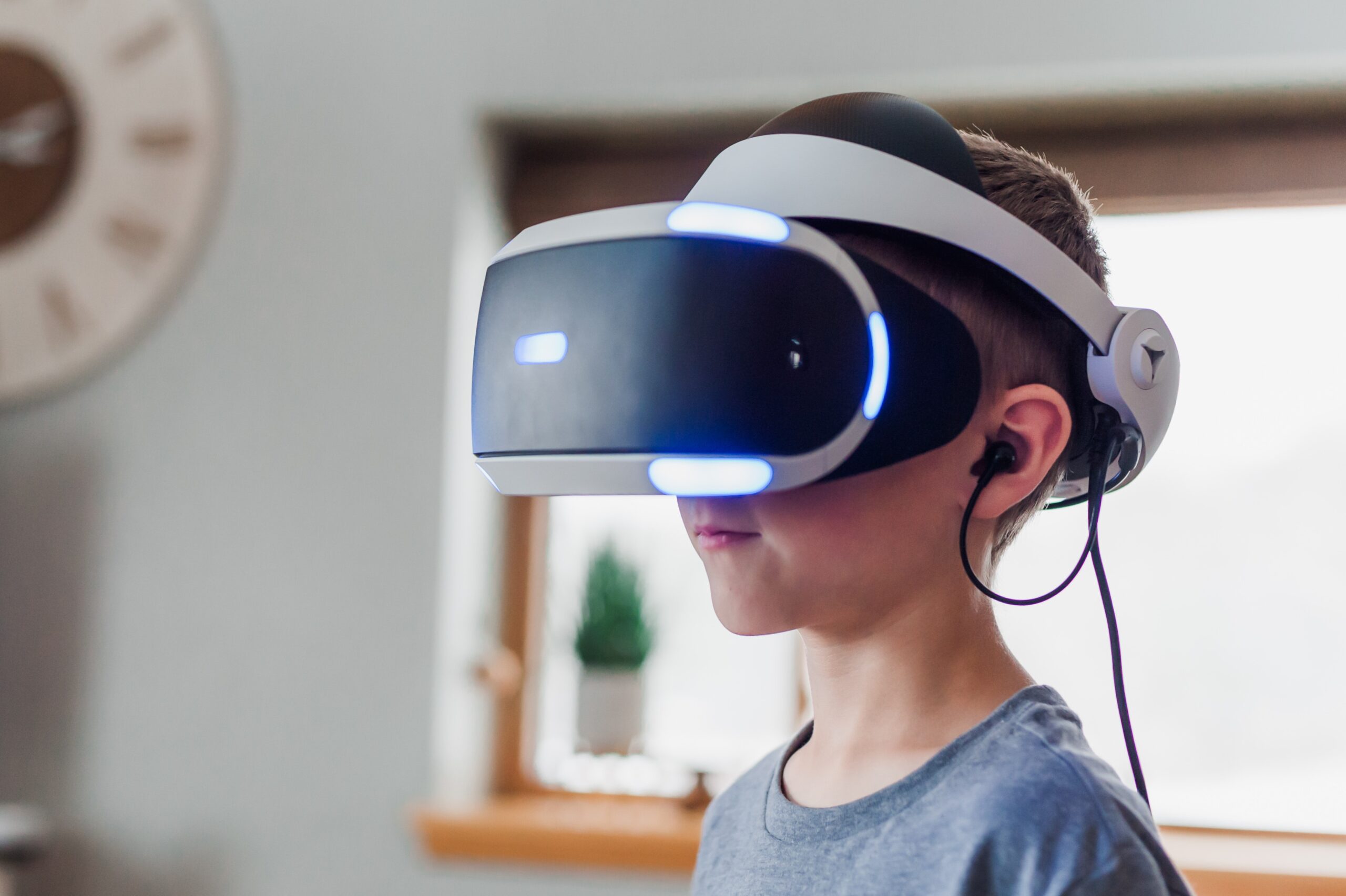 How Are People Investing in the Metaverse?
---
For some people, the metaverse is an exciting opportunity for investment — while others remain uncertain about the future of this new project. A virtual world that blends aspects of social media and virtual realities, the metaverse has introduced a new element to online communities worldwide.
However, virtual playgrounds are not the only thing being introduced by the metaverse. Investment opportunities in the metaverse have become popular attractions, and investment banks have even begun to notice.
Financial conglomerate Citi announced in a report earlier this year that the metaverse presents a potential $8-13 trillion opportunity by the beginning of 2030. The report suggests that there may be as many as 5 billion users by the end of the decade.
Citi is not the only one taking notice, either. Bloomberg Intelligence analysts predict that the value of the metaverse could reach $800 billion by 2024.
If you are wondering how people are integrating the metaverse into their portfolios, there are several things to know. Investing in the metaverse can be as traditional as buying a blue-chip stock or as new as buying virtual real estate. In fact, someone spent a staggering $450,000 last December to be Snoop Dogg's neighbor in the metaverse.
Despite its ambitious future valuations and the excitement surrounding it, the metaverse is still in its infancy. It's still an early-stage industry and has a high chance of volatility. 
Metaverse Stocks
One of the simplest ways to invest in the metaverse is through metaverse stocks. This is done the same way that you would invest in traditional stocks: buying the stocks of companies involved in the establishment of the metaverse.
It is worth noting that metaverse stocks of this nature have a propensity to fluctuate, just as other publicly traded stocks on traditional stock exchanges. They can be even more volatile than the traditional stock market.
While traditional markets have seen their fair share of volatility in 2022 amidst decades-high inflation and subsequent interest rate increases, the metaverse and its stocks have been particularly vulnerable. Most high-growth companies in blossoming industries will be particularly susceptible to volatility, and those focused on the burgeoning metaverse are certainly no exception.
Some examples of potential metaverse stocks include Roblox, a company that operates a very popular virtual world game used worldwide, and Meta Platforms (formerly Facebook).
Crypto in the Metaverse
Cryptocurrency has been the craze for the past few years, and most metaverse companies have their very own cryptocurrency or at least use an existing crypto coin. Digital currency is one of the most popular and novel investments in the virtual world.
Digital transactions such as buying virtual land can be made easier for users with crypto, particularly because they can exchange currencies easily across international borders, which traditional currency cannot do.
A good example of a metaverse cryptocurrency is the Theta blockchain, a first-to-market CDN (content delivery network). This blockchain is a decentralized video delivery network as well as a cryptocurrency.
Theta blockchain is an innovative design that mollifies the streaming sector's technical and economic issues. The blockchain was designed specifically to incentivize bandwidth sharing across its network — users are given the opportunity to exchange any excess bandwidth or computing resources for token rewards.
Metaverse ETFs
For those wanting to invest in the metaverse but concerned about the volatility, metaverse exchange-traded funds can be another way to invest in the metaverse. They afford investors a broader market exposure.
Metaverse ETFs offer investors opportunities for diversification. ETFs in the metaverse include blue-chip stocks like Meta as well as smaller tech companies still in their inception that are projected to grow tremendously over the next few years. Popular metaverse ETFs include the Evolve Metaverse ETF, Horizons Global Metaverse Index ETF, and the ProShares Metaverse ETF.
NFTs in the Metaverse
NFTs (non-fungible tokens) have exploded in popularity over the past couple of years and remain a staple of investing in the metaverse. Virtual markets and apps such as VRChat allow users to stamp ownership of their digital assets directly into the VR landscape. Clothing giant Nike has even created "Nikeland," a virtual marketplace where you can buy Nike NFTs.
Virtual reality art galleries continue to pop up and are great examples of where a metaverse investor can buy digital art. NFT galleries are hardly contained to the metaverse, as some brick-and-mortar galleries have begun to sell digital art as NFTs.
Metaverse Real Estate
Investing in metaverse land and real estate remains one of the most high-dollar investments in the metaverse. Like in the real world, metaverse investors can build mansions, houses, or whatever they please on their virtual land, and there are not many restrictions or pesky HOAs.
A popular investment has been buying virtual land next to celebrities; while certainly not inexpensive, it undoubtedly is cheaper than buying plots of land next to them in the real world. Buying land requires you to own cryptocurrencies first, as the land is often sold as an NFT available in plots. Investing in virtual land is one of the more volatile investments in the metaverse, as the market is in its infancy and growing.
While plots of land are popular, buying already built virtual real estate is another way to invest in the metaverse. Let's say you have bought a respectable amount of NFTs and wanted to start a gallery; you could buy a virtual storefront and showcase your NFTs to other metaverse users. Just like buying plots of virtual land, buying pre-built virtual real estate is volatile.
The Bottom Line
The metaverse is a new investment rife with opportunities for growth and many investors, both big and small, are excited about its future.
Many metaverse investments are going to fall in the moderate-risk to high-risk categories as it has not been around long, and many facets are still being established and understood. Because of this, it has a volatile nature. With that in mind, it's important that money invested in the metaverse is money you could survive losing.
This material is provided for informational purposes only and should not be relied on as investment advice
---