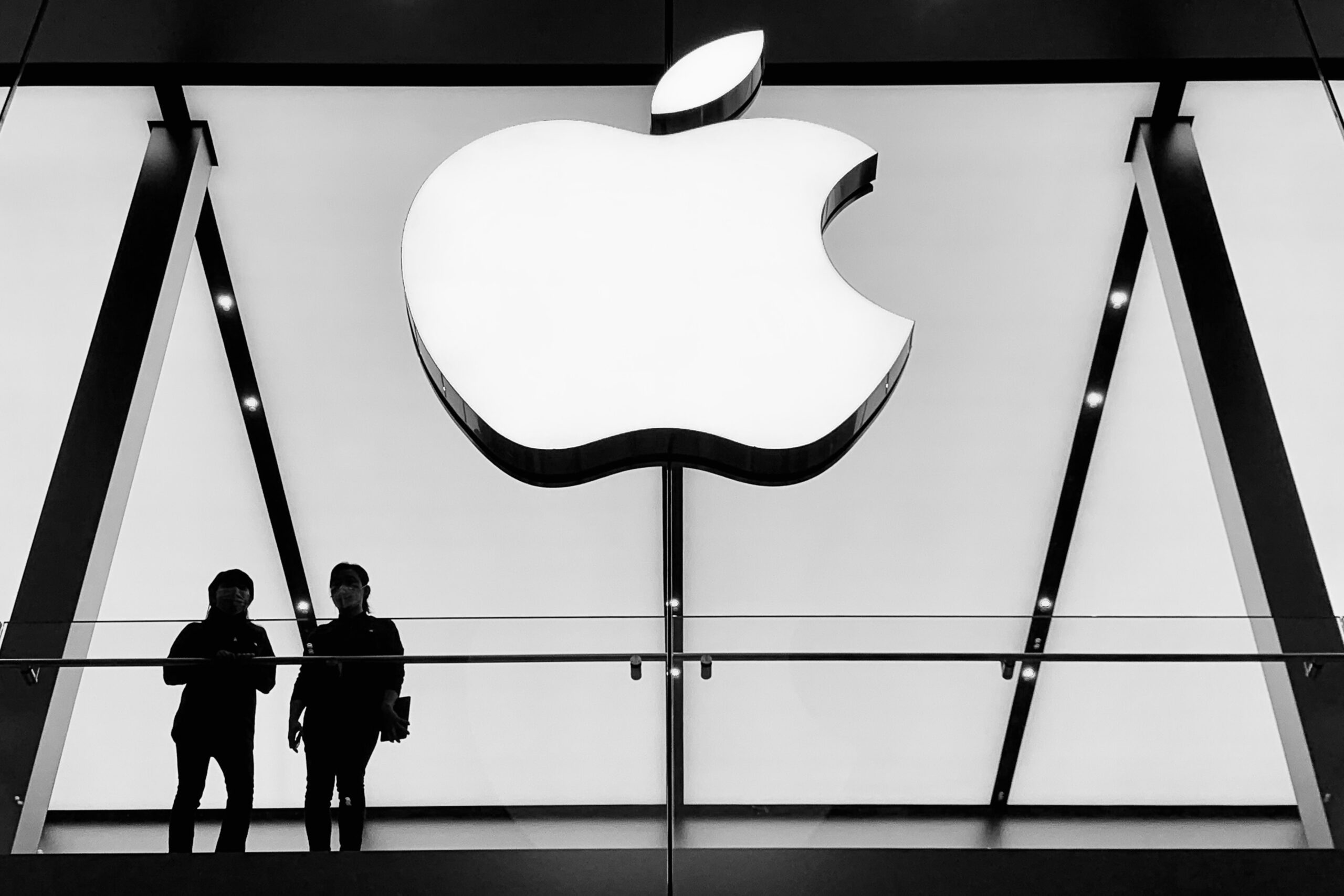 Top 10 Tech Stocks by Market Capitalization
---
This article is provided for informational purposes only. It is not intended to be investment advice and should not form the basis of an investment decision.
What are Tech Stocks?
Technology stocks refer to the shares of companies that produce or use technology products and services. Although we generally consider tech companies to be any company that works with technology, according to the S&P 500 Global Industry Classification Standard (GICS), some of those "tech" companies would actually fall under another sector. For example, Amazon (AMZN) is considered a Consumer Discretionary stock and Meta Platforms (FB) is considered a Communication Services stock. For the purpose of this article, we will be sticking to the largest stocks classified as Information Technology. 
The term "tech stock" is often used synonymously with "growth stock." That's because tech companies tend to grow faster than the overall stock market. They also tend to be more volatile, which means they can offer higher potential returns – but also greater risks. They are also popular because technology touches every aspect of our lives. Similarly, technology touches and influences every sector of the modern economy.
Within that giant world of tech, there are four key "mega sectors": semiconductors, software, networking, and hardware. While not every tech company fits into one of these four sectors, the majority do.
Understanding Tech Stocks
The technology sector is a huge investment opportunity for both corporate America and Wall Street. It is the single largest segment of the market, making up almost 30% of the S&P 500 Index as of March 31, 2022. More than anything, tech companies are associated with innovation and invention – they spend a lot on R&D, but also may have a steady stream of growth fueled by a pipeline of innovative new products, services, and features.
Tech stocks often deliver above-average growth rates, but therefore most sport higher premiums than almost any other market category. They also tend to be more volatile than the overall market. Additionally, tech stocks are often at the forefront of new and innovative products and services
Many tech stocks are also established companies that aren't going anywhere. They have strong balance sheets, a history of profitability, and a solid track record of innovation. This makes them generally more reliable than some newer, more speculative tech stocks. Although past performance is not an indication of future returns.
Finally, tech stocks give regular people an opportunity to invest in the companies that are changing the world. They've become an integral part of the economy and our lives, and they offer investors a chance to profit from the continued growth of the tech sector.
Top 10 Tech Stocks based on April 2022 Market Capitalization: 
---
1. Apple Inc. (AAPL)
| | | | |
| --- | --- | --- | --- |
| Industry | Market Cap | 5-Year Annualized Return | 10-Year Annualized Return |
| Technology Hardware, Storage and Peripherals | $2.58 trillion | 37% | 24.4% |
Note: All data utilized is as of April 29, 2022
Apple is the world's largest publicly traded company by market capitalization and one of the most valuable brands in the world. The company is best known for its iPhone, iPad, and Mac products, but it also has a strong services business that includes the App Store, Apple Music, and iCloud.
2. Microsoft Corp. (MSFT)
| | | | |
| --- | --- | --- | --- |
| Industry | Market Cap | 5-Year Annualized Return | 10-Year Annualized Return |
| Software | $2.16 trillion | 37% | 25.8% |
Microsoft is the world's largest software firm and one of the world's most valuable businesses. MSFT stands out very uniquely in the technology world given its strong presence across all layers of the cloud stack. Based on past earnings performance, MSFT is one of the safer tech stocks on the market. The company makes the Windows operating system, the Office suite of productivity software, and the Xbox gaming console. Given its dominant market positioning, MSFT enjoys pricing power as highlighted by recent price hikes, which includes price increases between 10% and 25% depending on the product offering, according to Microsoft's 2Q2022 earnings guidance .
3. NVIDIA Corp. (NVDA)
| | | | |
| --- | --- | --- | --- |
| Industry | Market Cap | 5-Year Annualized Return | 10-Year Annualized Return |
| Semiconductors & Semiconductor Equipment | $895 billion | 57.3% | 51.7% |
NVIDIA is a leading manufacturer of graphics chips and processors. The company's products are used in gaming, professional visualization, and data center applications. NVIDIA has benefited well during the growth of the gaming industry, as its chips are used in many of the world's most popular games.
4. Broadcom Inc. (AVGO)
| | | | |
| --- | --- | --- | --- |
| Industry | Market Cap | 5-Year Annualized Return | 10-Year Annualized Return |
| Semiconductors & Semiconductor Equipment | $233 billion | 25.34% | 35.87% |
In 2021, Broadcom generated 74% of its revenue from its semiconductor solutions business, which sells a wide range of chips for the data center, networking, software, storage, and industrial end markets. Like many technology companies, AVGO is linked closely with other tech companies. For example, AVGO benefitted in 2021 from Apple's strong hardware sales, since AAPL accounted for ⅕ of its full-year revenue according to AVGO's FY21 earnings release. Broadcom has raised its dividend annually for over a decade, currently paying a forward yield of 2.8%.
5. Cisco Systems, Inc. (CSCO)
| | | | |
| --- | --- | --- | --- |
| Industry | Market Cap | 5-Year Annualized Returns | 10-Year Annualized Returns |
| Communications Equipment | $207 billion | 11.56% | 13.15% |
Cisco produces a vast array of networking equipment, generating most of its revenue from networking switches and routers. Currently, CSCO is the top producer of both types of devices globally. In order to diversify its business, Cisco expanded its cybersecurity software and applications businesses with a number of acquisitions. Growth for CSCO slowed in 2022 due to supply chain challenges, but the company expects to overcome these near-term challenges. Its pipeline includes expansion of its subscription-based software businesses, diversification of its hardware portfolio, and more acquisitions.
6. Oracle Corp. (ORCL)
| | | | |
| --- | --- | --- | --- |
| Industry | Market Cap | 5-Year Annualized Return | 10-Year Annualized Return |
| Software | $202 billion | 12.91% | 11.74% |
Oracle Corp. is one of the world's leading cloud software companies by revenue, providing products and services worldwide. Its Oracle cloud software as a service (SaaS) offering includes various cloud software applications – Oracle Fusion cloud ERP, enterprise performance management, supply chain and manufacturing management, and human capital management. The company markets and sells its cloud, license, hardware, support, and services offerings directly to businesses in various industries, government agencies, and educational institutions, as well as through indirect channels.
Although Oracle is not one of the most glamorous names in tech, it retains a massive customer base. The company's cloud computing offering is making inroads to compete with larger players such as Amazon or Alphabet, offering substantial upside potential for Oracle.
7. Adobe Systems Inc. (ADBE)
| | | | |
| --- | --- | --- | --- |
| Industry | Market Cap | 5-Year Annualized Return | 10-Year Annualized Return |
| Software | $192 billion | 25.15% | 28.45% |
Adobe is an ingenious software company best known for its Creative Cloud products, including Photoshop, Illustrator, and Premiere Pro. The company also provides software products, including its Adobe Experience Cloud platform. Its Creative Cloud business has been booming in recent years, thanks to the growth of digital content and the shift to subscription software models, according to Adobe's 1Q2022 earnings report.
8. Salesforce, Inc. (CRM)
| | | | |
| --- | --- | --- | --- |
| Industry | Market Cap | 5-Year Annualized Return | 10-Year Annualized Return |
| Software | $180 billion | 16.62% | 16.84% |
Salesforce is widely known for its cloud-based enterprise software. CRM is well-leveraged to see potential EPS improvement despite the weakening macroeconomic environment. The company's products include its Sales Cloud customer relationship management software, its Service Cloud customer service software, and its Marketing Cloud marketing automation software. The customer relationship management (CRM) market is the largest in the software industry at ~$44.57 billion in 2021 and is expected to reach $100 billion by 2028, according to a 2022 study by Brandessence Market Research. Salesforce has a uniquely large share of the CRM market with around 20% and a significant 4-5x lead over the nearest competitors SAP and Oracle. Salesforce is the fastest growing (~20% organic) software company among the five largest in the world and poised to be the second largest global software company after Microsoft by 2025, according to CRM earnings guidance.
Salesforce was added to the Dow Jones Industrial Average in 2020, replacing Exxon Mobile Corp (XOM), marking its status as a leader in the technology industry. Recent moves, such as purchasing workplace messaging service Slack, are building out Salesforce's wide product offering and solidifying it as a core piece of infrastructure for many Fortune 500 companies.
9. Texas Instruments Inc. (TXN)
| | | | |
| --- | --- | --- | --- |
| Industry | Market Cap | 5-Year Annualized Return | 10-Year Annualized Return |
| Semiconductors & Semiconductor Equipment | $160 billion | 20.26% | 21.53% |
Texas Instruments, the maker of the iconic TI-84 from your AP Calc class, also designs, manufactures, and sells semiconductors to electronics designers and manufacturers worldwide. It operates in two segments, Analog and Embedded Processing. TXN's 1Q2022 forward guidance fell short of analyst expectations and resulted in many research firms lowering their target price or rating of the company.
10. Qualcomm Inc. (QCOM)
| | | | |
| --- | --- | --- | --- |
| Industry | Market Cap | 5-Year Annualized Return | 10-Year Annualized Return |
| Semiconductors & Semiconductor Equipment | $163 billion | 26.24% | 11.81% |
Qualcomm is a semiconductor company focused on wireless communications. Qualcomm was a pandemic winner, seeing shares triple off of March 2020 lows in December 2021. Although seeing some pullback along with the market since the end of 2021, the company and analysts are anticipating continued growth. Currently, much of the company's revenue comes from relationships with smartphone manufacturers. Looking to the future, Qualcomm has announced plans to gain a larger market share in the connected car space and kicked this off by signing a multi-year contract to provide its chips to automobile manufacturer Stellantis. 
Final Thoughts…
These are the top 10 tech stocks based on market capitalization, meaning the largest and highest valued tech companies. These companies have been leaders in their respective industries and have proven to be significant beneficiaries of the tech industry's growth.
Diversification and asset allocation do not ensure profit or guarantee against loss. There are significant differences between art and other asset classes.  Investing involves risk, including loss of principal. See important regulation A disclosures at masterworks.io/cd 
---