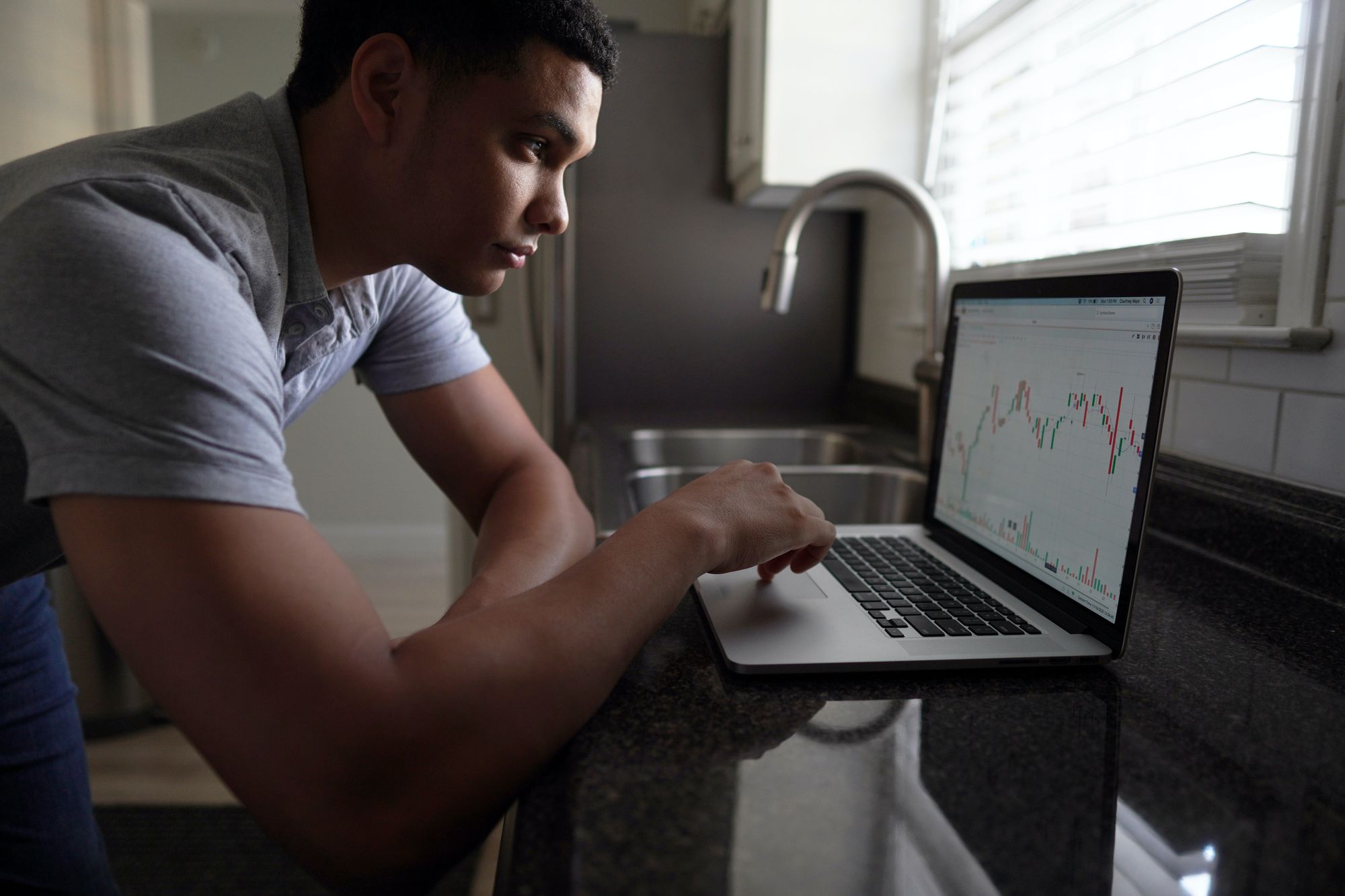 The 6 Best Investing Apps of 2021
---
Looking for a way to get started in investing—preferably one that does not involve phone calls and fees with a professional financial advisor?
If so, it's time to discover investing apps. These handy little tools can handle many routine tasks for you while also making it easy to manage your account and make decisions based on what matters to you (oh, and learn about investing, too).
Here's a look at six of the best investing apps of 2021.
Acorns
These days, Acorns is an old name in the new batch of investment apps—and it's a statement of how popular the tool is.
Acorns approaches investing on a simple premise: mighty oaks grow from tiny acorns. In other words, you don't need much money to get started investing and see returns over time. In fact, with the Acorns Lite option, you pay just $1 per month. The Acorns Personal option costs $3 per month with extra features to leverage your money (like opening an IRA).
People love Acorns because it's so easy to use. All you have to do is link your Acorns account to your debit or credit card. Acorns will automatically round up the total on your purchases to the next whole dollar and invest the spare change into one of a few ETF portfolios.
You can also opt to save for retirement and tell Acorns your risk level. Acorns will take riskier strategies early and slowly shift to a conservative model as you near your designated retirement age.
Invstr
For an app that teaches you about investing while helping you invest, nothing beats Invstr.
The nice thing about Invstr is that it's designed for beginners, with a number of beginner-friendly features to help you get comfortable with investing before you dive in. After registering, you're enrolled in the Invstr Academy, with free finance lessons and chances to test your knowledge in the Fantasy Finance League. Once you gain experience and confidence, you can start investing with real money.
If you're someone who wants to really learn investing rather than taking a backseat approach, you'll love Invstr. Oh, and if you're someone who likes gamified everything, Invstr is your app.
---
---
Fundrise
Real estate is a fantastic way to diversify your portfolio. Sadly, the real estate market is often opaque for new, small-time investors. Fundrise aims to change that.
In just a few minutes, Fundrise allows you to set up a real estate investment account with low monthly fees. Just set up your investment strategy and let Fundrise take care of the rest. Fundrise ascribes to a value investing strategy, which involves acquiring assets for less than their intrinsic value and increasing the asset value over time.
A word to the wise: you need $500 handy to open a Starter account, but after that, real estate is your oyster.
SoFi Invest
SoFi Invest is one of the top-ranking investing apps in the Apple Store. It doesn't take long to figure out why.
The nice thing about SoFi compared to some other apps on this list is that you can opt for passive investment vehicles or you can take a bit more of a hands-on approach to diversification by choosing the assets that interest you.
Oh, and by the way, there are no monthly fees, no commission fees, and no minimum balance. That's a bargain price to pay for affordable investment options.
Wealthfront
We've talked a lot about apps that are suitable for simple portfolios. But what if you need sophisticated portfolio management with a hands-off approach? If that sounds like you, Wealthfront is your app.
As you add money to your account, Wealthfront adds it to your portfolio and keeps you on-target for your named goal. It does this by constructing a portfolio from low-cost ETFs while taking your risk tolerance into account (and when you need the money).
It requires a $500 minimum balance, but you also get handy services that other robo-advisors don't offer, like tax-loss harvesting or realizing losses to offset capital gains tax.
---
---
Betterment
Do you ever watch Wall Street movies and wonder what happened to social responsibility in business? Betterment is bar none the best investment app for socially responsible investors.
With Betterment, you get professionally managed portfolios with a robo-advisor, calibrated against your risk tolerance. What makes Betterment different is that you can calibrate your portfolio toward social causes like climate change. Plus, for those with more risk tolerance, the app allows you to find riskier investments with a higher potential payoff in the long-run.
Either way, this is a fantastic app for beginners. It manages pretty much everything for you (though it will do more if you're willing to spend a little extra).
Ready for a Brighter Financial Future?
Ready to take charge of your financial future? You can get well on your way to investment knowledge and a robust portfolio. All you need to do is download the right investing apps and set up your account. And if you're ready to invest in one of the most exciting asset classes on the market (outperforming the S&P by 180% from 2000 to 2018) we're ready to help you get started with blue-chip art, with expert knowledge and a simplified investment platform. Click here to sign up and own a share in famous art—while earning a profit on it.
---
---
---